Merry Geekmas Looters! (It's a thing…)
No, really! We've kicked off the holiday season early this year and are bringing the cheer (& gear) to YOU with our Geek the Halls Sweepstakes!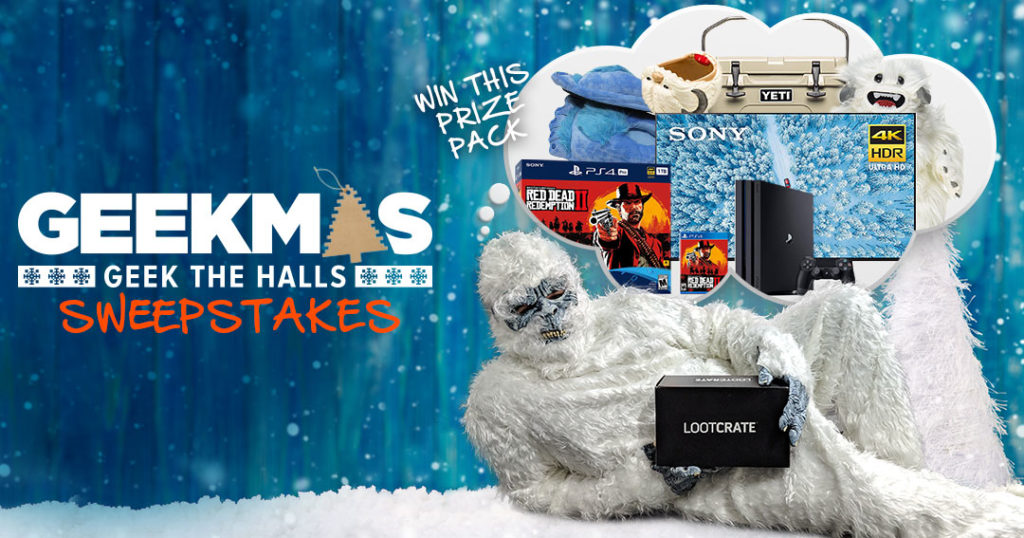 We want to see YOUR creative #Geekmas decorations and holiday decor! Snap a picture of your creations and share on social for your chance to WIN our Geekmas prize pack ($1400+ value)!
Stuck in a creative rut? No fear, "Amanda the Magical Christmas Elf" is here!
(Just go with it…)
I've put together three simple looks to add a
little
geeky flair
to your holiday decorations and spark some inspiration of your own!
DIY #1: Holiday Wreath of Pins!
Using your Loot Pins to create ornaments is a no-brainer!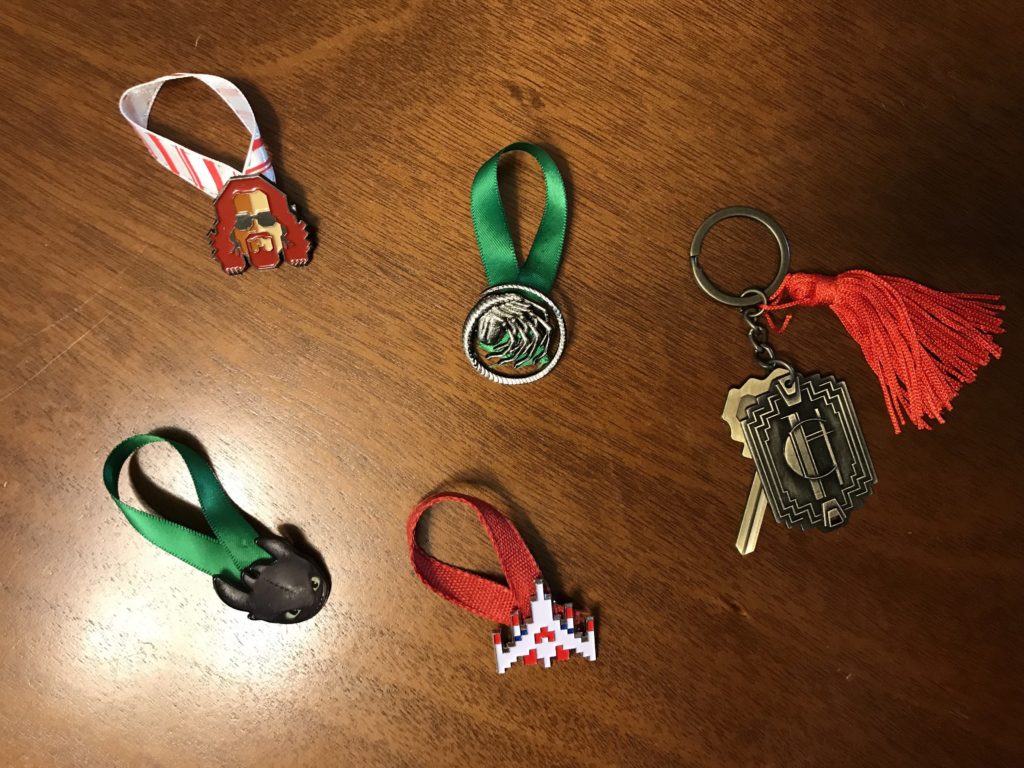 Adding them to your holiday wreath is a fantastic way to add small geeky "Easter Eggs" to your decorations!  




(How to make pins into ornaments found here)!
DIY #2: Thanos Tree-Topper!
After the heart-shattering year Thanos put us all through, we're still not sure if he's worthy of this honor… BUT, our Infinity Gauntlet Crate Craft was too cool to not use on the tree.


You win again Thanos… but it's not over. THEY CAN'T ALL BE DEAD OKAY!
I'm cool. It's cool. But… not as cool as this next Geekmas Hack!
DIY #3: Snow Shelves!
You'll need a package of fake fabric snow for this next one. I found a pack at Walmart for under $3!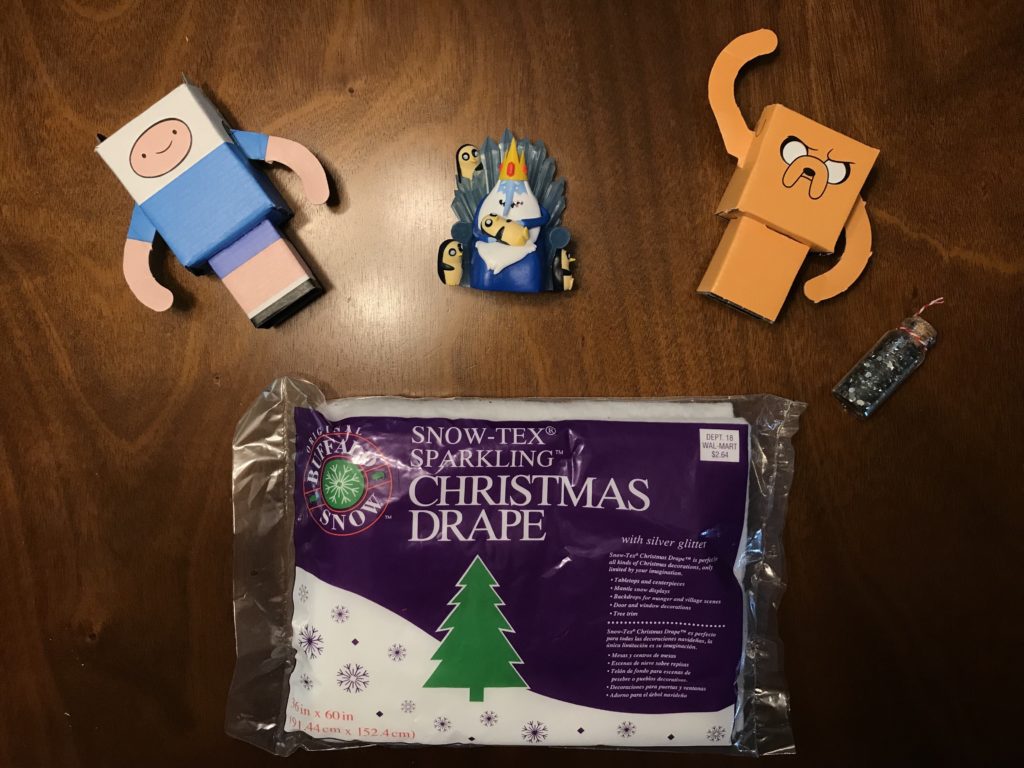 Start by placing "snow" fabric and lay it flat on the shelf of your choosing. Select various Loot Crate figures, plushies and #cratecrafts to geek up your shelf! Top off your shelf by sprinkling glitter on EVERYTHING.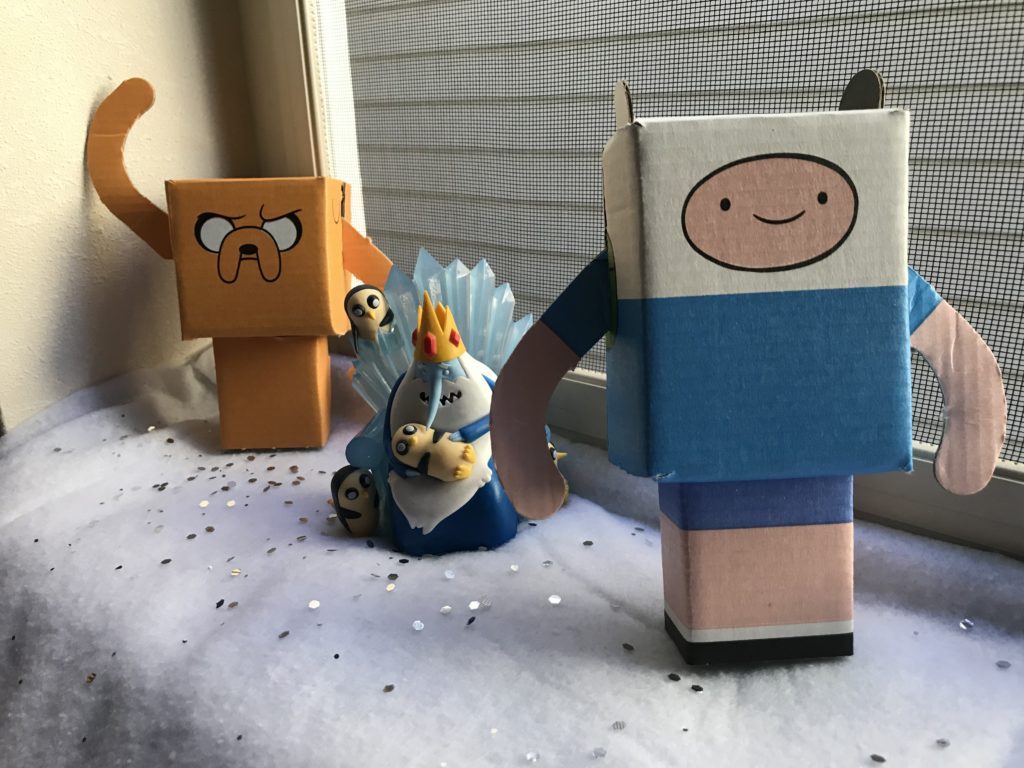 I went with an Adventure Time theme, featuring the Jake and Finn #CrateCraft from July's #TEAMUP Crate and the Nice King from August 2017's #KINGDOM Crate!
By now, I hope the Geekmas brain juices are flowing! We cannot wait to see all of your holiday decorations!
From our Loot Crate family to yours, we wish you all a very Happy Holidays!
---
---
---
Feeling inspired now? Enter our Geekmas contest!
Three ways to enter, all Holiday season!