The world has been destroyed by nuclear war, you're surrounded by irradiated monsters, and there are a bunch of new factions for you to join. Our advice? Throw on some power armor and save humanity alongside the
#BROTHERHOODOFSTEEL!
June's 100% EXCLUSIVE Fallout Crate celebrated the brave, honest and downright heroic soldiers in the Brotherhood of Steel.
When it comes to the Brotherhood of Steel, there is no one who compares to Paladin Danse.
Which is why we just HAD to include his EXCLUSIVE figure along with these EXCLUSIVE collectibles and loot!
Liberty Prime T-shirt

Fallout 4 Paladin Danse Figure

Power Armor Build-A-Figure Arms

Fallout 4 Factions Patch Set

Brotherhood of Steel Keychain

Rifleman Perk Pin
Freedom lies in being bold! Some boots were made for walking, but Liberty Prime was made for… stepping on people.
Looters LOVED showing off their style with pride in our EXCLUSIVE Liberty Prime T-shirt! Designed to turn heads and strike fear into the hearts of enemies.
Check out what our Fallout Crate Looters had to say about their Liberty Prime tees!
Love your twist to the tee Looter @owlsinapril! "Took my #falloutcrate shirt and made it my own 👌💚"
We hope a few washes are involved. 😉 @Bluexombiecat "I so desperately love my new shirt from @lootcrate and I plan to wear it for a few days."
You heard it hear first @lemon.the.lime! "Democracy is Non-Negotiable."
Thank you to all of the Looters who shared their pictures with us using
#lootgaming
and
#falloutcrate
on Twitter and Instagram.
Keep sharing and
YOU
could be featured on our blog, social pages or in our magazine!
(eeveemamma)
(wytch_king)
(the_gammy)
(vault101girl)
(idocpro)
(thehighparty)
---
---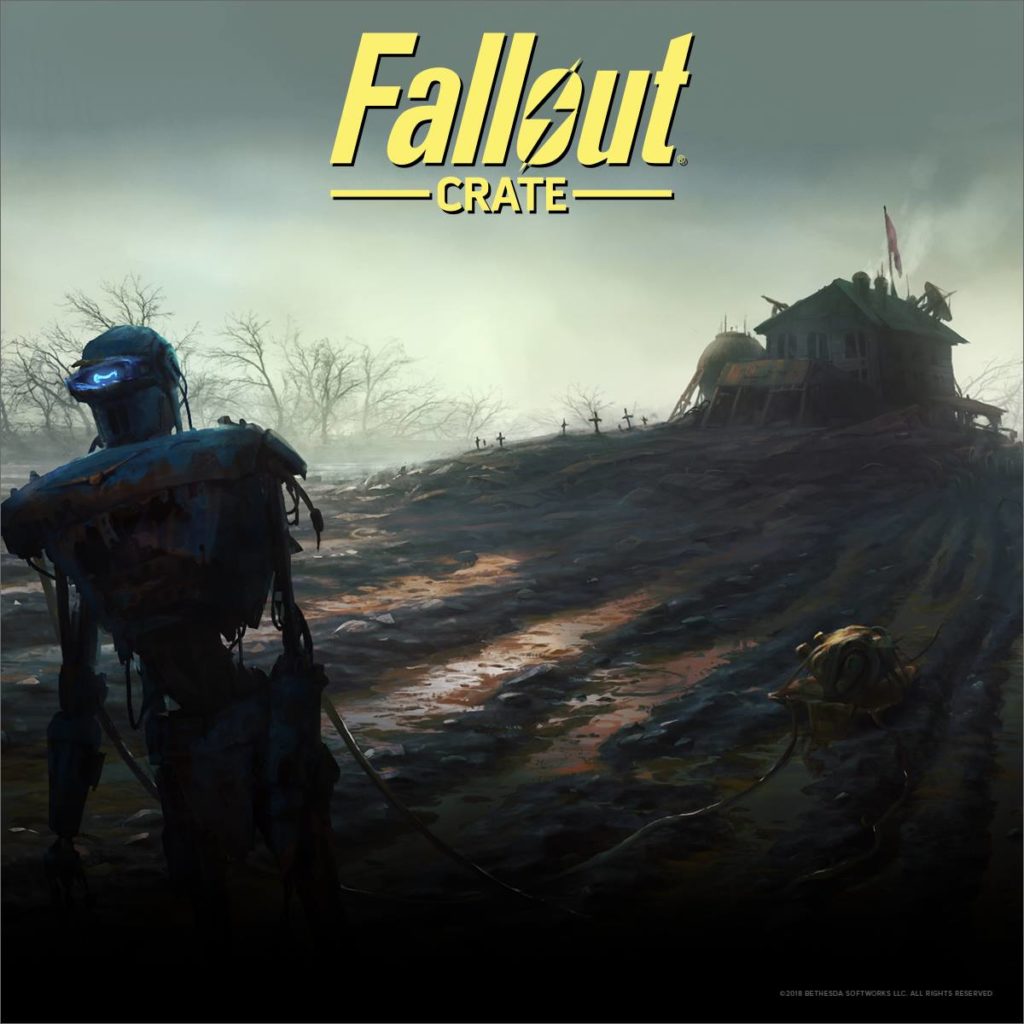 Once those Vault doors open, everything changes. Take on the post-nuclear WASTELAND with an EXCLUSIVE Fallout 4 Hancock Figure and quite a bit more! Oh, and don't forget your RadAway. WASTELAND ENDS 10/3 AT 9PM PT