Your pulse quickens, your heart races. You are powerless to stop it. What's more frightening than
Dracula, Frankenstein and Wolf Man
combined? LOVE!
Last October, we launched the SCARY awesome Loot Fright crate! Now, our horror fans can experience thrills and chills of a surprise mystery horror crate every other month!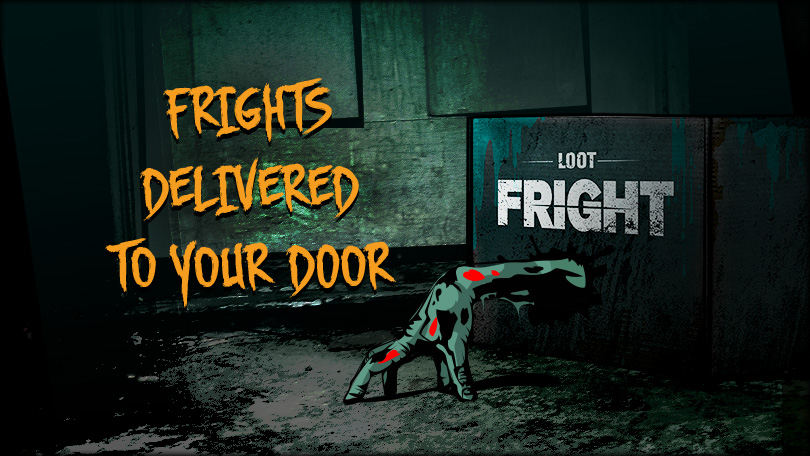 February's Loot Fright Looters unboxed ghoulish gear celebrating the horrors of heartbreak with loot from: Bride of Chucky, Universal Monsters™, Dracula and other tortured tales of heartbreak!
February's LOVE SUCKS assortment these spooky exclusives:
Dracula T-Shirt (EXCLUSIVE)

Bride of Chucky Blanket  (EXCLUSIVE)

Universal Studios Monsters

™

Valentines (EXCLUSIVE)

La Llorona Ornamental Bookmark  (EXCLUSIVE)

Sunny Family Cult Pin Set (EXCLUSIVE)
Fright Looters fell dead over heels with February's LOVE SUCKS crate!
They went absolutely batty over the Dracula tee (art by Tracie Ching) and LOVED the La Llorona ornament bookmark featuring the weeping mother of Mexican folklore who sacrificed everything for love.
Horror fans could not stop raving over the colorful Bride of Chucky Blanket featuring the possessed couple of Chucky and Tiffany Valentine.
For those who wanted to share the Loot Crate love, we included an exclusive set of Universal Studios Monsters™ Valentines featuring Frankenstein, Bride of Frankenstein, Creature from Black Lagoon, Invisible Man, and Wolf Man– arriving in perfect time for the holiday!
Who will you give a piece of your heart to?
Check out what our Loot Fright Looters had to say about their February LOVE SUCKS crate!
We like the face Looter @sawhag1333 ! "New shirt. Yas. Idk what my face is all about. I was trying to have fangs but i don't have fangs. Maybe by the next full moon or something if I'm good #lovesucks #lootcrate"
We love this idea Looter @tasc_offical ! "Hung up my bride of chuck blanket 🌸😍 looks so good #lovesucks #lootcrate #lootfright
Don't forget ours @lindz_jay  ! "Everyone get their shoeboxes decorated & ready! I have #Valentines to deliver! 🖤"
Thank you to all of the Looters who shared their pictures with us using
#LootFright
and
#lootcrate
on Twitter and Instagram.
Keep sharing and
YOU
could be featured on our blog, social pages or in our magazine!  
(spookiestdiamond)
(fumiofox)
(jermo_13)
(drugstoredracula)
(_siriuslyblack_)
(autreyjimmy)
(pandora_danger)
(jwaste88)
(aidanfrankenstein)
(potterhead85)
(giagurl4)
(faint_decay)
(lady_frankenstein013)
(hollyyleighanne)
(invader_pie)
(shadow_reaper30)
---
---
What other loot to Looters love? Find out here!
Sink your fangs into #MIDNIGHTSNACK! Whether you've got a taste for terror or you're just a little bloodthirsty, whet your appetite for evil with delectable collectibles and apparel. Order By March 15 At 9pm PT!