Get ready for a cuteness overload, as some of our fuzziest fans enjoy their Loot Crate loot!
This month, blast off on a COSMIC adventure, filled with terrifying creatures, otherworldly powers, and new frontiers featuring gear in March's Loot Crate featuring: Captain Marvel, Alien, Lost in Space, and more!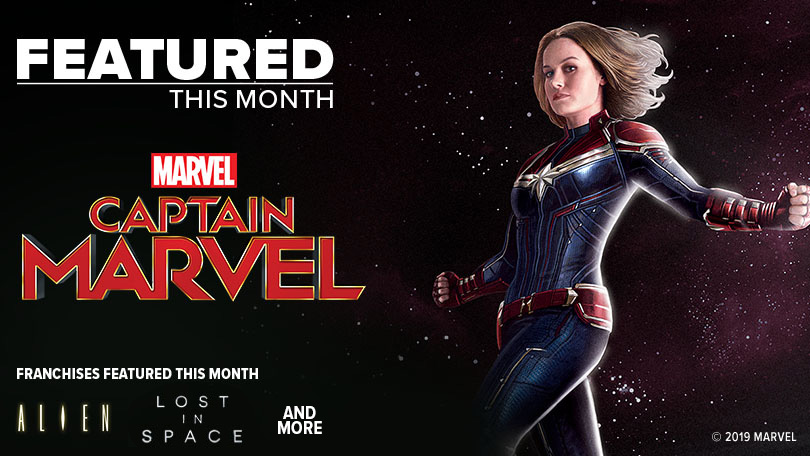 Kitties and doggies and bunnies OH MY! This week's Looter Love features some of our softest Looters!
Who says pets can't enjoy the soft JoJo's Bizarre Adventure scarf from Loot Anime, or enjoy a cuddle wrapped in the Gear of War blanket from Loot Gaming?
(danthememeboy)
(amigomikettv)
Don't forget about this mouse's favorite new sitting spot in Loot Crate's Venom mug!
After all, if it fits, I sits.
Check out what our Looters' pets had to say about some of their favorite loot!
Consider us murdered @tombarnella. "Kill 'em with cuteness."
We've never seen a blanket look cuter. Thanks @mochi_the_pooch! "Brrrr, it's cold outside."
Chance, you are so dapper! Love this picture @chancegolden2018! "Showing off my @lootcrate bandana!"
Thank you to all of the Looters (and their pets) who shared their pictures with us using
#looterlove
and
#lootcrate
on Twitter and Instagram.
Keep sharing and YOU could be featured on our blog, social pages or in our magazine!
(lucifer_thetabby)
(logantherescue)
(bunnychickmaine)
(aronoded)
(sawhag1333)
(lasagnalaryn)
(gigglygaeity)
(nataliee_xplosion)
(catgoespew)
---
---
Join us as we embark upon a #COSMIC adventure with March's Loot Crate! Sign up by 03/19 at 9pm PT!