It's TRANSFORMATION time!
February's Loot Wear Looters underwent a style metamorphosis with EXCLUSIVE Loot Wear apparel featuring How to Train Your Dragon: The Hidden World ,TRANSFORMERS, Mighty Morphin Power Rangers and MORE!
Whether it's a new look, a new attitude or just some new gear, #TRANSFORMATION happens when we grow, adapt and change.
February's Loot Tee Looters were STOKED to unbox their EXCLUSIVE Power Rangers Tee!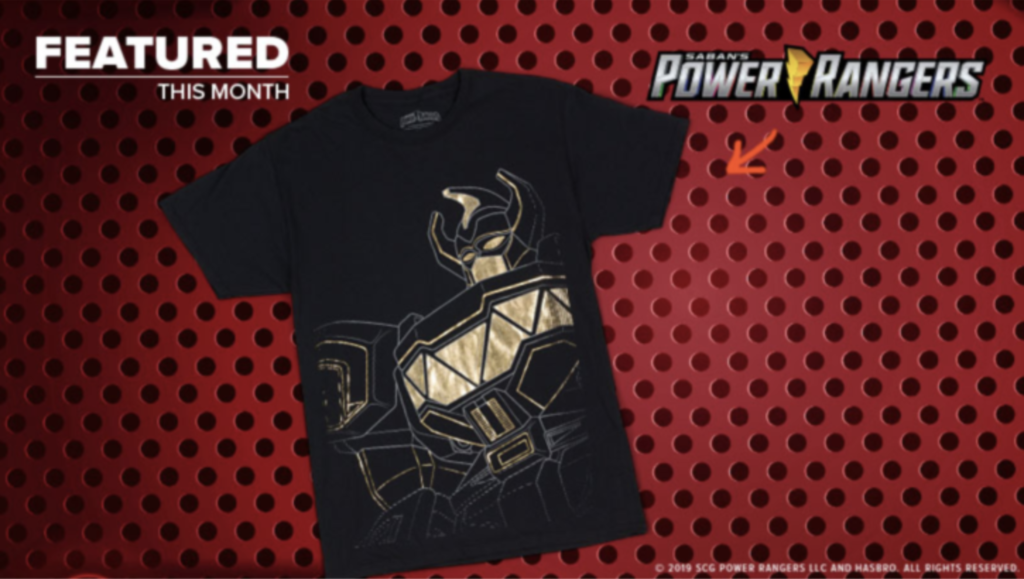 Put on this shirt and transform into the original Megazord (a.k.a. the ultimate teenage dinosaur fighting machine) in this EXCLUSIVE gold foil printed tee!
Check out what our Loot Wear Looters had to say about February's Power Rangers Tee!
Have fun morphin' Looter @heyjennieg! "This is one of the BEST shirts I've received from @lootwear"
We think you look really cool! Nice picture @usagisolo! "I wore my new Power Rangers tee to the gym because I swear it makes me feel cooler. I know I'm really lame 🤓"
Go Go Power Rangers @xtheenigmax! "Thanks #LootCrate for this absolutely spectacular bomb ass Power Rangers shirt. Well worth the price of #LootWear."
Thank you to all of the Looters who shared their pictures with us using
#lootwear
,
#sharethewear
and
#lootcrate
on Twitter and Instagram. Keep sharing and YOU could be featured on our blog, social pages or in our magazine!
(frankie_death)
(alice_aimless)
(thesporq)
(chownz69)
(m1ss_v3nom)
(brandynella)
(dramanerd008)
Check out what other wearables and accessories our Loot Wear Looters love!
---
---
It's the final SHOWDOWN! Team up and settle scores in style with epic pop culture apparel featuring The Avengers, Predator, The Karate Kid, and PAC-MAN!