They have unmatched attitude, style, and stage presence. When they enter the ring, all eyes are on them.
February's WWE Slam Crate gave it up for the WWE Superstars who OWN THE ROOM with show-stopping gear featuring Ronda Rousey, Mick Foley, The Shield, "Y2J" Chris Jericho, and Finn Balor!
This jam-packed crate of EXCLUSIVE loot featured:
Ronda Rousey T-Shirt (EXCLUSIVE)

WWE Slam Stars "Y2J" Chris Jericho Collectible Figure (EXCLUSIVE)

Mankind Mr. Socko Socks (EXCLUSIVE)

The Shield Key Ring (EXCLUSIVE)

Finn Bálor Art Print (EXCLUSIVE)

Undisputed Championship Pin (EXCLUSIVE)
This past February, we gave it up for the WWE Superstars who know how to command respect, make a statement, and OWN THE ROOM!
Looters channelled their ferocity with the "Rowdy" t-shirt inspired by the WWE Universe newcomer, Ronda Rousey.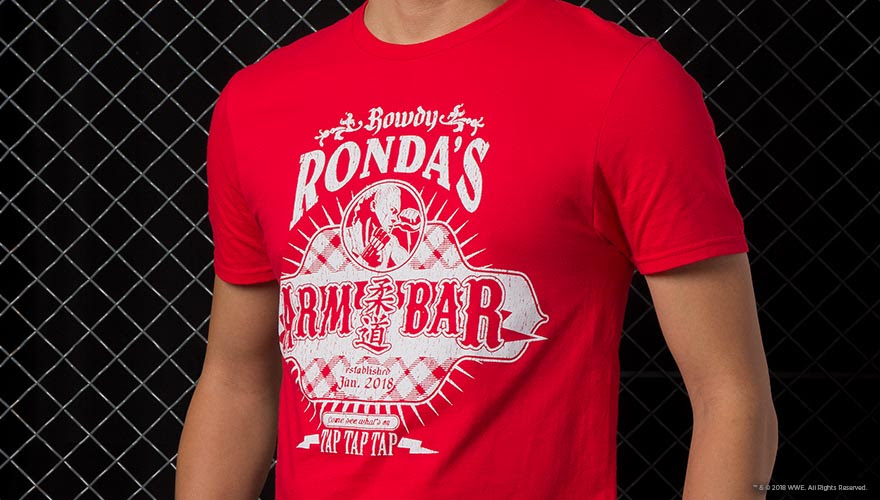 Check out what some of our WWE Slam Crate fans had to say about their OWN THE ROOM WWE Slam Crates!
Looks amazing Looter @lasraortega! "Someone's excited for tonight's @WWE #HOF induction ceremony. Glad his @wweslamcrate came in just in time and included Mr. Socko @realmickfoley"
We couldn't agree more @jdmactionfigures! "Break the Walls Down…"
We're completely obsessed with @bedazzledmakeupbymarisa 's WWE inspired look!
Thank you to all of the Looters who shared their pictures with us using
#wweslamcrate
and
#lootcrate
on Twitter and Instagram.
Keep sharing and YOU could be featured on our blog, social pages or in our magazine!  
(andymco82)
(wrestling850)
(themand1)
(ministrychick77)
(thesporq)
(thesporq)
---
---
Be a part of the
MANIA
! Celebrate WrestleMania's biggest moments and Superstars with awesome gear featuring
John Cena, Ultimate Warrior, "Macho Man" Randy Savage, Undertaker, and Charlotte Flair
—plus an exclusive
Seth Freakin' Rollins Slam Stars figure!