Welcome to October! Our Looter Recipes are taking a turn into the horrifying and spooky. This week, we're keeping it classy with one of the most famous chefs and psychologists: Hannibal Lecter. As he tells us in Silence of the Lambs, there's nothing Dr. Lecter likes as much as liver, fava beans, and a nice Chianti. If you're not a fan of liver–or the flesh of census workers–you can substitute with beef to make this delicious three-bean casserole. (Adapted from here.)
Ingredients
1 can (15 oz) kidney beans, rinsed and drained

1 can (15 oz) garbanzo beans, rinsed and drained

16 oz fava beans, prepared as needed 

1 lb ground beef

1 large onion, chopped

1 garlic clove, minced OR garlic powder

¼ cup packed brown sugar

½ cup ketchup

2 tbsp mustard

1 tsp ground cumin

1 tbsp white wine vinegar

¼ cup water

Olive oil

Salt and pepper to taste
Step 1: Preparing the Beans
Depending on where you're from, it may be difficult to find fava beans. They might be fresh, dried, or even in the frozen aisle. However you grab your beans, make sure to prepare them according to the instructions. Combine the beans into a casserole dish at least 2.5 qts large, then set aside.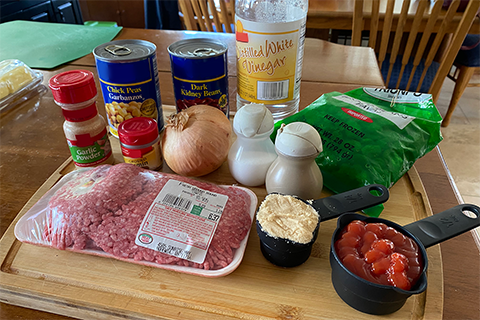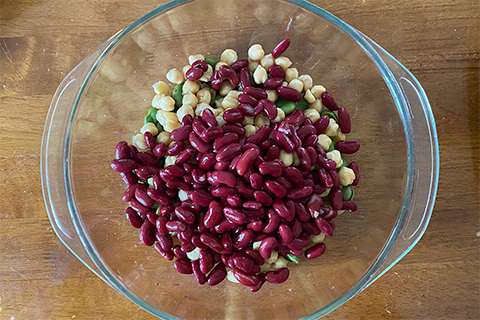 Step 2: Preparing the Meat
Preheat your oven to 350 degrees Fahrenheit. Prepare a medium-sized skillet with olive oil and place over medium heat. Add the onion, garlic, and beef, and cook until the meat is cooked through and no longer pink. Season with salt and pepper, then take off heat. Drain beef mixture and return to the pan.
Step 3: Combining
Add the remaining ingredients to the skillet: brown sugar, ketchup, mustard, cumin, vinegar, water, salt and pepper. Mix thoroughly, then add the beef mixture to the casserole dish with beans. To add some extra flare, you can sprinkle some bread crumbs over the top.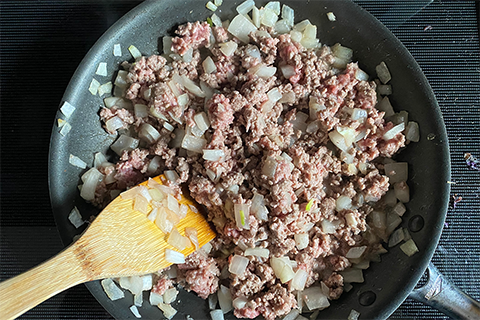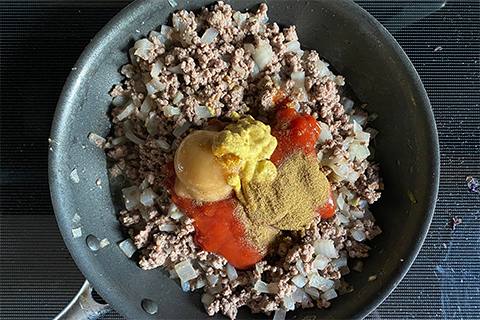 Step 4: Baking
Cook the casserole on the top shelf of the oven for 45 minutes, or until cooked through. 
Step 5: Plate and Serve
And that's it! You're all done. Serve on your fanciest china to a dinner party of unsuspecting guests. Make sure to slip in a lot of puns about the source of the meat, and of course, to pour a nice Chianti.