It's not easy being green. That's why we're here to help! Get in the St. Paddy's Day spirit with HULK DOUGHNUTS!
If you're anything like me, you're still not over the insanity that was Avengers: Infinity Wars. What better way to ease the pain, then by eating it away?
My favorite time of year is here at long last. No, not the scorching summer days and long warm nights. The grandest holiday of all– National Doughnut Day!
Last year, I embraced my inner Peter Parker and spun together some spectacular Spider-Man doughnuts! This year, things are getting bigger, better, meaner and greener.
These colorful creations are super soft, sweet and scream HULKKKKK! Whip up a dozen the next time you're craving a COLOSSAL treat!
Feel free to share with friends, if you have the strength…
(I know, I know. I was trying to be nice.)
Hulk Doughnuts!
(Recipe adapted from: ladyandtheblog & glaze adapted from: saveur)
You will need: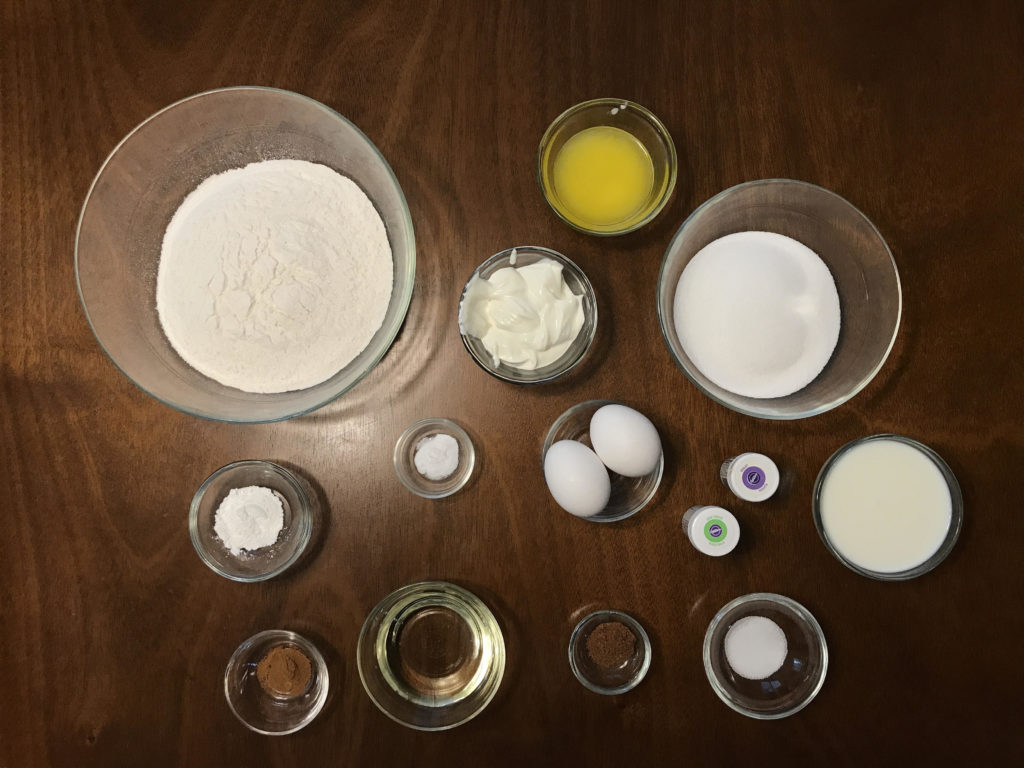 Ingredients
2 2/3 C flour

1 1/2 tsp baking powder

1/4 tsp baking soda

1/2 tsp nutmeg

½ tsp cinnamon

3/4 tsp salt

1 tsp vanilla

3/4 C sugar

1/2 C milk

1/4 C melted butter

1/2 C sour cream

2 large egg (room temp)

1/4 C vegetable oil

Green & purple food coloring

1 container green & purple sprinkles
How to Bake:
1.Preheat oven to 400 degrees.
2.Use a baking spray to prep your doughnut pan. Set aside.
3.Whisk together the flour, baking powder, baking soda, nutmeg, salt and sugar in a large bowl.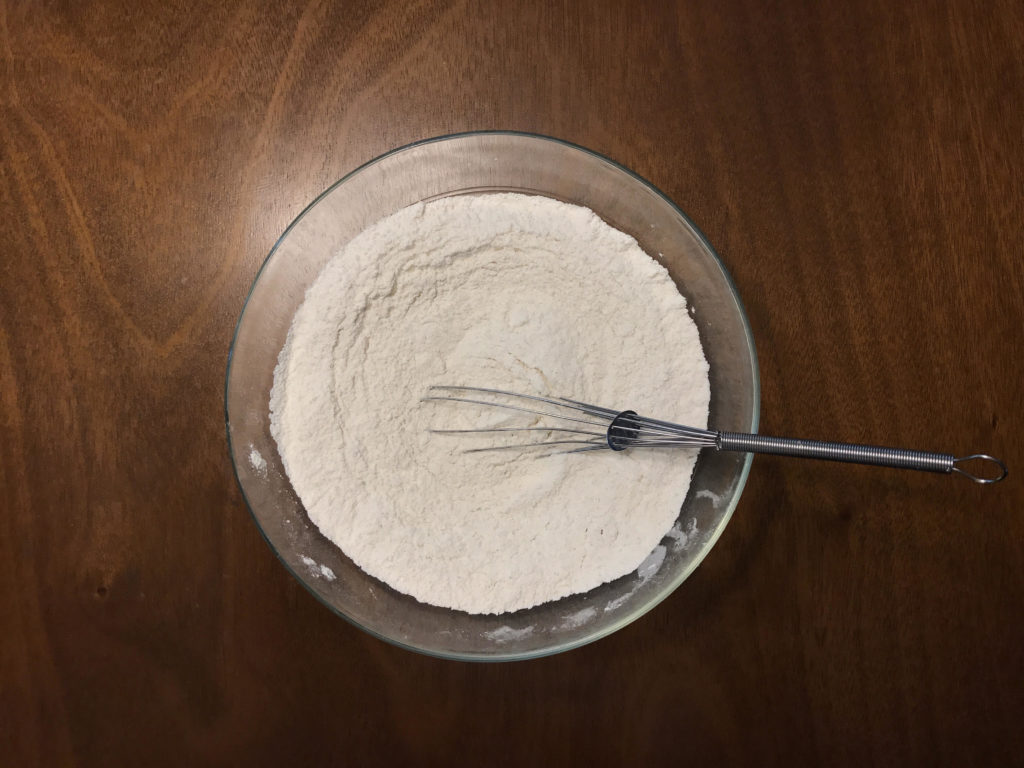 4.Whisk together the milk, sour cream, and eggs into a second bowl.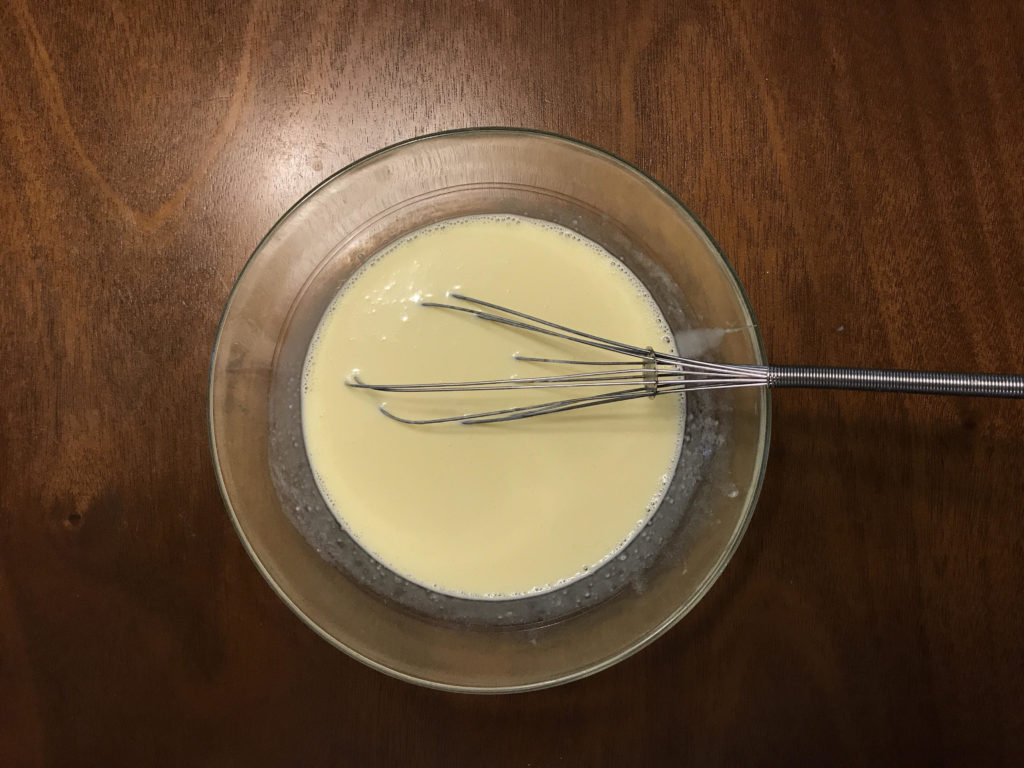 5.Whisk in the melted butter, vegetable oil, and vanilla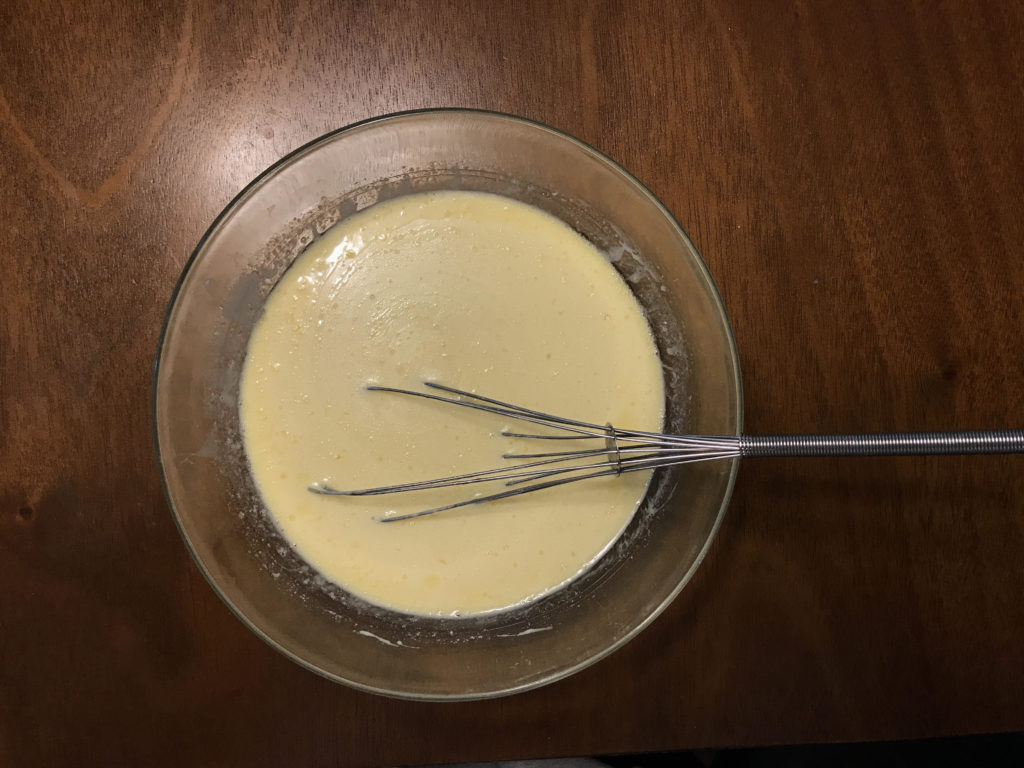 6.Gradually whisk in the wet ingredients into the dry ingredients and stir just until combined. Divide the batter into two bowls.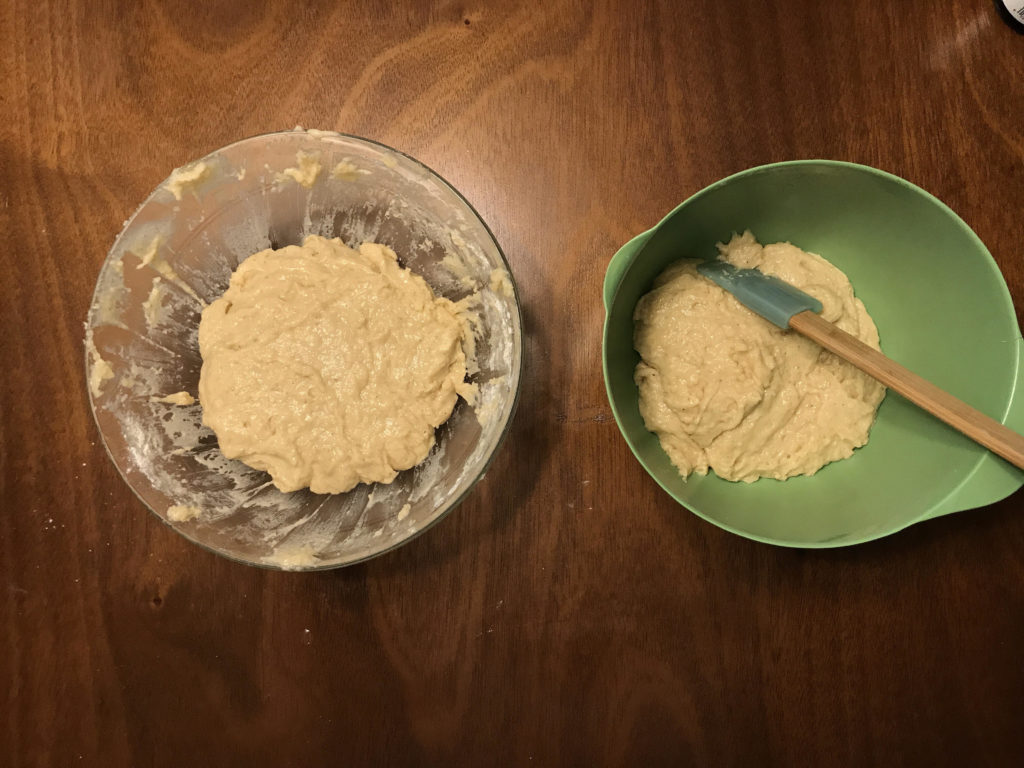 7.Add several drops of green food coloring in the first bow. Stir to mix the green color evenly in the batter.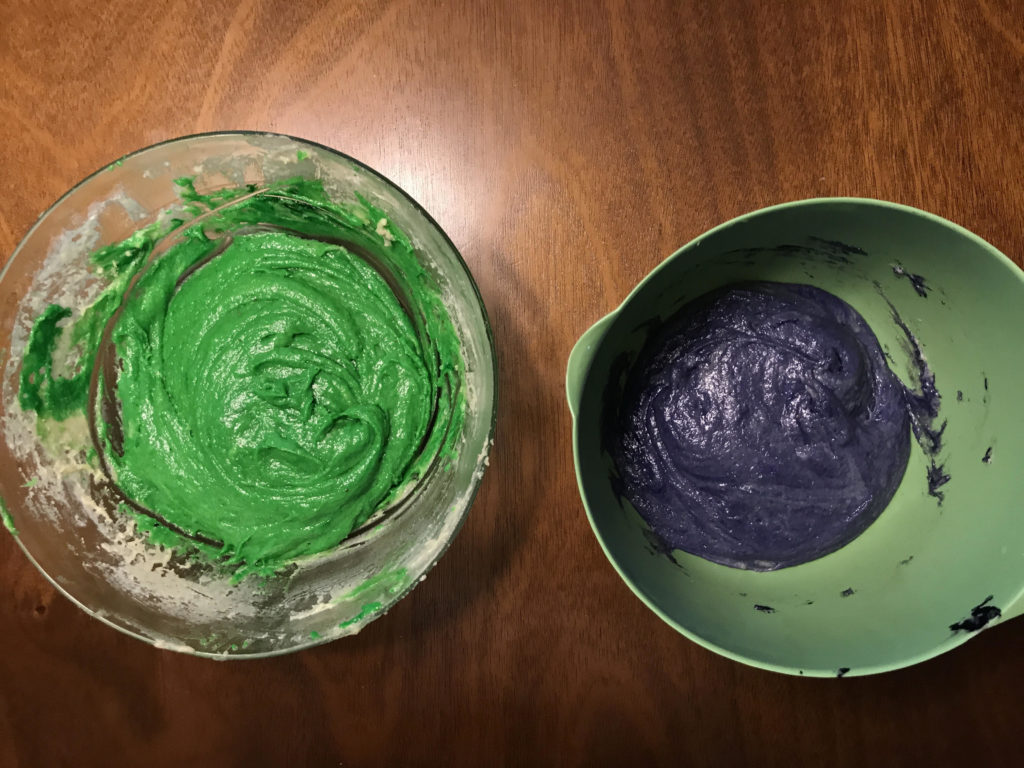 8.In the second bowl add several drops of purple food coloring. Stir to mix the purple color evenly in the batter. Spoon equal amounts of the colored batter into the doughnut pan.
9.Bake at 400 degrees for 9 minutes. (or until the doughnuts spring back)
10.Allow doughnuts to cool a few minutes in the pan.
11.Transfer the doughnuts to a wire rack to completely cool.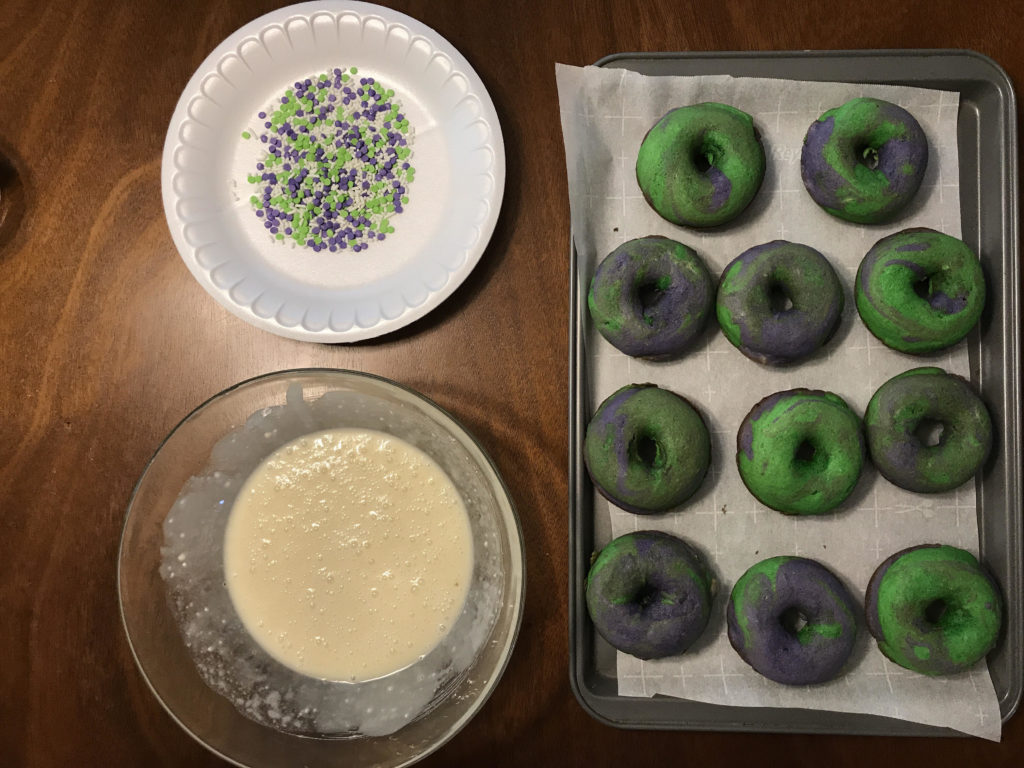 You will need: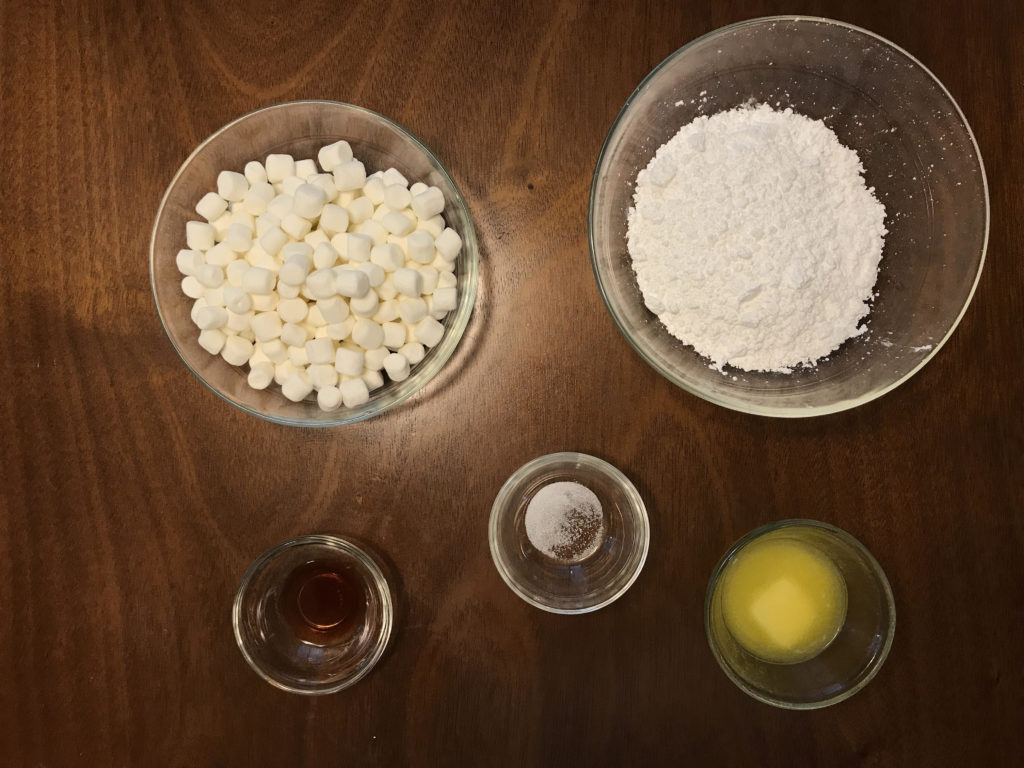 Ingredients
1

1

⁄

2

cups confectioners' sugar

1 tsp. vanilla extract

1

⁄

8

tsp. kosher salt

3 tbsp. unsalted butter

2 cups mini marshmallows
How to Glaze:
1.Mix sugar, vanilla, and salt in a bowl.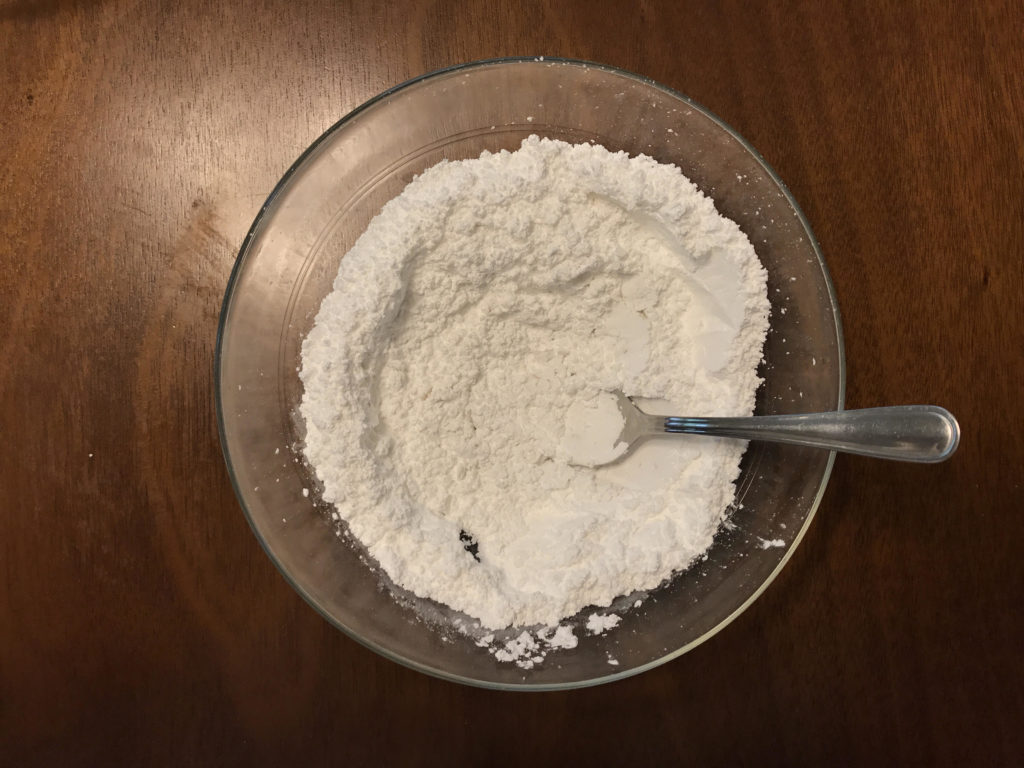 2.Melt butter and 1⁄4 cup water in a 2-qt. nonstick pan over medium-high heat.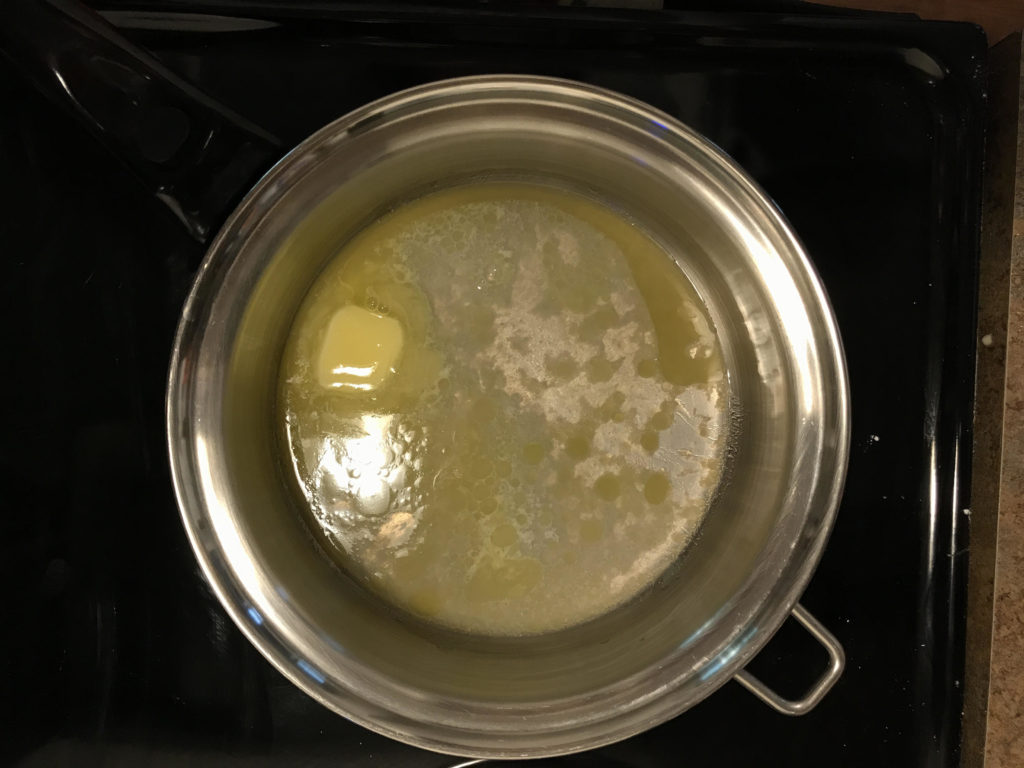 3.Add marshmallows; stir until completely melted, 1–2 minutes.


4.Whisk into sugar mixture.
5.Dip the doughnuts into the icing and turn the doughnut 90 degrees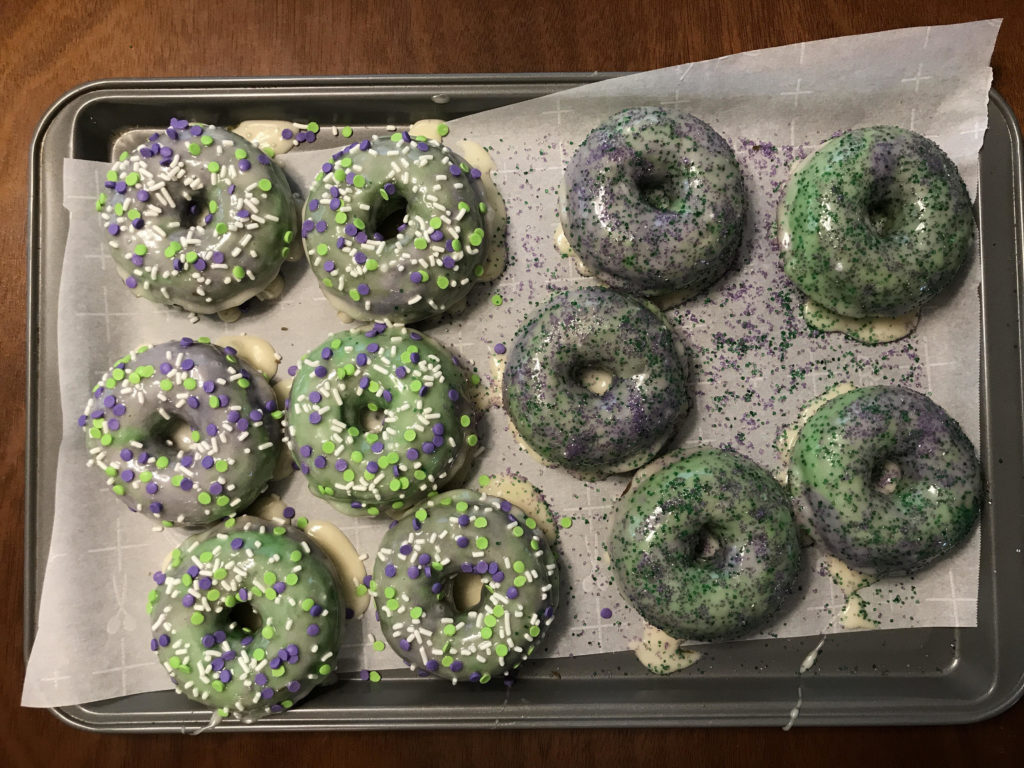 6.Place back onto the wire rack and repeat the previous steps for remaining doughnuts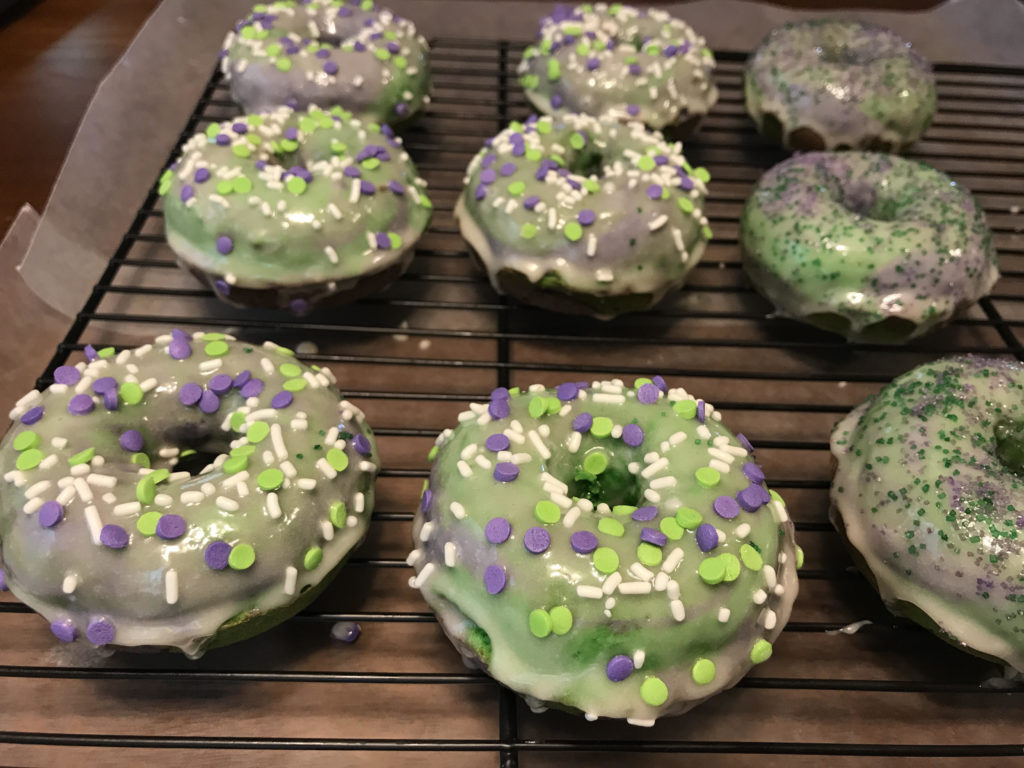 7.Sprinkle on some green and purple sprinkles onto the doughnuts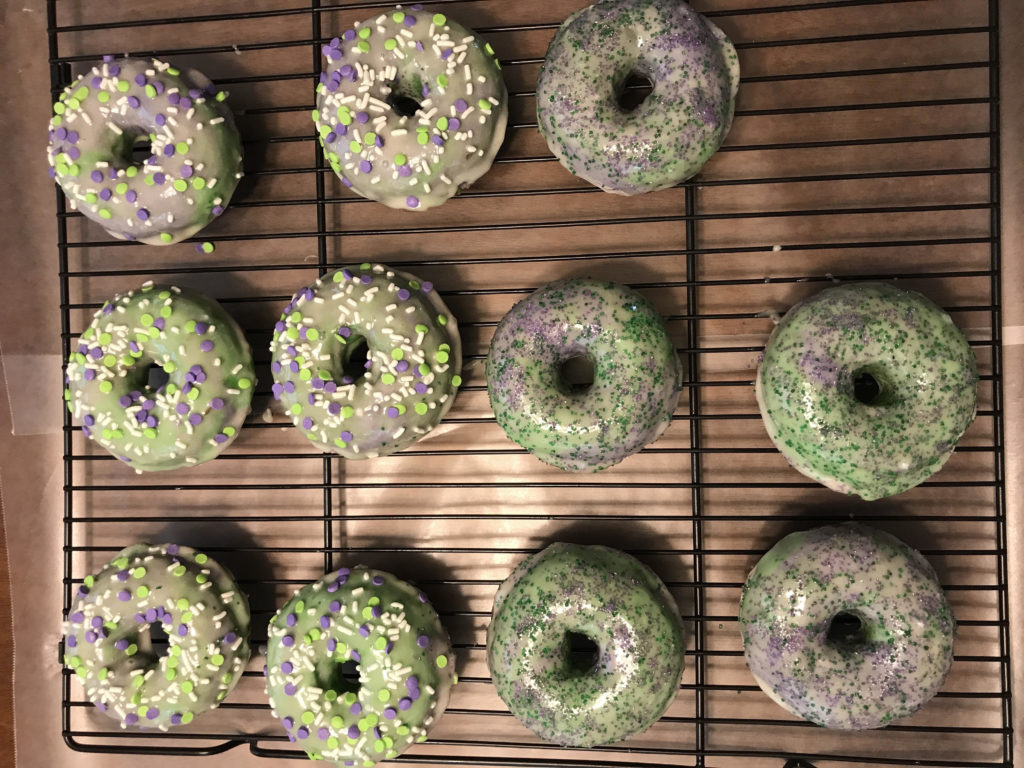 8.Let dry for an hour before enjoying!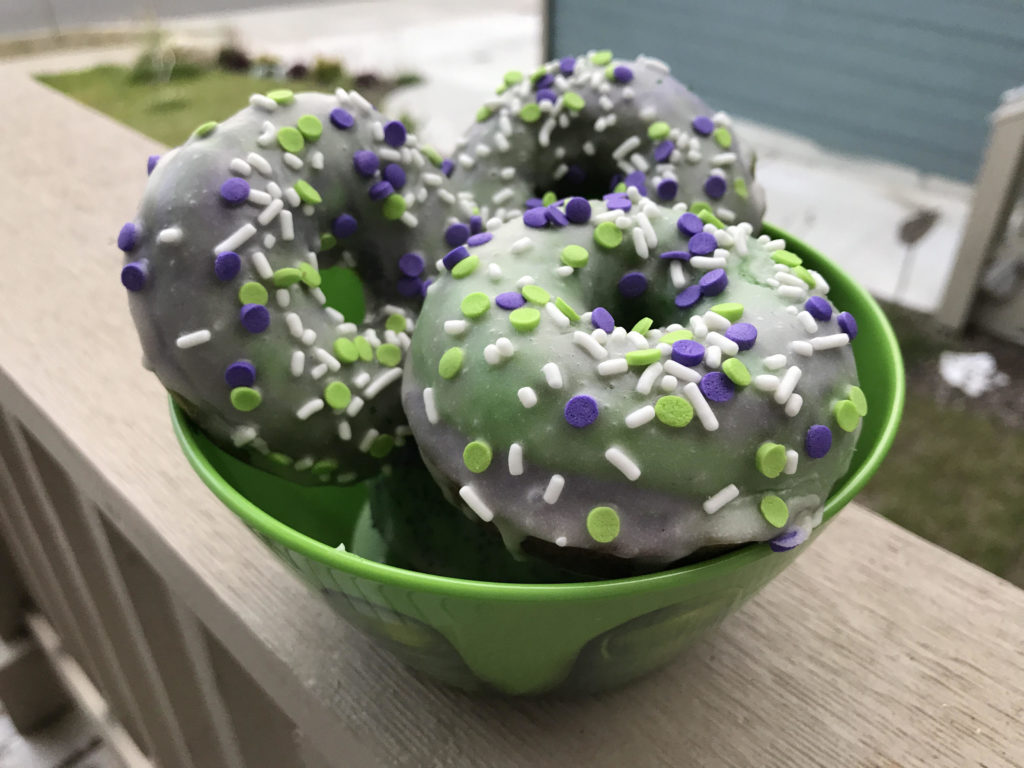 ---
---

Thanks for snacking with me! I'd LOVE to see what other geeky treats and recipes you have cooked up! Use
#lootrecipes
to share your HULK Doughnuts!
Check out other geeky goodies and
recipes
!
---
---