That dread you're feeling in the pit of your stomach? Yeah, bad news, your NEMESIS is here.
This month, we gathered the dark forces of pop culture with a collection of villainous Loot Crate gear featuring Ghostbusters, Jaws, & MORE! (Yer gonna need a bigger crate… )
May's NEMESIS Loot Crate features one of the most terrifying villains of all time… Bruce, the Great White Shark from JAWS!
In 1974, Peter Benchley published the novel, Jaws. All about a great white shark preying on the residents of a small seaside town. One year later, the book was adapted into a film by Steven Spielberg and became a smash hit.
Dun dun, dun dun. Oh no. Dun dun, dun dun. LOOTERS. Dun dun, dun dun… RUN!
Oh wait. It's not a REAL shark. Just this adorable, derpy version of Bruce, made with edible fruits!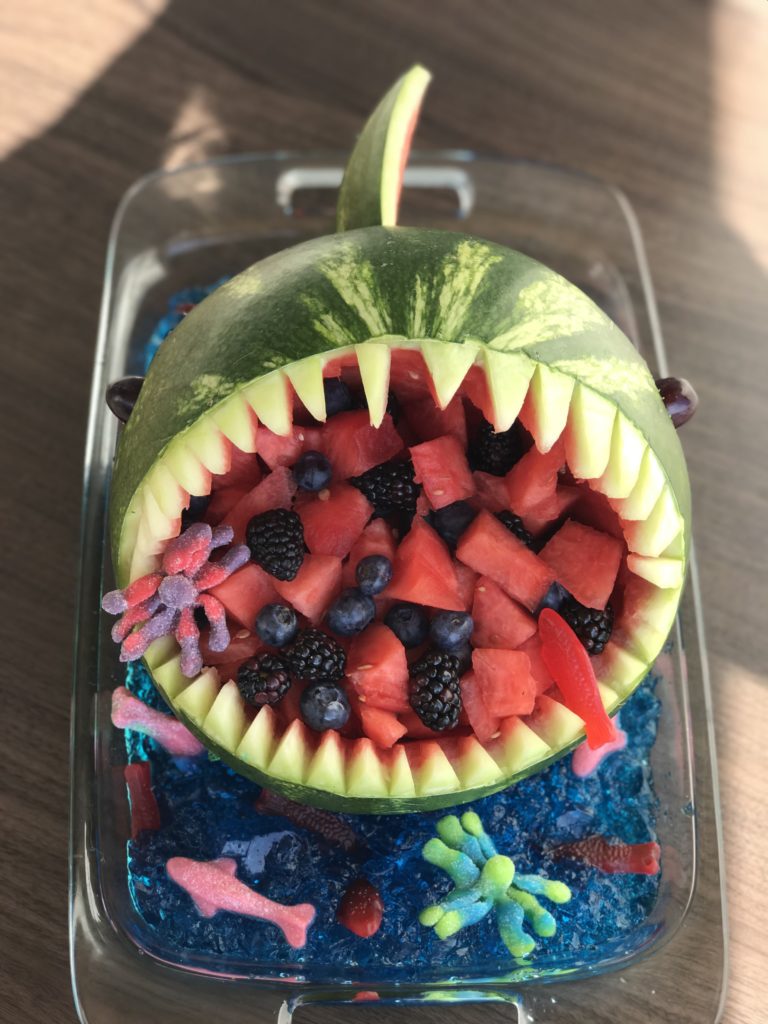 With Jaws (the movie) celebrating its 44th anniversary this June, I just HAD to feature the big great white himself with May's Looter Recipe: Jaws Watermelon!
This recipe was super easy and fun to put together! Nothing says
"family fun time"
like sharp knives and fish made out of fruit!
You will need: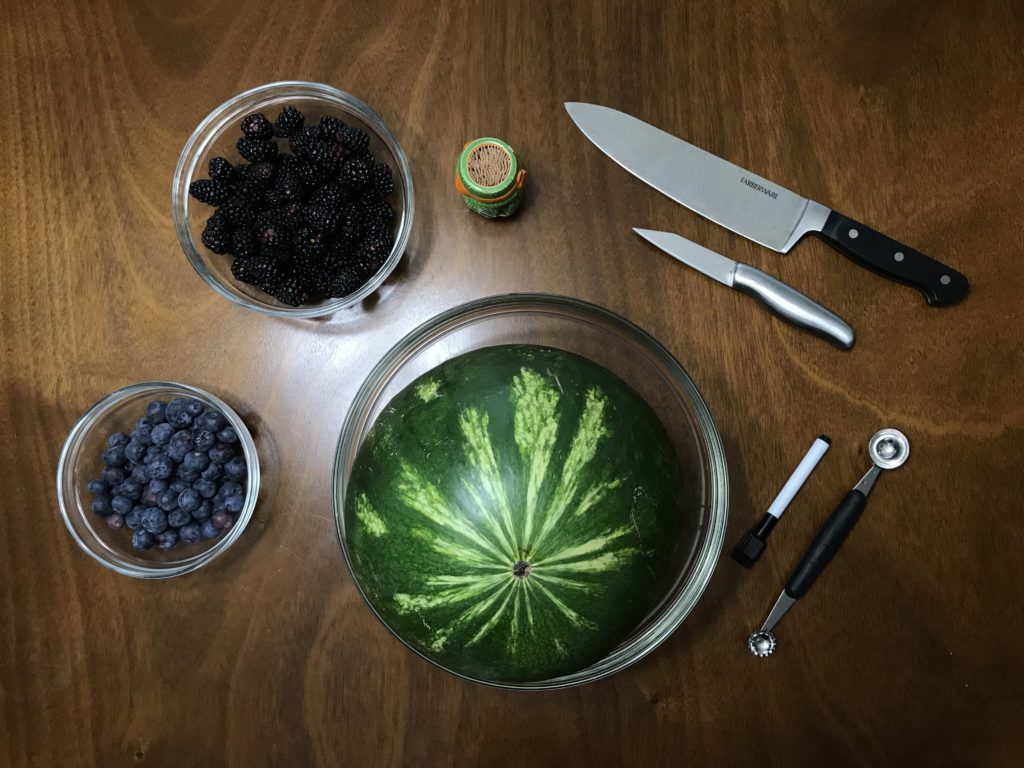 (Inspired by: Watermelon Shark)
Ingredients
One medium-sized watermelon

Blackberries

Blueberries

Black or Purple Grapes

Gummy Fish/ Sharks/ Octopus

Blue Raspberry JELLO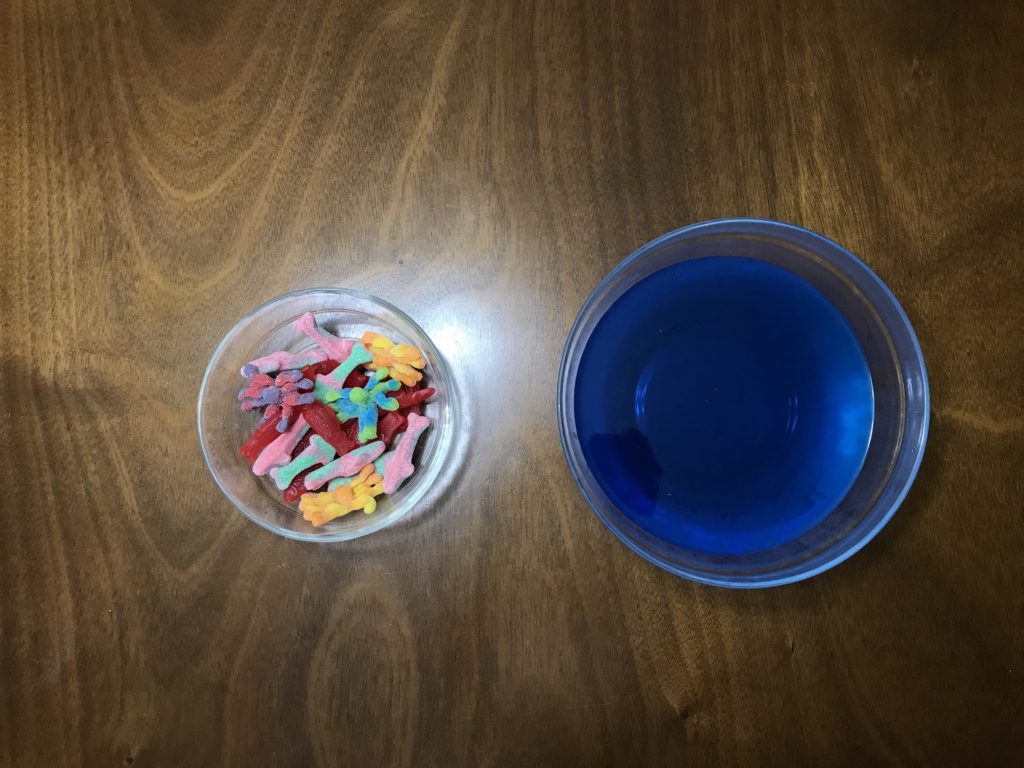 Equipment
Various sized knives

Cutting boards

Toothpicks

Bowl

Dry Erase Marker

Melon baller
How to Make:
1. Wash and examine watermelon.
2. Cut one end at an angle.


3. Sketch mouth opening with marker.


4. Cut and remove opening (keep pieces close by)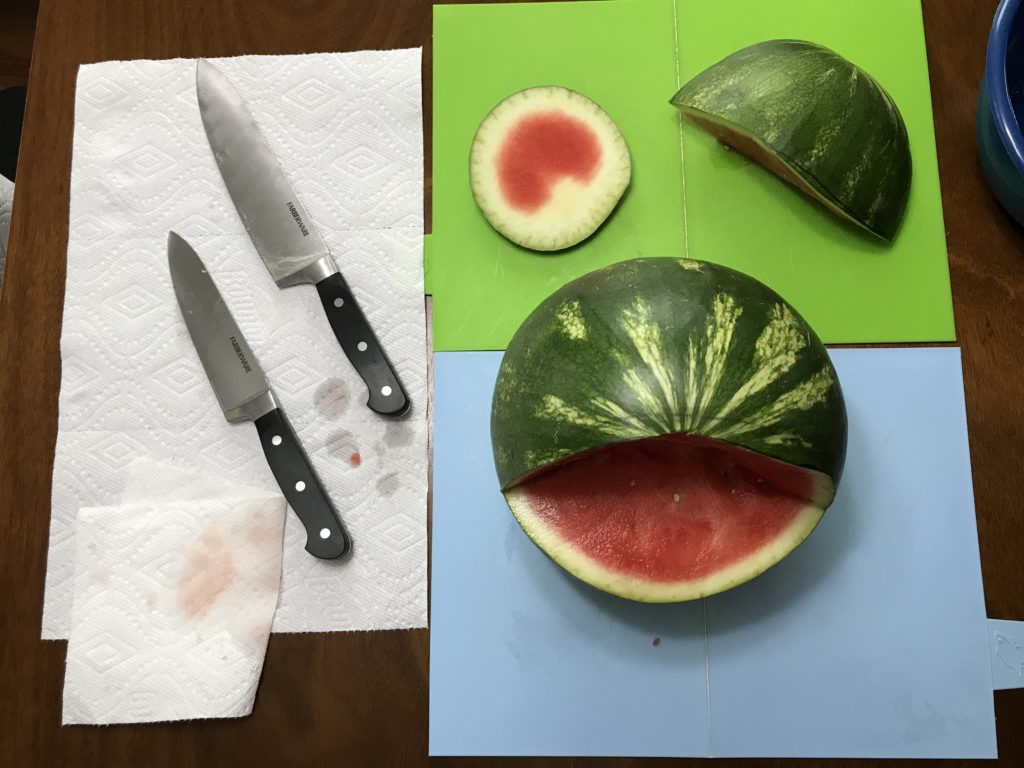 5. Clean off any extra marker with a rag.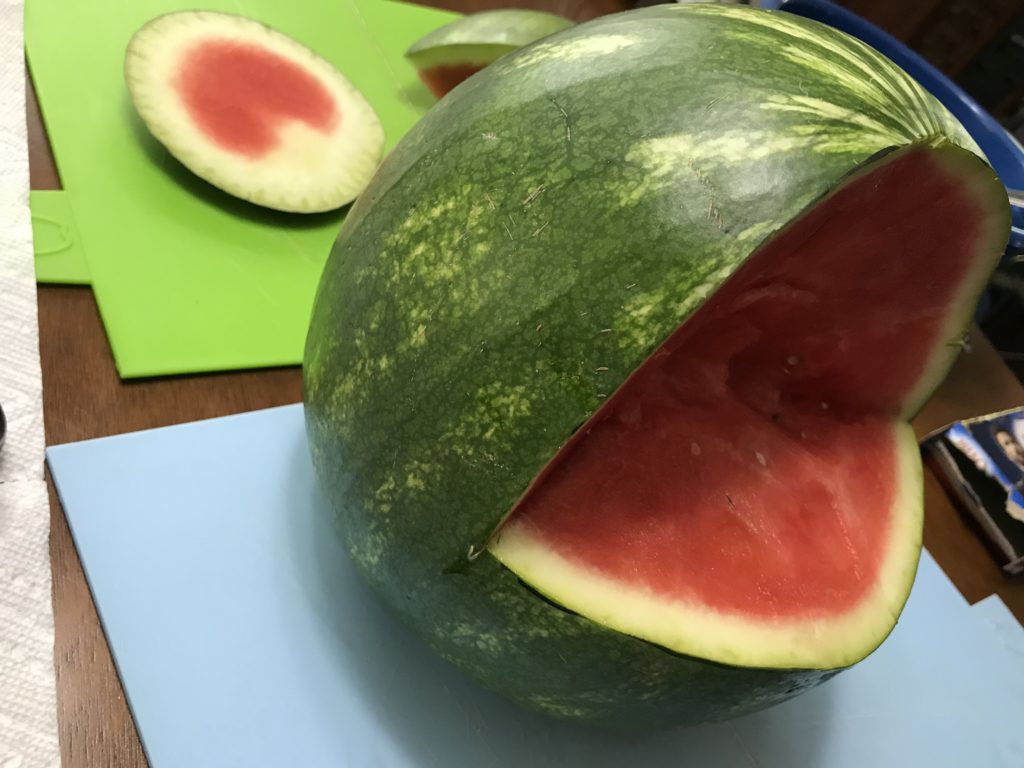 6. Trim mouth opening for teeth.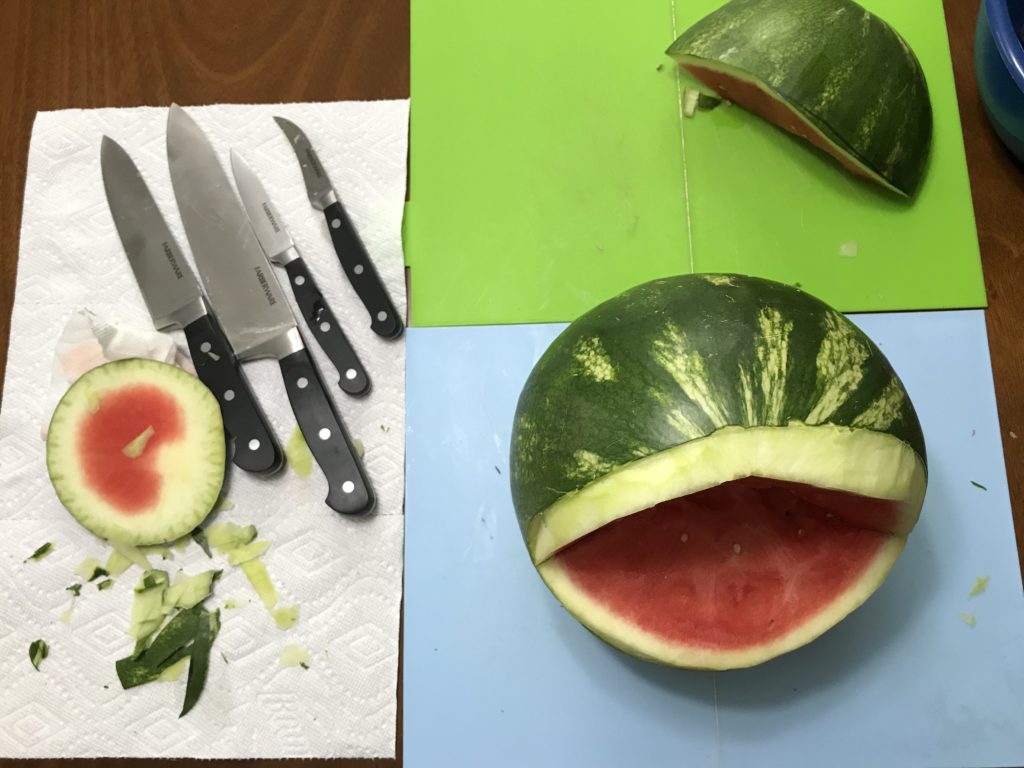 7. Using a small paring knife, cut a shallow outline 1/2″ (13mm) around the mouth opening, piercing the green rind and not going through the white rind of the watermelon.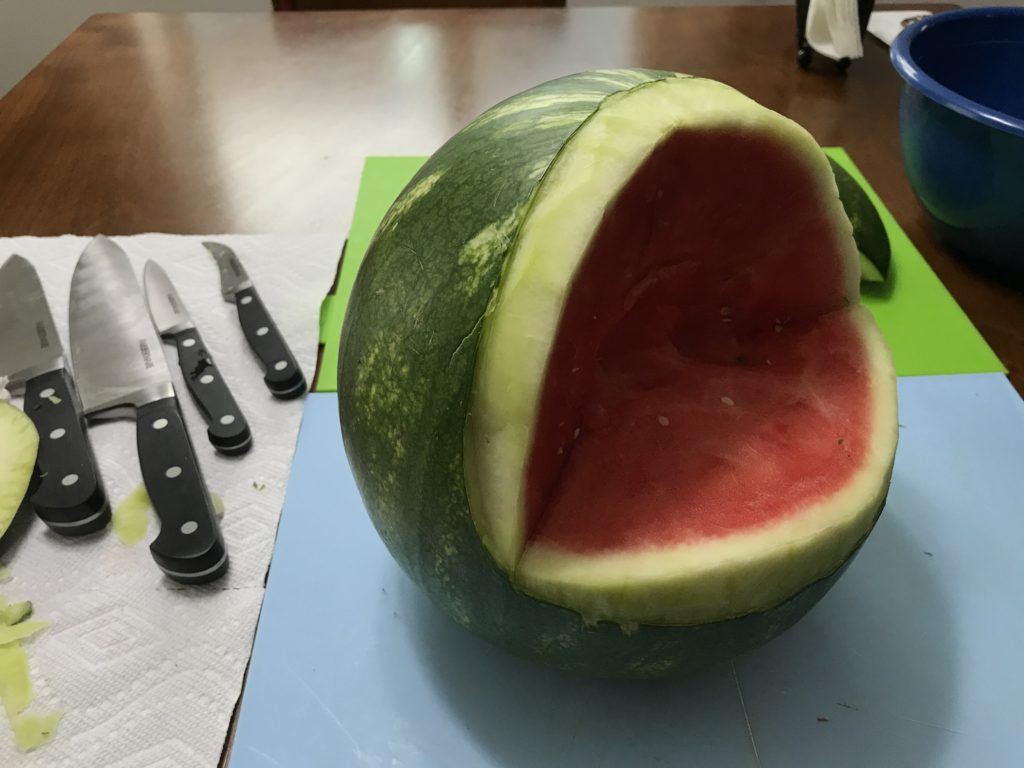 8. Scoop out watermelon meat and set aside.
9. Continue cutting and scooping out the watermelon meat until the cavity is empty, saving about an inch from the bottom.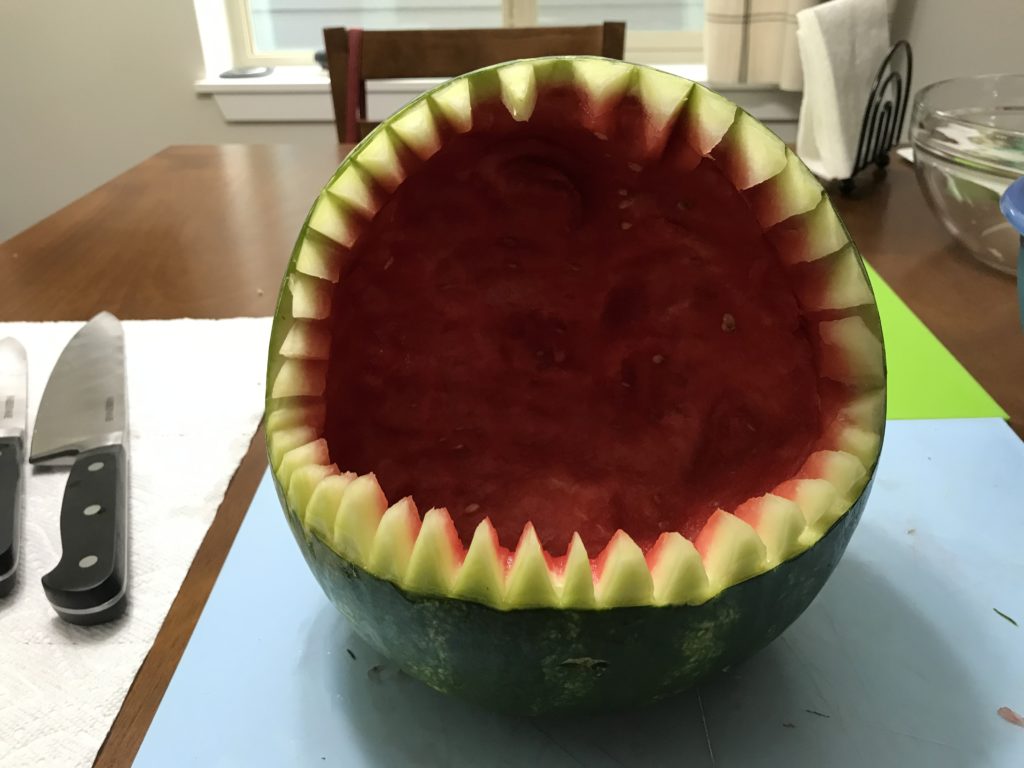 10. Cut the teeth, starting with large teeth in the middle, then reduced the tooth size towards the corners of the mouth.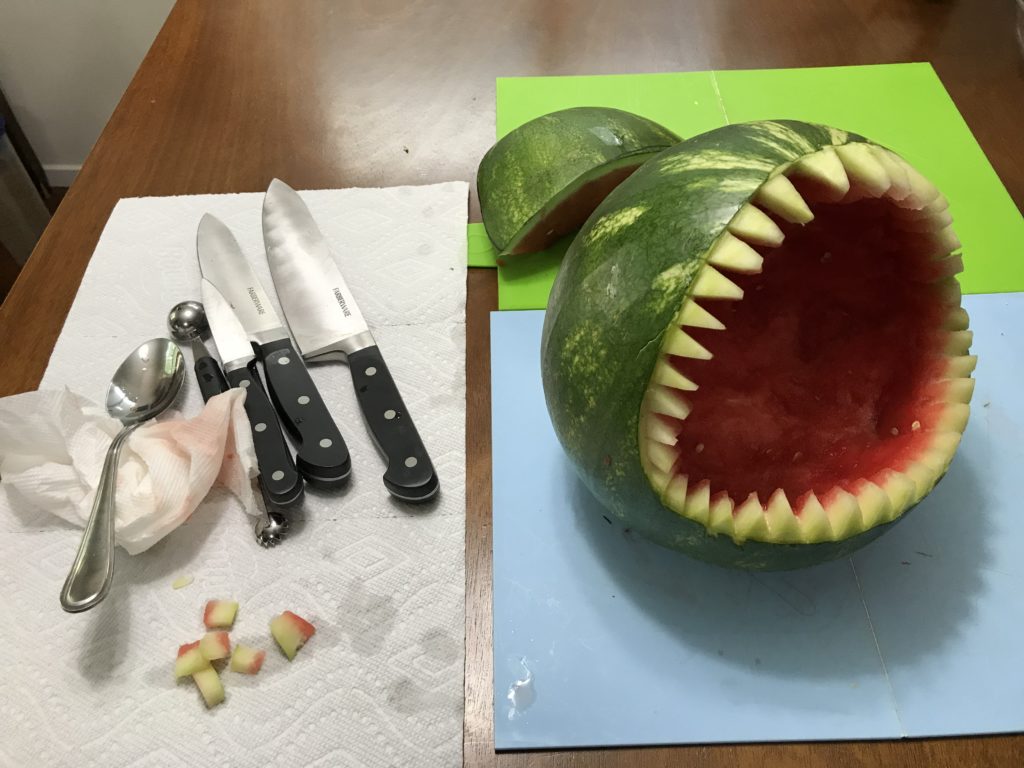 11. Make a fin from the cut-off pieces.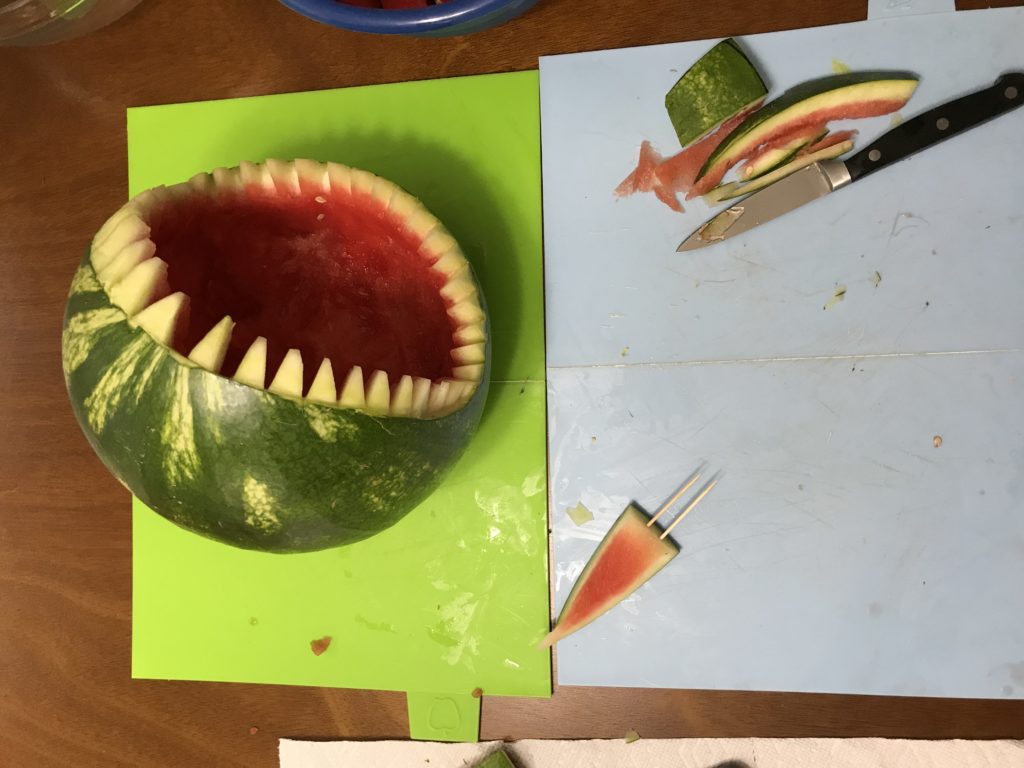 12. Attach the fin to the back of the watermelon shark using toothpicks to secure it in place.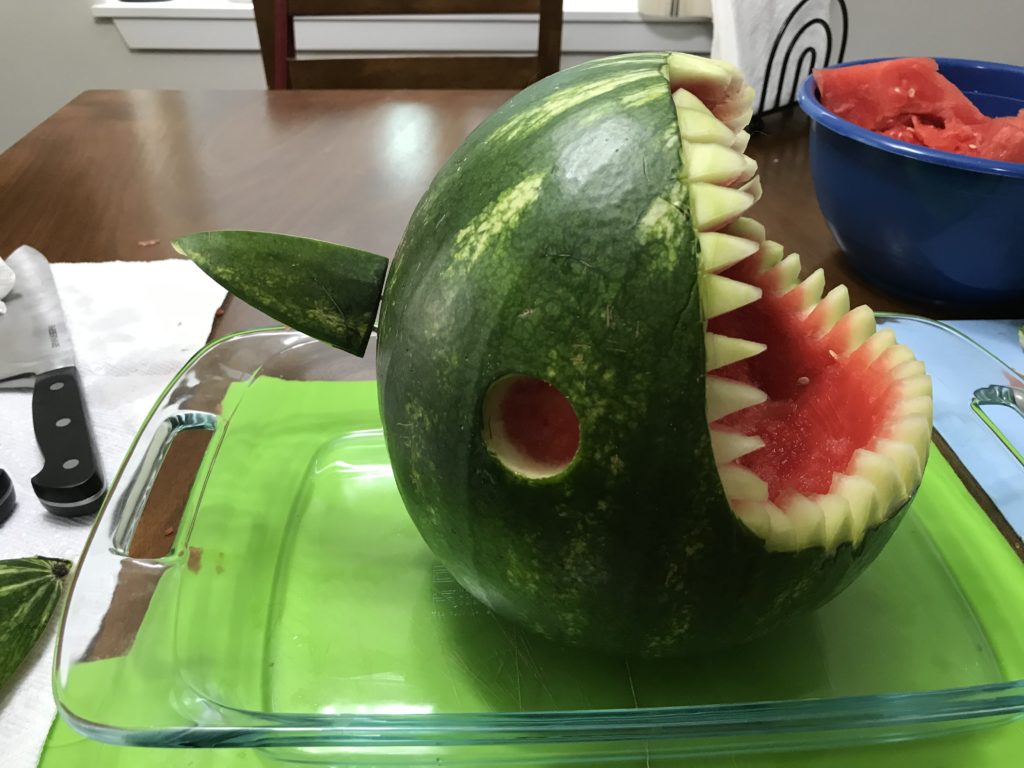 13. Using a melon baller, scoop out an eye socket from the watermelon rind.
14. Place a toothpick inside of a dark purple grape. Insert into the eye socket.
15. Fill mouth opening with chunks of watermelon, blackberries and blueberries.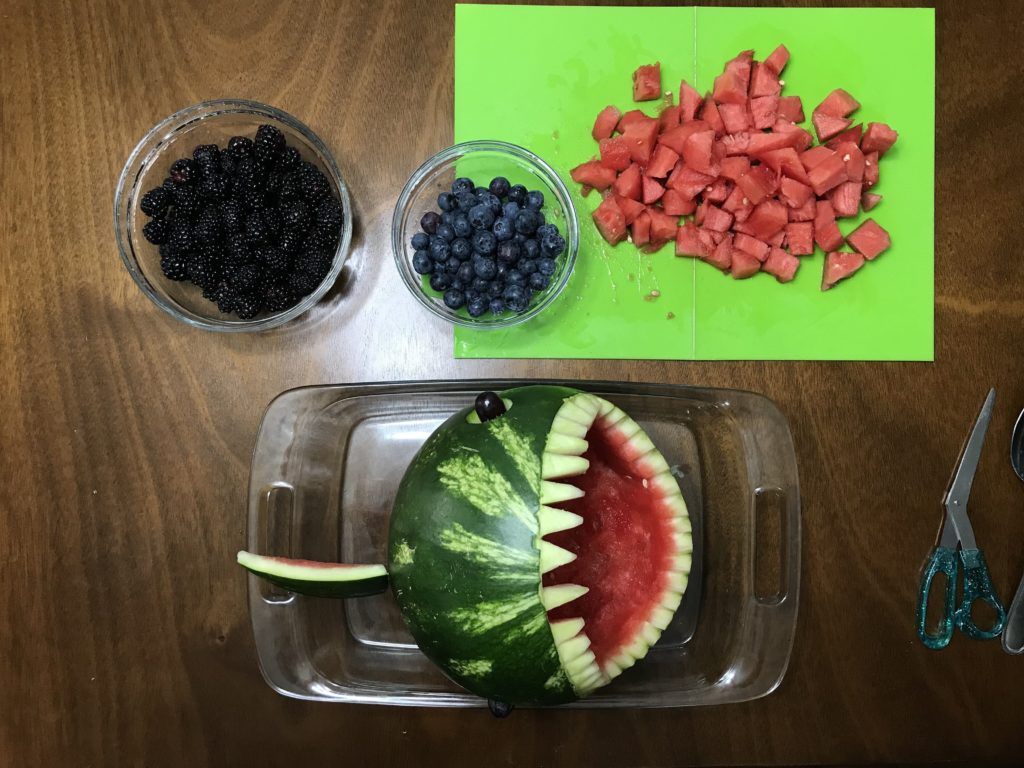 16. Place finished shark into shallow dish and scoop blue jello around Jaws.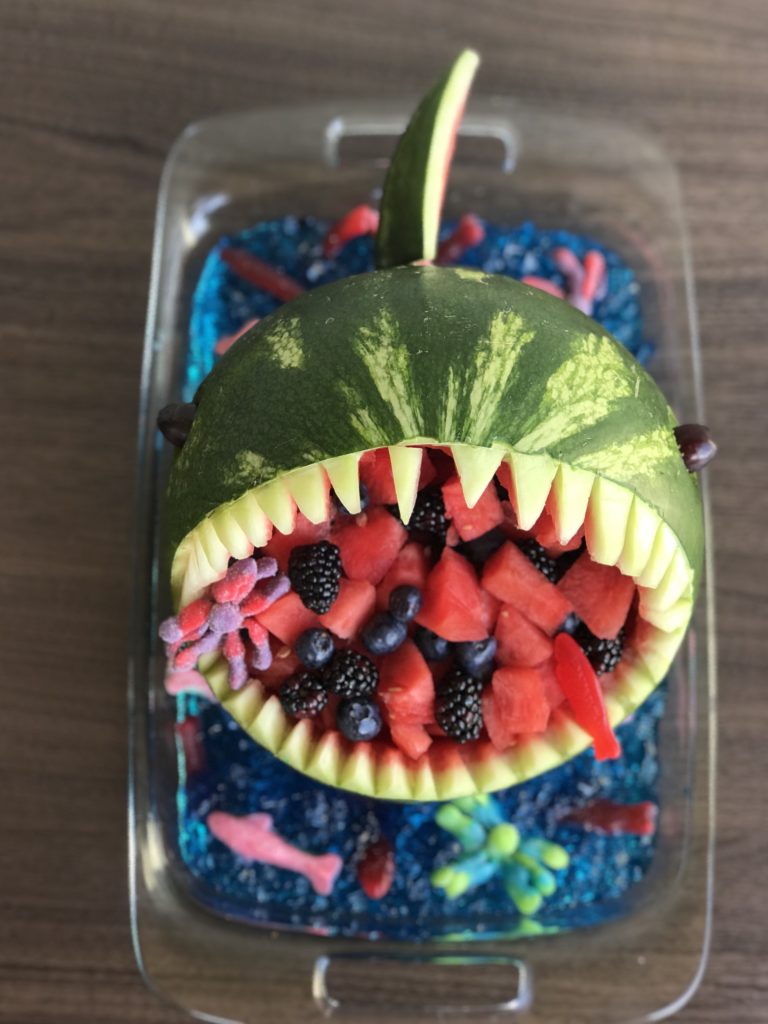 17. Press gummy fish and sharks into "water" around Jaws.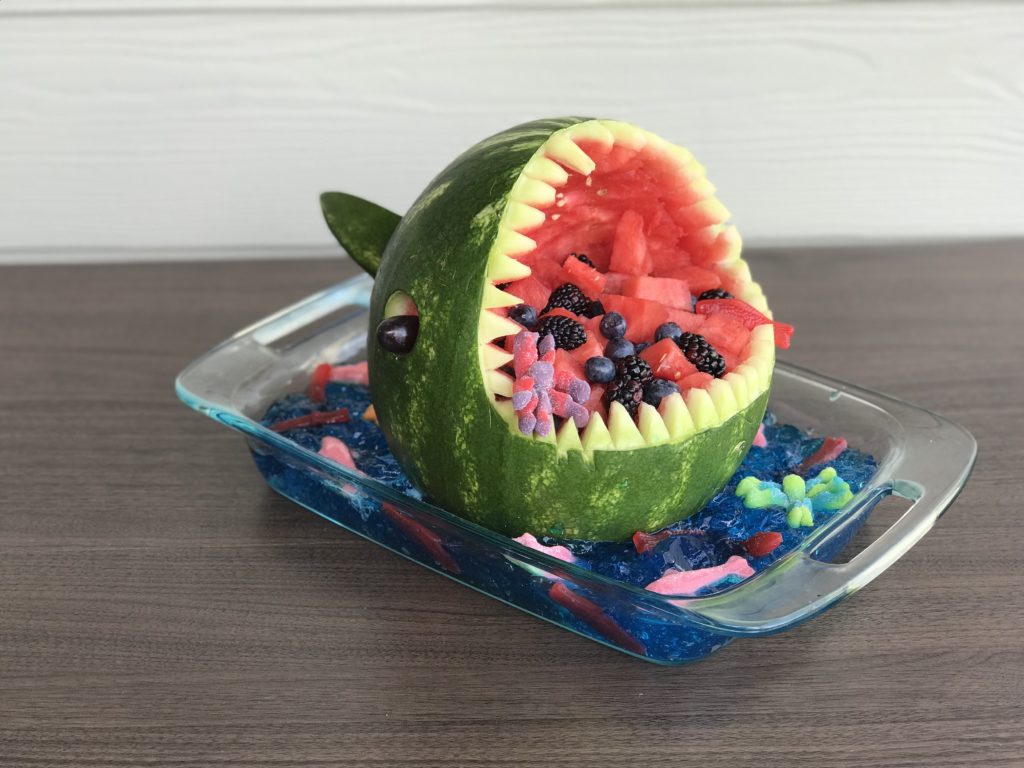 18. Surf's up!
Make a splash at your next party with your Jaws Watermelon! Eat up friends! (We all know Bruce will…)
Thanks for snacking with me! I'd LOVE to see what other geeky treats and recipes you have cooked up! Use #lootrecipes
 to share your
JAWS Watermelon
creations!
---
---