I'M READY! I'M READY! I'M READY… for some KRABBY PATTY CUPCAKES!
Grab a spot on the couch and get comfortable because, January's Loot Crate is all about our favorite #BINGE-worthy TV shows! We're ringing in the new year with exclusive loot from Black Mirror, FRIENDS, SpongeBob SquarePants and MORE!
Is this the Krusty Krab? No, this is Loot Crate.
Anyway… let's go back to the year 1999. It's hard to believe that it's been TWENTY YEARS since the world was first introduced to the energetic and optimistic sea sponge, SpongeBob Squarepants.
When SpongeBob isn't frolicking through the jellyfish fields, he is busy behind the grill at the Krusty Krab as their trusty fry cook!
To honor SpongeBob and his crew of misfit Bikini Bottom friends, I cooked up a Looter Recipe that Plankton would LOVE to get his hands on.
While my Krabby Patty Cupcakes lack … well, meat… they are still SUPER tasty!
Let's get baking! Are ya ready, Looters? AYE AYE CAPTAIN!
You will need: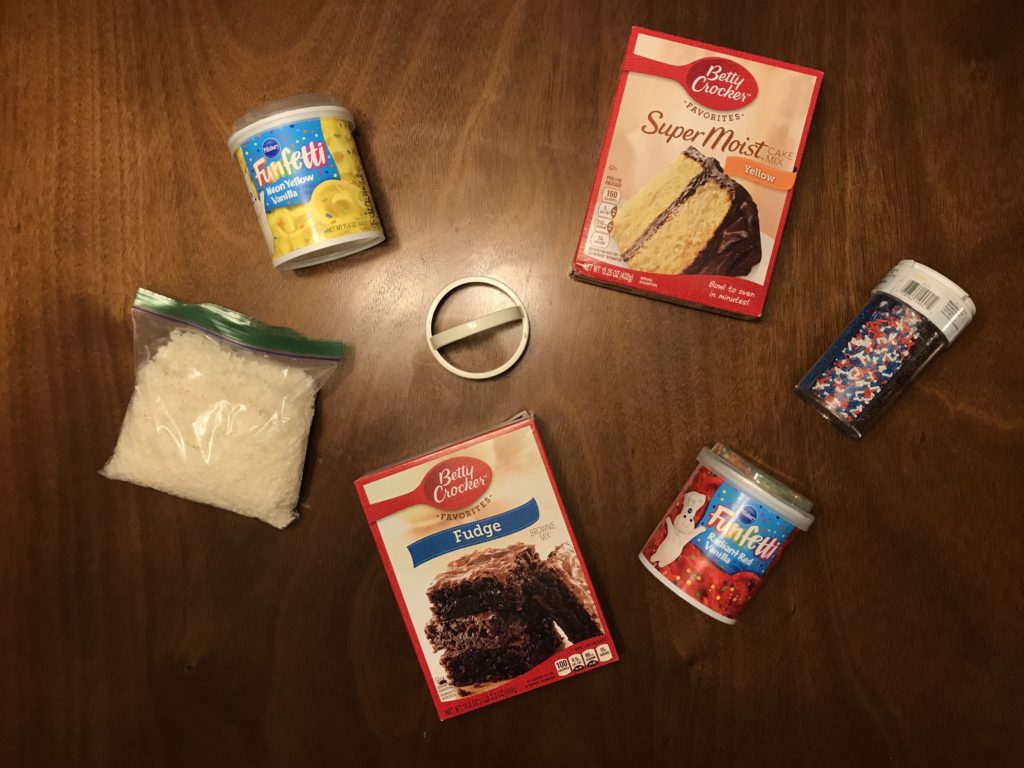 Ingredients
-A box of preferred brownie mix (I went Fudge route)
-A box of yellow cake mix
-Yellow Icing
-Red Icing (You can find premixed, or mix your own)!
-Circle Cookie Cutter
-Zip Lock Bags
-White Sprinkles
-Green Food Coloring
-Shredded Coconut
How to Bake:
1. Prepare brownie mix in a 13X9 pan. (Follow instructions on box to bake)
2. Prepare cake mix in cupcake pan. (Follow instructions on box to bake)
3. Remove brownies from oven and let cool completely.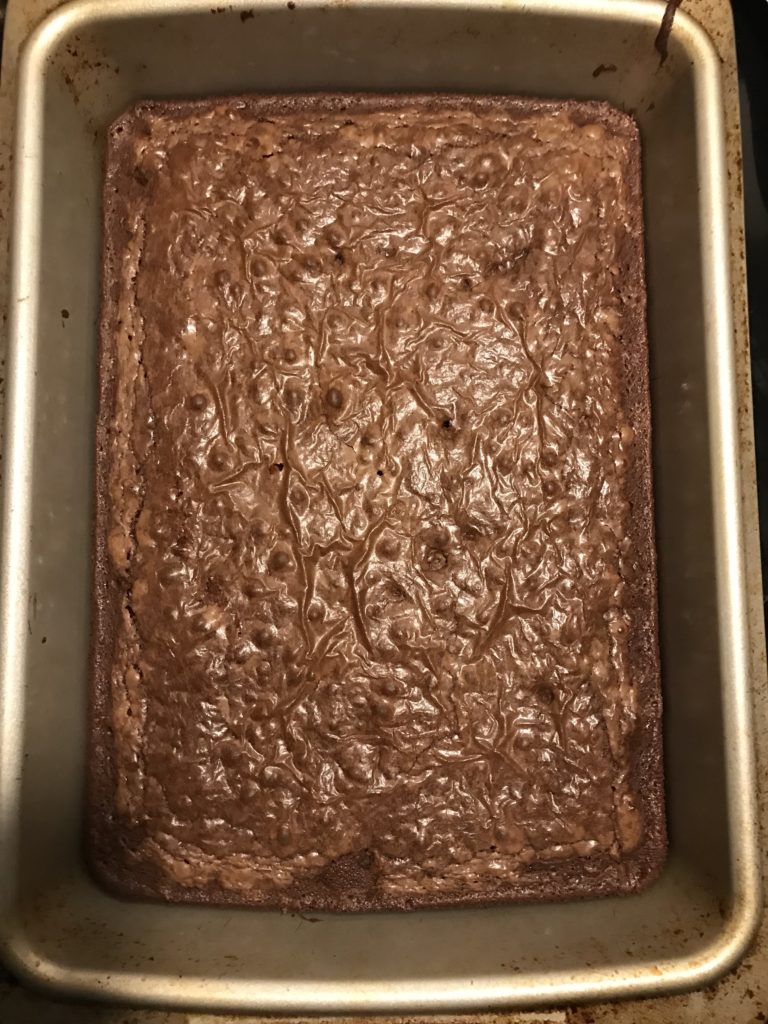 4. Remove cupcakes from oven and let cool completely.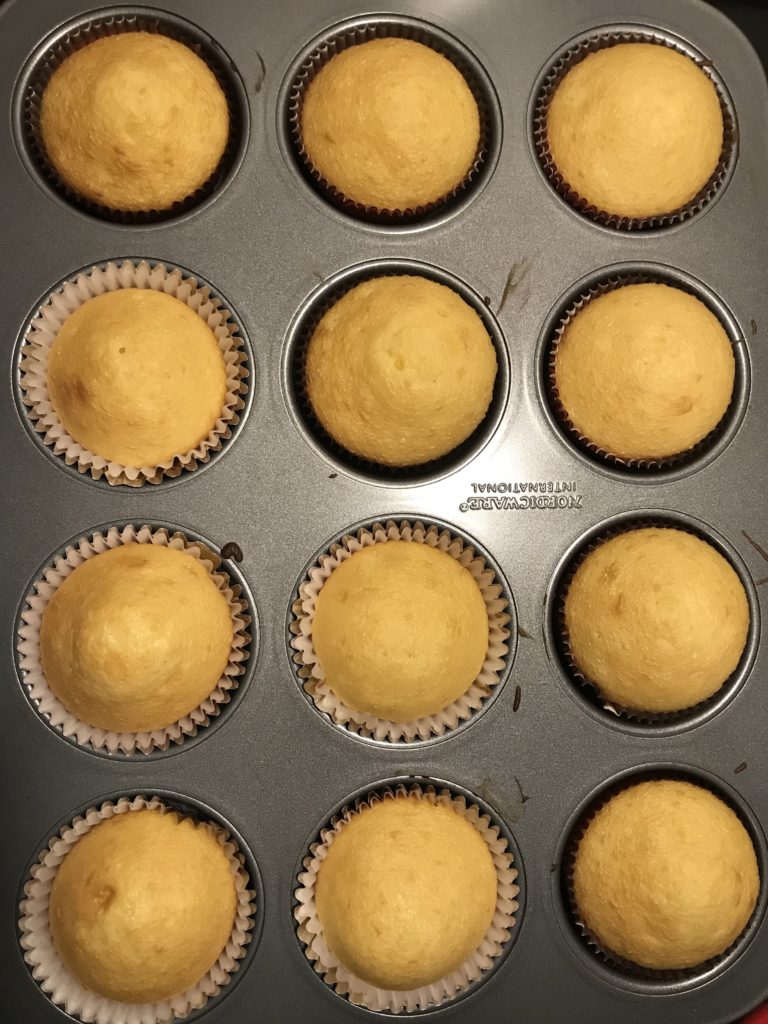 5. Take circle cookie cutter and cut small circles from brownie pan. Set aside.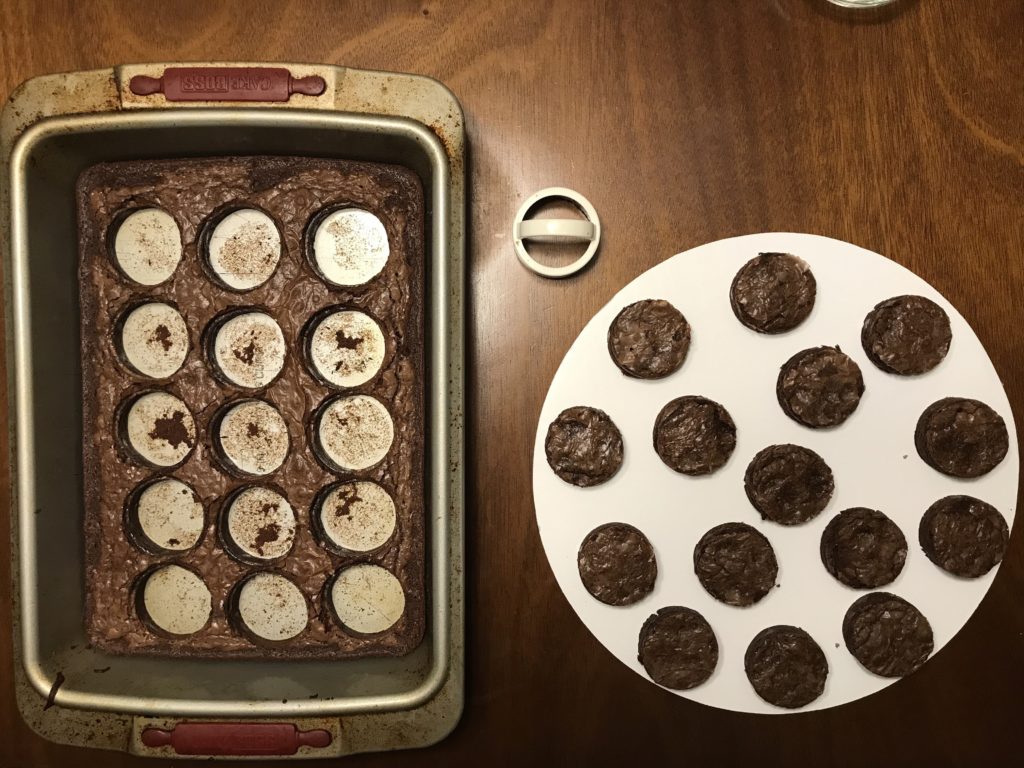 6. Cut each cupcake in half, setting the tops next to their bottom.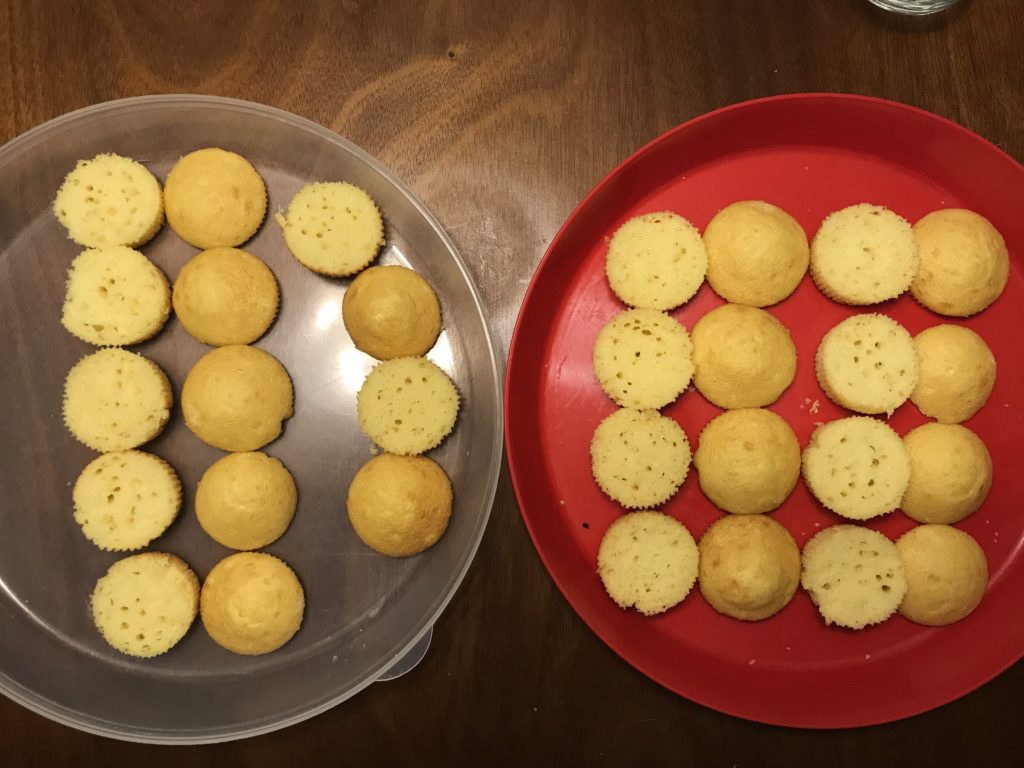 7.Careful mix together green food coloring and shredded coconut.


8. Scoop red and yellow icings into zip lock bags.
9. Cut the tip of the zip lock bags in order to decorate "ketchup and mustard."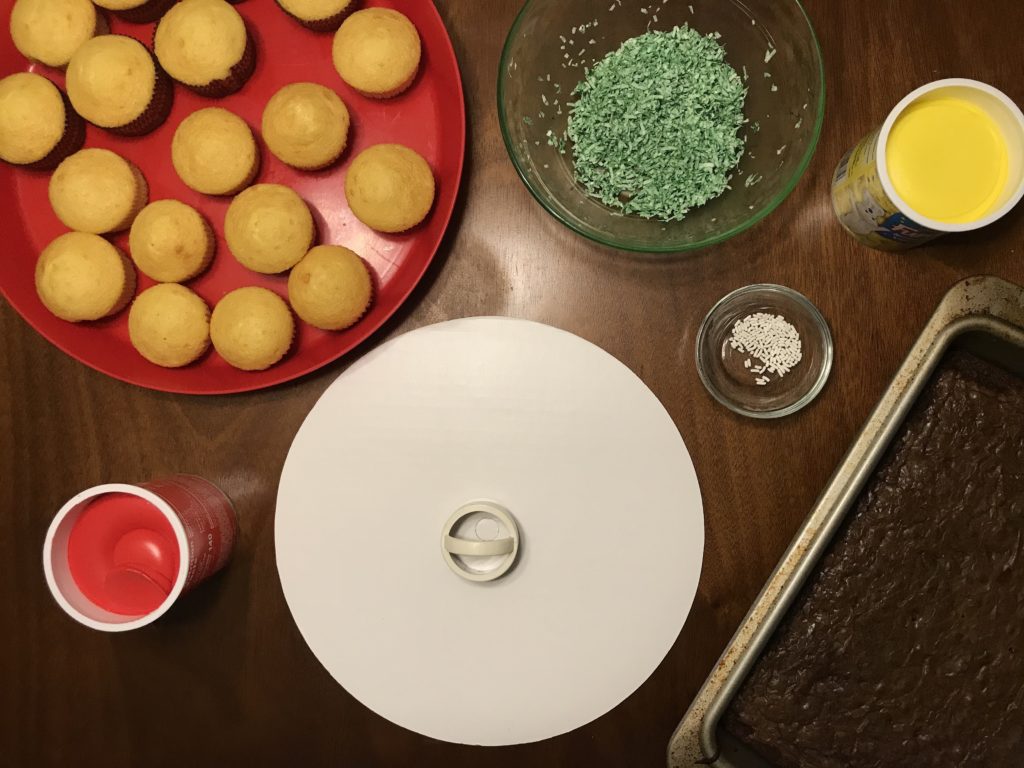 10. Is this the Krusty Krab? No, this is Loot Crate.
11. Place brownie circle, "patty" onto the bottom of the cupcake "bun."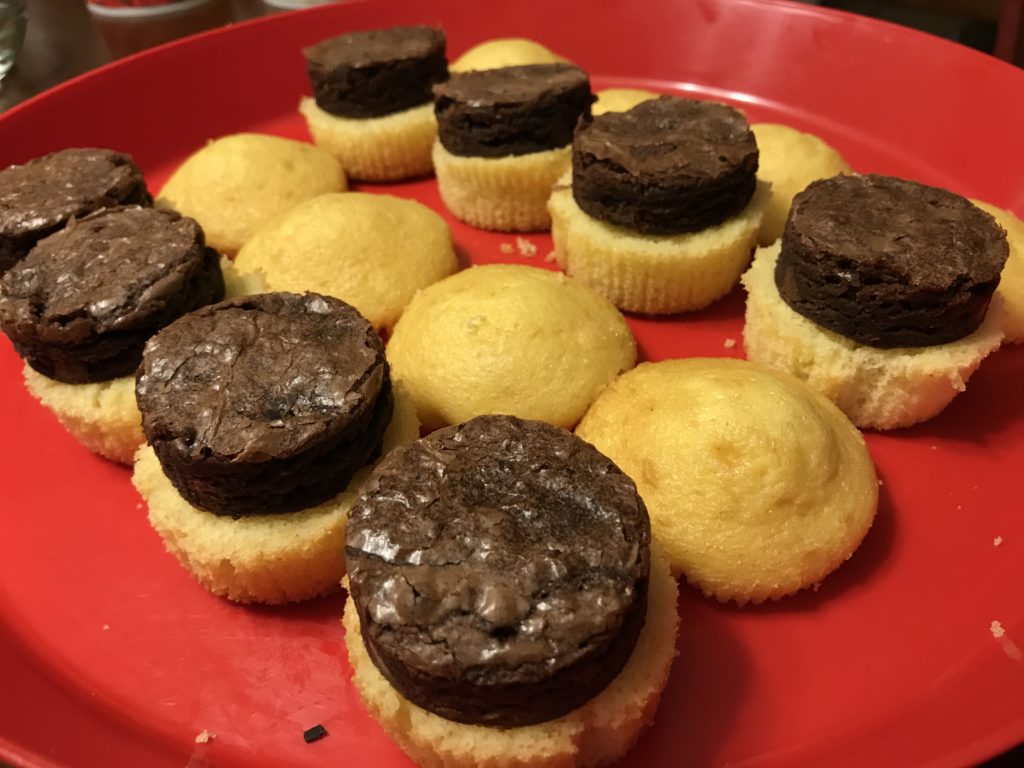 12. Take "ketchup" and "mustard" icings and ring a circle around the brownie.
13. Sprinkle "lettuce" coconut onto the "patty."
14. Place top "bun" on top of your creation!
15. Lightly dampen your fingers with water and brush top of cupcake "bun."
16. Gently press white sprinkles "sesame seeds" onto the top of your Krabby Patty!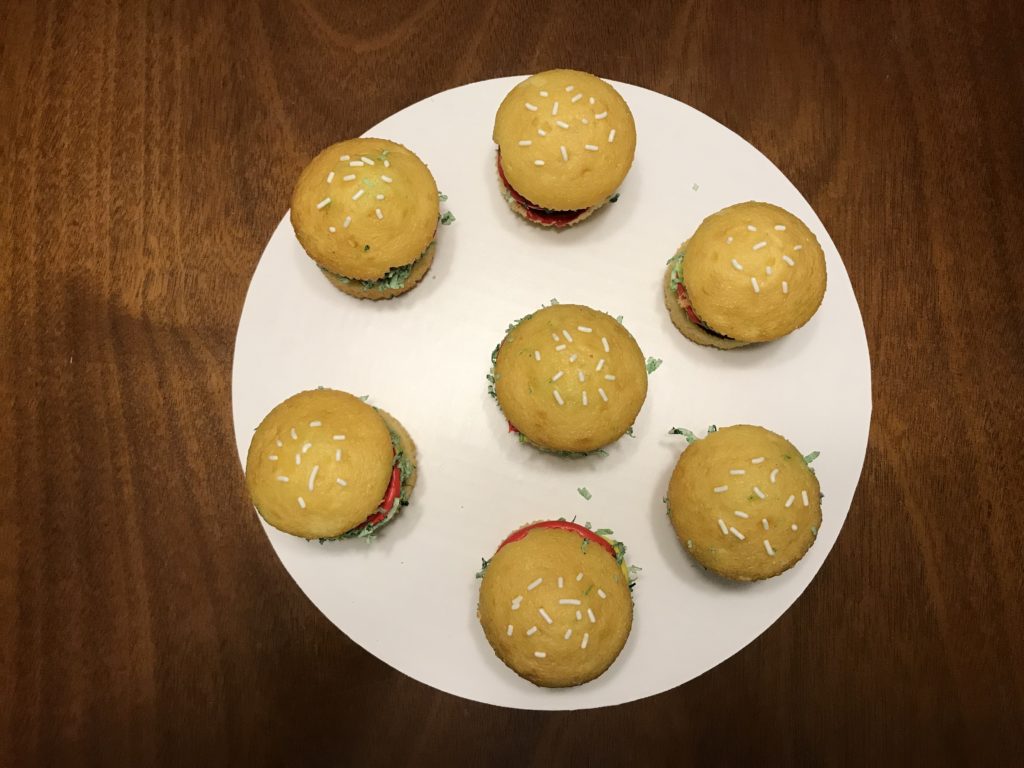 17. YOU'RE READY (to eat your beautiful burgers)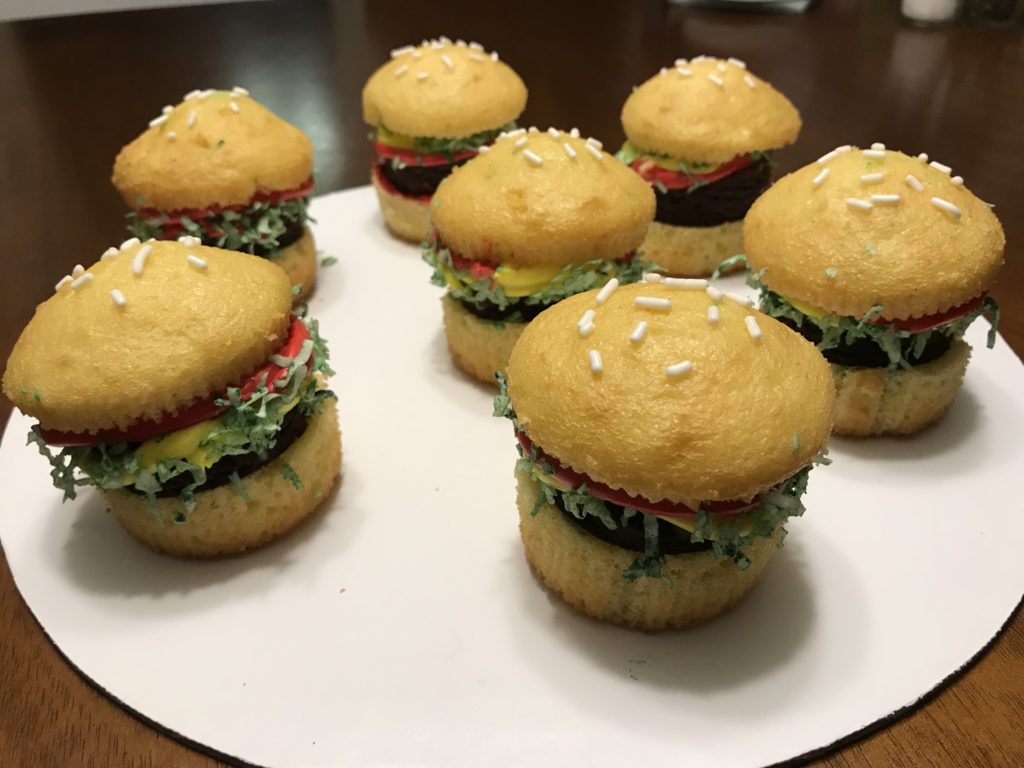 Thanks for snacking with me! I'd LOVE to see what other geeky treats and recipes you have cooked up! Use #
lootrecipe
to share your Krabby Patty creations!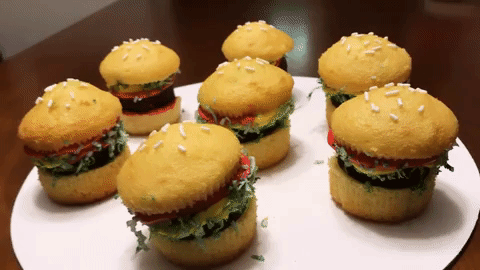 Unbox and chill with a collection of binge-worthy gear in January's #BINGE Loot Crate celebrating some of our favorite TV shows, including SpongeBob SquarePants, Black Mirror, FRIENDS, & more!
Is this the Krusty Krab? NO… this is LOOT CRATE.