This month, indulge your inner kid with an epic #TOYBOX full of loot bringing your childhood memories to life!
It's time to return to an era when action figures were plentiful, towels doubled as capes, the floor was lava, and Saturday morning cartoons were serious business BABIES!
Growing up in the 90's, Rugrats was a staple in my house. I can still hear my brother and I singing along to that milk-splattered opening title sequence.
We dreamed about tasting Reptar bars and fell in love with every adventure those babies got themselves into.
June's #TOYBOX Rugrats Loot Crate DX loot made for the perfect excuse to get a little muddy with this month's Looter Recipe.
Uhm… that's not mud. 
Phil and Lil Deville were always my favorite characters on the show. Their creativity and teamwork got the Rugrats crew out of many troubling situations.
Not to mention, they made the BESTEST Mud-Pie this side of the playground! Grab your freshest worms (gummy or otherwise) cause I'm whipping up Phil + Lil's Mud-Pie Pudding Cups!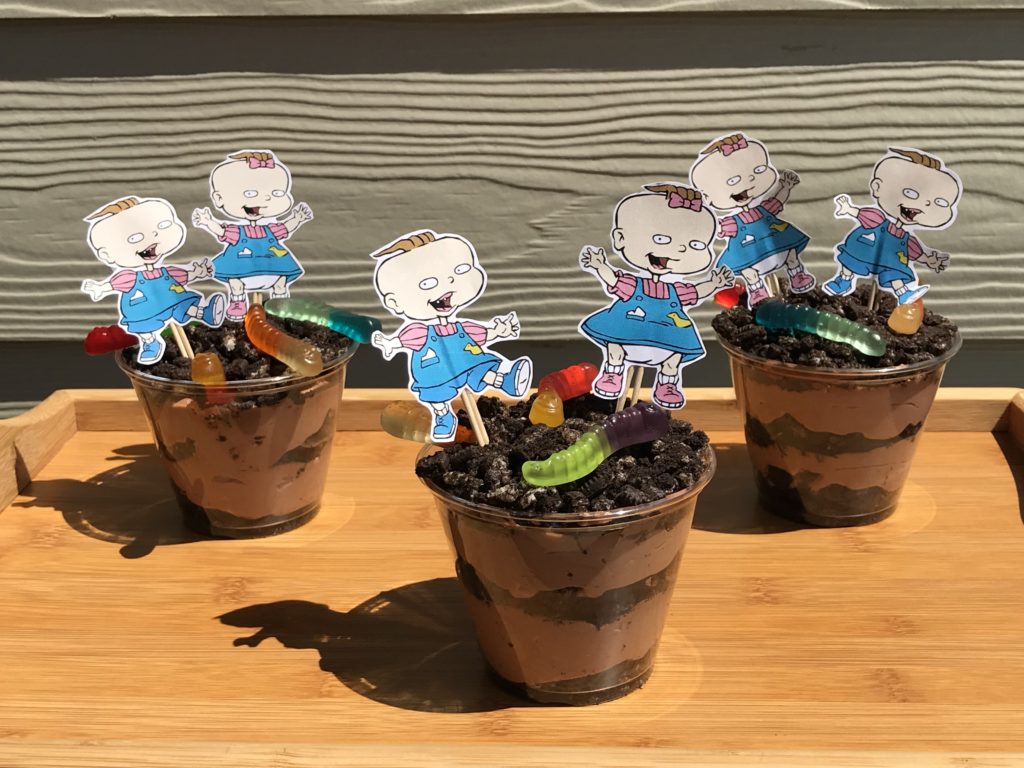 You will need:
(Inspired by: shariblogs)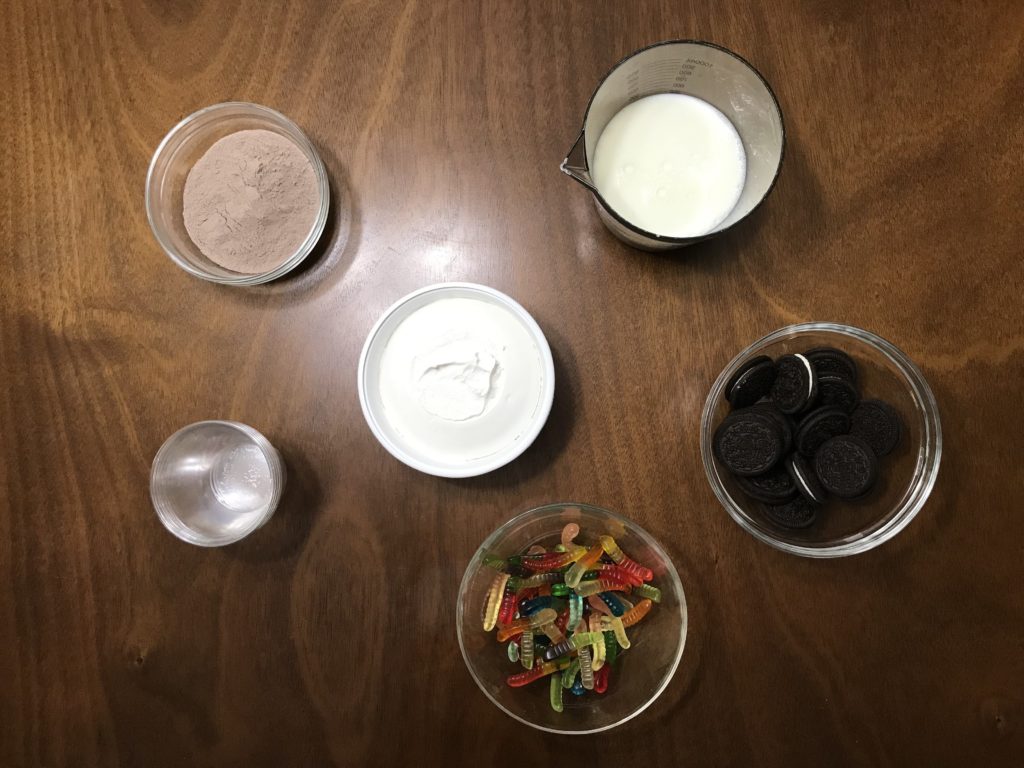 Ingredients
2 cups cold milk

1 package (4 oz) chocolate instant pudding

1 – 8 oz container whipped topping, thawed

1 package (16 0z) Oreos (crushed into crumbs)

Gummy Worms

6 plastic cups (9 oz. size)
Equipment
Toothpicks

Tape

Scissors

Printer

Wire Whisk
How to Make:
1. Pour the pudding mix into a medium sized bowl and add the cold milk.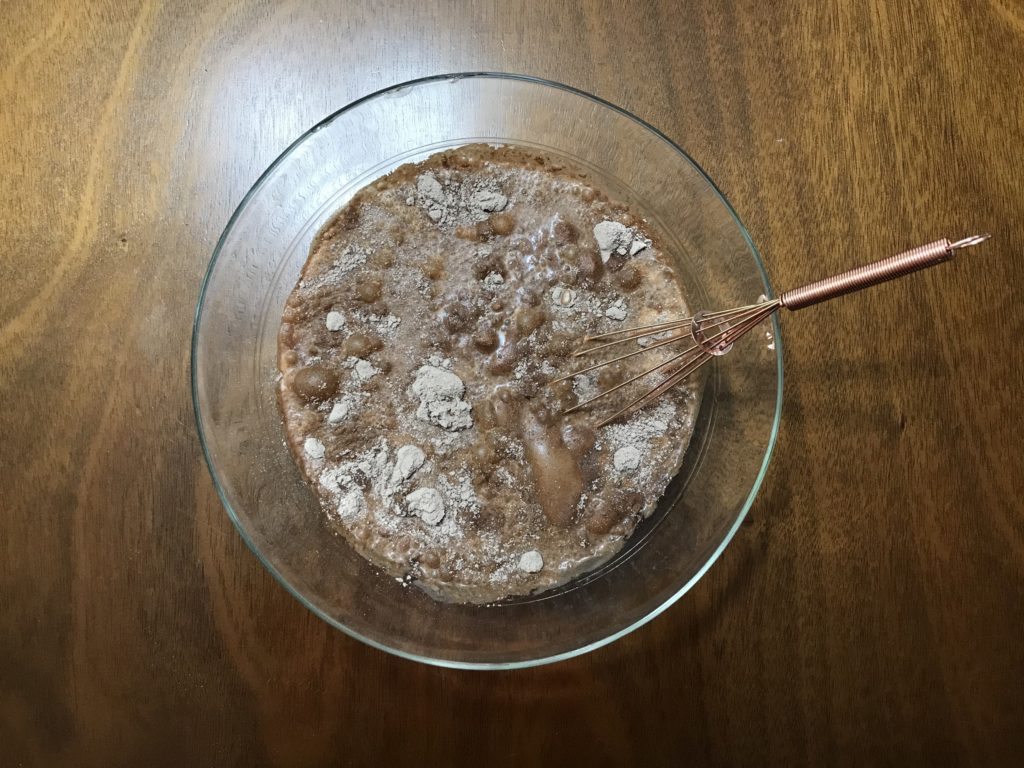 2. Stir with a wire whisk until well blended (about 2 minutes)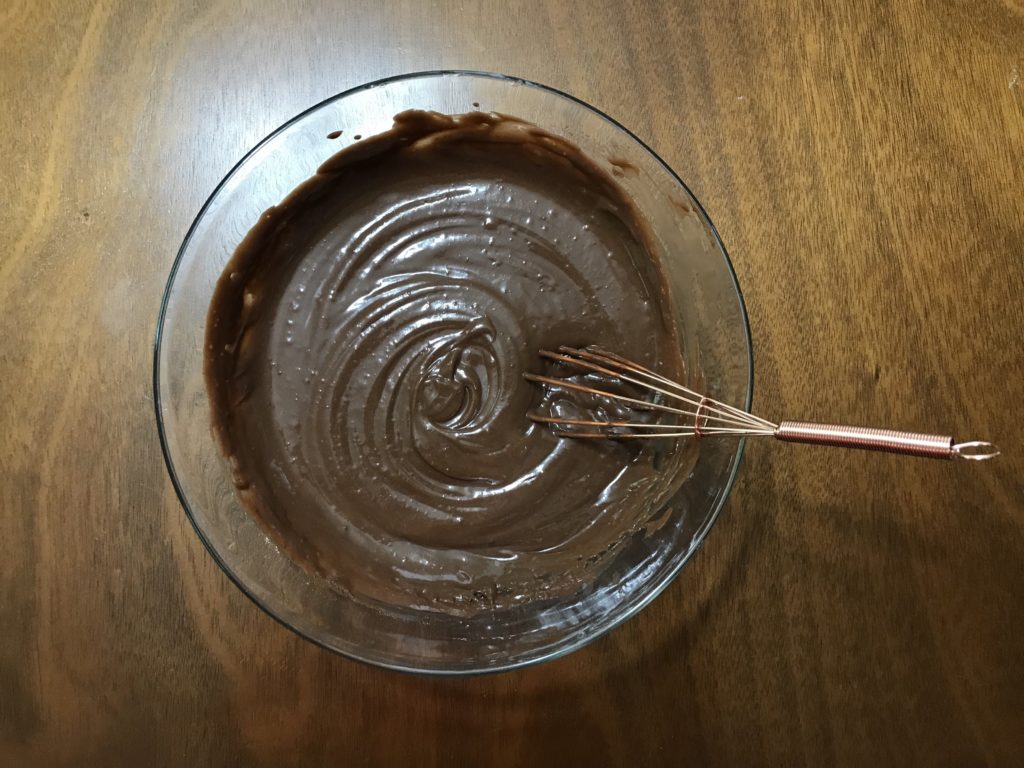 3. Let pudding stand for five minutes.
4. Fold whipped topping into the pudding gently, until well mixed.


5. Place about 1 Tablespoon of the crushed cookies into the bottom of each cup.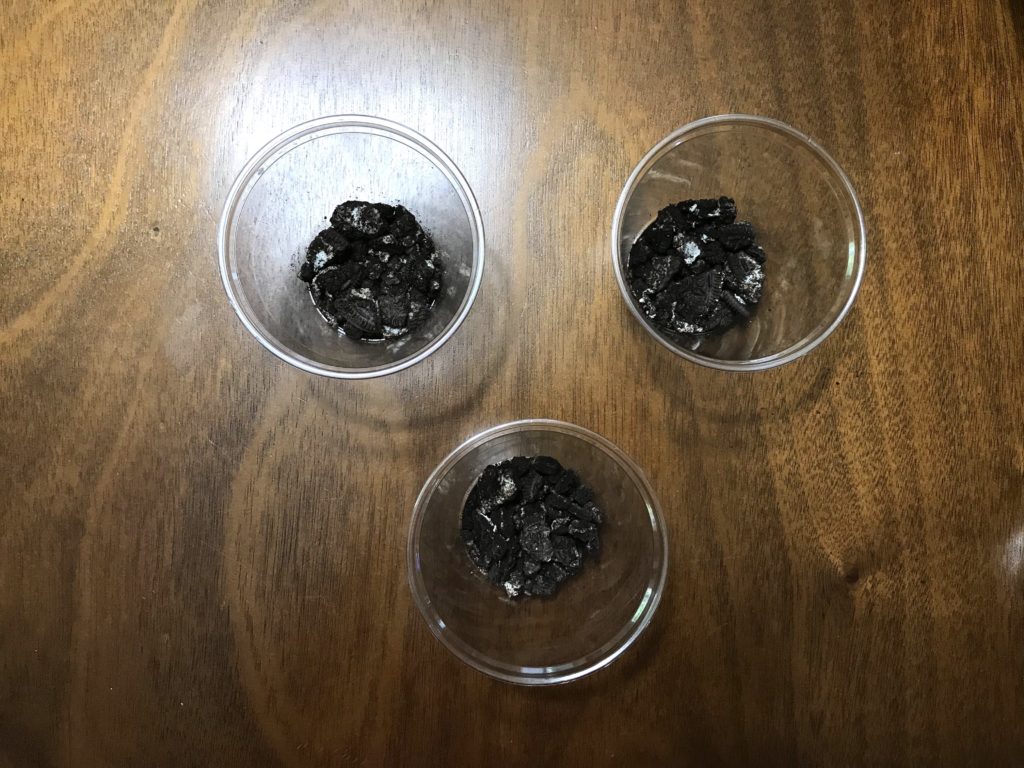 6. Then add 2 Tablespoons of pudding to each cup.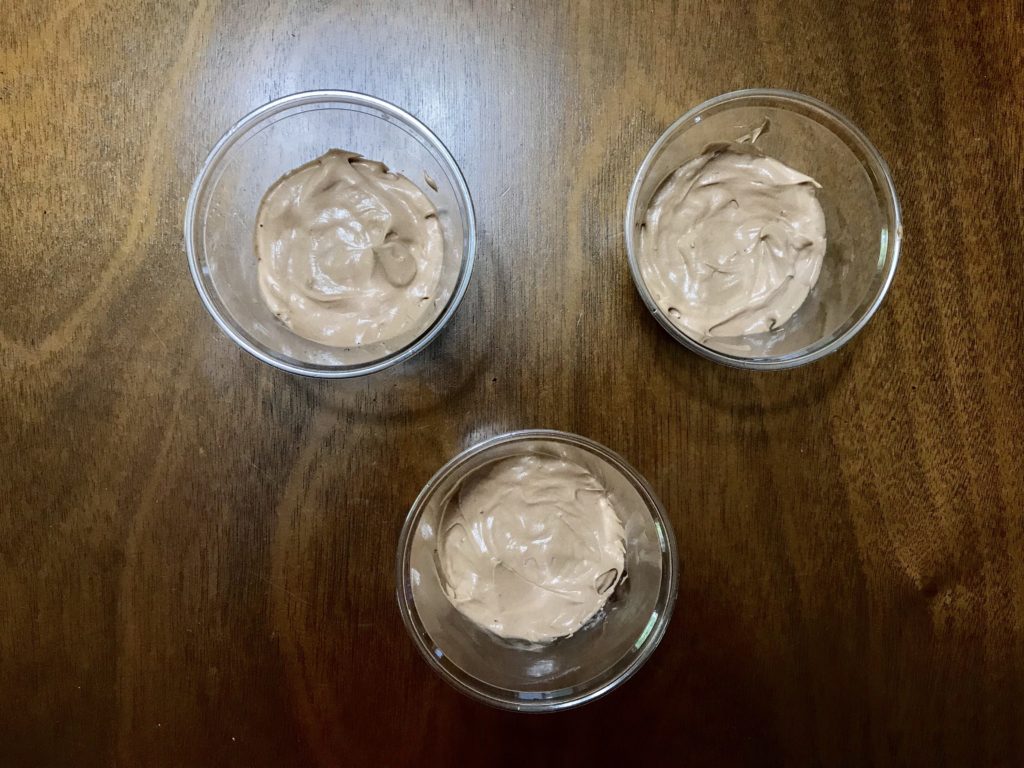 7. Then repeat another layer of cookies, then pudding, and then cookies.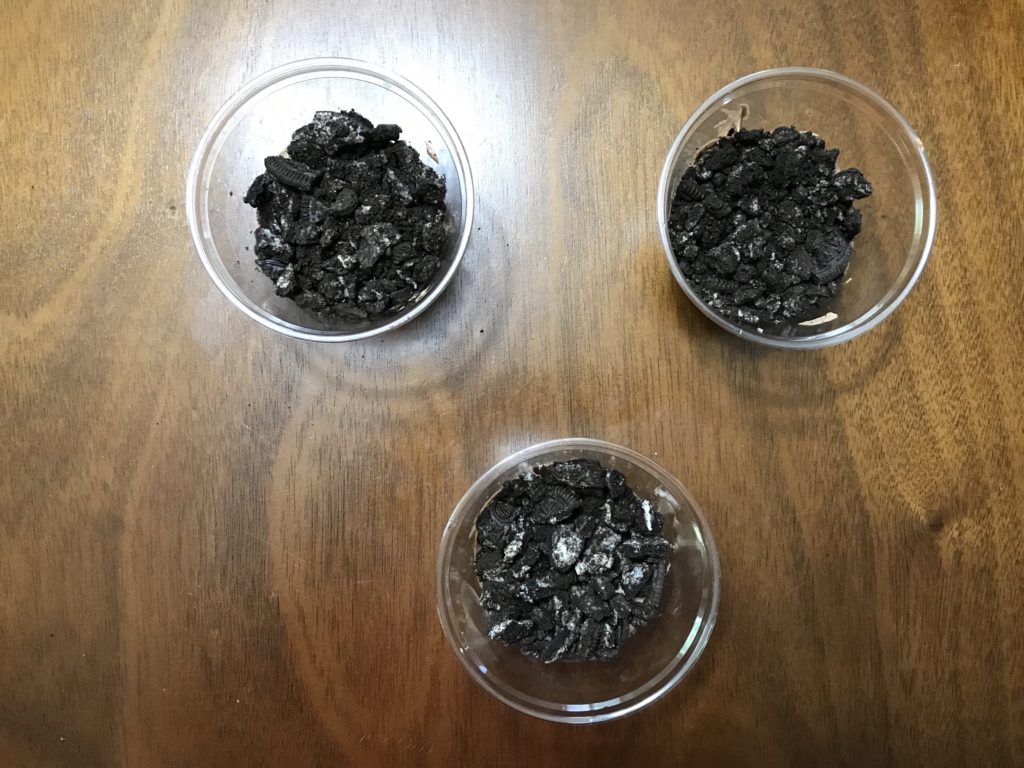 8. Finish up by adding a few gummy worms to the top of each of the cups.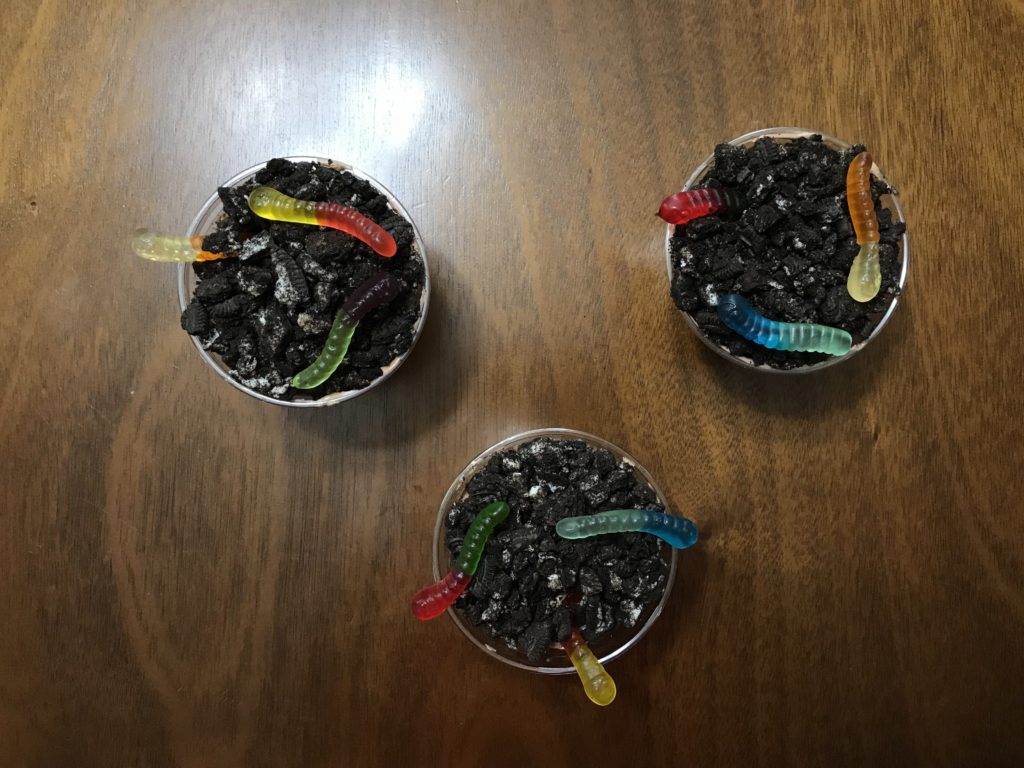 9. Put cups into the refrigerator for about one hour to chill them.
10. While pudding is chilling, carefully cut out Phil and Lil characters.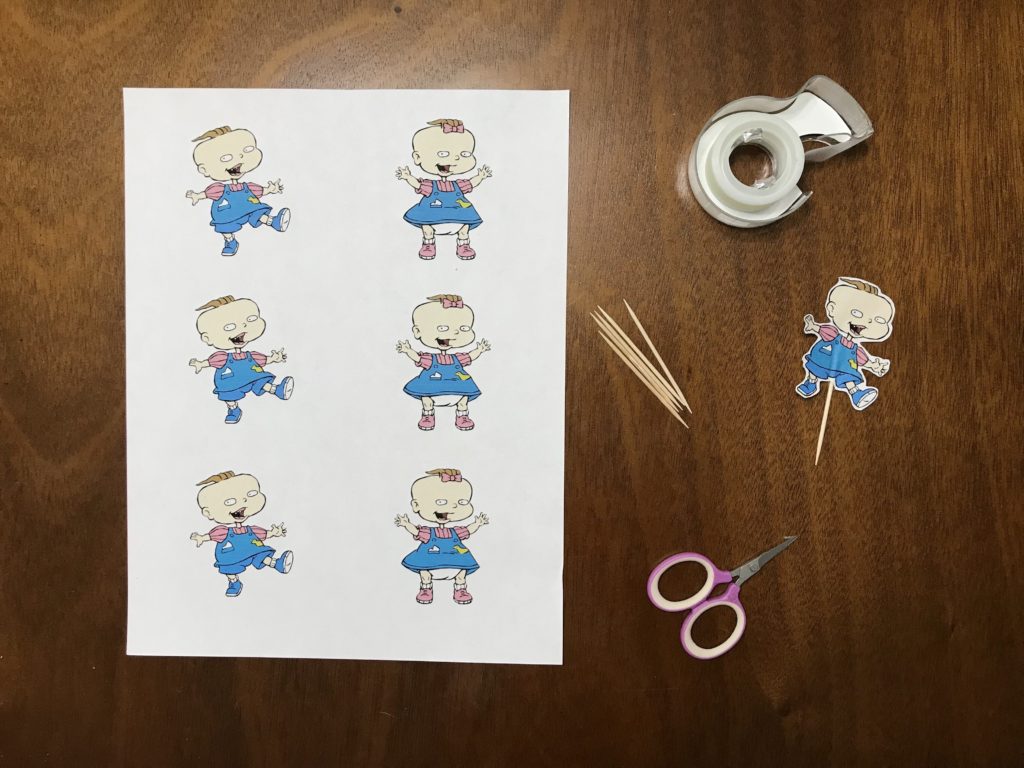 11. Use two toothpicks to hold Phil (or Lil) into place and tape to secure.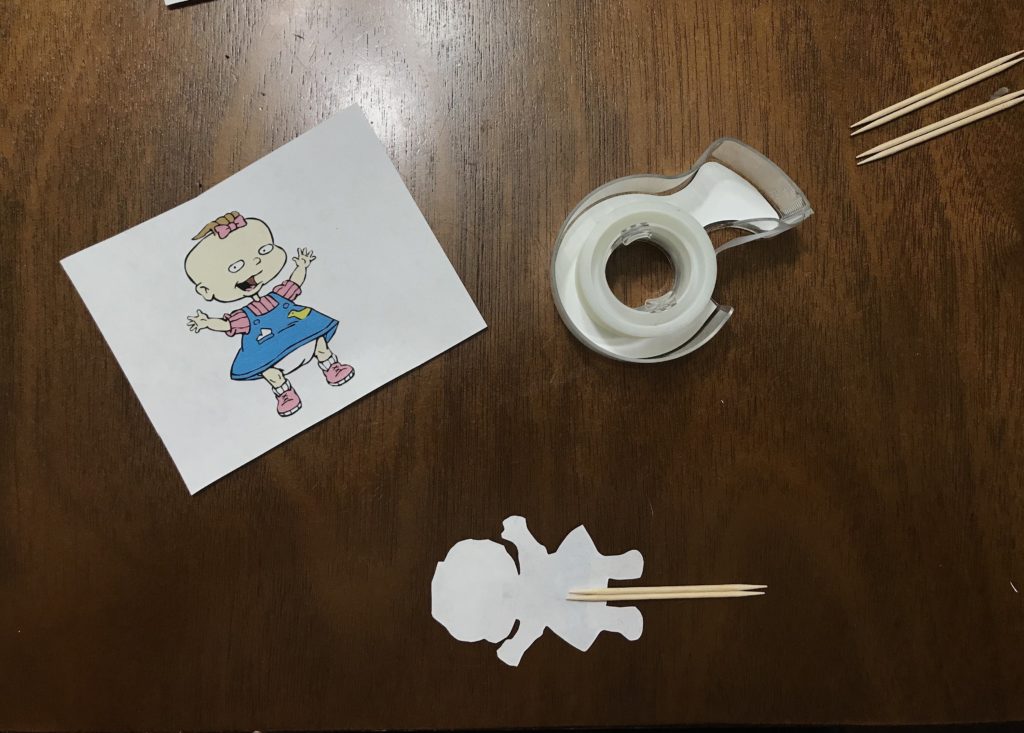 12. Add your Phil+ Lil cutouts to your finished Mud-Pie Pudding Cups and EAT UP BABIES!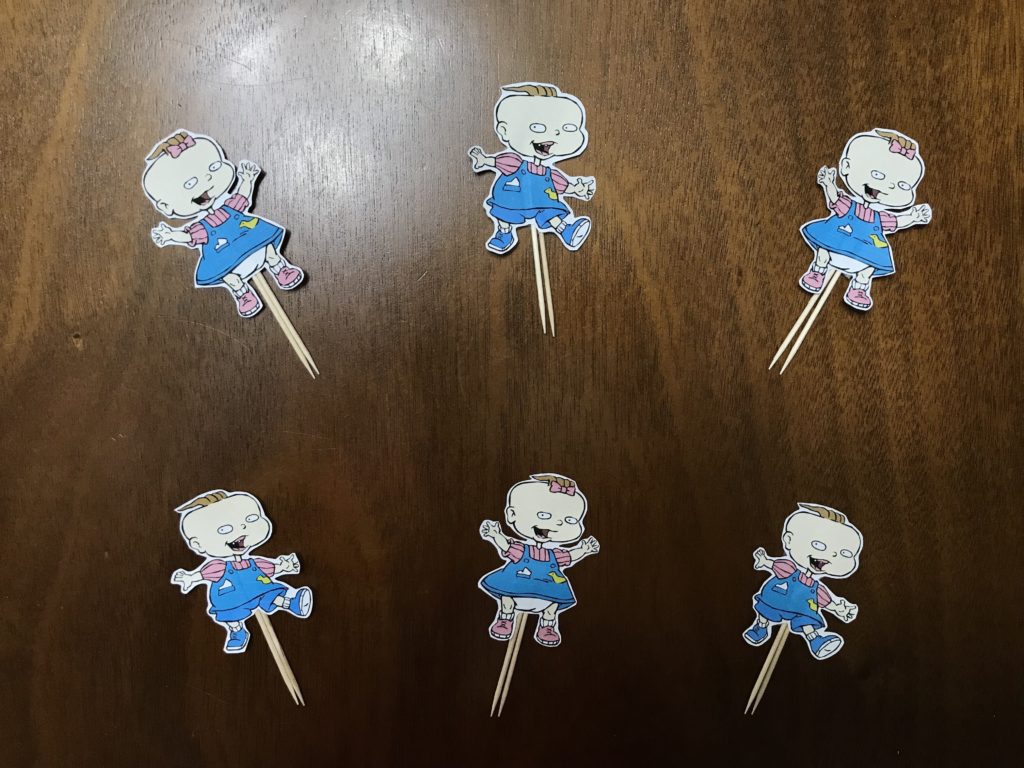 These Mud-Pie Pudding Cups take me back to the good 'ol days. As much as you want to, try to only eat one of these bad boys. But… "sometimes a baby's gotta do what a baby's gotta do."
Thanks for snacking with me! I'd LOVE to see what other geeky treats and recipes you have cooked up! Use #lootrecipe to share your Mud-Pie Pudding Cup creations!