Oh man, Looters! We just HAD to celebrate the epic Rick and Morty loot in January's DISCOVER Loot Crate with some tasty treats! That's right, we're talking about Rick and Morty Portal Cake Pops!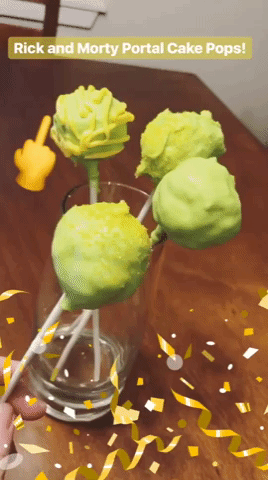 Alright, alright, calm down.
Holy crap these cake pops are delicious! They are super moist which pairs perfect with the crunchy chocolate coating. The best part? You don't realize how many pieces of cake you're eating because they are bite sized cake pops!
Our feelings exactly Rick.
Ready to make these bad boys? Let's go!
(Portal gun not needed for this recipe.)
You will need: 
Ingredients
White Cake Mix
1/2 cup Vegetable Oil
1 & 1/4 cup Water
3 eggs
Green and Yellow Food Coloring
How to Make:
1. Mix cake batter as directed.
2. Split batter evenly into bowls for food coloring.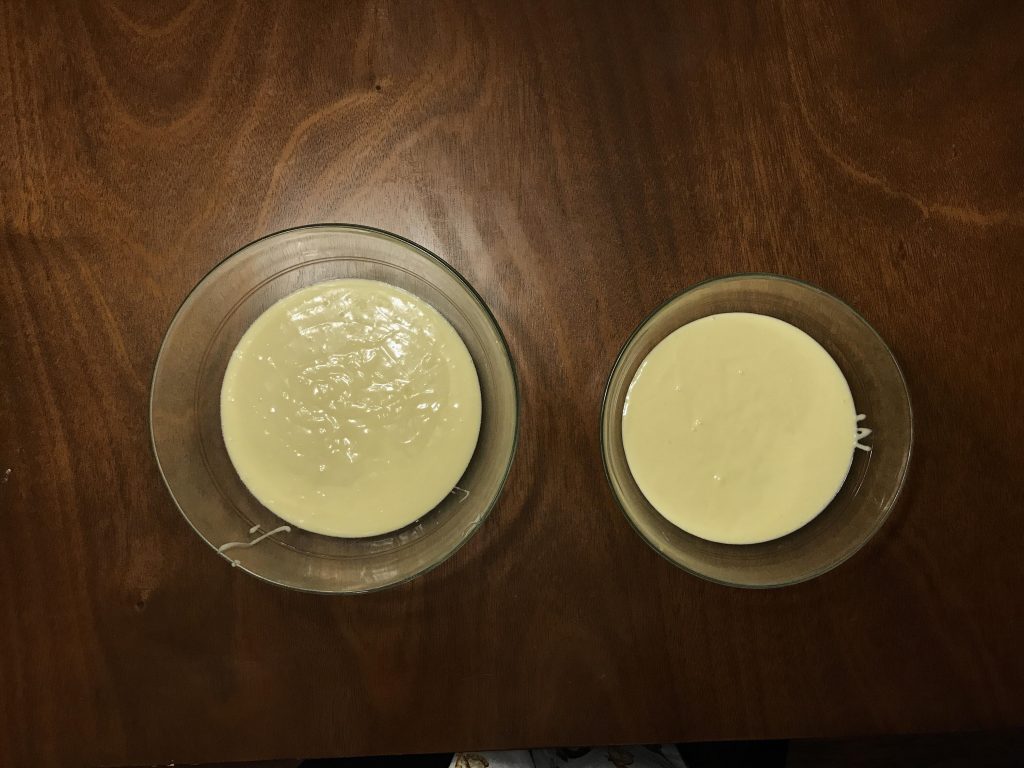 3. Add green food coloring to one bowl.
4. Add yellow food coloring into the other bowl.
5. Flour pan to avoid sticking cake.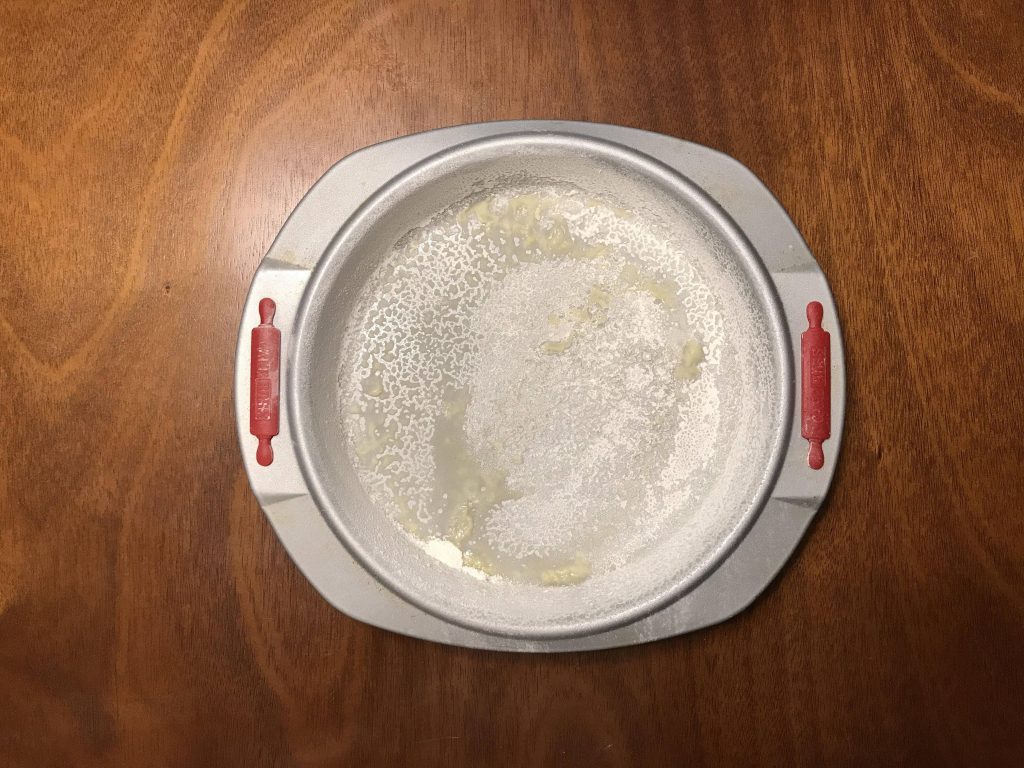 6. Pour batter into pans, swirling each color into one another.
7. Bake cake as directed.
8. Let the cakes cool and break up into crumbs in a separate bowl.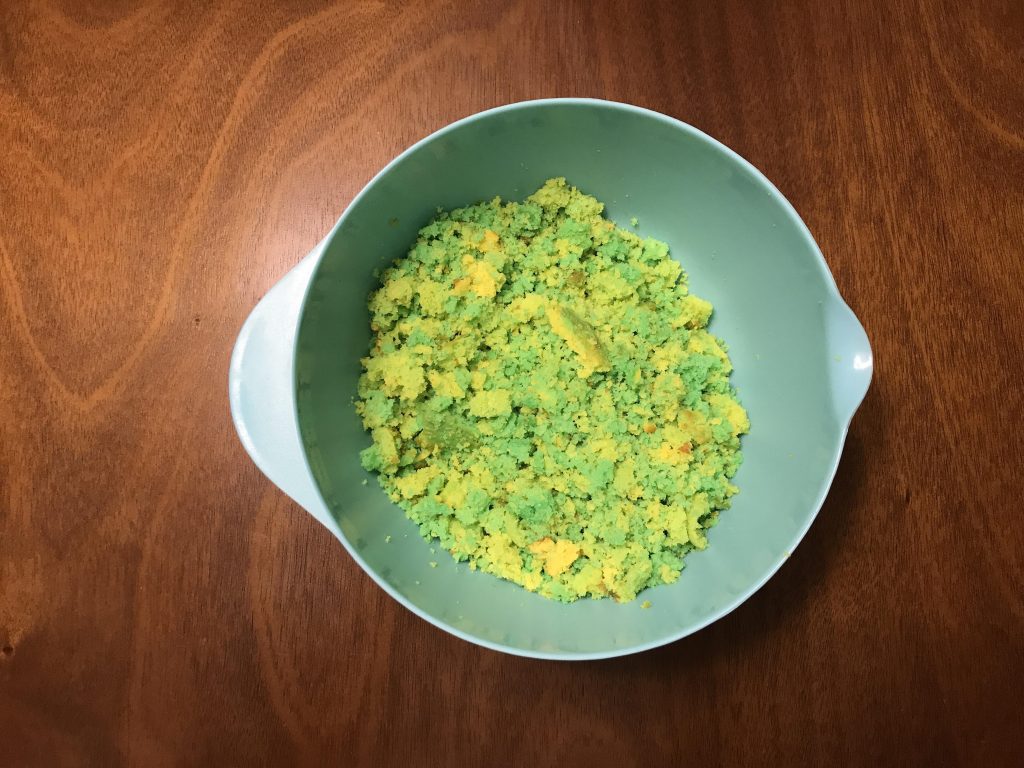 9. Add vanilla frosting to cake crumbs and combine until solid.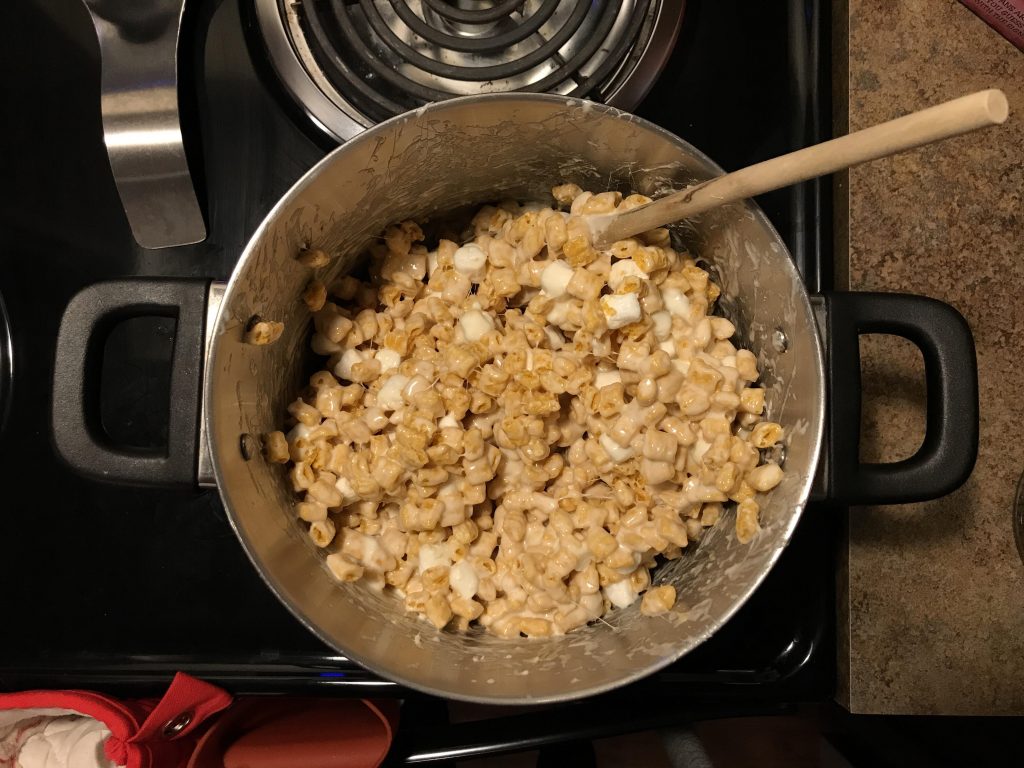 10. Refrigerate 30 minutes.
To decorate you will need: 
Ingredients
Green and yellow melting chocolate chips
Cake Pop sticks
Green and yellow sprinkles
Drying rack for cake pops (optional)
How to Decorate:
1. Roll chilled dough into balls.
2. Melt chocolate into separate dishes.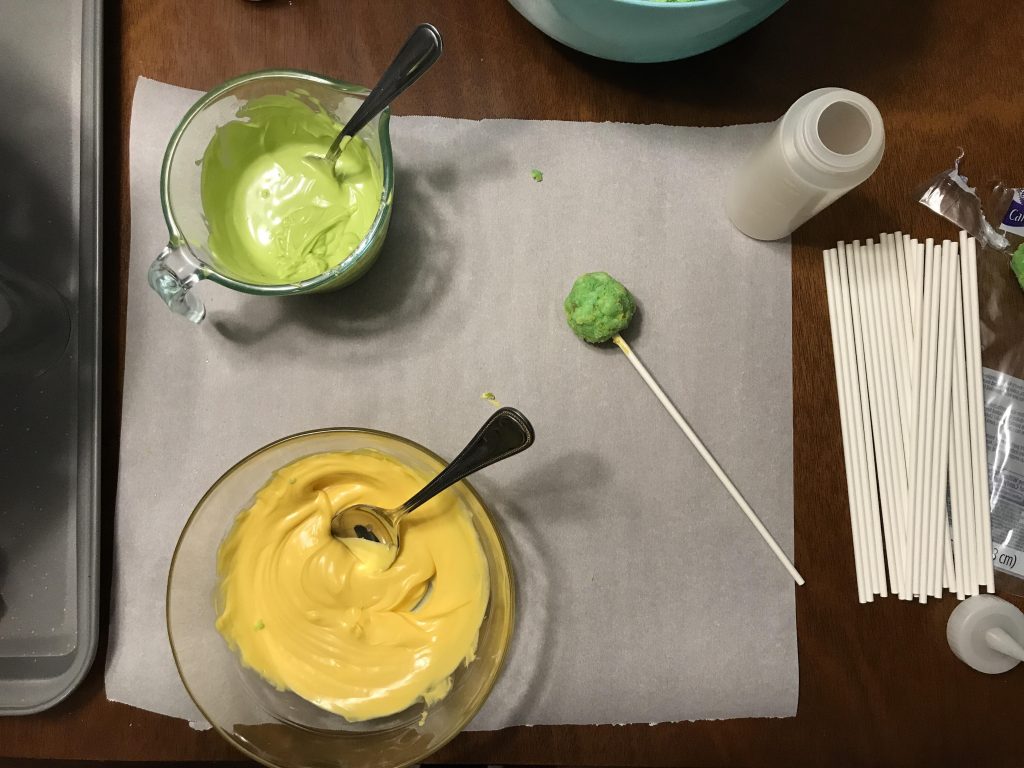 3. Dip bottom of one stick into melted chocolate.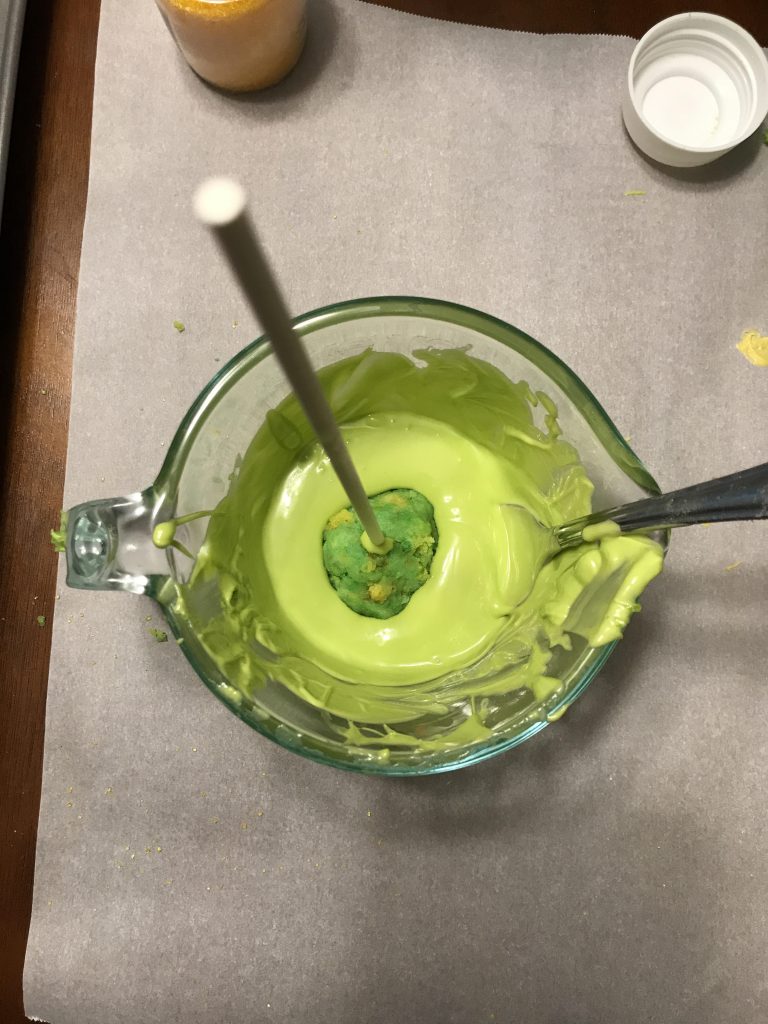 4. Dip cake pop into melted chocolate and rotate until desired thickness.
5. Hang up to dry.
6. Decorate with sprinkles or swirls of chocolate. ENJOY!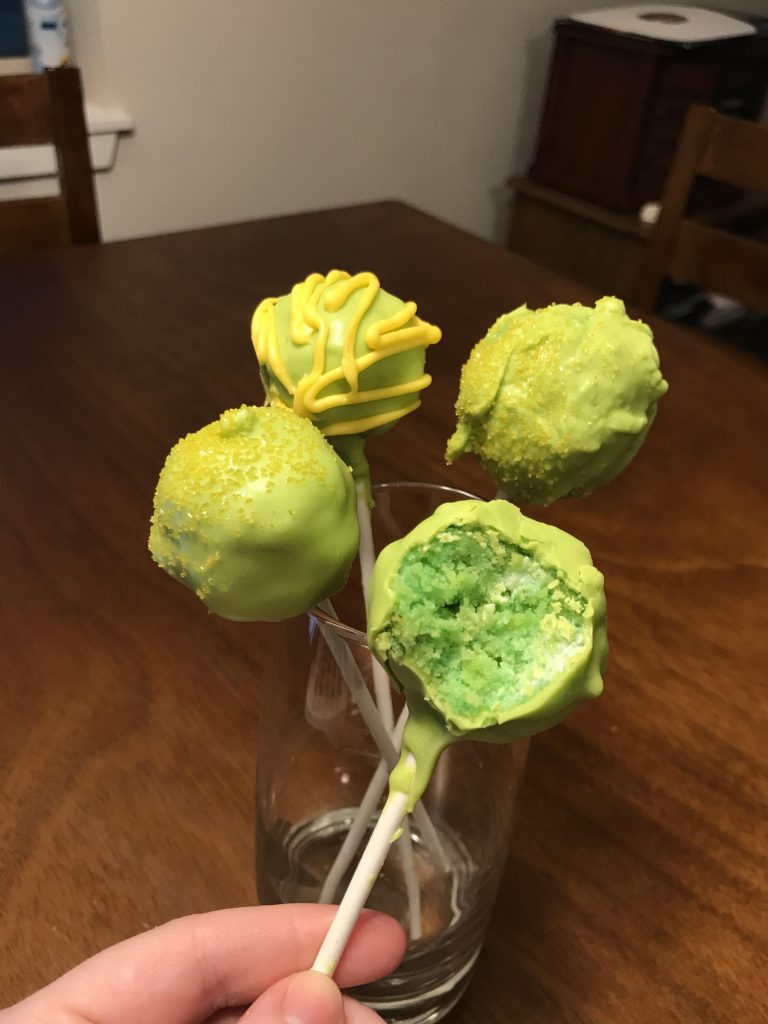 Thanks for snacking with me! I'd LOVE to see what other geeky treats and recipes you have cooked up! Use #lootrecipes to share your Portal Pops!