Today, we're celebrating the release of the opening theme for the Netflix adaptation of Cowboy Bebop! To get into the spirit I cracked open my anime food cookbook and made Jet's specialty, Bell Peppers and Beef! This is a simple yet delicious recipe that anyone can make. I doubled the beef the original recipe called for, because I felt bad that Spike doesn't get any beef in his in Episode 1 of the anime.

heh, it's Cowboy Bebop
Ingredients:
1/2 pound beefsteak cut into 1/4-inch-by-2-inch strips, 1/8 inch or less thick (I doubled the beef)
4 tsp. sake
2 tsp. soy sauce
2 tsp. cornstarch
1 tsp. oyster sauce
1/2 tsp. sugar
1/2 tsp. finely grated garlic (I substituted minced)
1/2 tsp. finely grated ginger (I substituted ground ginger)
1 tsp. sesame oil
3/4 cup green bell pepper, core and seeds discarded, cut into strips
3/4 cup boiled bamboo, drained and cut into 1/4 inch wide strips (I used canned bamboo)

Step 1: Sauce up that meat(and make more sauce)!
In a bowl, combine the meat strips with 2 tsp. sake, 1tsp. soy sauce, and 1 tsp. cornstarch and toss it around to get a nice even mixture. In another bowl, stir together the remaining sake, soy sauce, and cornstarch with the oyster sauce, sugar, garlic, and ginger and set aside as well. (I didn't get a picture of this part because it just looked like a glob of meat with sauce next to it)
Step 2: Add Heat!
Heat the sesame oil in a large pan over medium heat and sauté the bell peppers and bamboo until the peppers are just tender, should take around 2 minutes.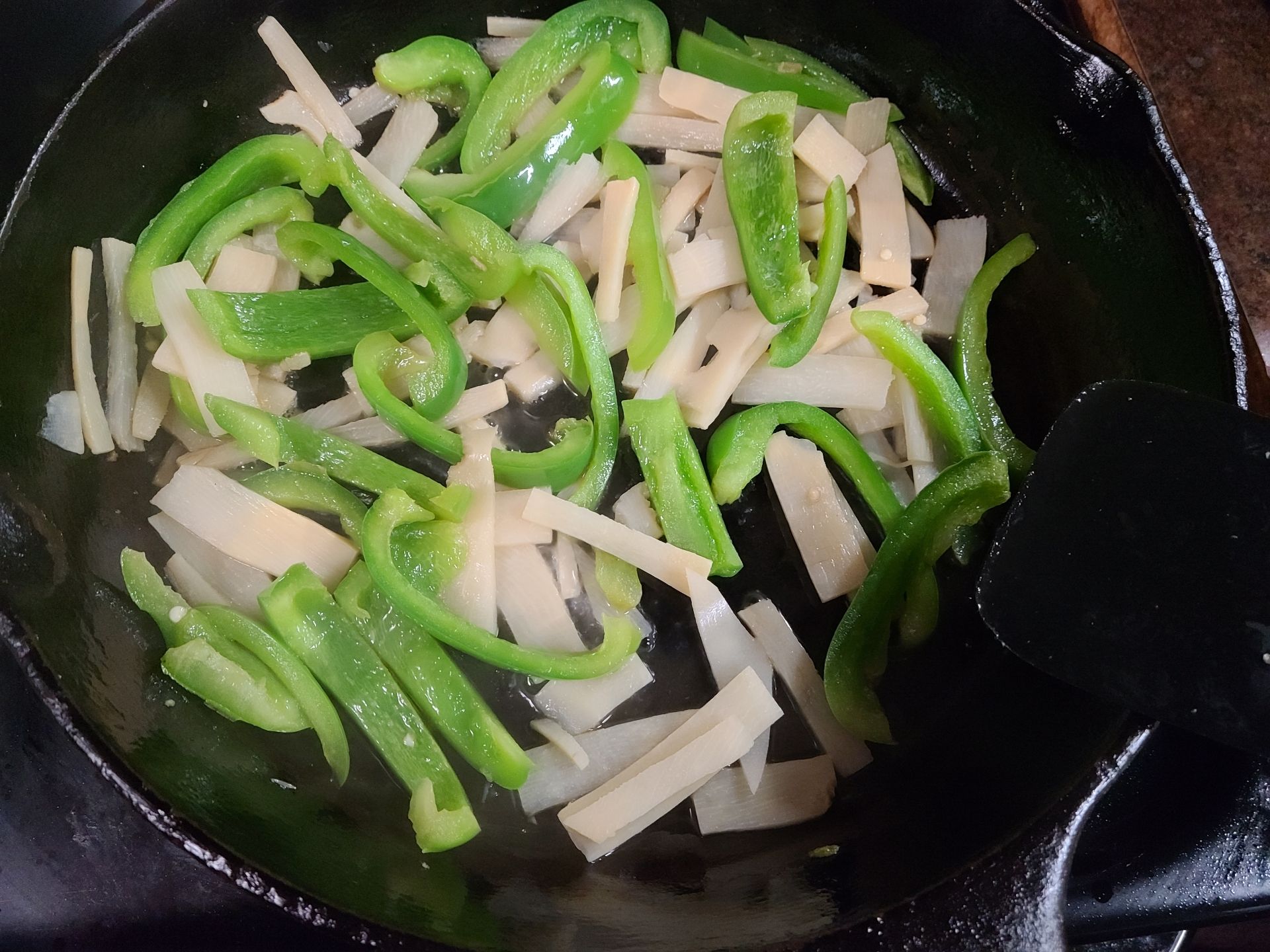 Step 3: Add Your Other Stuff!
Stir in the meat and cook until it's no longer red. This step should take around 5 to 7 minutes.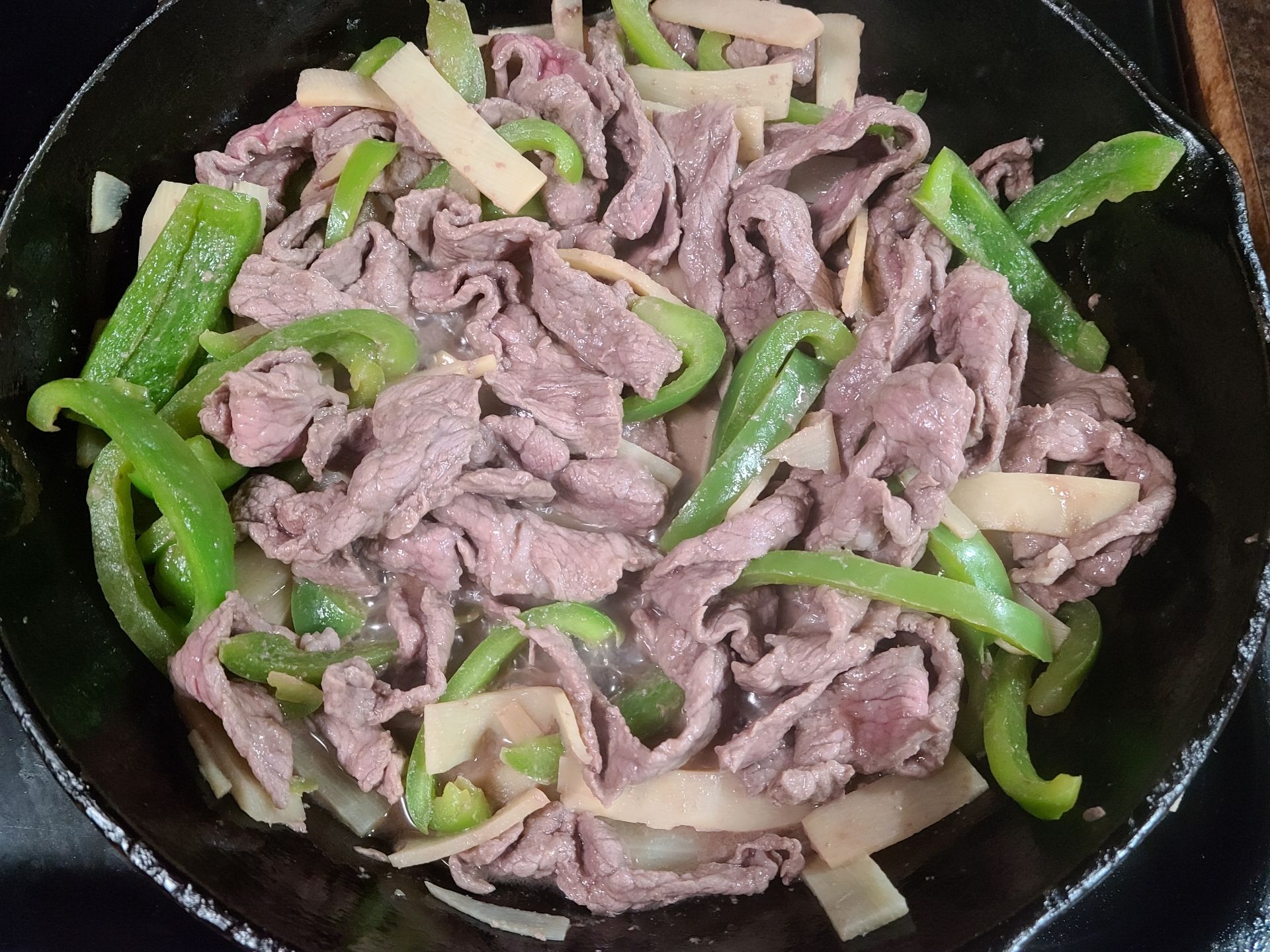 Now pour in the sauce and fold everything together to coat and cook through.
Step 4: Plate and Enjoy!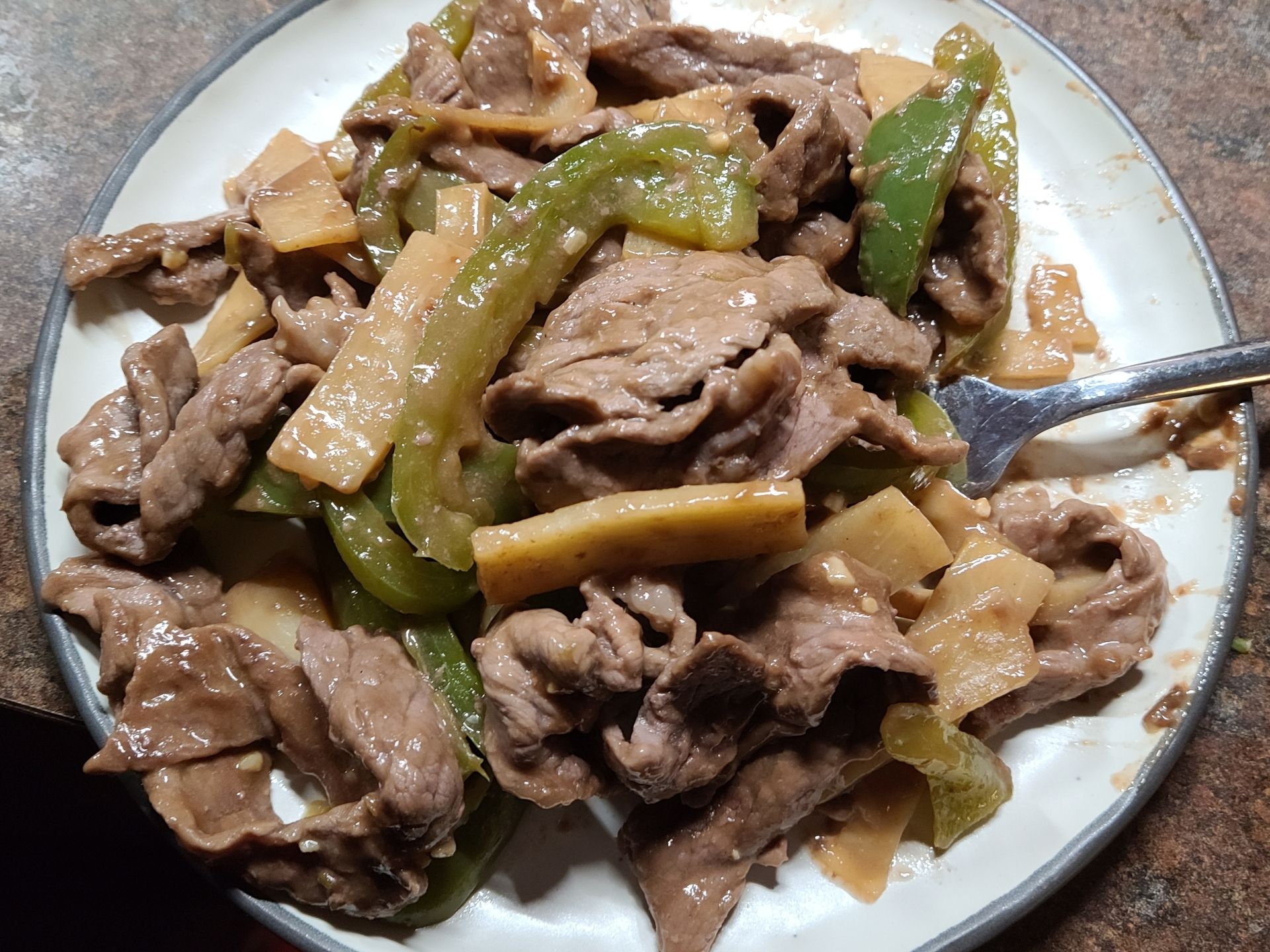 There you have it. Jet's special Bell Peppers and Beef. For as simple and quick this recipe was, this will be in my arsenal moving forward. May tweak the sauce and try new things. May serve it over some rice next time, who knows? All I know is that I'm STOKED for the live action Cowboy Bebop!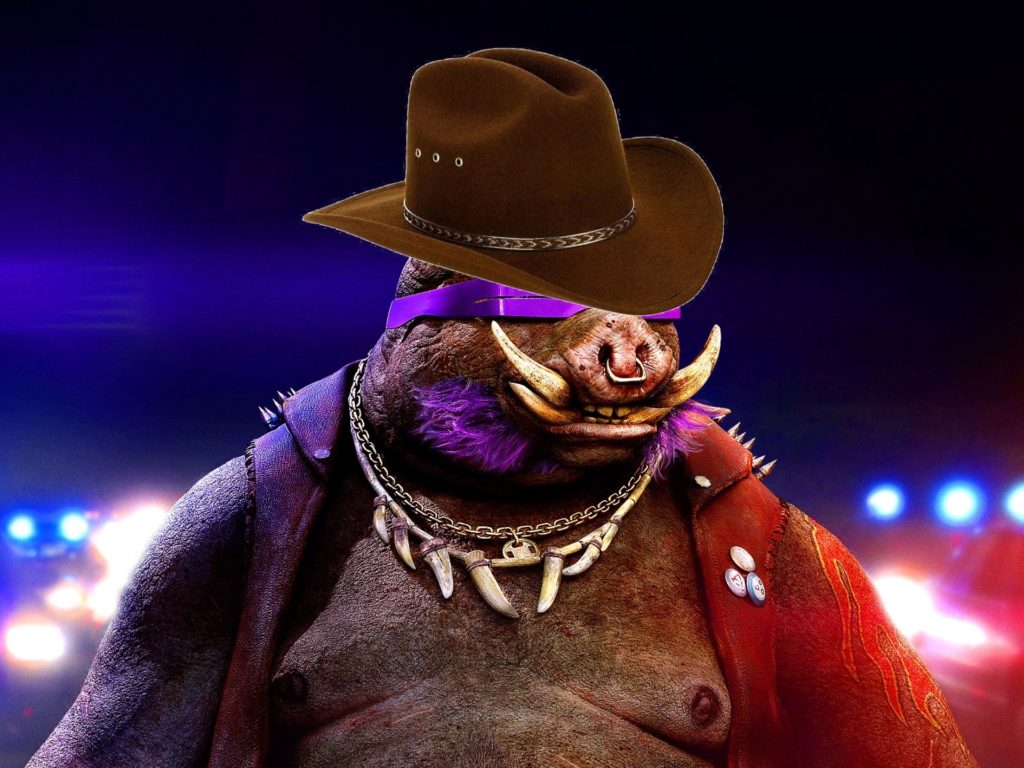 Live Action Cowboy Bebop… heh