This month, Loot Crate and Loot Wear are honoring some fan favorite "Role Models"—characters of questionable character we can't help but love—with exclusive loot! To celebrate the occasion, we've concocted some custom mocktails inspired by these imperfect anti-heroes! 
Summer is almost here, and what better way to kick back and relax than with a delicious, icy cold beverage in hand? From Deadpool to the Dude, join us as we raise a glass to our favorite "Role Models"!
Quick note before you begin: A shot (1.5 oz) is equal to about 3 tablespoons. You don't have to be exact with any of these recipes, just have fun, and as always, adjust to taste or swap out ingredients as you see fit!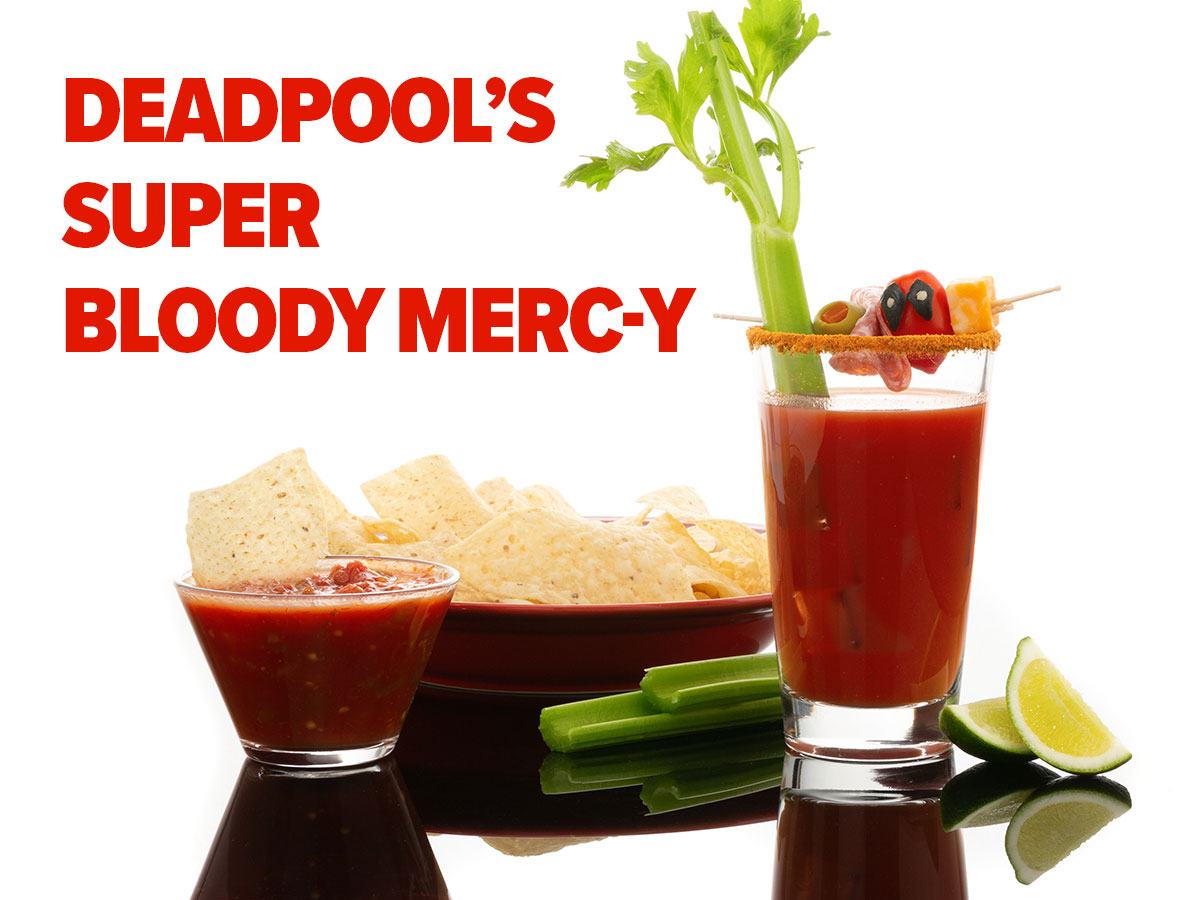 Deadpool's Super Bloody Merc-y
Deadpool is no stranger to blood loss (both that of his own and his enemies), which is why we're dedicating this classic tomato-based beverage to the Merc with a Mouth.
5 shots of tomato juice

1 tbsp lemon juice

1 dash of Worcestershire sauce

1 pinch of salt and pepper

Hot sauce and horseradish to taste
Serve over ice and pop in a celery stalk because… well, we're honestly not sure why, but do it anyway. Feeling extra Deadpooly? Try rimming the glass in taco seasoning. Olé!
For bonus points, make a Deadpool garnish: CAREFULLY cut out Deadpool diamond eye shapes from a cherry tomato and black olive. Poke a hole in the olive shape with a toothpick, roll a tiny piece of white cheese into a ball and pop inside. Repeat for the other eye. Now press the completed eyes into the cherry tomato and skew on a toothpick. Olé again!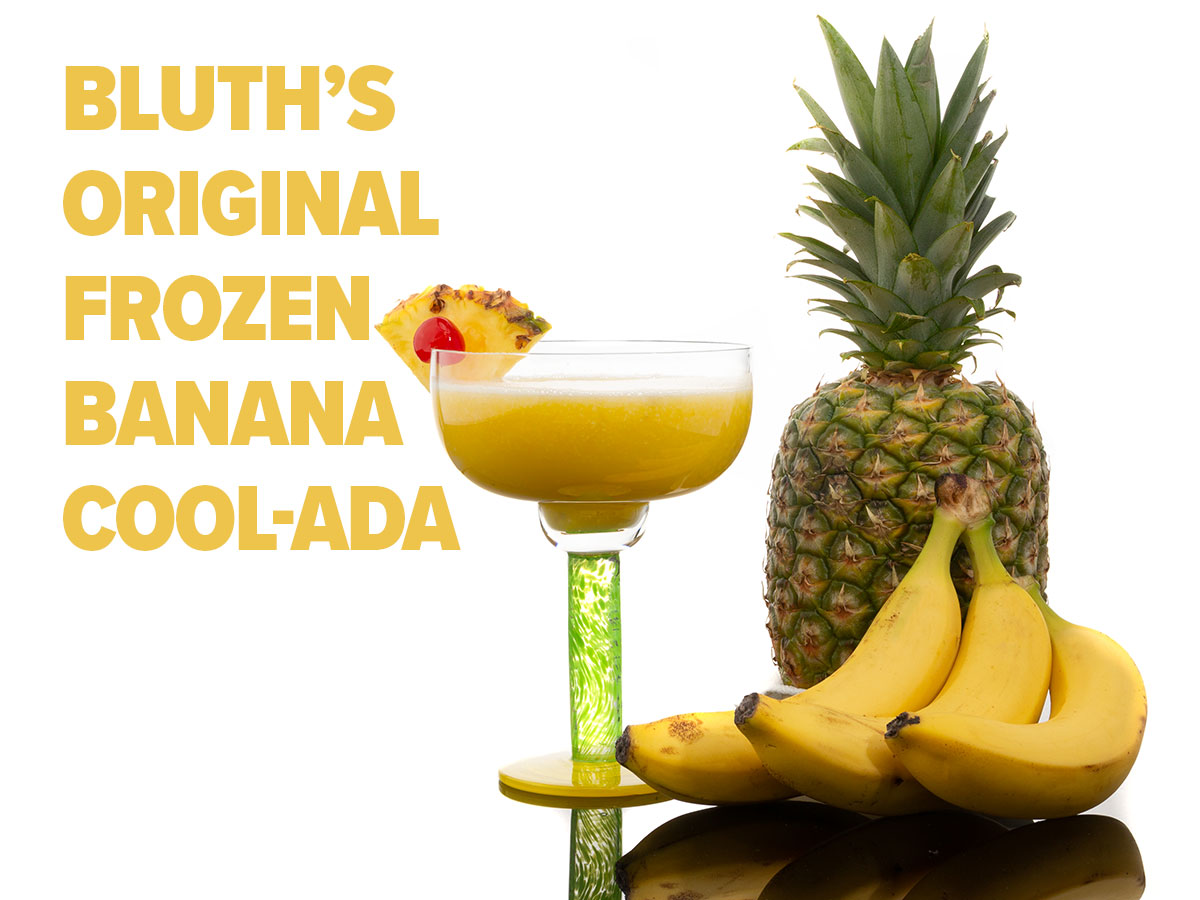 Bluth's Original Frozen Banana Cool-ada
"There's always money in the banana stand…" is a popular refrain on the show Arrested Development. Celebrate the Bluth family's boardwalk side hustle (and not-so-safe money hiding spot) with this a-peel-ing island beverage. 
1 banana

¾ cup pineapple juice

1 shot of coconut milk

1 cup crushed ice
Blend everything together in a blender, pour into a glass and enjoy! Or take it next level with whipped cream, pineapple, and a cherry on top.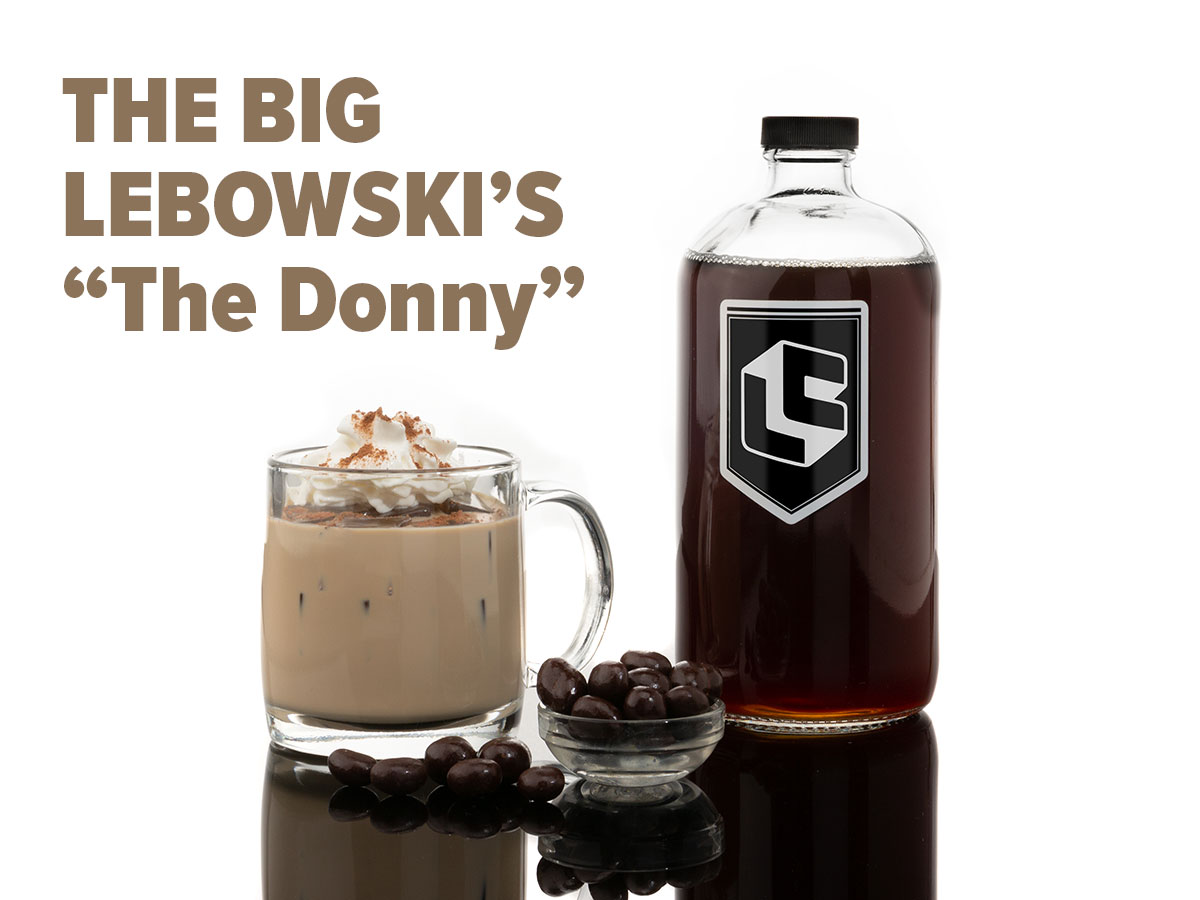 The Big Lebowski's "The Donny"
The Dude's love of a certain Kahlua-and-cream based cocktail is legendary. Swap out the Kahlua with coffee syrup for a non-alcoholic version of this beverage inspired by The Big Lebowski (and his friend who's often told to shut up).
3 shots of coffee syrup or concentrate

2 shots of cream or half-and-half

½ shot of simple syrup
Pour over ice and mix. Now hit the lanes!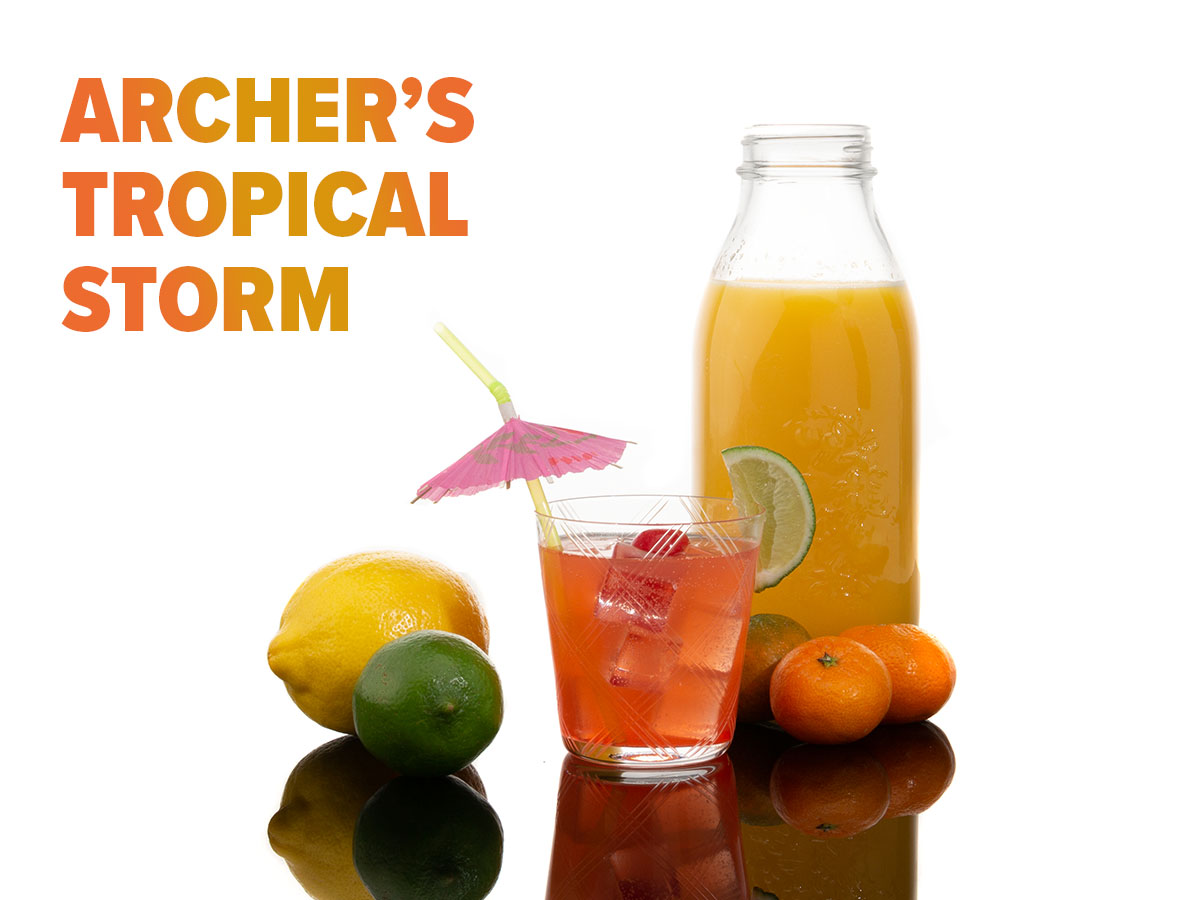 Archer's Tropical Storm
Get into the Danger Zone of deliciousness with this sans-alcohol version of the Big Easy's signature fruity drink, inspired by Archer's trip to the Louisiana bayou in the episode "Pipeline Fever."
4 shots of club soda

4 tbsp passion fruit juice

2 tbsp lime juice

2 tbsp orange juice

1 tbsp simple syrup

1 tbsp grenadine
Mix it all up in a shaker, pour over ice and enjoy. Just the tip: Garnish with an orange wheel, lime wedge, cherry or little tiki umbrella to show everyone how awesome and fun-loving you are!
---
---
Got any geeky mocktail recipes of your own? Use #lootrecipes to share your delicious drinks with us!