Hey, Looters! Are you into kitbashing and creating your own models and other cool, geeky paraphernalia? Then our friends at Masterpiece VR have a contest – we're sponsoring it! – that you might be interested in.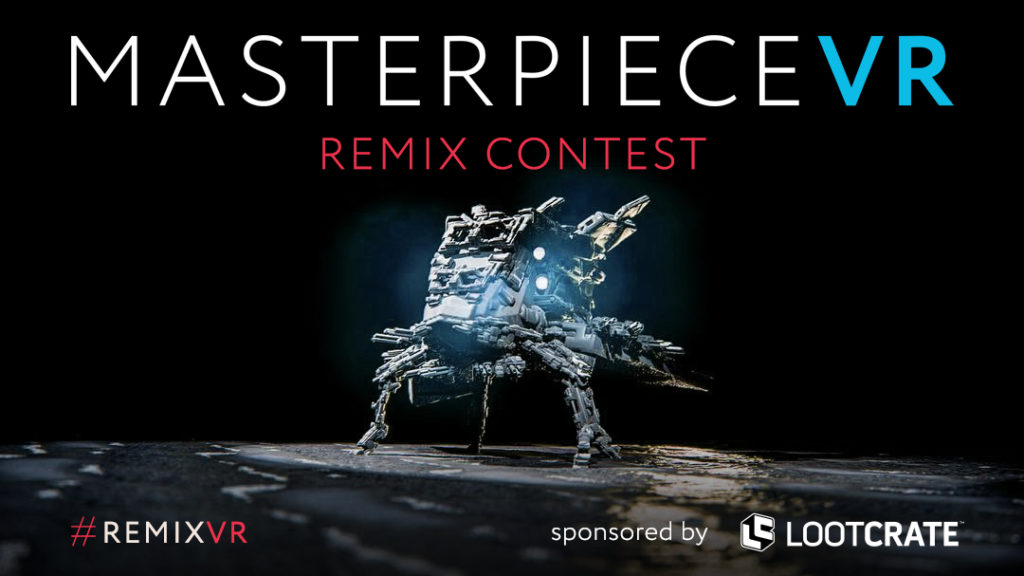 You can enter to win a FREE year of Loot Crates in MasterpieceVR's Remix Contest! Our own chief executive office, Matt Arevalo, will be judging the winners, along with MasterpieceVR Marketing Director and Officer Barry Patterson and Brendan A. de Montigny.
MasterpieceVR is is a collaborative sculpting and painting tool that allows users to easily create 3D content in virtual reality – the fastest and easiest way to create 3D content. For artists, designers, modelers or professionals working in creative industries, such as gaming, animation, or VFX will experience a impact on creative output and a condensed workflow. You can export and import from and to other programs too!
The REMIX Contest is all about that DIY mindset. With MasterpieceVR's REMIX update you can kitbash and create anything you love.
"We are excited to partner with Loot Crate to provide the Winner with a one year subscription," said Brendan de Montigny of MasterpieceVR, "We are a great fit as both of us provide creativity, an element of surprise and a unique experience to our audiences."
If you are a MasterpieceVR user and want to join in the contest, or just want to learn more about this amazing software, visit the contest page website! Instructions for how to enter are there; the contest closes January 11th! Good luck!
---
---