I think it's safe to say that most folks finished Season One of Westworld with a similar look as I had on my face.  Few television shows have been able to blow me away with such impressive effectiveness as the HBO smash hit, and I know my mind was racing with the possibilities of future seasons as I watched the final credits roll.
Now, I don't want to go into too much detail about how Season One went down because this is going to be as spoiler-free as possible, so what I'll say is there are definitely some strong theories about where this show could potentially go in the future.  And one thing that seems to continue to come up is historical periods, eras, locations, etc, that could receive what I like to call:  "The Westworld Treatment".  This, of course, means what periods of time or points in history would I like to see recreated in the same science fiction amusement-park-of-the-future sort of way.  So I decided to break down my top picks, in no particular order, for historical eras that I'd love to see featured in Westworld.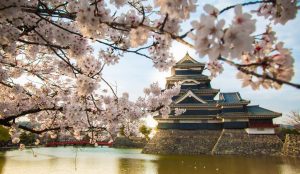 Feudal Japan – Now, this is one of the major fan theories that you'll see on the internet, based on that finale:  Samurai Westworld (I guess it would be called Samuraiworld?).  A lot of people think this would be awesome, and I wholeheartedly agree.  There is so much to dig into in this time period, too, as Feudal Japan spans over several centuries and includes a great deal of political strife, civil war, intrigue, Western civilization attempting to overtake Japanese tradition, and so much more.  Shut up and take my money, HBO!
When the Pharaohs ruled Egypt – This is another period of time that encompasses a ton of huge moments in history, and you could really pick any one of several options for a show like Westworld to feature in a season.  Want an entire season around the beginning of the first dynasty of Egypt, several thousands of years ago?  How about the 18th and 19th dynasties, featuring many of the most well-known Pharaohs:  Tutankhamun, Seti, Ramessess I and II, etc.  Now, if you read one of my recent pieces on Assassin's Creed Origins, you may know that I am partial towards Egyptian locales (one of my favorite movies is Death on the Nile), so maybe not everyone would be as hyped for a Westworld-esque version of Egypt, but this isn't their Daily Crate article, is it?!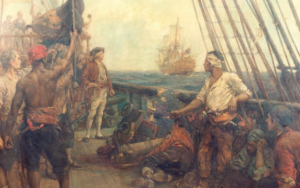 The Golden Age of Piracy – I love me a good pirate movie/show.  Heck, I even found the not-so-stellar Pirates of the Caribbean sequels to be a fun time at the movies.  I think the pirate genre is drastically underappreciated in TV and Film (Bangarang, Rufio!), but think that the high seas could be an awesome location for the good ole Westworld treatment!  I mean, wouldn't you want to immerse yourself in a world surrounded by buccaneers and swashbucklers if you could?  Granted, much of the TV shows or movies about pirates don't always represent the whole story when it comes to pirates – like, most pirates were pretty shady cats, with all the pillaging and what not, and I imagine it was hard not to be super smelly as a pirate, right?  So I'd imagine a Westworld version of the Golden Age of Piracy might showcase much of those darker and grittier sides of piracy, which could be interesting (but also smelly).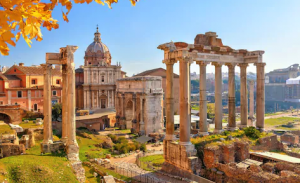 The Rise and/or the Fall of the Roman Empire – Now there is literally a thousand years of history you can pull from if you were planning on featuring a Westworld version of the Roman Empire, and so much of it would probably be super, duper interesting and cool to see.  I mean, you've got of your big nasties like Caligula, Commodus and Nero, but you've also got some of the badasses like Julius Caesar, Octavian aka Augustus, Antony and Cleopatra, and more.  There really is just so much you can look at for inspiration behind a television show or movie from the Roman Republic/Roman Empire, and while much of it has already been seen in previous shows or films (including the original Westworld film), I imagine an HBO Westworld version might just be different enough to be awesome.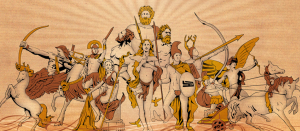 Greek and Roman Mythology? – This a bit of a stretch, and one that isn't as grounded in reality (but is Westworld really reality?!) but who wouldn't want to see a Westworld-esque world of Greek and Roman gods and goddesses?  Oh, is it just me… Well fine then!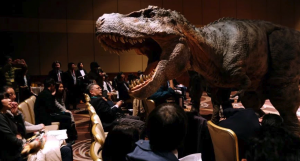 DINOSAURS! – Wait… You're saying that this has already basically happened with the various Jurassic Park movies?  Well, I guess I am officially out of cool things in history to give the Westworld treatment to, but don't lie to yourself and think that an HBO series around talking dinosaurs wouldn't be dope as heck…
---
---
What did you think of my choices for historical periods that should get a season of Westworld action?  Any points in time that you think could be just as cool, or even cooler, than mine?  Let us know on our various social media channels what you'd like to see!  And don't miss out on our rad Westworld items featured in this month's DISCOVER Loot Crate and Loot Crate DX!