The fall season is upon us, which means it's almost time for the biggest pop culture con on the East Coast! Here's what Loot Crate is up to at New York Comic-Con 2017!
We're incredibly excited to return to New York City for NYCC this year, and you can find us in Javits Center once more with more cool exclusives and events! Loot Crate will be celebrating our favorite films, shows, geek culture and more right alongside you, and if you can't join us on the show floor we'll be sharing daily updates on social media, too!…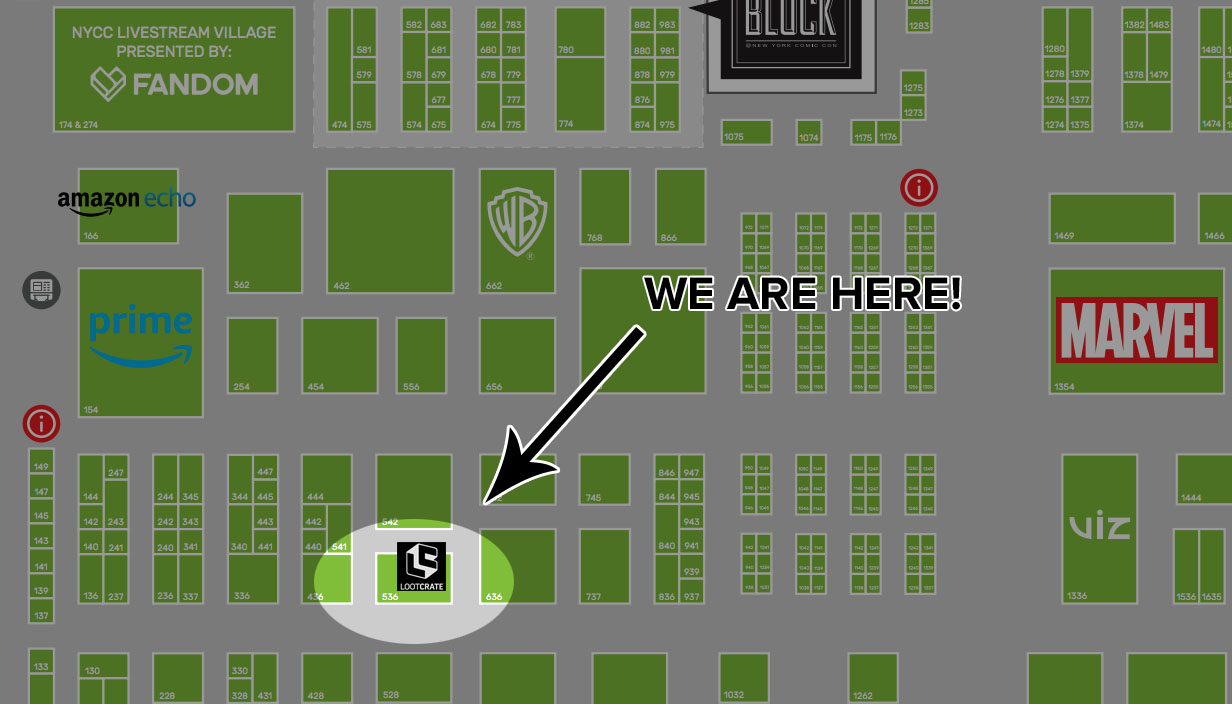 This year you can find us on the Javits Center Exhibit Hall floor in the very same spot where we were last year, at Booth #536! (Click here to see the full map of exhibitors, courtesy of NYCC'S website).
CONVENTION EXCLUSIVES!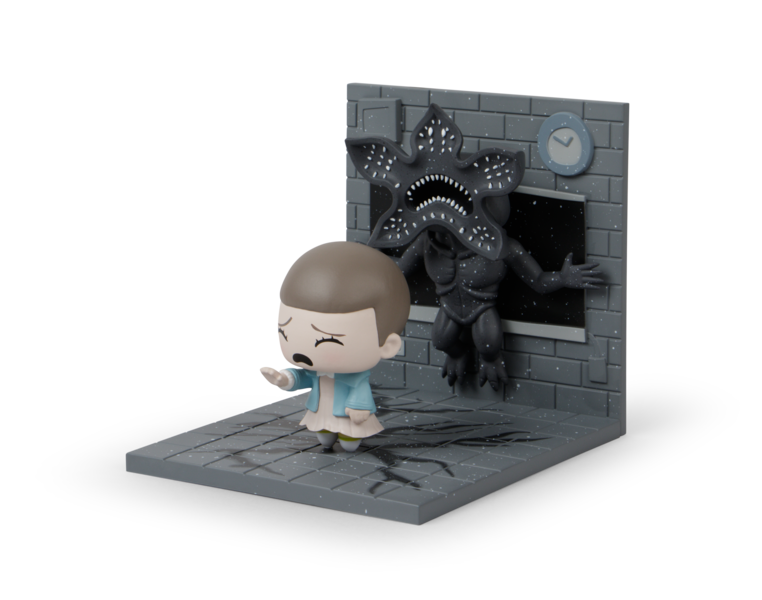 Stranger Things Eleven Vs. Demogorgon SuperEmoScenes Figure – NYCC "Upside Down" Variant
Designed by Loot Crate, based on art by J. Salvador, this is an officially licensed Stranger Things collectible. This figure is an exclusive Upside Down variant depicting the fateful encounter between Eleven and the Demogorgon in the season one finale, and is the part of Loot Crate's new Artist Series figure line. Available in limited quantities each day, with numbered packaging; limit 1 per person per day. $30.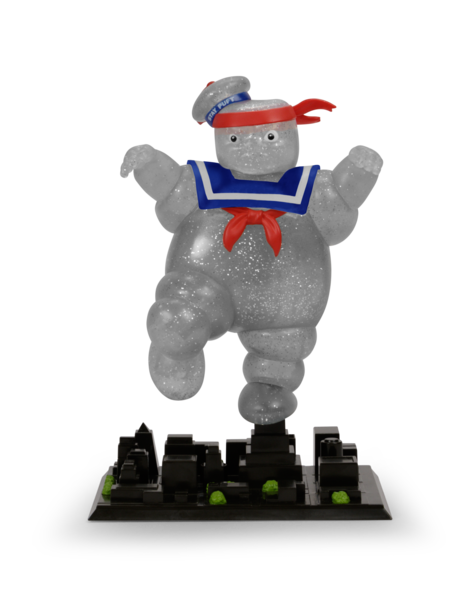 Ghostbusters "Karate Puft" Figure – NYCC Glitter Variant
Designed by Loot Crate, licensed by Sony Pictures Entertainment. This figure is an exclusive variant depicting The Stay Puft Marshmallow Man (aka Gozer) training for another fight with the Ghostbusters after their first, climactic, stream-crossing battle in the 1984 film. He's getting some helpful lessons from a movie that came out just a couple weeks after Ghostbusters: The Karate Kid! Available in limited quantities each day, with numbered packaging; limit 1 per person per day. $30.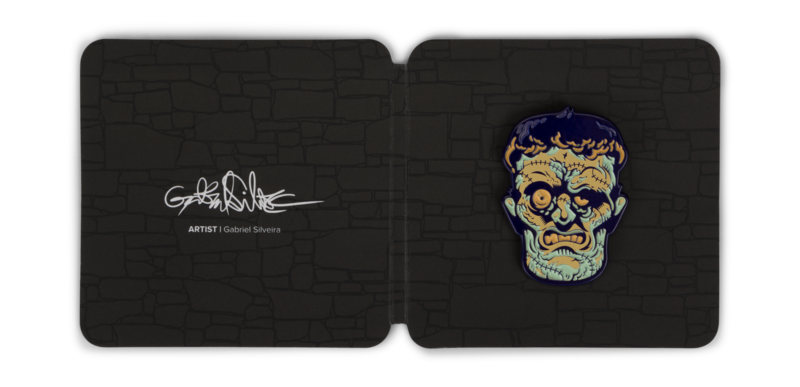 Exclusive Artist Series Loot Crate NYCC Commemorative Pin
Art by Gabriel Silveira, made by Loot Crate. This high quality enamel pin featuring the classic movie monster was made exclusively for New York Comic-Con 2017 with art by Gabriel Silveira. You can see more of his work on the upcoming pins in October's Loot Crate and Loot Crate DX! Available in limited quantities each day; no purchase limit. $15.
MASTERCARD GIFT WITH PURCHASE!

Use a MasterCard to make your purchase at the Loot Crate booth, and you get to choose 1 of 4 exclusive SuperEmoFriends Ghostbusters tees designed by J. Salvador! (Venkman, Stantz, Spengler OR Zeddmore)
SIGNINGS @ LOOT CRATE'S BOOTH, #536!
Thursday 10/5, 3:30 – 4:30pm
Geek Rock Block Meet & Greet with Nerf Herder, Jonathan Coulton & Paul & Storm
Come by and meet Nerf Herder, aka the excellent band who brought you the Buffy the Vampire Slayer theme, as well as geek rock legends JoCo, Paul & Storm! Bring your CDs and more to get signed, and you can also enter into 2 drawings to win tickets to Nerf Herder's 10/5 show, or JoCo, Paul & Storm's 10/6 show during the con!
Friday, 10/6, 3:00-4:00pm
Aaron Mahnke, Lore
The hit monsters and myths podcast Lore is poised to become a streaming series, but before that its creator Aaron Mahnke is releasing a beautifully illustrated guide to Lore on October 10th! Stop by our booth on Friday during the show, meet Aaron and get an exclusive signed limited edition print of the The World of Lore: Monstrous Creatures cover art.
Saturday 10/7, 3:00-4:00pm
J. Salvador, "SuperEmoFriends"
Fan art collectors know J. Salvador best as the artist behind the kawaii character series "SuperEmoFriends," but we're thrilled to have J. as the artist on this month's Loot Crate Artist Series Stranger Things loot, including our NYCC Variant! Come meet J. and get your figures and artwork signed.

Sunday 10/8, 3:00-4:00pm
Doug Jones, The Shape of Water
He needs no introduction though you almost never see his face on screen!: Doug Jones has inhabited so many of your creature faves, from Hellboy's Abe Sapien through Star Trek: Discovery's Lt. Saru. He'll be starring this December in Guillermo Del Toro's acclaimed new feature The Shape of Water, so come by and meet Doug on Sunday.
UPDATES FROM THE SHOW!
Our community team will again be live-tweeting from the booth, show floor and various other activations and events all weekend long, so be sure to follow Loot Crate on Twitter @lootcrate for the most recent updates, whether you're with us at Javits or following along at home!  We'll also be periodically adding to Instagram Stories, so follow us on Instagram @lootcrate as well.
Click Here to add us to Favorites in the NYCC App!
Visiting us at the booth, to buy exclusives, attend signings, or just say hello? We want to see YOUR photos, so be sure to use the hashtag

#LootNYCC

every time you post about Loot Crate at the show!
We'll see you soon, Big Apple! 🍎
---
---