Hello My Hero fans! Welcome to the quiz that will decide which class A1 student you are!After taking this quiz you will learn a lot about yourself and I hope you get the character that you want. If not, that's not my problem. Thanks for playing and PLUS ULTRA!!!
If you could choose your quirk, which one would you choose?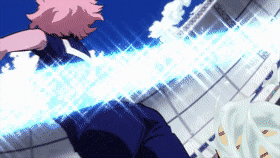 Who did you get? Well as long as you didn't get Mineta you should be okay, and if you did get Mineta then maybe it is time to start rethinking things. JK love yourself! Sticky balls and all. Anyways, as always thanks so much for playing and be sure to click on. my face below for more anime related content! PLUS ULTRA!!!
Let us know you you got on TWITTER!