IF YOU HAVE ANY PREVIOUS KNOWLEDGE OF BAKING BEFORE READING THIS BLOG PLEASE LEAVE NOW FOR I FEAR YOU MAY BULLY ME.
Now that thats out of the way. Welcome back to my blog everyone! If you have been following my blog for a while you know that occasionally I attempt to bake something and more than half the time I fail miserably.  BUT that's okay because I am learning, and in the process you guys get a good laugh. Win-Win. This week I am going to try making the Chocolate Covered Checkerboard Cake as seen in Food Wars! This cake is a perfect recipe for the upcoming holiday season and I am super excited to screw it up! So let's get to it!
Also, let me just say for context, I followed a recipe straight off of YouTube for this and it was THE DUMBEST, MOST CONFUSING THING EVER. So I copied and pasted it in here for you guys:) So FYI the bold text underneath in the instructions are my comments.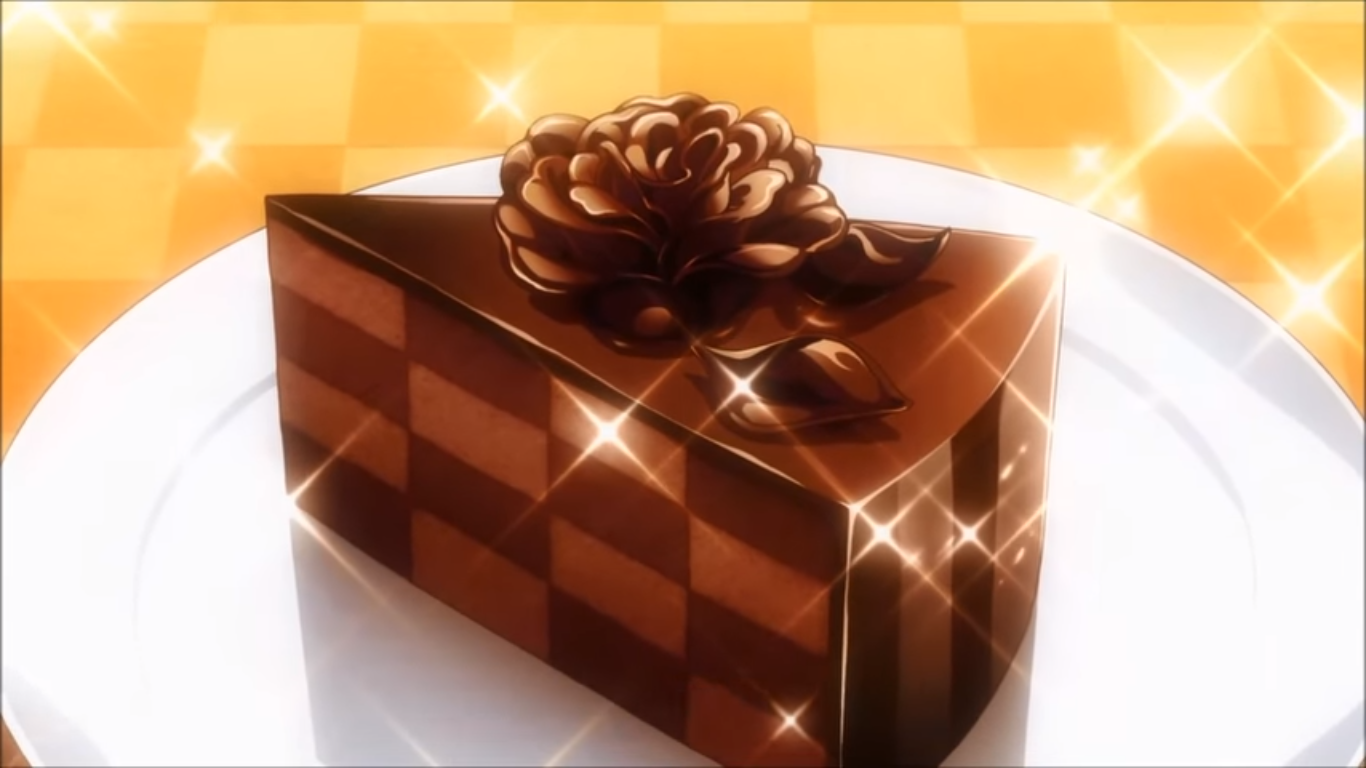 Ingredients: Double Chocolate Olive Oil Cake:
3 cups. olive oil, more for greasing the pan              For the olive oil chocolate ganache:
8 squares of baking dark chocolate                            – 6 squares of dark chocolate, coarsely chopped
4 tablespoon vanilla extract                                         – 3 ounces (0.375 cups) of olive oil
5 ⅓ cups all-purpose flour
2 teaspoon baking soda
4 teaspoon sea salt
4 cup granulated sugar 12 large eggs (wtf?)
Hope that you won't f*** it up.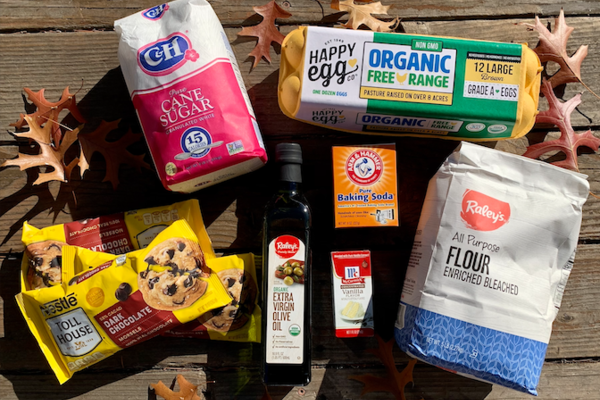 Instructions:
1. Preheat the oven to 325°F. Grease a checkerboard baking pan with a little olive oil. (At this point, I'm exhausted)
2. Melt the chocolate into two bowls separated by type. Split the vanilla (one tablespoon for each bowl). Whisk in the vanilla, then set aside to cool slightly. In a separate large bowl, combine the flour, baking soda, and salt.
3. In the bowl of a stand mixer fitted with the paddle attachment,(idk what that means)beat together the sugar, olive oil, and eggs until you have a light, fluffy cream, about 3 minutes.
4. Slowly incorporate the flour mixture until it is evenly incorporated, stopping the mixer and scraping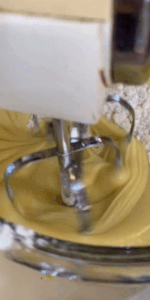 down the bowl as necessary. After well combined into a batter, split the batter into two bowls. Fold in dark chocolate into one, and the milk chocolate into the other. You should have two different shades of chocolate. (It was at this point in the instructions I realized you need milk chocolate too. So ya, they did a pretty shitty job at mentioning that in the ingredient list)
5. Place Batter Dividing Ring into one prepared pan. Place Batter Dividing Ring in the first prepared 9 x 11/2 in. pan. Pour darker colored batter in outer and center sections and lighter colored batter in the middle section. Fill sections halfway. (for convenient filling, place batter in disposable decorating bag) Remove ring from pan by carefully lifting straight up on handles. Rinse and completely dry ring. (I didn't have a divider ring, so I winged it)
6. Place ring in 2nd prepared pan and repeat steps 1 and 2. These will be the top and bottom layers of your checkerboard cake.
7. For the 3rd pan, pour the lighter color batter in the outer and center sections, and the darker colored batter in the middle section, filling them halfway. This is the middle of your checkerboard. Remove ring and bake for 30-35 minutes or until toothpick inserted in center comes out clean. Cool in pan 10 minutes. Remove from pan and cool completely.
8. While cakes are baking, make the olive oil chocolate ganache by melting your baking chocolate into double boiler (glass bowl on top of a pot of boiling water) Once melted, remove from heat and let sit for 5 minutes. Pour in the olive oil and stir. Let sit to room temp to come to desired consistency. (does anyone even own a double boiler? microwave does the same thing)
9. Stack cakes accordingly on a wire rack set a top a baking sheet. Pour ganache over the cakes and let set before transferring the cakes to your dish or cake stand of choice.
10. To create your chocolate flower, wrap a carton of cold eggs with cling wrap. Melt your dark chocolate candy melts in a small bowl. Dip each wrapped egg half way into the candy melts. Let cool chocolate side up in the egg carton. The coolness of the egg will set your petals pretty quickly, but cool in the fridge for 15 minutes. Once completely set, peel off your chocolate petals from your eggs. (they should come off easily) In a cupcake liner, make a dab of melted candy melts and start placing your petals all the way around and a flower will start to form. (screw the chocolate flower)
LET ME TELL YOU WHAT I DID DIFFERENTLY which is most of the recipe if we are being honest. I did follow the general direction of the recipe, including the ingredients which is why i totally missed the fact that I needed milk chocolate and not just dark. BUT whatever, we made it work because I am actually the queen of winging things if you guys hadn't noticed. Instead of wasting my time and money trying to find the fancy cake dividing things I decided I could just do it myself like I saw on the internet by manually cutting circles in the 4 cake layers. WTF was I thinking? First of all, my cake layers turned out so broken that there was absolutely no way I could do that without them falling apart. OH and I only did 3 layers because 4 was just too much. So the "checkerboard" cake turned more into a 3 layer, kinda cool if I might add, cake instead. I am pleased with it and it actually tasted pretty darn good so YEET.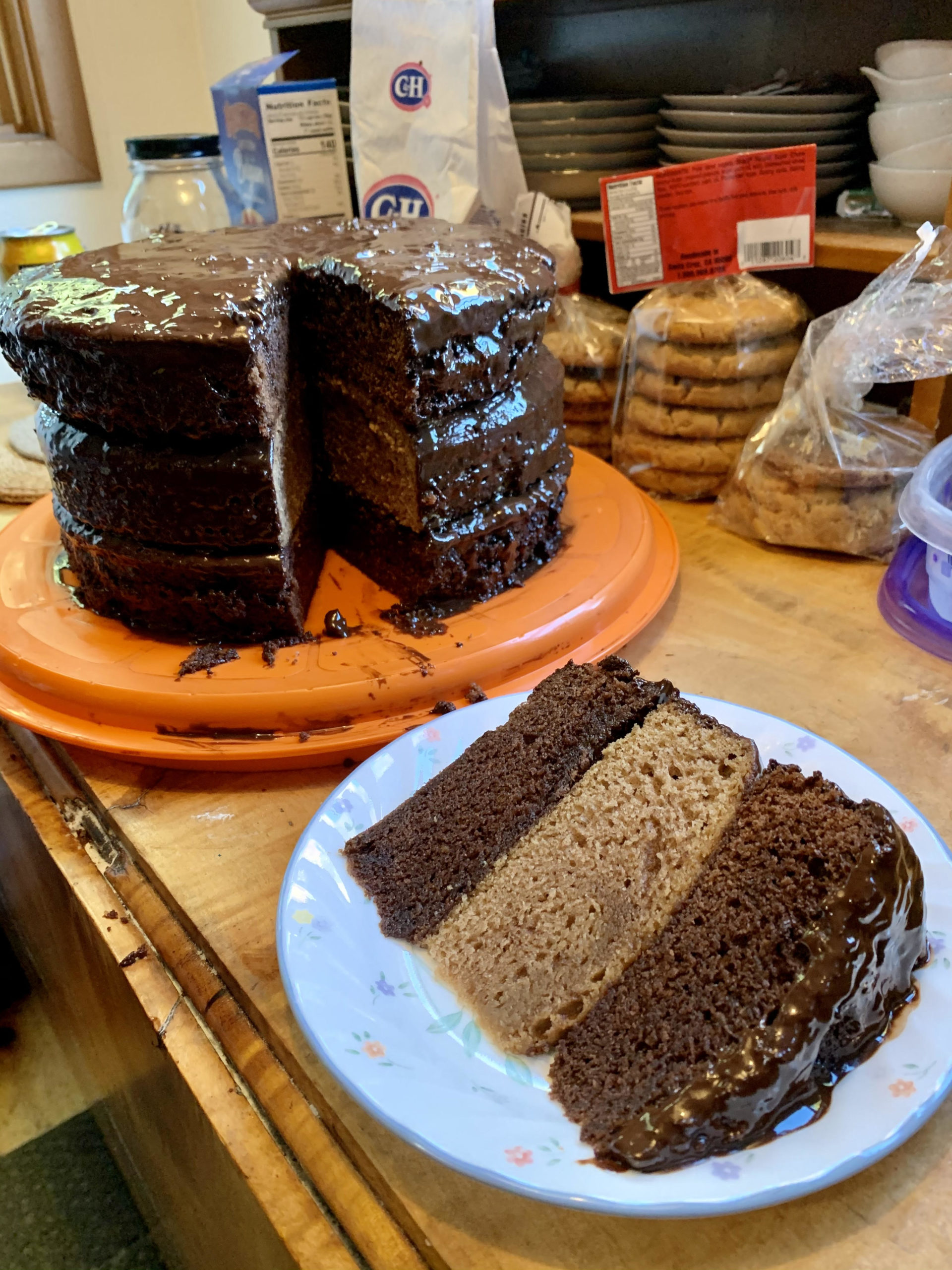 Go ahead and make this puppy and let me know how it goes for you. As always thanks so much for reading my blogs and be sure to return for more anime and recipe related blogs. I have a few more ridiculously bad recipes in the mix if you are interested in learning the art of burning things. Have a great Thanksgiving everyone!