Hello and welcome back to my blog Sanrio lovers! As you all know, my last attempt at a Sanrio recipe was absolutely horrendous and My Melody cupcakes looked more like iced poop emojis. ANYWAYS, this week I tackle Strawberry Shortbread cookies from our latest Sanrio "Sweet Treats" Crate!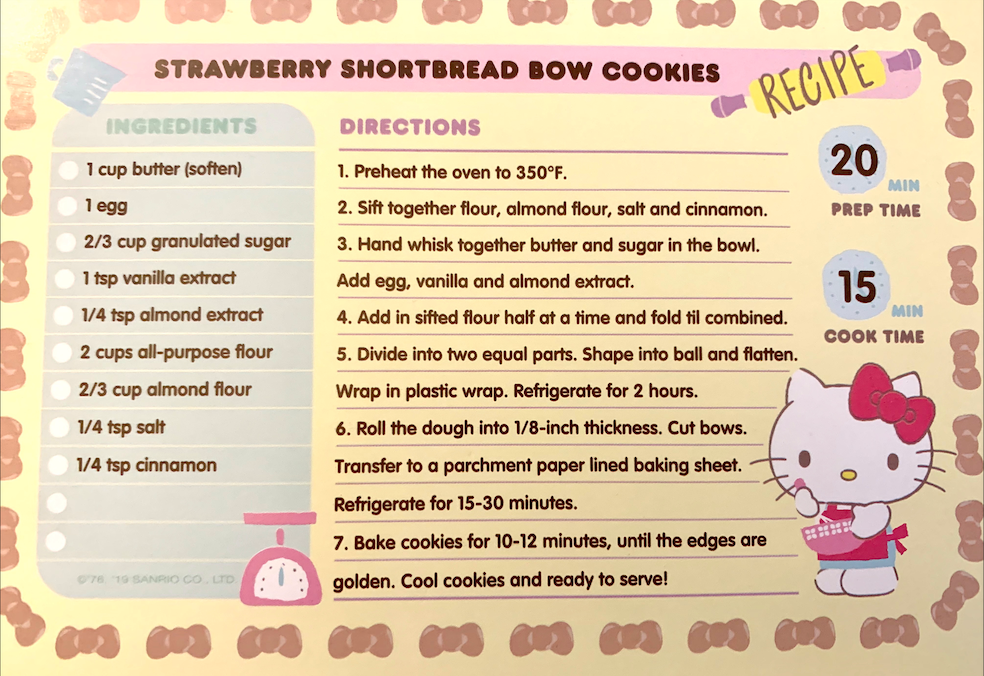 STEP 1: Obviously preheat the oven, this does not need step by step instructions unless you have never been in a kitchen before. In that case, you should just relax because this is not for you.
STEP 2: Alright so for Step #2 we are going to sift our flour, almond flour (didn't have none of that), salt and cinnamon all together in a bowl and stir it up real good.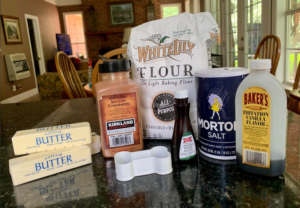 STEP 3: Hand Whisk the butter, sugar, egg, vanilla and almond extract. Hand Whisk? I think not. Most people have something that stirs stuff up for them nowadays and it's not me because I am broke but you best believe my grandma had one and my lazy butt used it!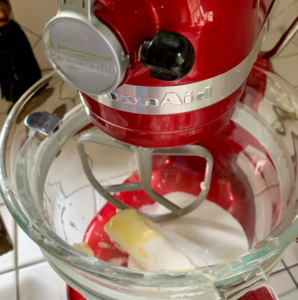 STEP 4: Add in the sifted flour half at a time and fold until combined.
STEP 5: Divide into two equal parts. Shape into ball and flatten. Wrap in plastic wrap and refrigerate for two hours. This is probably the most annoying part of the whole experience because I am extremely impatient and decided to put it in the freezer for one hour instead.
STEP 6: Roll the dough into 1/8 inch thickness. (or guess it) Cut bows. Now transfer to a parchment paper lined baking sheet and put them back in the fridge for another 10-15 minutes.
STEP 7: LAST STEP! Prepare to throw that sucker in the oven for 10-12 minutes! Until the edges are golden brown. Cool cookies and ready to serve!
AND that is it folks! Short but sweet and dang do they taste good (but nothing like strawberries). Top them off with your favorite icing or maybe even some fruit and chomp down!  As always, thanks so much for reading our blogs and be sure to click on my face down below to watch me attempt to recreate some more fan favorite recipes from Sanrio and anime! HAPPY BAKING!
Here is how mine turned out..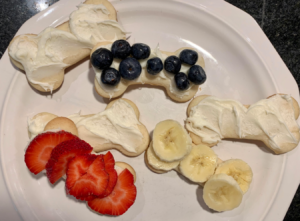 Ps. I know they don't exactly look like "bows" but the closest thing I had was a dog bone cookie cutter so we are just going to ignore that!
Did you follow this recipe or any of out others? Let us know how it went on TWITTER!