In three cities this month, your passport to the future arrives – and we were lucky enough to get a sneak peek at the event that will transport you to the world of Alita: Battle Angel!
"Passport to Iron City" is a full immersion experience in Los Angeles, New York, and Austin that opens this week for a 3-month run, giving Alita fans an event they can enjoy again and again, even after the film is released on February 14th!
Guests explore Iron City, which has been recreated down to the last detail by the film's production designers, where they interact with the City's gritty residents, earn credits by completing puzzles and challenges, experiment with custom technology built for the retro-future Alita aesthetic, and uncover hidden clues to determine their fate with The Factory. 
We were lucky enough to get a sneak peek at this event in Los Angeles, and here's some of what we uncovered!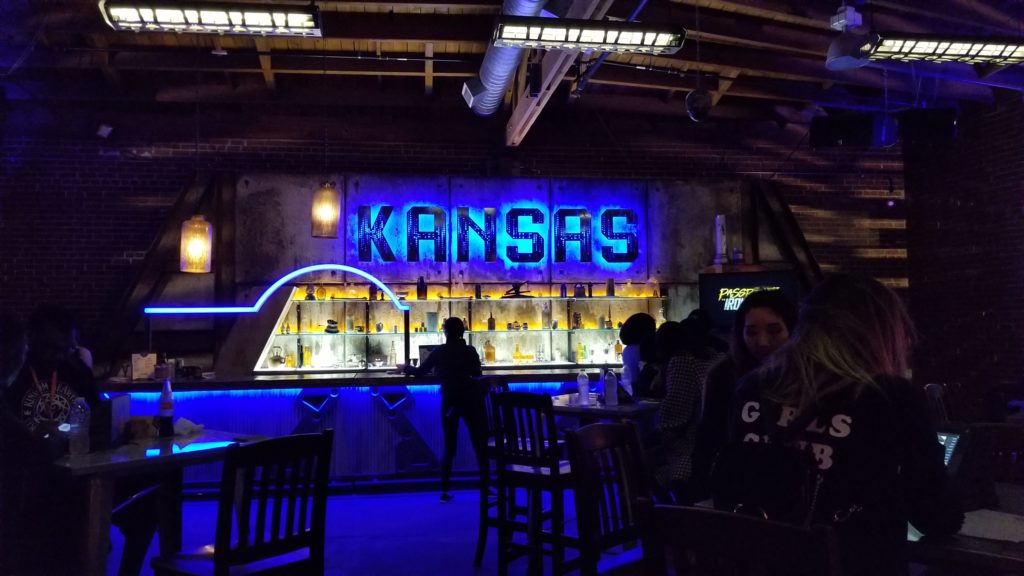 Upon registering at the event, you will be placed on one of ten teams, coded by color (we were on Team Black), and escorted to a beautiful replica of the Kansas bar, the local hangout of bounty hunters in Alita's world, to meet and greet your fellow teammates and learn more about Iron City. Be sure to read the materials carefully, as they might contain clues that will help you with the games inside the experience! (Also, psst… ask one of the staff for a map. It helps. 😉 ) While chilling at Kansas, if you're over 21 you can enjoy a selection of beer and wine, including Three Weavers Brewing company's Panzer Kunst, a lemon basil brut pale ale created especially for this event and named after Alita's lethal fighting style. (There are non-alcoholic drinks available too!)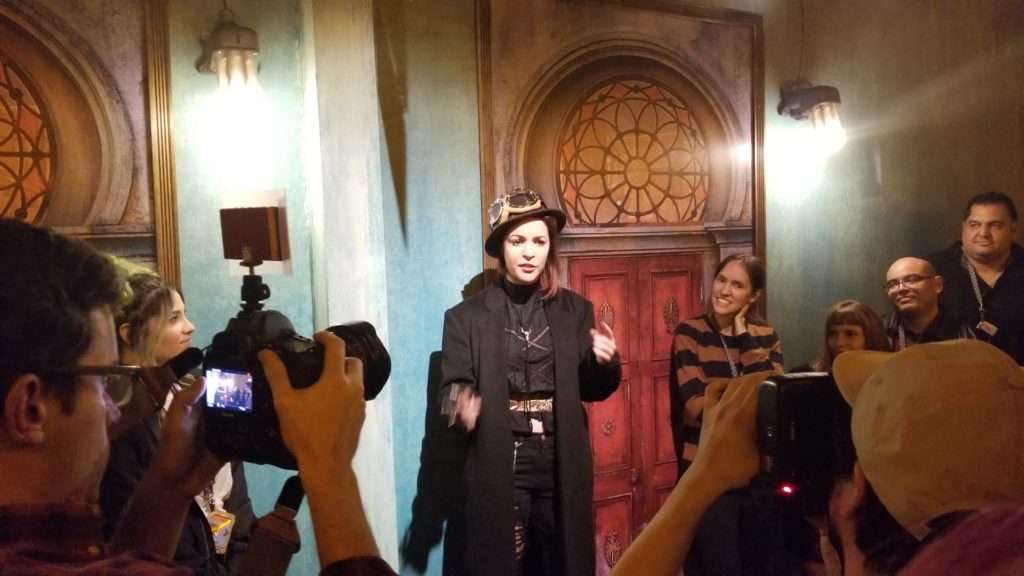 Once inside the experience, you'll be given a brief run-down of what to do by one of the denizens of Iron City. As with before, be sure to listen carefully; names, dates, and details about the city and its inhabitants will come in handy once you begin. After gathering with your team, you'll get additional instructions about what to do – in essence, you and your team will have 45 minutes to explore the "city", interact with the citizens, play challenges and earn points. And if it sounds like 45 minutes is a lot, it isn't… it's going to go by fast while you're digging up clues and finding ways to earn credits!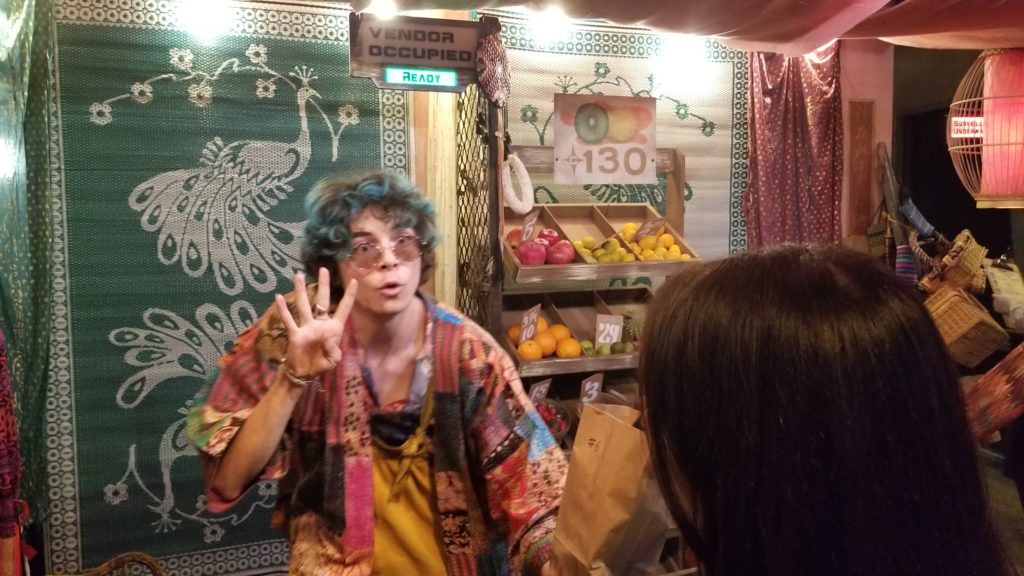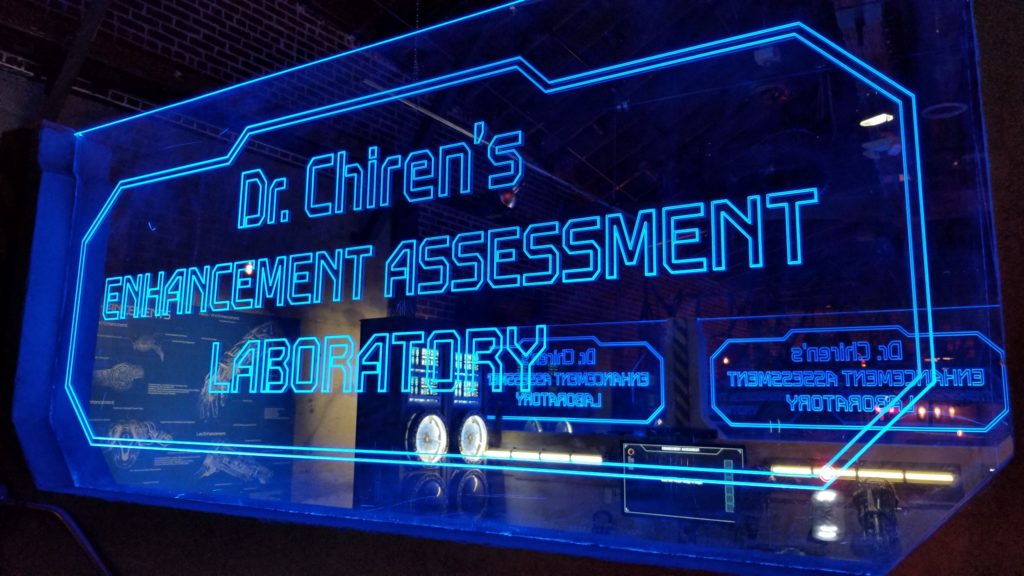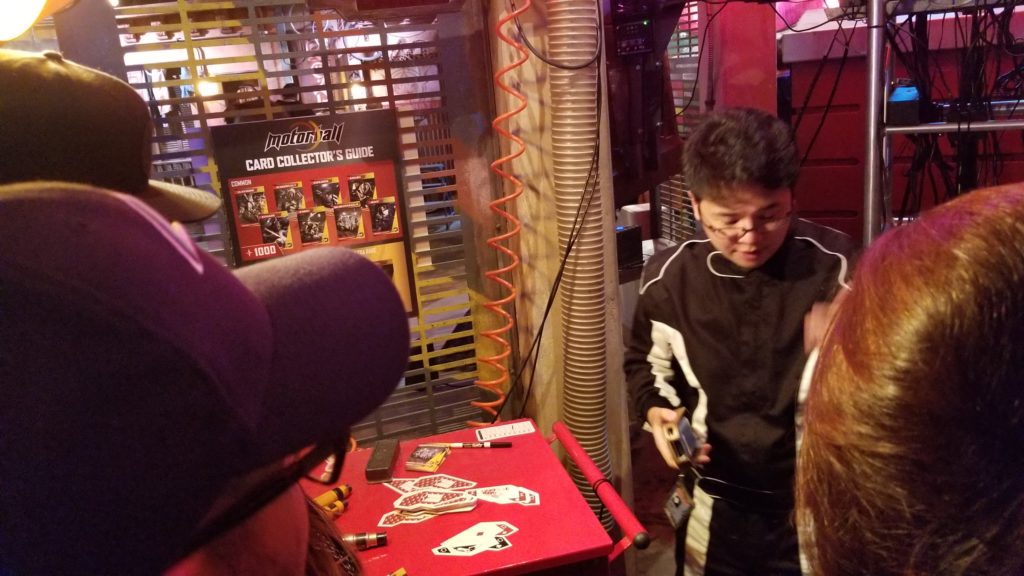 You might find yourself at a food stall in the marketplace, where a mystery challenge awaits. Or you might find yourself in the Scrapyard, faced with sorting through junk to determine what's valuable and what's not. Here's the thing – be sure to talk to everyone you come across. There may be additional challenges hidden out of plain sight that will pay off big.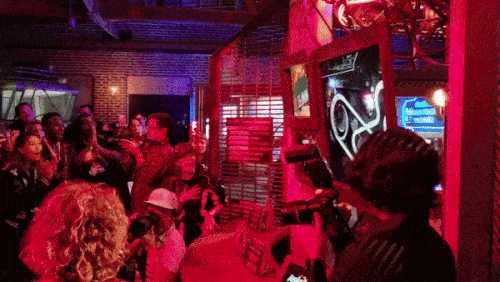 At the end of your 45 minute adventure, it all comes down to a big gamble… literally. Every team will have a chance to bet a little, a lot, or all of their points gained in the challenges on a race in the most popular game in Iron City, Motor Ball! Talk to your teammates (and the Iron City citizens – they might have some good tips!) and place your bets. It could mean the difference when it's time to see who comes out on top.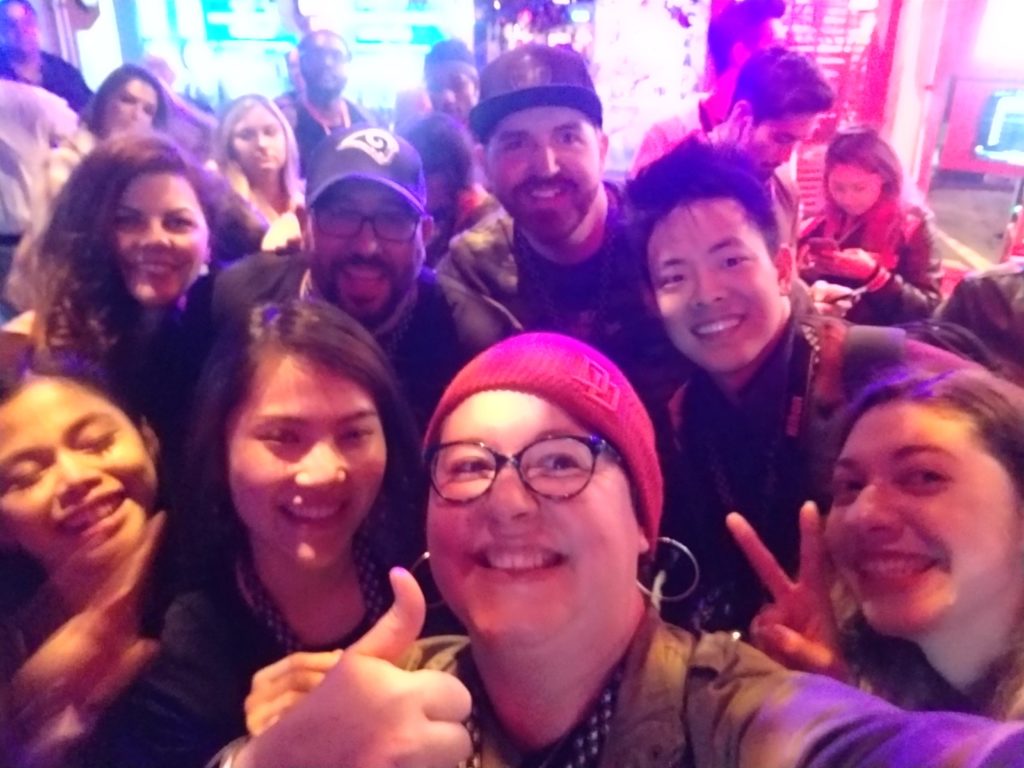 (Spoiler alert… well, it's not a spoiler unless you went through the experience with us, but… WE WON! That gamble paid off. :D)
The fine folks at iam8bit who designed Passport to Iron City have really created a terrific interactive event, one which delivers a creative and challenging night out whether you are a big fan of Alita: Battle Angel going back to the manga days, a casual fan, or you aren't really familiar with it at all. Be sure to check it out if you are in or near Los Angeles, New York or Austin!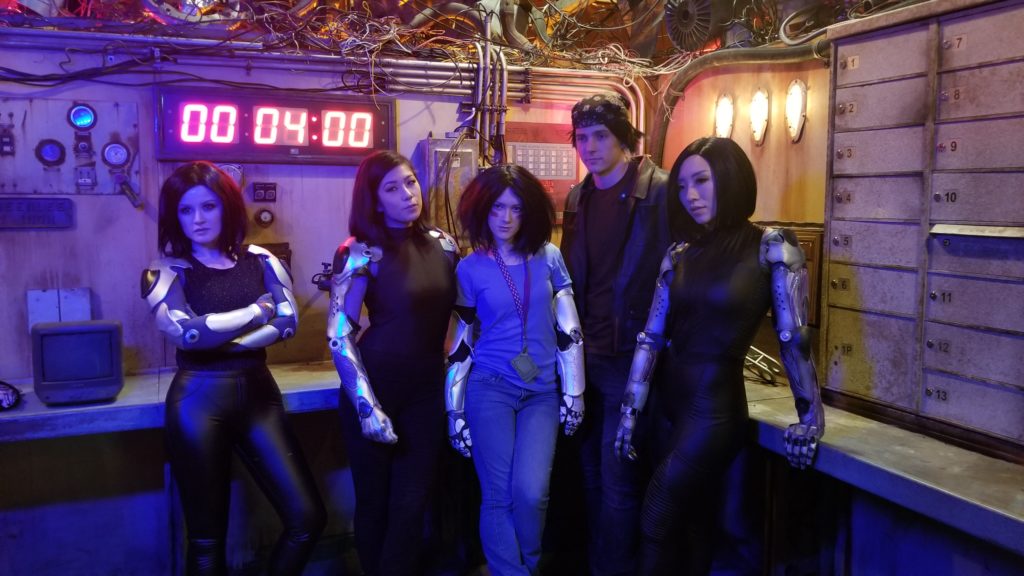 Head to alitaexperience.com for more information, or if you'd like to book tickets now! Here are those three locations:
LOS ANGELES
1025 E 16th Street, Los Angeles 90021
Previews Begin Jan 23, 2019
NEW YORK
470 Driggs Ave, Brooklyn 11211
Previews Begin Jan 26, 2019
AUSTIN
1091 E 51st Street, Stage 3, Austin 78751
Previews Begin Jan 29, 2019
(All photos by Nicole Campos)
---
---
Amazing loot from Alita: Battle Angel is available in Loot Crate, Loot Crate DX, Loot Wear and Loot Anime in February! Be sure to sign up and get your own souvenir from Iron City this month!