November's UNITE 2.0 Crate includes the entire first season of Telltale Games' Batman: The Telltale Series, a first for us to include a full gaming experience as our digital download! 
We thought it might be cool to extend that Loot Crate + Telltale Games experience by putting together an exclusive interview with Job Stauffer, the Head of Creative Communications for Telltale Games! Job gave us some awesome insight into what went into Telltale's adaptation of the Dark Knight…
---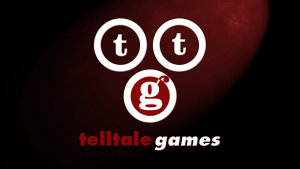 First off, what does it mean to the team at Telltale to now be one of the most beloved video game developers and publishers in the world?
Wow! Well, that is flattering to all of us here at the studio. It's also humbling, as a big portion of the team were big Telltale fans before working here, while the rest of the team was here from the start!  A passionate fan base for story-driven games like ours is not only what makes it possible for us to do what we do, but we're also some of the biggest fans of this stuff ourselves. Most everyone here was brought up on a legacy of Adventure Games from the LucasArts, Sierra, and even Infocom eras. On top of that, we're pop culture junkies with copious amounts of comic books, movies, toys, video games and TV binge watching in our veins. We also think that the importance of story in the interactive space still has an infinite amount of room to grow, and as an industry, things are still just getting started. For our team to have been influenced by so many pioneers before us, and to still be able to pave the way for what's next at the intersection of pop culture and interactive narrative in video games – it's really been a geek's dream come true. In short, our fans, and our work, simply mean the world to us!
You've obviously partnered with some pretty incredible franchises, but tell me about how the initial experiences with franchises like Homestar Runner, Wallace & Gromit, and Team Fortress 2 helped influence what Telltale is today?
A big part of what we do isn't about looking at pop culture that we love and saying, "Let's get that license!" From our perspective, "licensed gaming" isn't really what we do. We focus more on forging true creative partnerships with our projects and the creators themselves as much as we can, and that's been the case all the way back to the days of Bone with Jeff Smith as well as Sam and Max with Steve Purcell. It's funny you mention Homestar Runner. We were huge fans of Robert Kirkman's 'The Walking Dead' comic a long time before the AMC show premiered. We met him on the floor at Comic-Con and he was a fan of Telltale himself, but more specifically StrongBad's Cool Game for Attractive People! It took a project like that to convince Robert that we knew how to translate stories into the gaming space, and without our legacy, we wouldn't have had the opportunity to be where we are today since the premiere of The Walking Dead in 2012.
What do you think it was that drew Telltale to go down the monthly/bi-monthly episodic adventure game route, something that was pretty unheard of at the time?
It was largely the still untamed wild of digital distribution at the time that made that possible. We had always wanted to deliver games in a way that felt more episodic like television or comic books – as that was often our source material – but also wanted to take advantage of the fact that when Telltale was starting up, 'Downloadable Games' as a concept was still completely unproven in the marketplace. We were some of the first developers on Steam as a platform, and even forged relationships with early platforms like GameTap which gave you a subscription to games on the regular over an online connection. The promise of reaching players more immediately and more rapidly through digital distribution, but also responding to their feedback and iterating on content between episodes was always part of the vision, and episodic was the way that we did that. So without digital distribution, there could never be a process of live episodic development. Frankly, there might not ever have been a Telltale as we know it.
Are there any games or game developers that acted as inspiration for Telltale as you carved your own place as a juggernaut in the gaming industry?
Aside from the deep roots mentioned earlier looking at studios like Sierra, Infocom, and of course LucasArts, which many of our founding members came from originally, we're always looking to other storytellers in general for inspiration just as much as other game studios. Robert Kirkman (The Walking Dead), Bill Willingham (Fables), and George RR Martin (Game of Thrones) have all been inspirations just as much as developers like Mojang and Gearbox have inspired us to tell stories in their worlds.
That said, we wouldn't shy away from saying that studios like Quantic Dream and games like Indigo Prophecy and Heavy Rain had an effect on Telltale. Projects like that definitely challenged us to be bold enough to try steering more towards genres of intense interactive drama rather than over-the-top comedy. We're also proud to have alumni from Telltale taking what they've learned here and trying amazing new things on their own, like our friends at Campo Santo (Firewatch) and Night School (Oxenfree). We even had a chance to work with Night School last year on a Mr. Robot game for mobile that we couldn't have been more proud to have helped publish.
The Walking Dead was really the breakthrough that helped make Telltale what it is today – can you speak to how Telltale transitioned towards this kind of cinematic experience?  What's it like working with a franchise like The Walking Dead?
The cinematic transitioning really started ramping up with games like Jurassic Park and Back to the Future when we embarked on creating games that were based on film more-so than based on comics like Sam and Max. Without those games, we wouldn't have developed the broader scope of set design and cinematic techniques that elevated Telltale's work beyond the more TV or cartoon level of production we already had under our belt. Those games really pushed us forward, and helped pave the way for bringing more cinematic comic books to life like The Walking Dead where visual storytelling from artists like Charlie Adlard really demanded more on screen.
As a franchise, it's an absolutely incredible honor to have become such a big part of The Walking Dead for fans. Yet, perhaps most unique from the core series storyline of Rick Grimes and his crew, our story has largely followed the arc of Clementine, the young survivor who we'll be following all the way through in our Final Season premiering in 2018. From that perspective, it's almost been like we've been raising this little girl as a studio since 2012, and doing so along with the audience. Being episodic, we always iterated from piece to piece based on player feedback as we developed in real time. Through this dialogue with players, we knew how much she was starting to resonate with everyone, and that always influenced how we made certain decisions in development. As we're hard at work here in the studio on the Final Season, it's almost like seeing your kid grow up and finally be on their own. It's a sad thing, but it's also been one of our proudest achievements thus far.
You've created amazing games with some incredibly popular franchises; Game of Thrones, Borderlands, and Guardians of the Galaxy to name a few.  But Batman might be the biggest, and it's definitely the franchise that's been around longest – what was it like to have your own spin on the Dark Knight's story?
You're right! Batman has been a time-tested definition of a 'pop culture icon' for nearly eight decades now, and he's certainly the most recognizable character we've ever gotten the chance to work with. That said, unlike creators such as Robert Kirkman, we obviously don't have the opportunity to work with the late Bob Kane. For that matter, most iterations of Batman over the decades have all had their own spin on things depending on who was behind the project. From the darker Frank Miller Batman, to the campy 60's Adam West version, to the variations on Batman in modern cinema from Tim Burton, to Joel Schumacher, to Christopher Nolan and now Zack Snyder – creatives have always been given the chance to put their own stamp on the character throughout history. That's also a big reason why we wanted to work on the universe so much – Batman in video games has always largely been about action and exploration. Some of the best action games of all time, the Arkham series, are truly at the top of their genre. But what would happen if we slowed down to explore the characters and role playing dynamics more-so than the punching and kicking? What would happen if we explored what it's like to be Bruce Wayne as character inside and outside the Batsuit? What would happen if all of these characters like Joker, Catwoman, Penguin, Two-Face, Harley Quinn, Bane and more could all be confronted on a more interpersonal level, just as much as they are fought in an action movie? What would it be like to have relationships with them beyond punching and kicking… and we really got to know who everyone is behind their masks?
Those were some of the questions we asked ourselves for years, and we were incredibly fortunate to have earned the trust of our partners at WB and DC Comics to explore these ideas in a video game. After our work on The Wolf Among Us, we think they really had a deeper appreciation for the kind of role playing we could offer in Gotham City, and we couldn't have been more excited to have kicked the series off in 2015 to award-winning acclaim. For those of you Loot Crate fans out there, if you didn't catch it already, the first season of the game is included this November with your subscription! We're hoping you like it, and of course, after it's over, we welcome you to try season two, 'Batman: The Enemy Within' which is currently mid-season.
The Wolf Among Us series might be the Telltale experience that has stuck with me the longest (I'm a sucker for werewolves), but can you share one or two of your personal favorite Telltale games you've been a part of?
Personally? That's almost like trying to choose who your favorite child is! That said, I'd have to agree, The Wolf Among Us is up there not only as one of my favorite Telltale experiences I've worked on, but maybe one of my favorite games I've ever worked on. I'd also give a big shout out to Tales from the Borderlands as one of our most often overlooked and absolute best pieces of work to date.  The passion and energy poured into that project from the team, the fans, the cast, and our friends at Gearbox paid off in spectacular fashion, and concluded with this heartfelt and hard-fought finale that people are still playing for the first time. It's become more of a cult hit, which can almost sometimes make you even more proud than having a blockbuster success.
Not fishing for any juicy reveals here (unless you're willing to dish!), but if you could give the Telltale treatment to any big name franchise, what would it be?
Ha! We always get into trouble when we say even one thing we'd love to do, then the rumors start circulating, then it's hard to shake. I will say that back when we were talking with Gearbox about making Tales from the Borderlands, the concept of making a story-driven game based on another game universe was very exciting to the studio.  At the time, I was playing a TON of Minecraft with my family, and noticed how much fans seemed to want to create stories and characters in the universe beyond just building structures. We had also been knee-deep in making "mature" content, and had been wanting to explore something more family friendly at the same time, just like a TV network has different programming for different audiences. I had pitched us making a story-driven game based on Minecraft, which didn't make a whole lot of sense with everyone at first, seeing as how Minecraft never had any story or dialogue. But over time, enough of the team had gotten into it playing at home with their families as well that the idea finally stuck!
Eventually we were in touch with the gang at Mojang, who were simultaneously big fans of Telltale, and especially The Wolf Among Us. One thing lead to another, and Minecraft: Story Mode was born! Now into its second season, we couldn't be more proud of the work that's gone into the series. What started in Season One as an homage to themes in movies we grew up with as kids like The Goonies and Ghostbusters, Season Two has evolved into a more complex and grand scale adventure with epic boss battles and deeper relationships with your adventuring friends. From wild idea that could never work, to something that has introduced millions of younger players to adventure games and story driven game play – the series was a dream come true.  If you haven't played Season Two yet, we highly recommend it for players of all ages. It just might surprise you! 😉
---
---
Want to get your Telltale Games fix this month?  Then sign up for November's UNITE 2.0 and get your hands on Season One of Batman: The Telltale Series for PC, as well as a 25% discount for the much anticipated Season Two – Batman: The Enemy Within. Plus all the awesome loot!