Sometimes we play video games so much in our comfortable headsets that we forget better sound quality is being developed for our games almost non-stop. Turtle Beach and LucidSound have two headsets that are both mid-range in price and a bit more heavy duty to suit those. I tested them for you, so let's look!
Before we get started, keep in mind that they did send me these headsets to review but that's as far as it goes. Today, we're going to showcase the two mid-range price headsets from both Turtle Beach and LucidSound with part two showing the more pricey affairs. I picked two of each brand that I felt stood out the most so I could bring you guys something affordable and something show-stopping from two places not everyone runs to first despite these having some of the better quality I've seen. I encourage everyone to use this video I've included to test your current headset and see if perhaps you may be in the market for a new one yourself. I know I have this one headset I absolutely love and have been mainlining for four years now and I didn't realize until recently that the hardware was starting to slip. Let's see how your audio matches up, shall we?
Testing Your Current Headset:
Make sure you have your sound at a comfortable level before you put this video on, because if you've got sensitive ears and aren't careful — it could be a bit much. Make sure all sound around you that could filter in is gone and then check out if you're capturing the best you could from your headset that you're currently using. I know that I tested the other three headsets I already owned and two of them definitely needed some help, which I attribute to them being older.
Certain games require sometimes more complex audio to get the most out of them while other games may not need all that. What I will say is that I do testing on several types of games to see how the audio quality matches up and I even dip into some music tracks which have a good balance between bass and treble. Another thing that I realized that I really love in headsets now is the microphone monitoring that is built into quite a few of them. Microphone monitoring is key for folks who need to hear themselves just a bit to be aware of how they sound and if they're too quiet or perhaps too loud. It's a requirement for me when I do streaming or even just hang out with my friends when we game so I know just where I'm at volume wise.
Mid-Range Price | Turtle Beach Recon Spark for PC, PS4, XBOX, Switch and Mobile – $49.99 USD
This is the Recon Spark from Turtle Beach and at essentially $50, most headsets can sometimes have a pretty form factor (design) but lesser quality or the other way around, but typically it's fancy packaging and the rest is messy. Not so with the Recon Spark, however, which fits snug and avoids the pitfall of crushing glasses to your head with a patented ProSpecs system that keeps the arms of your glasses from pressing into your head and wearing your wear time right out. Now, it doesn't have Microphone Monitoring built in but the comfort is my main takeaway. If I'm playing a game that's single player and I can just focus on my soundscape and nothing else, this is a good headset to toss in a bag and travel with. The microphone is of a great quality too and I didn't notice any pops when testing this during Dauntless. I will say that fatigue still occurs when you get used to the memory foam in the band but over time, I noticed this lessened quite a bit.
Games Used for Audio Testing: Judgment, The Disney Afternoon Collection, The Forest, Far Cry: New Dawn, Dauntless and The Blackout Club.
Now, if the Recon Spark is a high quality product and still in the mid-range, what does the $25 extra that LucidSound wants for their LS25 eSports Tournament headset mean? Surprisingly enough, that extra $25 schmeckles can mean quite a bit. Sure, it's not under $50 but if you can go just a few dollars more, the LS25 has what the Recon Spark has, save for the ProSpec technology but it does it with a heavy duty form factor that is almost kind of bananas to look at. Typically, if you get a headset under $100, you can expect the majority of its design will be plastics and while the technology for plastics has come up in the past decade, you always get a bit nervous during travel or just typical life-heft getting that thing dinged up. However, the LS25 has some rather genius touches that make the price worth it.
First off, it sits at 318g or 11.2oz and that makes it slightly heavier than the Recon Spark but it's not something too noticeable as to give you quick fatigue during game sessions. Another thing I noticed is that the included boom mic (a mic that sticks out from the headset) can be removed and because it has dual mics, you can use its in-built microphone if you're mobile gaming or traveling and don't want to worry about the microphone being obnoxious. As with the Recon Spark, it doesn't have Microphone Monitoring but what it does have is a richness of sound that comes from built-in Surround Sound and Dolby Surround Sound function. Not bad for an extra $25 is it?
Games Used for Audio Testing: Judgment, The Last of Us, Dauntless, The Blackout Club and The Disney Afternoon Collection.
---
---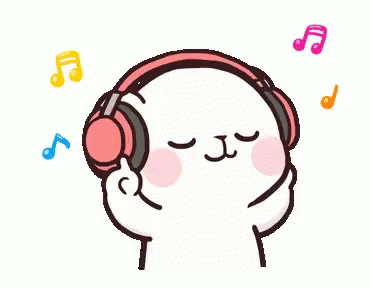 In Part Two, I'll go over two higher priced headsets that are under $300 but they will blow your mind when it comes to gaming. These took quite a bit of testing to figure out which one could handle what and just what their features meant to more seasoned gamers and even to the more casual off-work folks and I came to some pretty solid conclusions. Audio matters and if it didn't, why would all these incredible sound designers and engineers have jobs, right?
You deserve to give good love to your ears at the same time as hearing things in perfect clarity, so we'll see what you get if you splurge. For now, I expect to see far more people diving into the new audio revolution that these less expensive but still high quality products I've mentioned have. No more cheap knock-offs because they're right there at your local big box store, because something better and less costly exists and I want to find it for you.
We deserve to hear the best, don't we?
---
---
Thanks to Turtle Beach and LucidSound for taking part in my testing phases and constant questions! Next time, we're getting into the land of optical feeds and bluetooth in a drastically more luxurious form with the higher-range set-ups. Trust me, it's wild out here.