We thought we'd grab some fun trivia that you may not know about the world's most popular video game puzzler! How much do you know about TETRIS? Find out!

1. The name "TETRIS" is comprised of two words: tetrominoes and what favorite sport of Alexey Pajitnov?
2. TETRIS was the first entertainment title from what country in 1984?
3. What handheld system bundled TETRIS with it for every system purchased?
4. Which popular gaming publisher released an arcade version of TETRIS in 1988?
5. How many points is a single-line clear in TETRIS?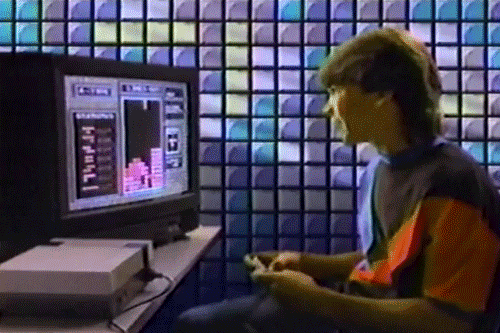 1. Tennis! Alexey was a huge tennis fan and wanted to include it to make the name punchier!
2. The USSR! Not many titles came from the Soviet Union but TETRIS was too good to pass up back in the 80's!
3. TETRIS was included bundled with every GameBoy system in 1989!
4. SEGA actually secured the rights to have an arcade version of TETRIS after a long battle to buy the arcade rights from Pajitnov.
5. 100 points!
How did you do? Now that you've got all these TETRIS facts at your disposal, good luck trying to get the popular theme out of your head!