With the upcoming 2022 Royal Rumble just around the corner, there was a lot of shock when the announcement was made that former WWE Women's Champion, Mickie James, was announced as a participant in the Women's Royal Rumble Match. It's not a strange concept, by any means, for a past WWE Superstar to make a return for the Rumble. However, Mickie is the current Knockouts Champion for another organization, Impact Wrestling. WWE is not known for working with other organizations, so this came as a huge surprise that they would bring the champion of another organization in to compete in one of their larger events of the year!
There is a concept in professional wrestling known as "The Forbidden Door." This is the idea that there is a door between all major wrestling promotions that, once open, would allow wrestlers to compete in other organizations. This door has been kicked wide open between almost every organization that isn't WWE. This includes AEW, Impact, New Japan Pro Wrestling, Ring of Honor, and many other well known Independent promotions. So with Mickie taking that big step through the forbidden door to WWE, we want to look at 5 Possible Forbidden Door Royal Rumble Entrants!
1. Moose – Impact Wrestling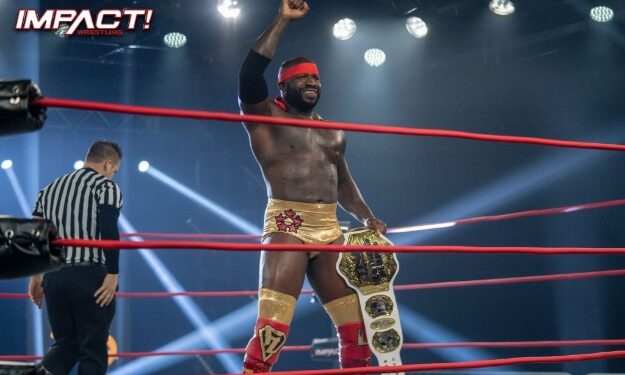 Moose is kind of an obvious choice, given he has the look and the in ring skills that WWE would want in their events. For those unaware, Moose, real name Quinn Ojinnaka, is also a former NFL offensive lineman. He is the current Impact World Champion. With him being in the same promotion as Mickie, it could make sense for him to make the leap as well, as WWE might only be looking to cross promote with one promotion and not swing the door wide open.
2. Kazuchika Okada – New Japan Pro Wrestling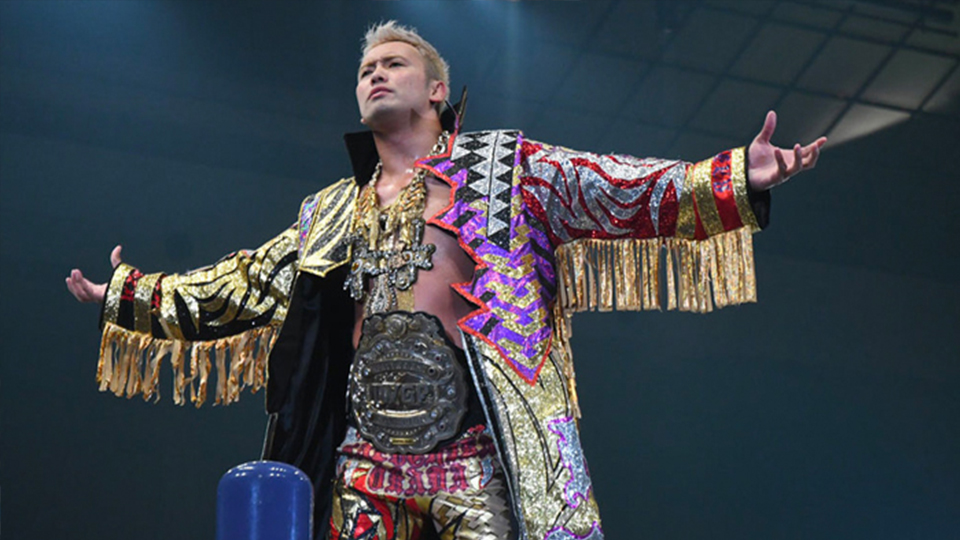 Working with a New Japan Pro Wrestling legend isn't something all that new to WWE. Once they brought in legend Jushin Thunder Liger to compete against Tyler Breeze at an NXT: Takeover event. However, they've never brought in a current superstar, whom also holds a title. Kazuchika Okada, also known as "The Rainmaker," is the current IWGP World Heavyweight Champion, a title made from unifying the IWGP Heavyweight Championship and the IWGP Intercontinental Championship. He also held the IWGP Heavyweight Championship for 720 days in his fourth reign. Okada is an immaculate in-ring performer and would seem like a no-brainer. However, due to COVID travel restrictions and the like, it may be too difficult to get "The Rainmaker" on the card this year.
3. Jonathan Gresham – Ring of Honor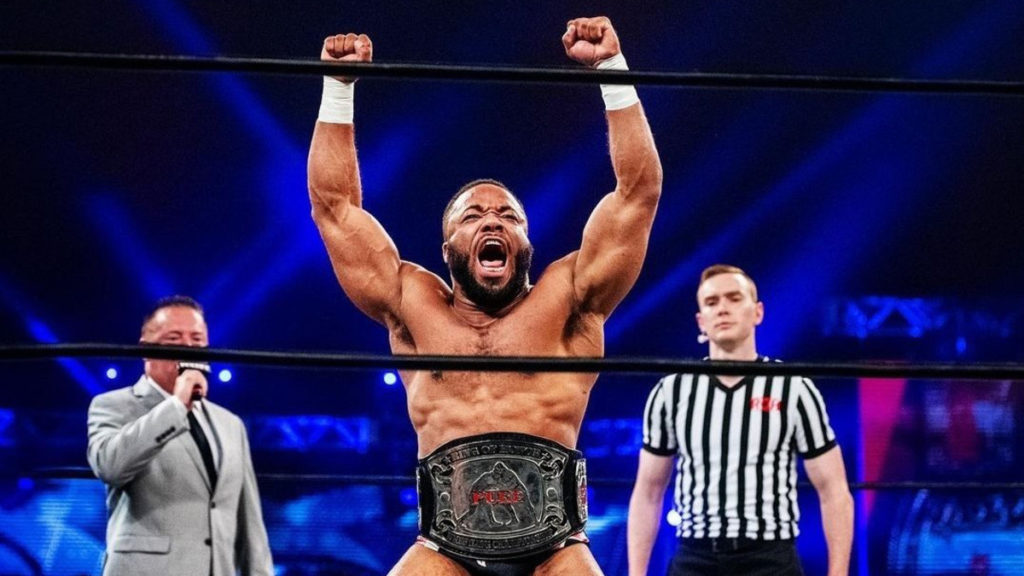 There's an unfortunate reality behind this pick that makes it a very realistic possibility. Ring of Honor, in December of 2021, announced that all staff and talent were released from their contracts while the company goes on hiatus until at least April. That being said, The title holders are still defending their championships in other organizations without a contract to hold them in place. Jonathan Gresham is the current holder of the Ring of Honor World Champion and is continuing to defend that title. With a lack of a set in stone contract, it's a very real possibility that we can see this technical master in the 30 man Royal Rumble match!
4. MJF – All Elite Wrestling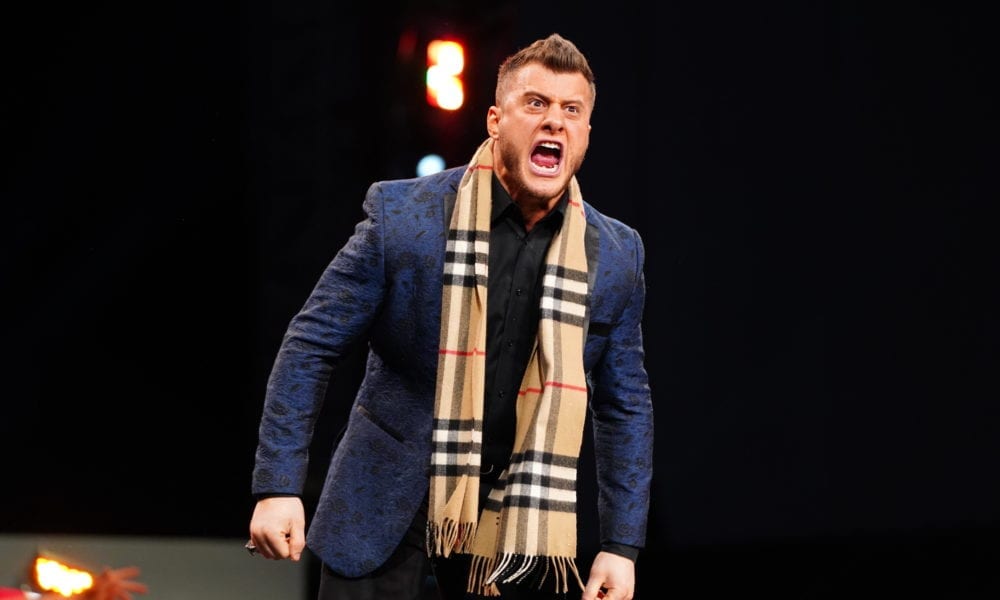 This one feels like more of a stretch given the tension between AEW and WWE, but in the end Vince and Tony are businessmen. There have been some things happening that tell a possible story of MJF competing on WWE airtime. MJF made a reference to Wrestlemania in a promo with CM Punk, and he's been communicating with WWE talent on social media. MJF is such a powerful heel in his promo work that he's even got his parents trash talking him on social media. His style is very heel centric, and it would be likely that he would just hide outside the ring during the majority of the match. A stare down between MJF and Miz would be pretty sweet, given the jab CM Punk threw comparing the two.
5. Matt Cardona – Multiple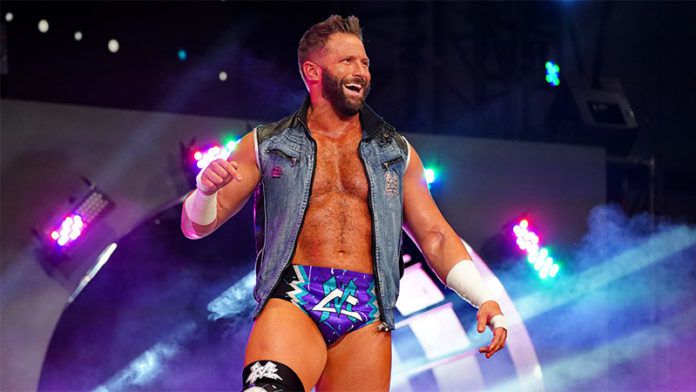 A lot of WWE fans will remember Matt Cordona as Zack Ryder in the WWE. However, since his release, Matt has made it his life's mission to upset every wrestling fan in the world. He has become a top heel, by constantly tweeting about how much he loves Vince. He has competed for and won multiple titles in multiple promotions in the last year, including winning the GCW Title against Nick Gage in a Deathmatch. Matt has always been an amazing in-ring talent, a phenomenal internet personality, and a thorn in the side of independent wrestling fans world-wide. He would be a recognizable face to enter the Rumble, but would hope he enters under his real name, instead of under Zack Ryder.
Honorable Mention – Danhausen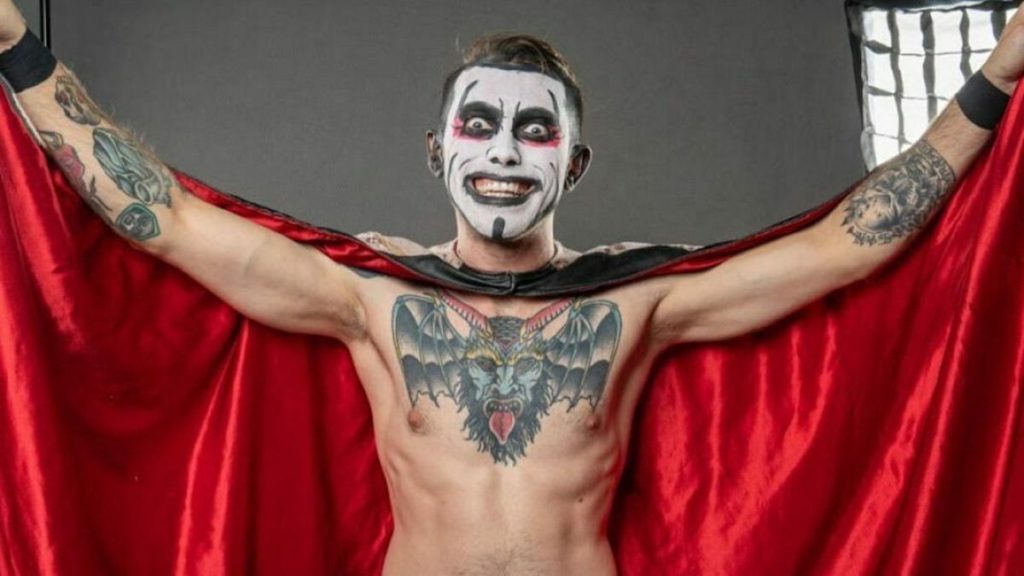 Danhausen, unfortunately, can not compete physically. He's still recovering from the installation of his cyborg leg before beginning his fulfilling career at A&W. Still Very Nice, Very Evil.
Also, check out our WWE Slam Crate for all things WWE!