Today we're going to look at 5 must play indie games! I will be focusing on indie games that have cult followings that are good starters for anyone looking to dip their toes into indie games. In the future I will be going over underrated gems. I know some of you have to be asking…
What are indie games?
An indie game is a video game usually made by smaller development teams and sometimes a single individual. Indie games typically do not have the financial backing of major AAA game publishers. Indie games have a way with art, music, and storytelling that can make you really sit back and feel a wide range of emotions, and today we're going to explore some of the most loved indie games!
1. Cuphead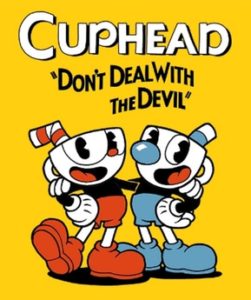 Cuphead is the story of Cuphead and Mugman. Two brothers that wander down to The Devil's Casino and begin a stroke of good luck, but we know The Devil doesn't play fair. He  bets the whole casino against the boys souls and of course the dice come up snake eyes! This results in a deal being made. The boys can keep their souls but they must go collect every soul contract that is owed to the nefarious villain. This is where the adventure begins!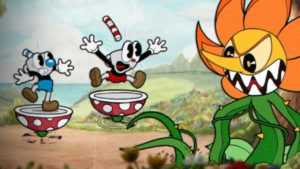 I won't go into greater detail on the story so you can enjoy the ride as you play it! I will however tell you what makes this  title stand out. First the game was made with hand drawn animation cells just like the cartoons of old. The entire aesthetic and soundtrack is centered on the 1930's style. The pupils with the notch cut out, the over the top rubber hose style animations, and swing and jazz music all provide a further than nostalgic or even retro feel. It feels downright classic!
Cuphead has garnered so much fandom and love that it's even getting a Netflix adaptation set to release late 2021!
Cuphead is available on Nintendo Switch, PlayStation 4, Xbox One, Microsoft Windows, and macOS! It was developed and published by Studio MDHR
2. Chicory: A Colorful Tale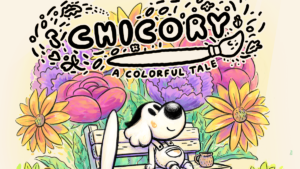 Chicory is a bit more of a deep dive into mental health wrapped up in a cute package with unique gameplay. Chicory follows the main protagonist, whom name, in a world where "The Weilder" of a magical paintbrush provides the world with color. The current wielder is Chicory, but she bestows the brush upon you. As the world becomes devoid of color, it is your responsibility to bring color back to the world. As with most games, it's much easier said than done.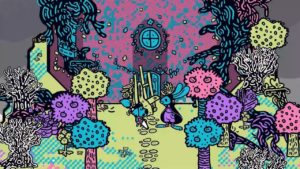 Chicory: A Colorful Tale brings a 2D world to life in a way that almost feels like a interactive coloring book! You can gain different brushes to use, new effects, and new colors in each area you visit! There are secrets and unlockables all over the world! These include new brush effects, new outfits for your character, and trash that you can clean up for rewards. The music in this game was primarily composed by Lena Raine and has a way to encompass all of the feelings being felt at any given time in the game. The combination of story, creativity, music and even the battle system in this game are all so unique, that it'snot just a game but an experience.
Chicory: A Colorful Tale is available on Microsoft Windows, macOS, PlayStation 5, PlayStation 4! It was developed by Greg Lobanov, A Shell in the Pit, Madeline Berger, Alexis Dean-Jones, Lena Raine and was published by Finji.
3. Hello Neighbor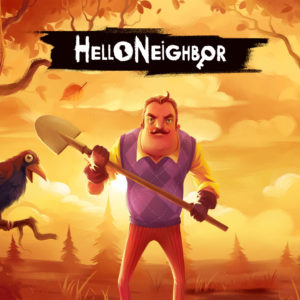 Hello Neighbor is a stealth horror title that has gained a pretty significant following resulting in a YouTube spinoff, multiple books, and spinoff games and an upcoming sequel. In Hello Neighbor you take on the role of Nicky Roth. Nicky is curious as to what's going on with Mr. Peterson, the mysterious neighbor whom is hiding a dark secret in his basement.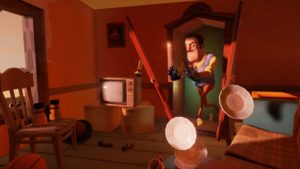 What makes Hello Neighbor so interesting is the advanced AI that learns from your tactics and strategies to sneak into Mr. Peterson's basement. Once you make it into the house it becomes an absolute stress machine of a stealth game. This game has a way of building atmosphere and dread that is doubled down on by the fact you have to sit and think, "Did I try this already?" The story ends up evolving into a few vague twists and turns that leave things up to the players imagination, but it does this in a good one.
Hello Neighbor is available on Microsoft Windows, Xbox One, Nintendo Switch, PlayStation 4, iOS, Android, and Google Stadia. It was developed by Dynamic Pixels and published by tinyBuild.
4. Celeste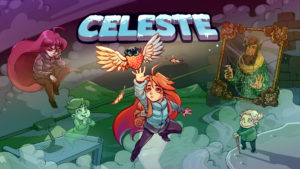 Celeste is another game that takes on the concept of mental health in an allegorical way. You take control of the character, Madeline. Madeline is drawn to Celeste Mountain. At the foot of the mountain, an old lady named Granny mocks her and tells her she shouldn't go up the mountain. Of course, Madeline ignores the warnings and heads up the mountain. You meet a cast of characters that all have something going on deeper inside.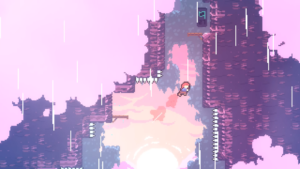 The gameplay for Celeste is very platformer based. It is a difficult climb, in which you face many deadly obstacles. If you so much as graze one of the obstacles you go back to the previous checkpoint. There are tons of very precision based jumps and dashes. It's a game that can elicit frustration, but well worth the challenge as you explore the inner workings of the mountain. The music in Celeste was also composed by Lena Raine!
Celeste is available on Nintendo Switch, PlayStation 4, Xbox One, macOS, Linux, Microsoft Windows, Google Stadia, Classic Mac OS. It was developed and published by Extremely OK Games (formerly Matt Makes Games)
5. Undertale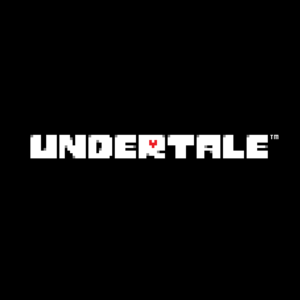 Undertale is an absolutely bonkers story of a human child that falls into a mountain and lands in an underground world run by monsters. The story starts in The Ruins where your character, whom you name, is found by Toriel. Toriel is a sweet older anthropomorphic goat-esque creature that is hellbent on protecting you. Toriel is the character in which your entire game experience can change based on one single decision. Undertale is an RPG in which you can win the entire game without killing anything. The flipside is, you can also kill everything! Every decision can alter your playthrough.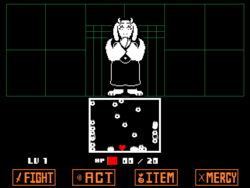 The gameplay for Undertale is a 2D RPG, in which battles are fought in Bullet Hell style. Bullet Hell is where you just have tons of attacks thrown at you. Depending on the fight you have to dodge them all or you can block them. The cast of characters really set Undertale apart, as they all have such varied personalities. Sans The Skeleton is a jokester who strongly believes in protecting his world(DO NOT UPSET HIM!). Undyne is a loyal soldier to the king, whom she would serve to her dying breath. Metaton is a robot with a knack for showbiz. It's a wild ride from start to finish. The Undertale soundtrack is arguably one of the best soundtracks in gaming history. So much so that the Japanese Orchestral group MUSIC ENGINE held a 5 year anniversary concert that is  absolutely mind-blowing.
Undertale is available on Xbox One, Nintendo Switch, PS4, and Microsoft Windows. It was developed and published by Toby Fox
Thank you for taking a look at 5 must play indie games. We'd love to hear your favorite Indie Games! Tell us on Twitter! If you want to catch a glimpse of some Indie Game Playthroughs, Check out our YouTube and Twitch Pages on Thursdays at 1pm PST!