As you may have seen if you follow Loot Anime on Twitter and Instagram, we were at Anime Expo all day Saturday and the world's biggest anime convention was, as always, a blast.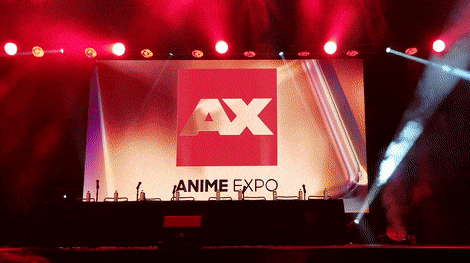 Undoubtedly the highlight of the day was the My Hero Academia Season 4 premiere, which happened Saturday morning; we sat in a packed room along with many MHA fans and enjoyed a Funimation panel with the voice cast before the episode began. And let's just say, we're not going to spoil the premiere for you before it airs in the fall, but that episode is action-packed and INTENSE. (And also, as MHA so often is, incredibly funny.)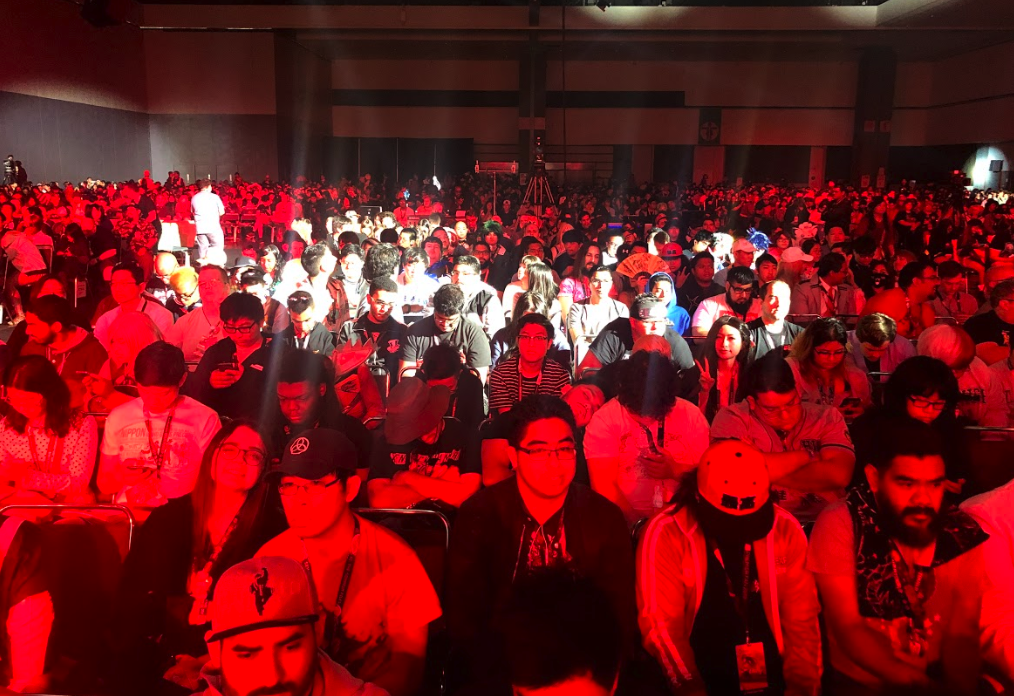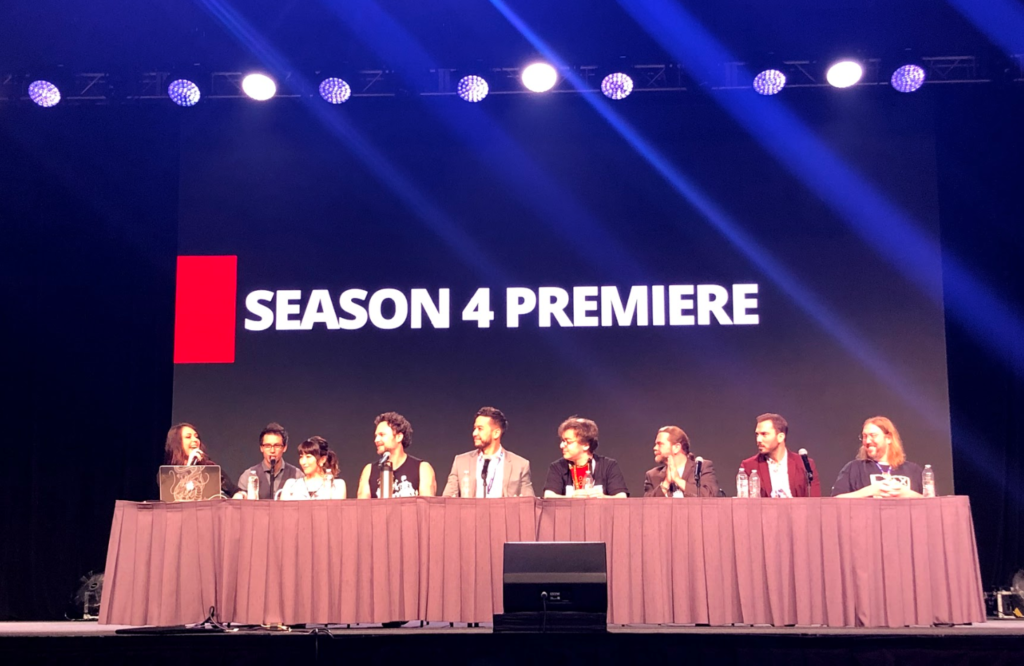 And as this is Anime Expo, there is plenty of cosplay everywhere… no fewer than nine different cosplay gathering areas all around the LA Convention Center complex, just to clear space for cosplayers to get together and pose for photos. And My Hero Academia is so popular, it drew one of the biggest crowds of all to a down-the-road stretch of Pico Blvd., huddled together 15 people deep on the pavement trying to maneuver so that every character could get their due.
Deku? Check. Bakugo? You bet. Tsukuyomi? Oh man, SO many crow's heads! The MHA group drew a particularly large and diverse group of anime lovers with a wide array of costume variations and clever twists. (The All Might group in particular were pretty niftily varied – Whoa, Glamour Girl All Might?!)  Check out our photos below, and scroll down to the bottom for more on our My Hero Academia crate!…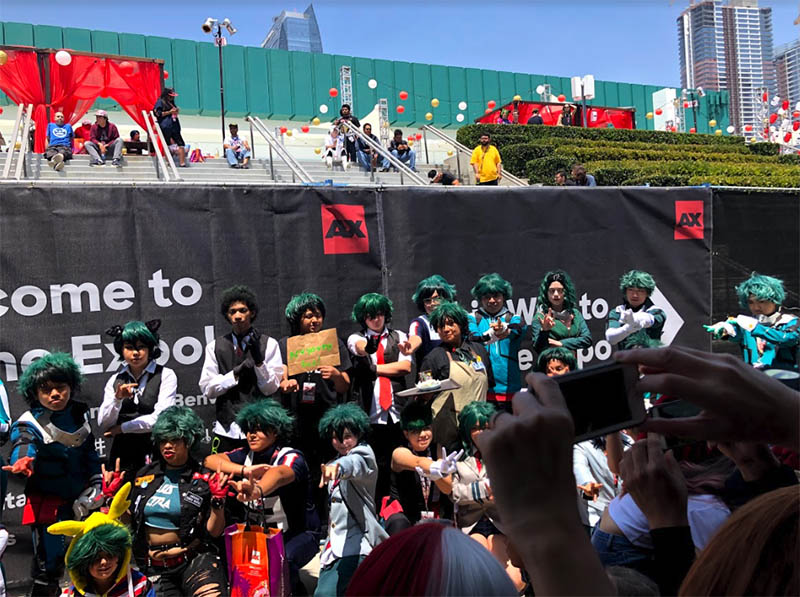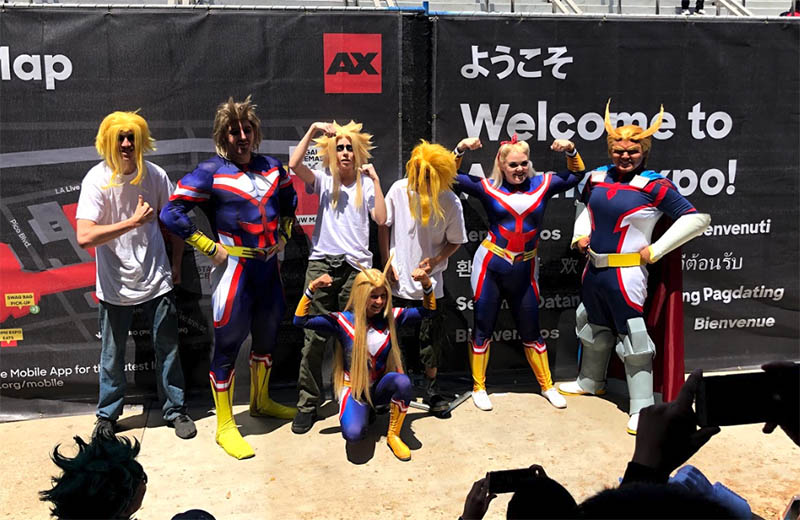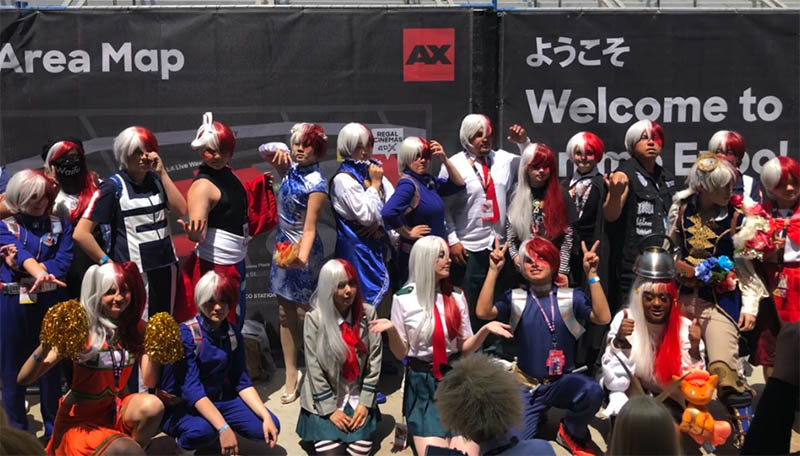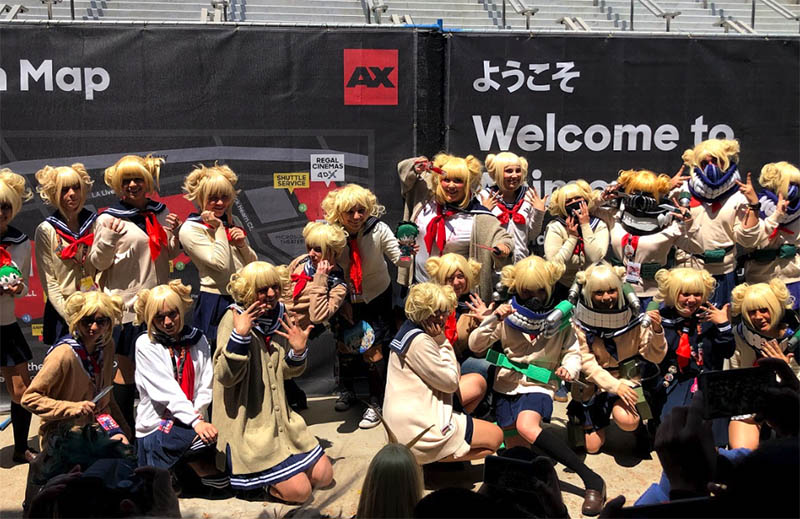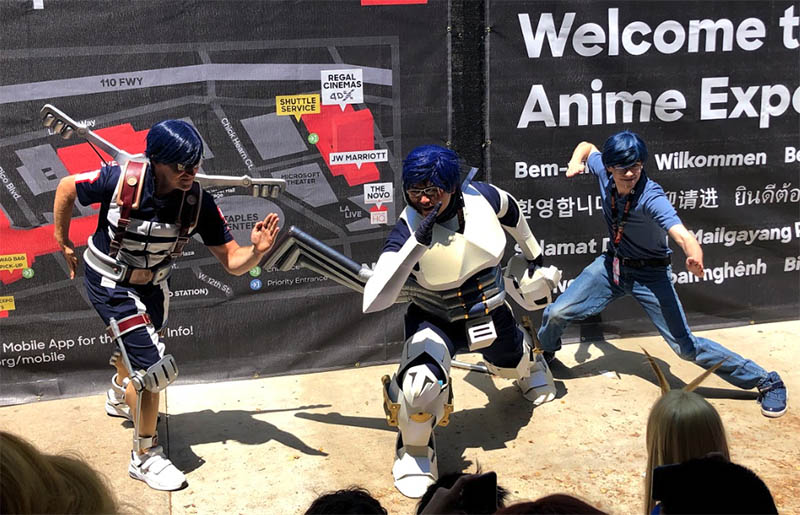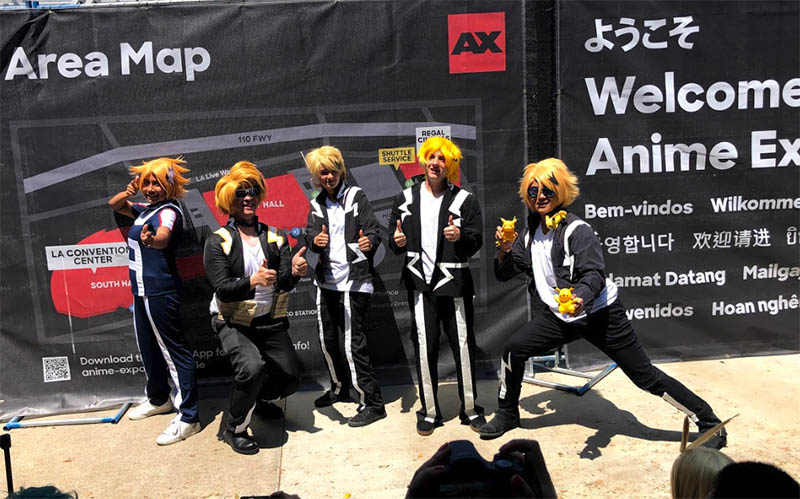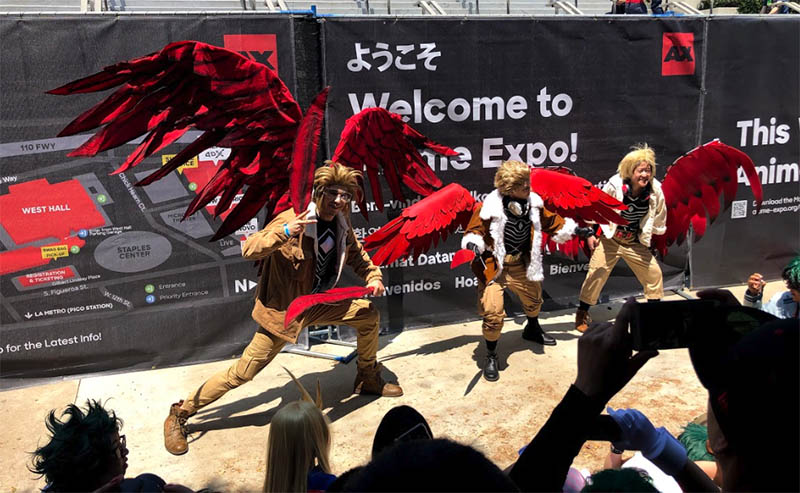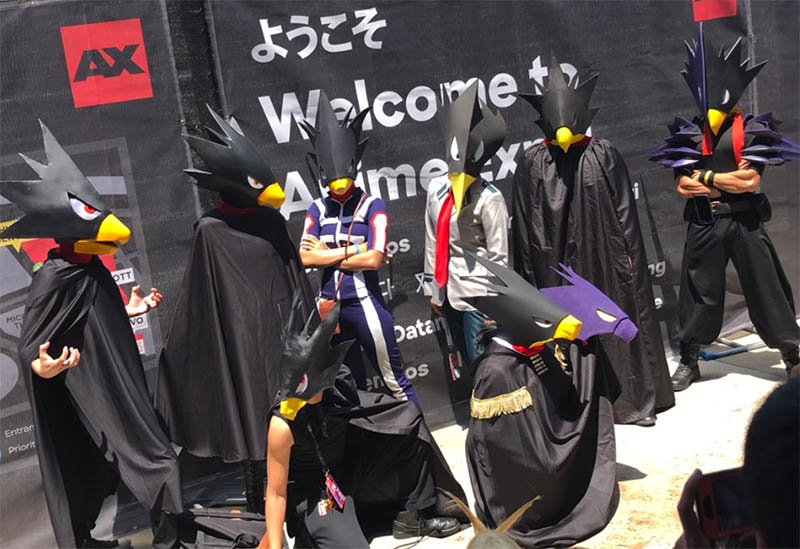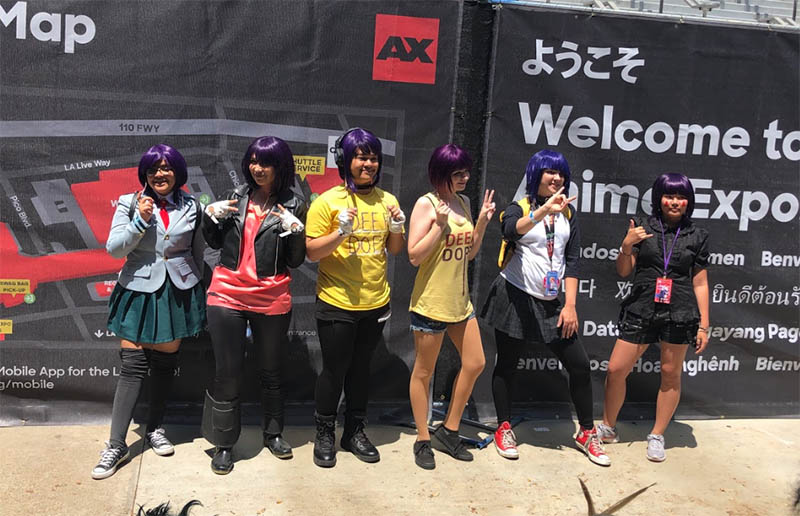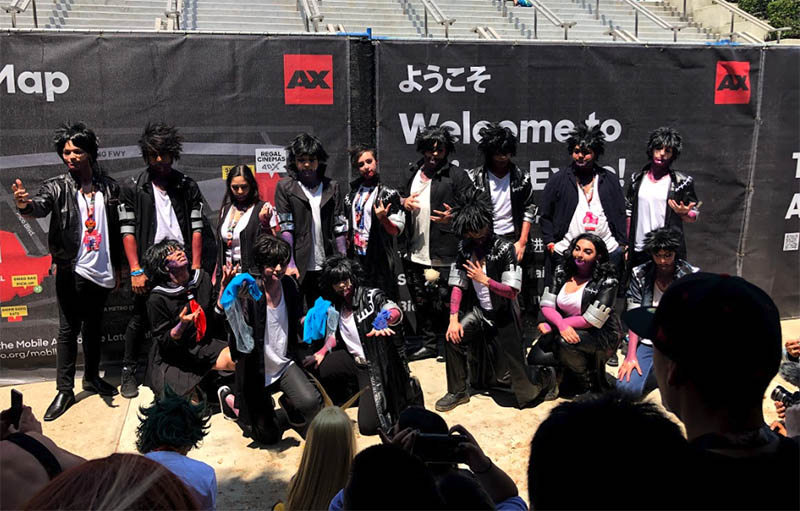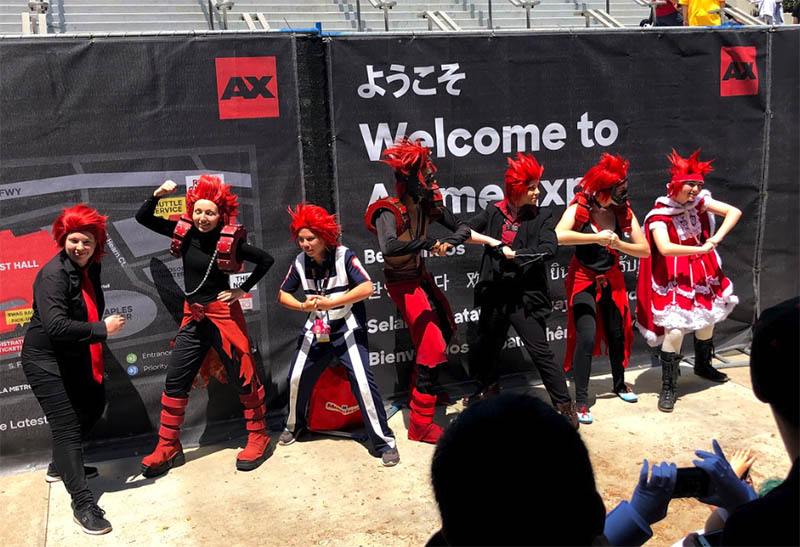 ---
---
The My Hero Academia Plus Ultra Crate is a limited edition, one-off assortment celebrating this awesome show. Show off your quirk and pick one up while you can; there's an amazing premium item upgrade, too, and a Bonus Item while supplies last!