*DEEP BREATH*… So I have always been a fan of romantic comedy-type anime, and Fruits Basket is no exception. It's the perfect mixture of everything you wanna see:
Fruits Basket Recipe:
A whole lotta comedy
Supernatural family with secrets  (too many tbh)
A super intense love triangle
A dash of Reverse Harem (healthy for the soul)
A girl too kind for her own wellbeing
ANYWAYS, Funimation just announced that there would be a Season 2 Coming in April! How exciting!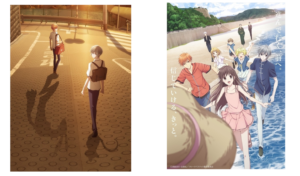 If you have never even heard of Fruits Basket, let me enlighten you. [WARNING SPOILERS] It was originally a Japanese shojo manga created by Natsuki Takaya and ran from 1998 to 2006. Fruits Basket tells the story of Tohru Honda, an orphan girl who, after meeting Yuki, Kyo, and Shigure Sohma, learns that twelve members of the Sohma family are possessed by the animals of the Chinese Zodiac. As the series progresses, Tohru learns of the hardships and pain faced by the afflicted Sohmas, and through her own generous and loving nature, helps heal their emotional wounds. In 2001, it was adapted into a 26 episode series that most fans ended up disappointed in because it didn't finish with the manga. Instead, it was cut short and all of us Tohru/Kyo shippers have been waiting a long time in hopes someone would bring it back to life and finish it. ALAS: IT IS HAPPENING. A new anime television series adaptation produced by TMS and directed by Yoshihide Ibata premiered on April 2019, which will adapt the ENTIRE manga (yes, you read that right). The first season of the 2019 reboot was 25 episodes long. The second season will premiere on April 7, 2020. 
I have a feeling this second season is gonna be one for the books. It has been long-awaited for many people (me). If you are just starting Fruits Basket or maybe this is your first time even hearing about the series, make sure to give it a shot. This might turn into one of your favorite anime. From the animation style, to the comedy and characters you can't help but fall in love with. Fruits Basket will be an anime loved by everyone for generations to come!
As always, thanks for reading my blog this week! You can click my face down below for more anime related content and I hope all of you have an amazing FIRST DAY OF SPRING.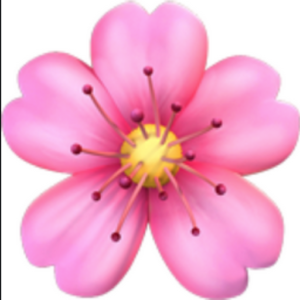 DO YOU SHIP TOHRU/KYO OR TOHRU/YUKI? LET US KNOW ON TWITTER!