WELCOME BACK TO MY BLOG! This week we are going to start a new monthly series where we talk about all the titles in this month's Loot Anime crate! If you are already a looter or follow any of our social channels, you know that this month's spooky theme is UNDEAD! Right in time for the Halloween. We have made sure to pack this crate full of some of the creepiest and paranormal anime you know and love! Let's jump right into it!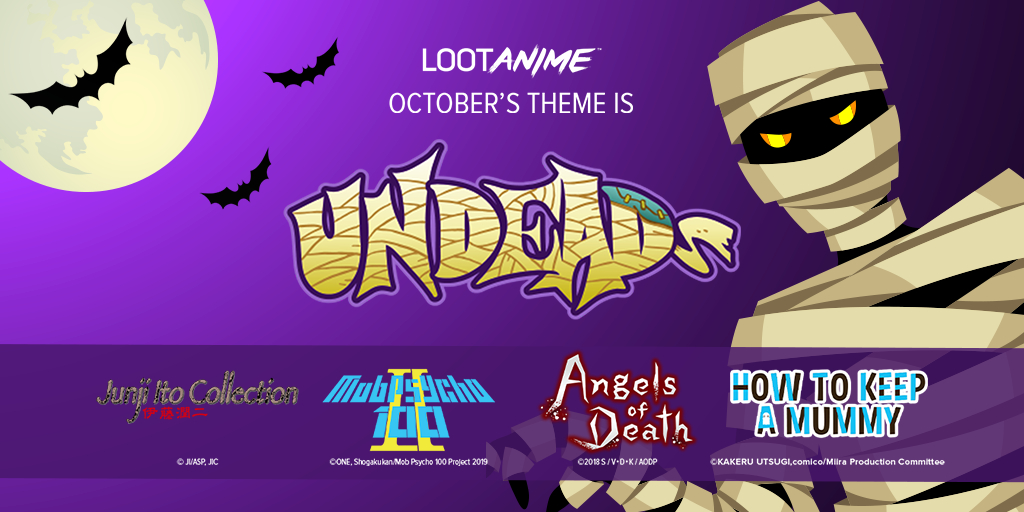 Junji Ito
If you know anything about the anime world that is the horror genre then you know Junji Ito Collection. It is insanely creepy and that is exactly why we chose it. It is perfect for an UNDEAD themed crate. Junji Ito Collection is a horror anime series adapted from the works of popular manga  artist Junji Ito. Animated by Studio Deen, the anime adapts stories from several of Ito's collections. The series premiered on January 5, 2018, and ran for 12 episodes, accompanied by the release of two OVAs. Some of Ito's most notable works include Tomie, a series chronicling an immortal girl who drives her stricken admirers to madness; Uzumaki, a three-volume series about a town obsessed with spirals; and Gyo, a two-volume story where fish are controlled by a strain of sentient bacteria called "the death stench."Many of his works have been adapted for film such as Uzumaki and Tomie. Sounds pretty creepy right?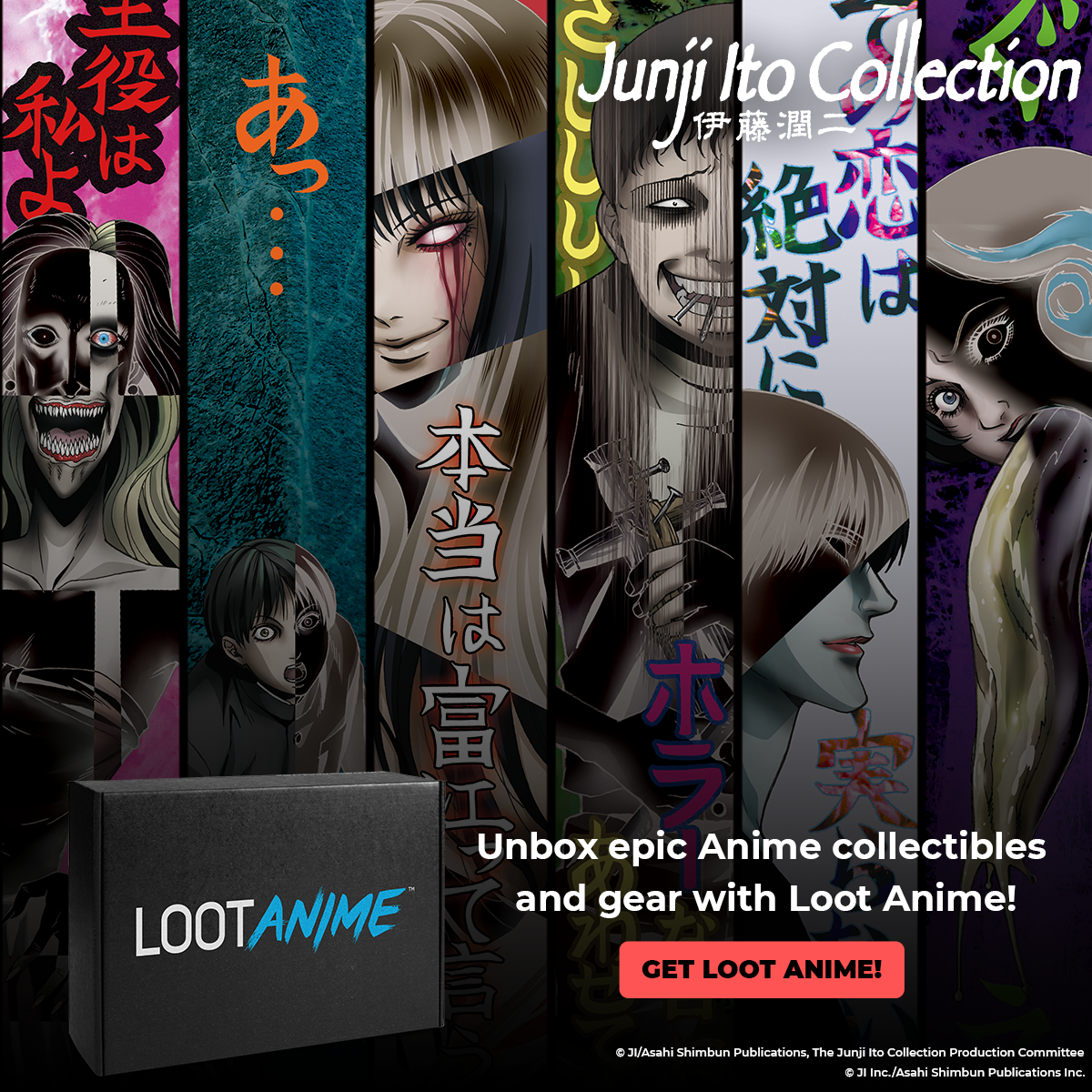 Mob Psycho 100 
OK So definitely not the scariest anime title in this month's crate but definitely one that deserves to be there. I mean the main character has crazy, psychic powers and you can tell me there's nothing paranormal about that. Shigeo Kageyama is an average middle school boy, nicknamed "Mob". Although he looks like an inconspicuous person, he is in fact a powerful esper with immense psychic power. To keep from losing control of this power, he constantly lives a life under an emotional shackle. In order to help learn how to control his abilities, Mob works as an assistant to con-man Reigen Arataka, a self-proclaimed psychic. Mob wants to live a normal life just like those around him, but a barrage of trouble keeps coming after him. With his suppressed emotions growing inside Mob little by little, his power threatens to break through its limits as he eventually encounters other Espers like the Claws. Definitely a good anime to watch anytime of the year. 10/10 would recommend.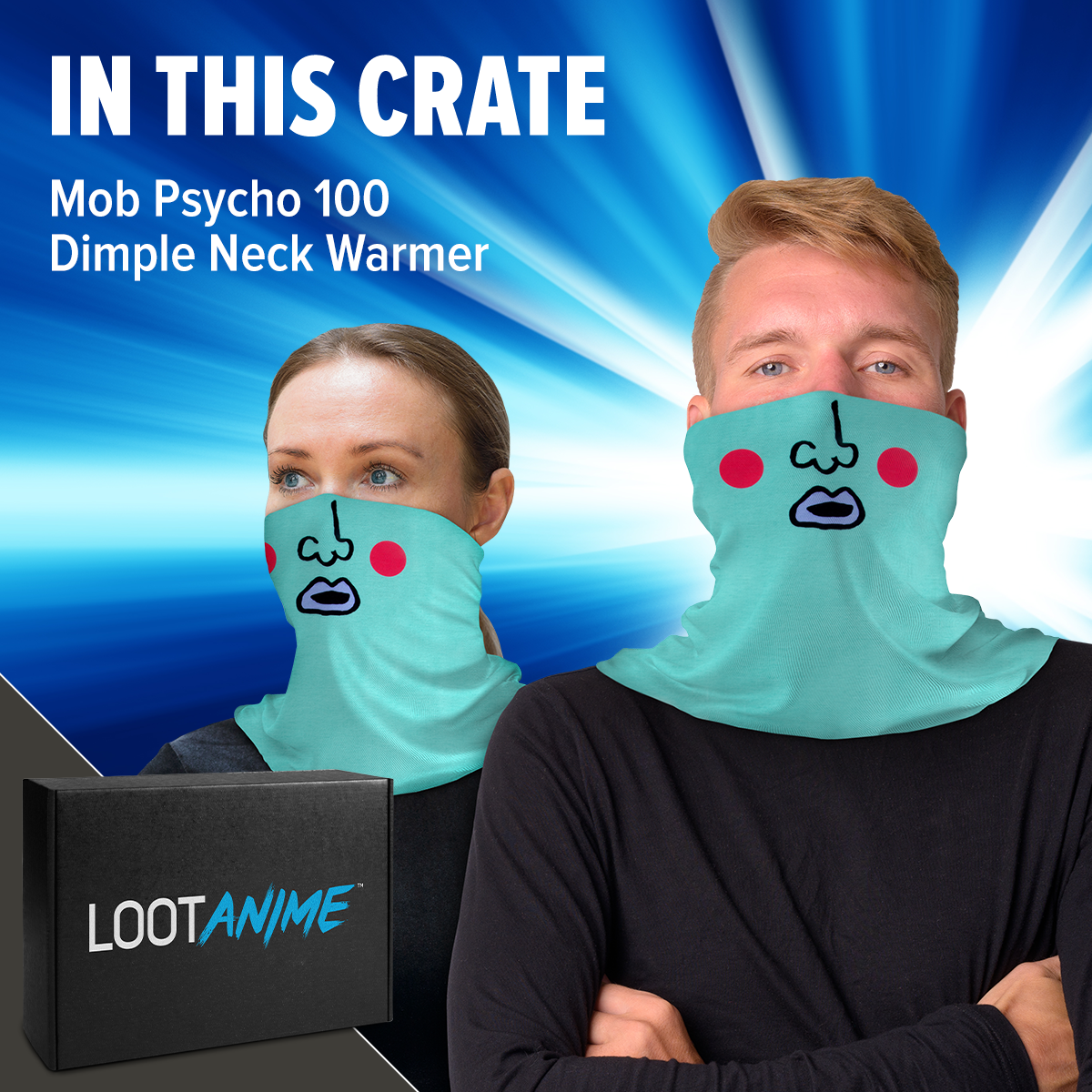 Angels Of Death
Did you know that this title was originally a video game? Then a manga, and then an anime. This one is probably my favorite in the crate because unlike the others it is a hidden gem. not many people know of it but the people who have really love it! Rachel, a 13-year-old girl, awakens to find herself trapped in the basement of an abandoned building. She has no memories of her past or how she got there so she starts wandering around feeling lost. As she traverses through the building, she meets Zack, a serial killer covered in bandages. They make up a promise to each other that he will kill her as long as she helps him get out of this place, and so they start moving through the strange building and have to work together to escape.
How To Keep A Mummy
Did you know that the Japanese word for cute is "Kawaii" but the Japanese word for scary is "Kowaii"?Confusing right? Well that is exactly how I fell about How To Keep A Mummy. Although I would say it's less on the kowaii side and more on the kawaii. When high school student Sora Kashiwagi finds himself staring down a mysterious oversized package sent to him by his self-proclaimed "adventurer" father, the last thing he expects is for it to be opened from the inside… by a little mummy so small it can fit in the palm of his hand! See. you can't even take it seriously because it just sounds cute.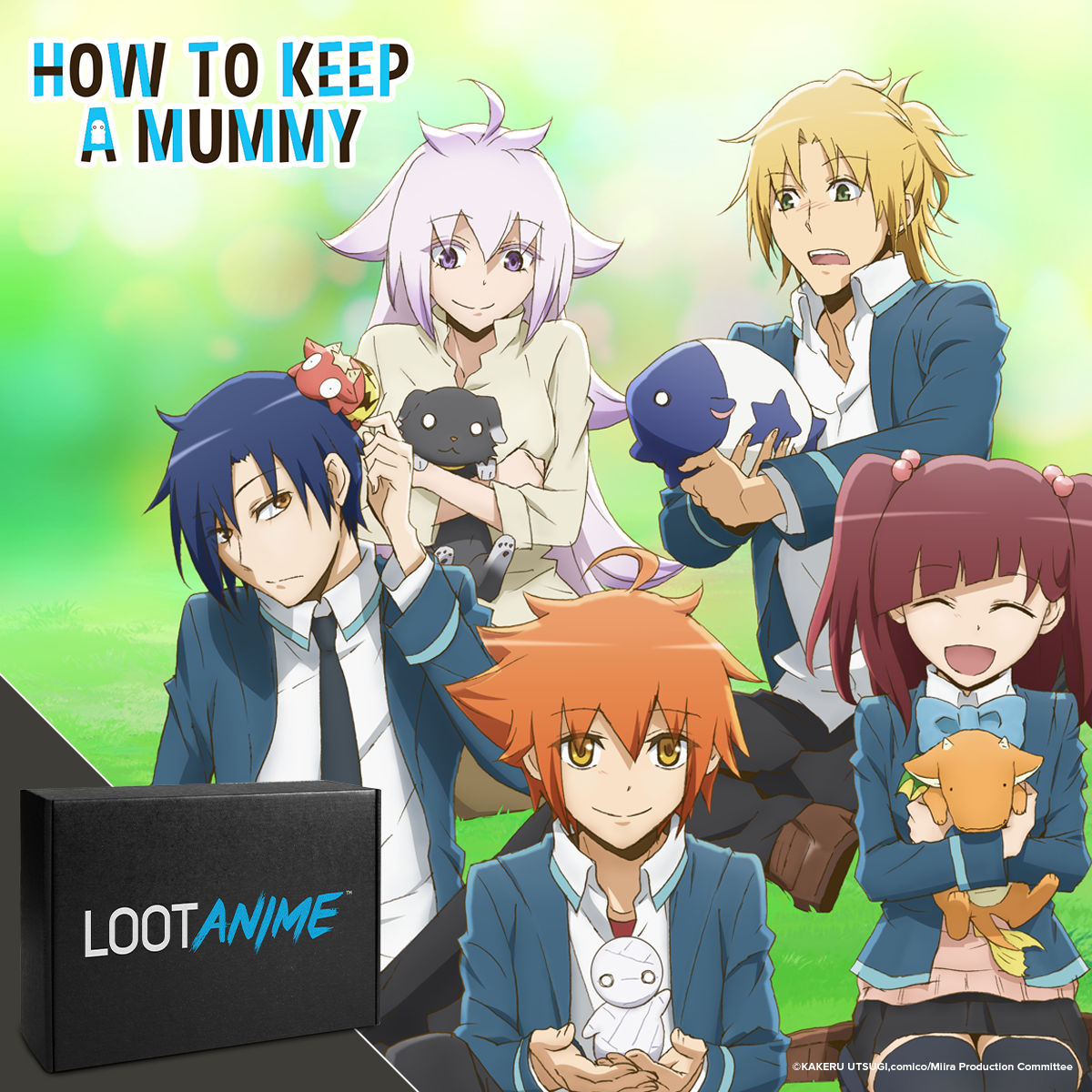 Well guys that was short and sweet. I hope that this blog will give you some more insight into this month's UNDEAD crate. As always thanks so much for reading my blog and make sure to click my face below for more anime related content!
Have you seen any of the above anime? Let us know which one on TWITTER!