This month Loot Crate's theme is BINGE, and while we're celebrating some very well-known shows that you can binge to your heart's content on streaming services, we thought we'd examine some of the less well-tread options available…
If you're familiar with our Streaming the Loot column here at The Daily Crate, you know that most of the time when we look up where to stream our featured franchises we turn to two sources in particular: Netflix and Hulu. The streaming giants are continually getting competition from more and more outlets – next year will be the year when we find out how much of a dent Disney+ will make in the marketplace – but truth be told, there are dozens and dozens of ways to watch great streaming content online that aren't the Big Two.
Sometimes it involves checking out a new source, and sometimes you just need to dig a little bit into a well-known provider to turn up the deep cuts. Here are some fun suggestions to explore!…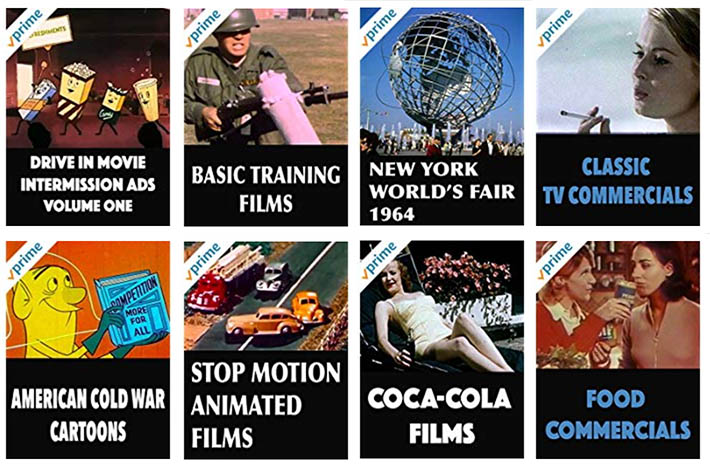 Sure, this doesn't sound like much of a deep dive. Amazon Prime is a big streaming platform! It costs $99 a year! (Though if you have kids and/or pets, you already know that thing pays for itself in free shipping.)  The thing is, perhaps more than any of the major streamers, Prime features a cornucopia of obscure titles and while-away-the-hours fluff unlike any other. One of my very favorite discoveries this year was the catalog of Sprocket Flicks, a company whose mission is to bring you the oddest visuals from bygone eras: An hour of drive-in movie intermission reels! Vintage commercials! Retro animation! Instructional films on everything from army basic training to driving manuals! This is a real rabbit hole to get lost down, lovers of the old school.
And then, of course, there's Buzzr, without whom we wouldn't have the feast of classic game shows that hit Prime last year, too!  If you remember the classic era of the game show (and who doesn't remember watching Super Password while you were home sick with the flu, amirite?!), this is your jam: Match Game, the o.g. Family Feud with Richard Dawson, Tattletales, Card Sharks… and of course, Press Your Luck. Oh, Whammy, how we loved you so… onward with the binge, buzzers ready!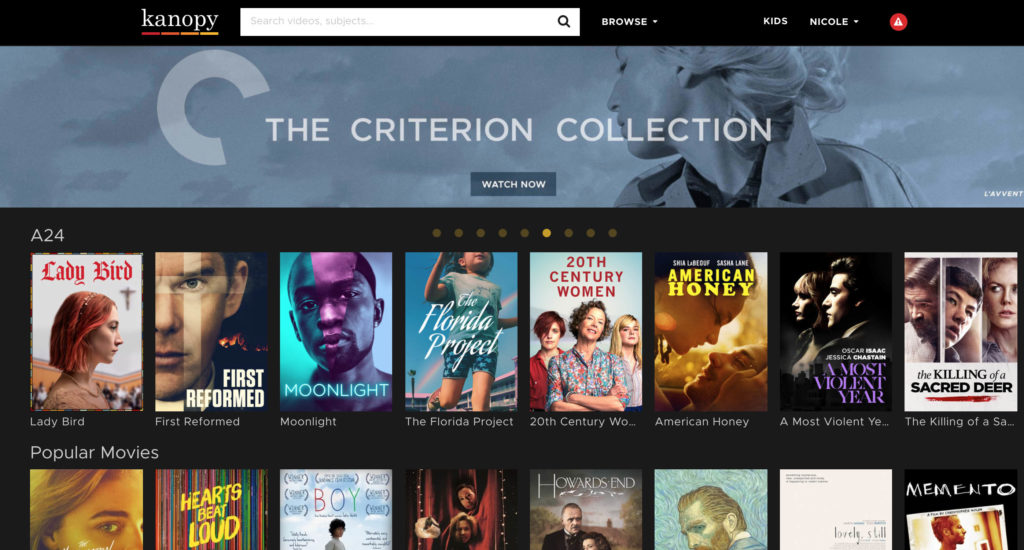 Remember that tattered piece of paper scrunched up in your wallet behind your dental insurance and your Rite Aid discount card? Yeahhh, your library card – how dare you forget?! Look, even if you don't get to the library much (Due to time and space, I've become more of a Kindle user than I like to admit), no one should be without a library card ever… especially when things like Kanopy exist. With just a library ID – in Los Angeles you can even apply for an ECard, which is what I did – you can access hundreds of hours of streaming films and documentaries, a real find for those nerds who lean toward the cinematic. Not only is a good chunk of the venerable Criterion Collection here, but hot-as-hell indie studio A24 recently made its entire catalog available on Kanopy, including Oscar winner Moonlight, plus Lady Bird, The Florida Project, A Most Violent Year, Under the Skin… you're gonna be busy, film buffs.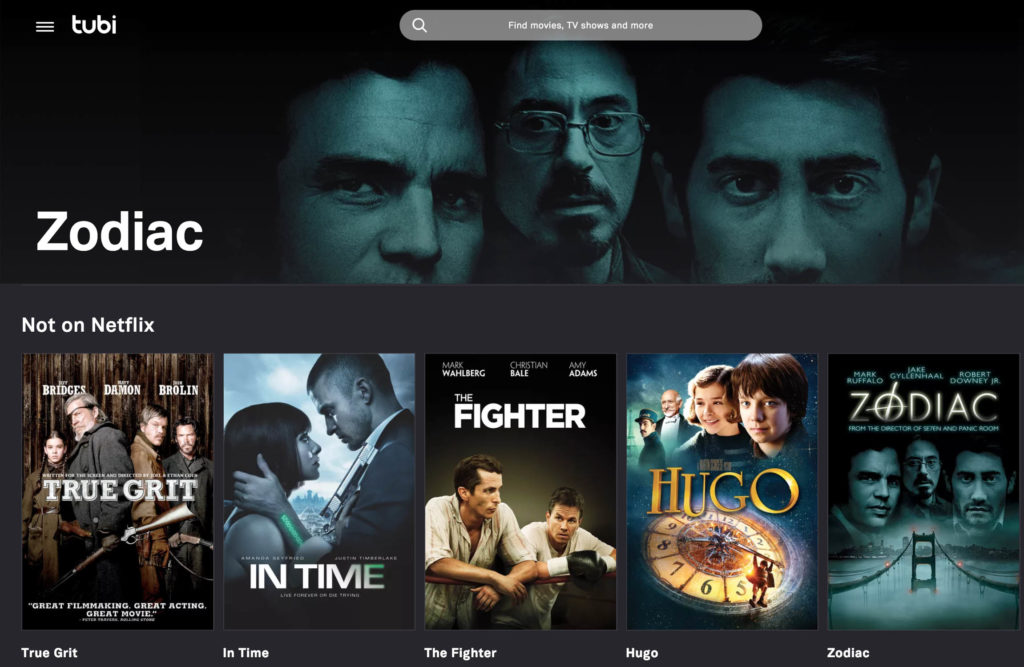 So here's the thing about many of the free (and legal) options to stream movies online: Sometimes, you have to put up with commercials. It's a drag, but the upside is that 95% of the time they are minimal and fairly unintrusive. (Less so than even Hulu's commercial option, which is totally worth the extra money to bypass, BTW.) Tubi.tv is probably the best example of this: Every 15 or 20 minutes or so, you might get one commercial. But their content is quality – loads of current movies and classics from MGM, Lionsgate, Paramount and more – you'll find yourself questioning if that's so much to deal with. Tubi is the only service currently streaming Argento's original Suspiria, so that's where I ended up to watch it before the reboot came out. They also have an entire section cheekily entitled "Not On Netflix," because hey, you were wondering, right?

So, as it turns out, earlier this year I wrote an entire blog on the last two of our recommendations, Night Flight Plus and Shout Factory TV – the focus then was on how great their selections were for recalling some of our favorite film and TV memories of youth. And they are still among the most interesting choices for streaming content with a heavy pop-culture angle. At $4.99 a month, Night Flight Plus is a small expense but totally worth it if you are into music documentaries, strange and delightful cult films, and snapshots of the MTV era that will take you back (though for the record, we still think they need to get a LOT more of the original Night Flight episodes online to really live up to their name.)
On the other hand, Shout Factory TV basically can program whatever it wants and we're content because this delightful online platform is completely freeeeeee.  It's a testament to Shout Factory's desire to continue to make the titles they've acquired as accessible as possible that they offer this service; most of what's been added recently is Christmas-related stuff, but you've still got everything from cult-hit Roger Corman films, to Thunderbirds, to The Weird Al Show, to a slew of MST3K classics, with exclusive BluRay extra documentaries and more.  Probably the most exciting recent addition was the 1980's animated classic The Last Unicorn… yeaaaah, forgot that little nugget of fantasy from your youth, didn't you? Grok the amazing title sequence above!
---
---
Take a break from BINGE-ing all this goodness and check out our upcoming January assortments from Loot Crate, Loot Crate DX and Loot Wear! Sign up by 1/19!