The central premise of Hulu's excellent Castle Rock, which just ended its first season, is that the people, places and things across Stephen King's immense collection of fiction are all intertwined. Of course, that's been the case in King's work all along…
What Castle Rock brings to the table that's new is an original storyline (featuring the Deaver family, the mysterious Kid, and more) to ensnare all those famous names and places in King's repertoire into something fresh and fun, but those of us who are fans have been reveling in those connections for years. This month, we're featuring IT – specifically, last year's amazing film adaptation – in Loot Crate DX, so we thought it'd be fun to dedicate a Friday Five to the ways in which King's yarn about the Losers' Club of Derry, Maine and their battle against Pennywise the Clown (or is he a clown?!!) ties back to other characters and concepts in his work.
Now, mind you – clocking in at 1,138 pages, IT the novel is a whopper. (The Stand beats it for the title of King's longest book by just 15 pages.) We can't possibly list all of the connections to other books here (such as the spotting of "a clown with shiny silver dollars for eyes" in The Tommyknockers, or a creepy interaction between the protagonist of 11/22/63 and two of the youngsters from IT – and of course, eventually someone's going to make a reference to Shawshank Prison); still, these five are probably our very favorites…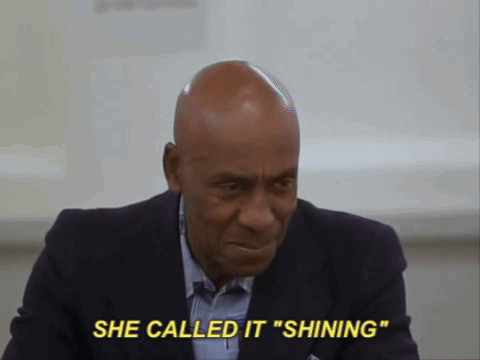 Dick Hallorann was a hero in Derry before the events of IT
One of IT's young protagonists, Mike Hanlon, owes his existence to a major character from another King book: Dick Hallorann, the Overlook Hotel cook from The Shining, played memorably by Scatman Crothers in the Stanley Kubrick film. In one of IT's many historical sequences, there is a racist arson attack on a black dance club in Derry and young soldier Hallorann – who seems to know exactly how to escape and no one can explain it, almost as if he were psychic – saves many patrons including Mike Hanlon's future dad, decades before he taught little Danny Torrance how to shine. (We weren't surprised that no mention of this event turned up in last year's film, but were still a little bummed about it.)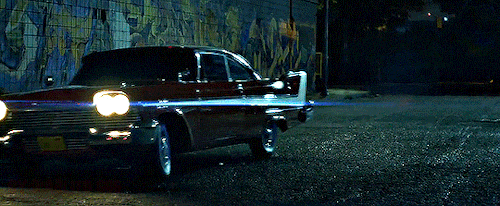 The clown that turned into a (very familiar) car
Here's an event in IT that we won't get to see on film (if they include it) until the highly-anticipated IT: Chapter 2 is released next year: Truly wretched school bully Henry Bowers, who of course murdered his dad under Pennywise's influence, escapes from the mental institution as an adult. Pennywise is right there to greet him and implore him to take out the Losers Club once and for all, but a clown isn't too practical to give you a ride back into town – which is why the creature transforms into a cherry-red 1958 Plymouth Fury. Sound familiar? Indeed: the same make, model and color as King's eponymous killer car Christine. (Plymouth Furies also turn up in The Stand, 11/22/63… oh and hey Dick Halloran had one, too! Mah dude Steve looooooooves that car.)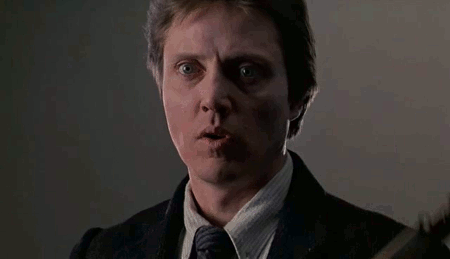 The serial killer incident in the town nearby
Another IT connection we may yet see in the sequel: Adult Beverly Marsh at one point refers to "When that crazy cop killed all those women in Castle Rock."  Along with Derry, Castle Rock is of course the most commonly referenced Maine location in King's work (and the setting of the current Hulu series) – but did you know what she's referring to here is actually the events of the very first appearance of Castle Rock? That would be The Dead Zone, later adapted into one of the very best film versions of any of King's books by David Cronenberg starring Christopher Walken (pictured above) as Johnny Smith, who awakens from a coma with clairvoyance and the ability to see the future. This puts him on the trail of Frank Dodd, the aforementioned killer cop, as well as politician Greg Stillson who proves to be a much larger danger to all humankind.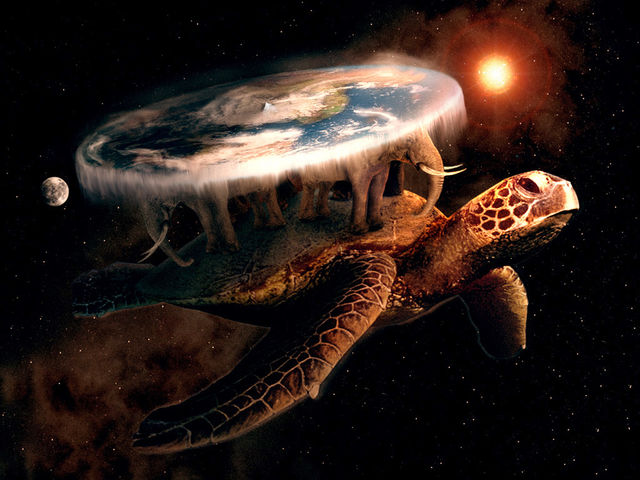 A big turtle is in fact a Guardian of the Universe
Say what now?! It's true, in a manner of speaking: Maturin is not so much a turtle in the sense that we know it, but a benevolent being who definitely resembles a turtle. He's one of the twelve Guardians of the Beams who stand watch and support The Dark Tower, which is the center of all existence. Yeah, we know – if you haven't read The Dark Tower series, this all sounds bonkers and it kind of is anyway. (Another guardian is Shardik, who is basically a cyborg bear. STEVE.) Such mind-bending realities are standard in that long fantasy series, but how does Maturin relate to IT, you ask? A big centerpiece of the Losers' Club's battle against IT is The Ritual of Chüd, in which they psychically battle the creature with their will and their wits; it becomes real because the children believe it. In the novel, Maturin advises young Bill Denborough, the first to step up and use this tactic against IT; we sort of saw the kids at the end of the first film, casting aside their fears and willing IT out of the sewers. Now, director Andy Muschietti has indicated that we may see a full-blown Ritual of Chüd in IT: Chapter 2, so will Maturin come out of his shell and play too? It's anyone's guess.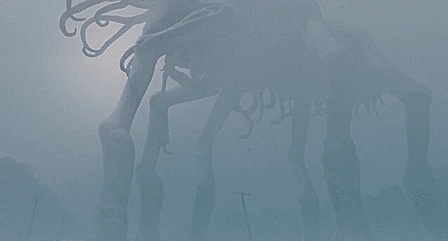 All of the most malevolent monsters in the Kingverse come from one place…
Where in the universe could a creature as malevolent and terrifying as IT come from, anyway? Ah, exactly: The answer is nowhere, IT comes from beyond space. Namely, what is referred to as Todash space in The Dark Tower series, it is a void of nothingness filled with monsters that exists between alternate realities (Ex., our universe and the one occupied by the Dark Tower characters.) It's referred to as the Macroverse in relation to IT and Maturin, and in one of its best other appearances it has no name at all: In the novella (and film, pictured above) The Mist, the military's Arrowhead Project opens a portal and unleashes all manner of terrifying, bloodthirsty creatures into our world. Fans have since successfully inferred that they came from Todash space.
---
---
Feel like you just can't turn around without seeing spooky clowns these days? Why not embrace it – get this month's CURSED Loot Crate DX, which not only features IT but Evil Dead 2, Edward Scissorhands, The Mummy and more! Sign up by 10/19 at 9pm PST