This weekend, Dark Phoenix arrives in theatres as the twelfth installment in Fox's X-Men movie franchise, which has now spanned nearly two decades. And probably five times as many cast members along the way!
Now that Disney has acquired 20th Century Fox, the waiting game begins to see how Marvel will move forward with the X-Men on the big screen and beyond; most folks presume that Dark Phoenix will be the last in the current run of films that started in 2000 with X-Men, a film that basically kick-started the comic book adaptation juggernaut that continues to this day. So chances are pretty good that we may see a whole new cast of actors take on these iconic superhero roles in future movies in the MCU, but it's been a pretty incredible roster to date – including of course, many characters like Professor X, Magneto, Jean Grey and others who have been played by more than one performer. Then of course, there have been all the casting rumors and near-misses that are typical of big blockbuster films that are in development for so long… are you up on your X-Men trivia of actors who were up for roles at one point or another? Let's use today's Friday Five to find out!
Angela Bassett as Storm
The legendary Oscar nominee was allegedly on the radar for the role of Ororo Munroe as early as the 90's, when for a while James Cameron was toying with the idea of making an X-Men film. She remained the top choice of the filmmakers for the eventual 2000 picture, though according to screenwriter David Hayter the actresses' agents fought for a salary that unfortunately the production couldn't afford. (Remember, X-Men was a big gamble at the time; the last big comic book flick that preceded it was the universally panned Batman & Robin.) Bassett passed, clearing the way for Halle Berry to take the role.
Jim Caviezel as Cyclops
James Marsden has such a superb superhero-ready chiseled jaw that it's hard now not to see him behind the visor of Scott Summers, but he wasn't the original choice for the role either. Back when X-Men was in production, Jim Caviezel – who had launched from obscurity a few years earlier in Terrence Malick's The Thin Red Line – had the inside track to play Cyclops. Thing is, Caviezel was already committed to the sci-fi drama Frequency with Dennis Quaid, and the production schedule wouldn't allow him to do both films.

Kate Winslet as Rogue
One of the biggest diversions from the comic book sources that the original X-Men film took was with the character of Rogue, who is much younger in the film (closer to Kitty Pryde's age) than she is in the books. Initially, her film counterpart would have been too, and fresh-off-the-success-of-Titanic Kate Winslet was offered the part. She turned it down, and several actresses – including, after they'd already made Rogue younger in the script, Rachel Leigh Cook – circled the part before Oscar-winner Anna Paquin was cast.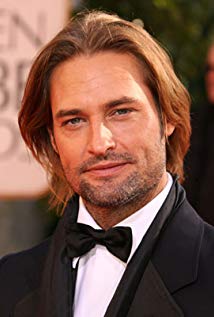 Josh Holloway as Gambit
We know, right… this one would have been so good! During the height of Lost mania, everyone's favorite Southern bad boy Sawyer was apparently cast for a brief time as Remy LeBeau in X-Men: The Last Stand, but the filmmakers ended up cutting Gambit's role altogether. (Probably for the best, given how hectic and crowded that film ended up being.) Taylor Kitsch would go on to do that one scene in X-Men Origins: Wolverine, and we're still waiting for the  proposed Channing Tatum Gambit to actually be a thing that's happening.
Dougray Scott as Wolverine
Probably no X-Men character has had as storied a casting history as Wolverine, going back to that Jim Cameron version that might have cast Bob Hoskins in the role (I mean, he does resemble short comics Wolverine!) Once the 2000 film was in development, yet more actors were rumored including Russell Crowe… but it was Scottish actor Dougray Scott who actually won the role. He was Wolverine, for a brief spell… and then it fell right out from under him when he was seriously injured on the set of Mission Impossible 2. A true bummer for Scott, but in retrospect a gift for the rest of us who would soon find out just how amazing an Australian unknown by the name of Hugh Jackman was…
---
---