A Christmas Story has become a holiday cinema institution, and though some are much bigger fans of the film than others, there's one element to it that nearly everyone can identify with: that one holiday present that stuck with you as a kid, all these years…
Let's be real, getting presents is still fun whether you're 9 years old, or 90. As one gets older, the satisfaction of giving presents becomes a lot more tangible, too… nevertheless, it's always a joy to receive something from a loved one that indicates they really know you. As kids, it was a whole lot easier for us to make sure that info got across… we were writing out a list of what we wanted, after all!  Still, there's no underestimating how exciting it was when that one thing you wanted most was behind all that wrapping paper…
So, in that spirit, we spoke to our Daily Crate team and got some input from them on their favorite geeky holiday gift memories!  Presenting our Friday Five, including four of our most intrepid TDC contributors and yours truly… get out the milk and cookies and reminisce with us!
"My favorite geekiest Christmas present would have to be the year my Mom found an original She-Ra t-shirt from the 80's when it was 1998! Not only that, but she had wrapped it in a box and folded inside was the brand new Game Boy Color! She made me open that box first as she knew there were Game Boy games like Pokémon and such that were also under the tree and she didn't want to spoil the surprise. Props to creativity from my Mom and always supporting my love for gaming and having the willpower to wait on cracking open her OWN Game Boy Color she bought herself despite having it for a full month. That takes some strength and I love her for it." – Candice Shane
"My mom was an expert at making Christmas super special when it came to what she calls the "Big Ticket Item", which she would typically hide in such a way that when I finally opened it, I wasn't expecting it. The best example of this was when I was six years old, and I desperately wanted a SEGA Genesis. We had Christmas at a family friend's house and traveled with all the presents in our car – little did I know the SEGA was hiding behind my seat, as I was a perceptive lad that counted and weighed and measured all my presents as we loaded up the car (like you do!). Come Christmas morning, there was an extra present I hadn't accounted for, wrapped up in shiny red paper, with a "From Santa" attached to it. I was elated, and it's memories like this that show how incredible my mom was – a single mom working multiple jobs and going to college full time, and raising me (no easy task raising me, that's for sure!) and she was still able to pull stuff like this off. Way to go, mom, I love you!" – Joshua Ball 
"Once upon a 1996 Pennsylvania winter, sat a house. Inside said house, slept a girl. 6 year-old Amanda Vinson dreamt of the Christmas wonder that awaited her the next morn. She awoke to discover her tree, filled with presents! Among those, the presents of all presents. Young Amanda wept with joy as she tore through the wrapping paper to reveal her treasure. Her very own Easy Bake Oven. From there, greatness was born. That… and about 7 cookies baked via lightbulb. Merry Christmas everyone! (BTW, this is the ad that I remember watching and writing to Santa for!)" – Amanda Vinson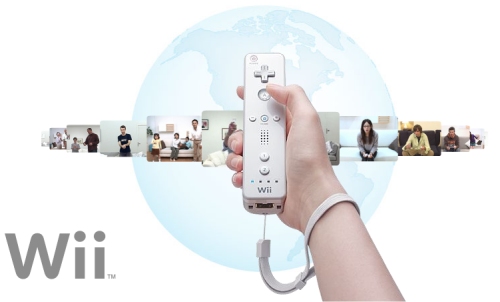 "This will show my age, but I was 16 when the Wii came out. I wanted nothing else but that dang Wii for Christmas, and I just knew my parents were getting me one. Naturally, the first gift I unwrapped was The Legend of Zelda: Twilight Princess, and I absolutely lost it. I continued to my next gift, which turned out to be Marvel Ultimate Alliance, so at that point I knew what was next. My mom plopped a giant box in front of my sister and I. Being the berserk youth that we were, we shredded that paper to pieces, but the contents of the box wasn't what we were expecting. Inside was a bunch of rocks and a card that read "Your Wii is coming in Feb because Santa was stupid and didn't preorder it in time." That's when I stopped believing.
[Just kidding, I still believe in Santa.]" –
Tyler Sanchez
"The year was 1981, and I had officially graduated from the entry level fandom of Star Wars to the slightly more sophisticated, historically-savvy adventures of one Indiana Jones. (And with all that came with it, including being moderately terrified by visions of melting faces every so often. I was six!) Still, as a burgeoning female geek with a broad range of interests – that year, I also asked for an Easy Bake Oven and a set of Dukes of Hazzard action figures – my most coveted gift was my own 12″ replica of Harrison Ford. I adored him, my playtime interests being perfectly nestled in the middle ground between "action" toys and "dolls." Who were we kidding? Like the Star Wars set before him, this Indy was not an action figure, he was a doll. Which is fine for girls and boys! For several holidays and birthdays to come, rue the relative who gave me a Ken doll as a gift, because they inevitably ended up at the bottom of my toy pile; Indy was the BF of every Barbie doll I owned until I was done with Barbies for good. He was perfect. (Even if for some bizarre reason they gave him blue eyes when any fangirl worth her salt will tell you, Harrison Ford's eyes are the dreamiest hazel. Sheesh, Kenner, get it together!)" – Nicole Campos
---
---