It's September, which means it's officially Halloween! To celebrate Spooky Season, we're going to be covering five movies a week to add to your Halloween watchlist. Some of them you've probably seen, maybe there's some you haven't. Either way, we'll be celebrating monsters, pumpkins and horror all season long. We're launching our blog series with the five Tim Burton movies I watch every year, without fail.
The Nightmare Before Christmas (1993)
Let's get this out of the way: yes, I know Tim Burton did not direct this movie. Henry Selick did. But the movie is literally called Tim Burton's The Nightmare Before Christmas, so I will not be taking any flack on this one.
This is a classic Halloween movie for a whole bunch of different reasons. The nature of the film takes everything we love about Halloween and wraps it into one movie. There's trick or treating and skeletons and witches and vampires and werewolves—Halloween Town has it all. To add to that, the characters of The Nightmare Before Christmas are iconic enough to transcend their own movie. Plenty of people have seen Jack Skellington somewhere before they ever saw the film. (His talents are renowned far and wide, of course.) Whether it be a costume, a decoration, or the wardrobe of the middle schooler listening to Blink-182, the art and characters of The Nightmare Before Christmas are pretty well known.
Then you have the soundtrack. For a Tim Burton movie, Danny Elfman music is almost a given, as much as Johnny Depp or Helena Bonham Carter. The minute you hear it, you feel like a spritely kid on Halloween. And when the season rolls around, the song at the top of my playlist is always going to be "This is Halloween."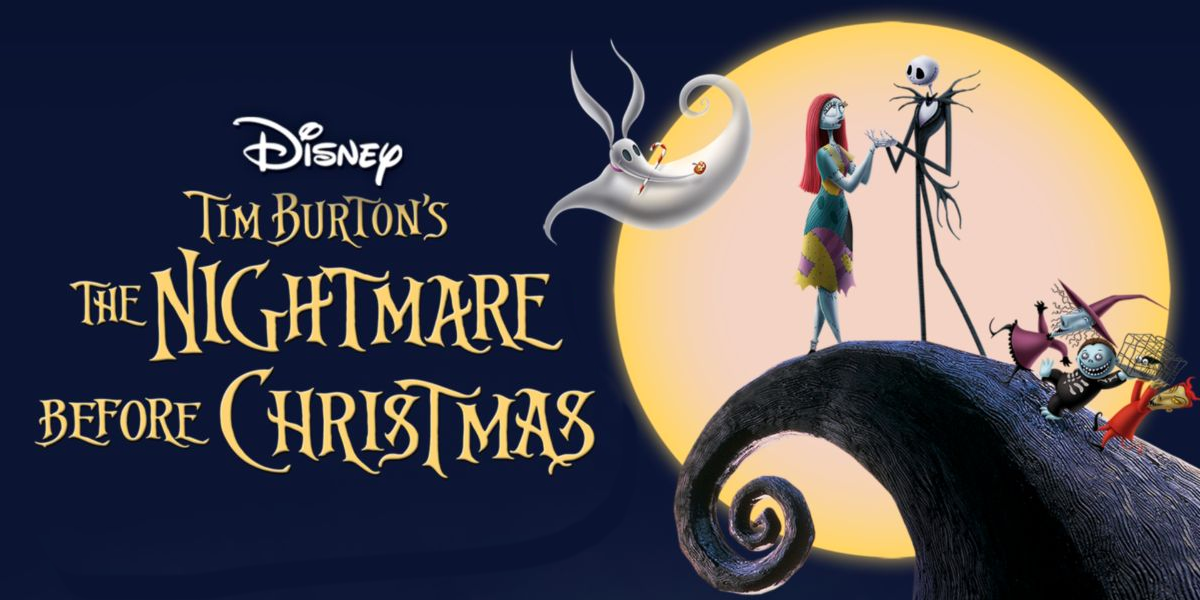 The Corpse Bride (2005)
This is another animated darling that basically defined my personality as a kid. My copy of The Corpse Bride actually has Tim Burton's autograph on the front. It's a Halloween movie that has the same painstakingly beautiful animation as The Nightmare Before Christmas, wide-eyed characters in the classic Burton style, and even more music by Danny Elfman. And of course, the main characters are voiced by Johnny Depp and Helena Bonham Carter. When it comes down to it, this is the quintessential Tim Burton film.
But don't be blinded by the aesthetic! One thing this movie doesn't get enough credit for is its story. There's a lot going on in the plot, in the themes, right down to the symbolism of the color palette. (Don't get me started on the underworld's bright hues and the world of the living's desaturated grey. We'll be here for a while.) The soundtrack also feels more subtle, in a way. There are less songs with that sing-along quality, and more beautiful instrumentals like "The Piano Duet." That and the more mature humor set it apart from earlier movies like The Nightmare Before Christmas.
There's also just something special about the characters. They're complex in a way that doesn't immediately catch the eye, and just plain compelling. The movie's bittersweet ending will always be one of my favorites, even when I watch it every year.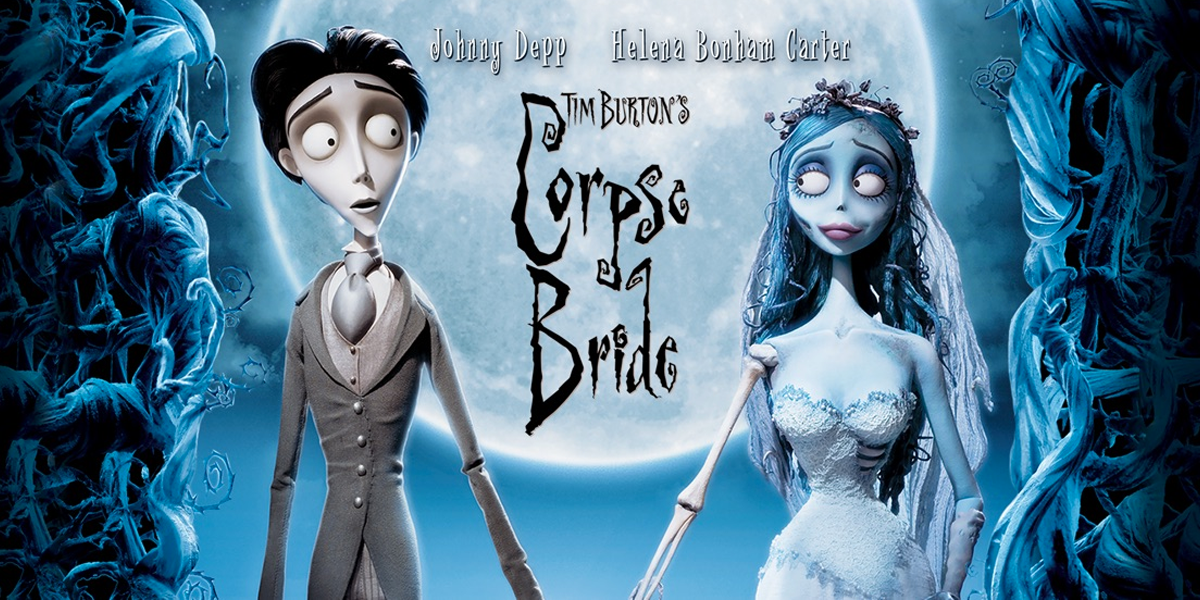 Sleepy Hollow (1999)
I may be underestimating the popularity of this movie, but I consider this to be one of Tim Burton's gems. It doesn't get the same kind of hype as Nightmare Before Christmas or Beetlejuice, but like Corpse Bride, there is a lot going on in this movie; a lot more than a campy retelling of The Legend of Sleepy Hollow. 
Sleepy Hollow is both a ghost story and a murder mystery. There are some signature comedic elements, and a whole lot of spooky fun, but it's grounded by the questions of a real horror movie: Are ghosts real? What does the ghost want? How do we stop it? That gives the film a different vibe than many other Burton films, which simply revel in the concept. Sleepy Hollow has a bunch of twists and turns that make it a really interesting watch.
And obviously, one of the best things about this movie is the all star cast. There's Johnny Depp, Christina Ricci, Christopher Lee, even Christopher Walken! Every scene makes you go, "Wait, I know them too!" If it's your first watch-through, it might be worth it to keep iMDB on hand, to save yourself the time wondering why these people look so familiar.
On a smaller note, this movie also has such a specific aesthetic, and one that I really enjoy. It's all about the dawning of science in an age that's still steeped in tradition and superstition. A lot of Ichabod's scientific tools look outlandish and bizarre, like his magnifying glasses with a dozen lenses. It reminds me of the Robert Downey Jr. version of Sherlock Holmes. If you liked one, you should try the other!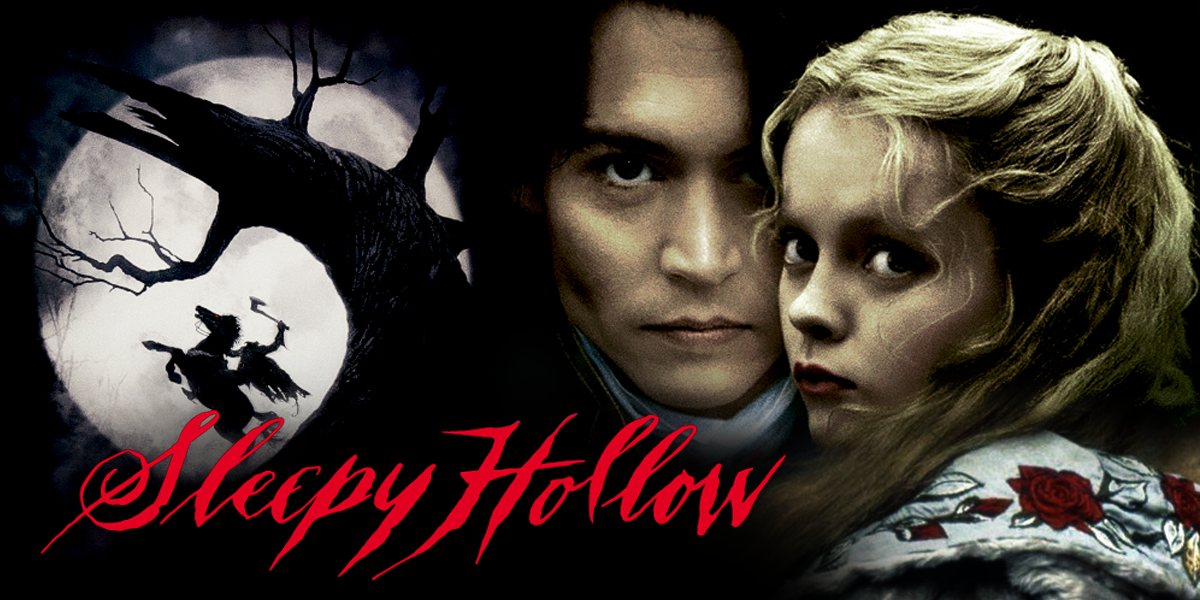 Sweeney Todd (2007)
This one has a special place in my heart. When Sweeney Todd first came out, I was still pretty hesitant about horror and gore. It took months for my friends to convince me to see this movie, and the major selling point was that it was a musical. A horror musical? A horrusical? How scary could it really be? It ended up being the first R-rated movie I saw in theaters, and I absolutely loved it.
As a retired theater kid, Sweeney Todd is a shoo in for me. The soundtrack carries so much of the weight; listening to it start to finish tells you almost the whole story. The songs are catchy, compelling, and sung by the actors actually playing the characters. (And all of them sound good. Don't worry, there's no Les Miserables issues here.) And what a bunch of actors it is! This is another movie where the whole cast is recognizable and does a fabulous job.
Like most Burton films, the aesthetic is almost a character in itself; the desaturated grime of London up against the comically garish red of blood, the bright colors of the flashbacks and dream sequences and the incredible costumes. All of them make this film interesting to watch, even with the sound off.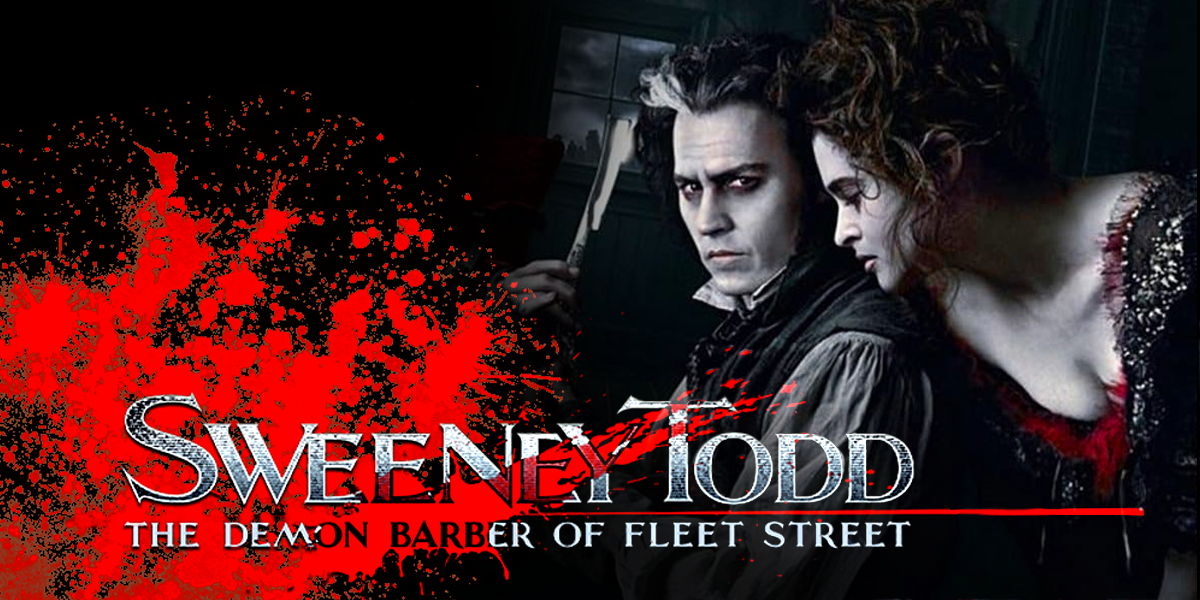 Beetlejuice (1988)
Now this one might just be my favorite Tim Burton movie ever. Beetlejuice is iconic in every aspect of the film. It has some of the coolest costumes, the most quotable lines, and the interesting characters of any Tim Burton film. It has an absolutely brilliant cast, and a soundtrack I would be able to recognize a hundred miles away. This movie takes the concept of a haunted house, analyzes it down to the micro level, and comes out with something hilarious and incredibly unique. 
Beetlejuice almost acts as a foil to Sleepy Hollow. They're both about spirits and hauntings, but take the concepts in completely opposite directions. Sleepy Hollow is a mystery, where Beetlejuice leaves no questions. We know exactly what's going on, but it's just too fun to watch it all play out. Sleepy Hollow is dark and mysterious in its color palette, where Beetlejuice says, "Actually the afterlife has a lot of vivid green." Sleepy Hollow is about control and revenge, while Beetlejuice is way more laid back. These ghosts are just trying to get through the dang day…and then the rest of eternity on earth.
It also has one of the most unique and recognizable aesthetics of any Tim Burton film. The black and white pin stripes, the purple and green lighting, the complex design of all the ghosts and spirits in the afterlife. (I had nightmares about the priest at the end for years. As an adult, there's nothing I want to do more than to build a grotesque Barbara mask with eyes in the mouth.) And of course, no musical scene could ever match the energy of the Day-O dinner party scene, and nothing ever will.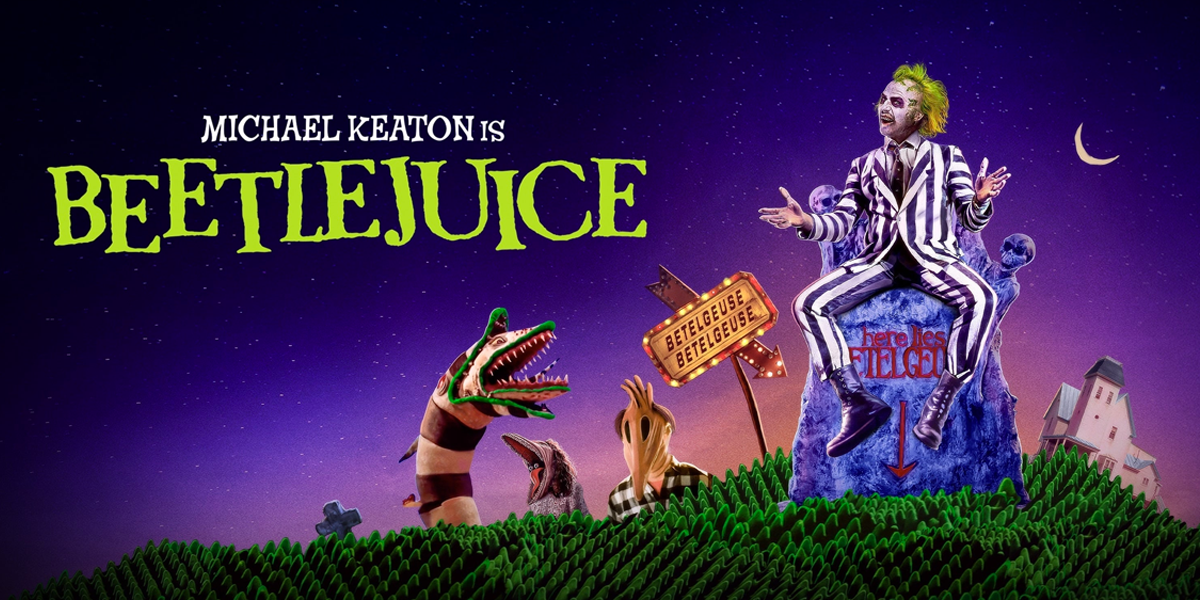 So there we have it! These are our top five Tim Burton movies, but what are yours? Let us know what other movies you'd like to see covered in this series.
If you're looking for more Halloween content, make sure to follow us on social! Our Loot Fright Instagram has a first look at Halloween Horror Nights at Universal Studios Orlando, and we'll be doing a review of the event next week. And as always, you can get all your horror needs by checking out our bi-monthly Loot Fright crate, currently offering a limited edition Beetlejuice poster! Order yours before we run out!