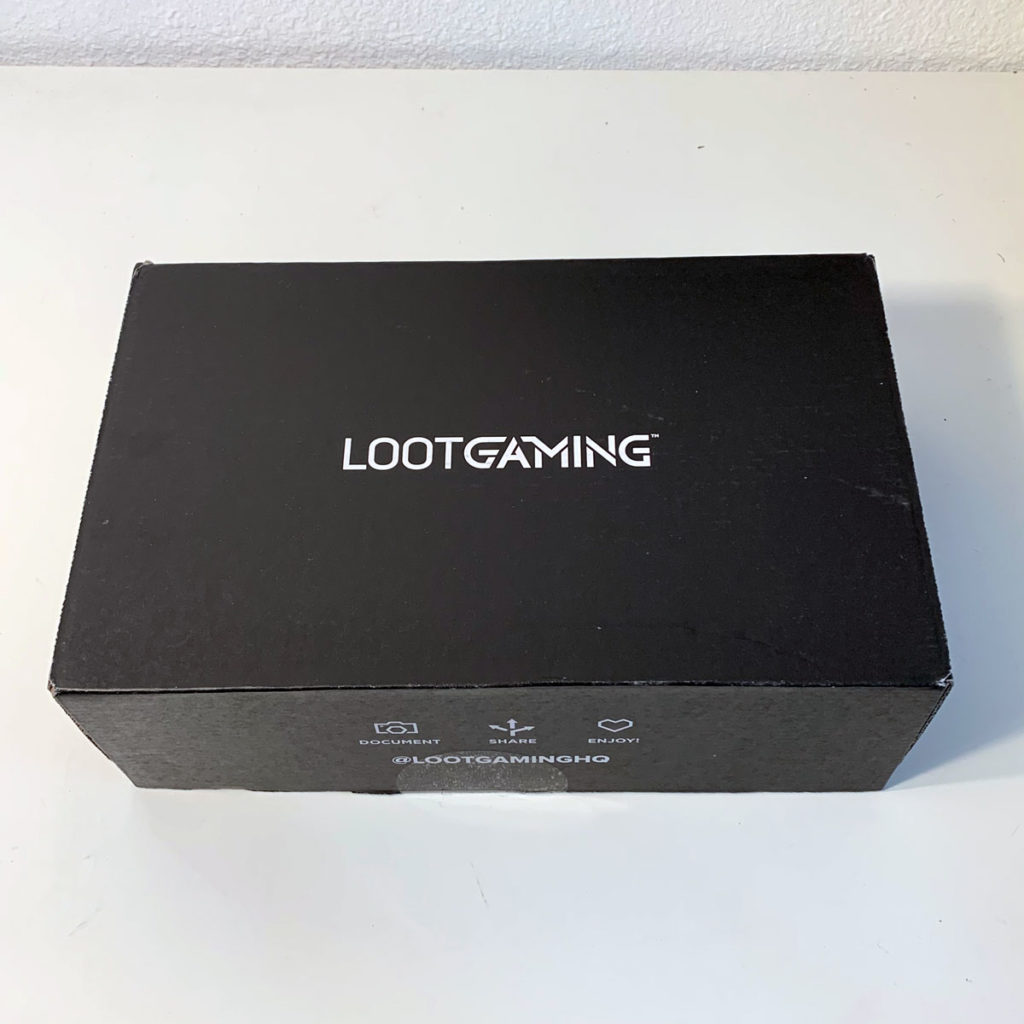 It's here!!! My November Loot Gaming crate showed up at my doorstep a few weeks ago, but I decided to wait to unbox it so I don't ruin the fun for anyone who hasn't opened theirs yet. The theme for this crate was "BEAST" and it included collectibles from Doom, Fallout, and Elder Scrolls. Let's see what's inside.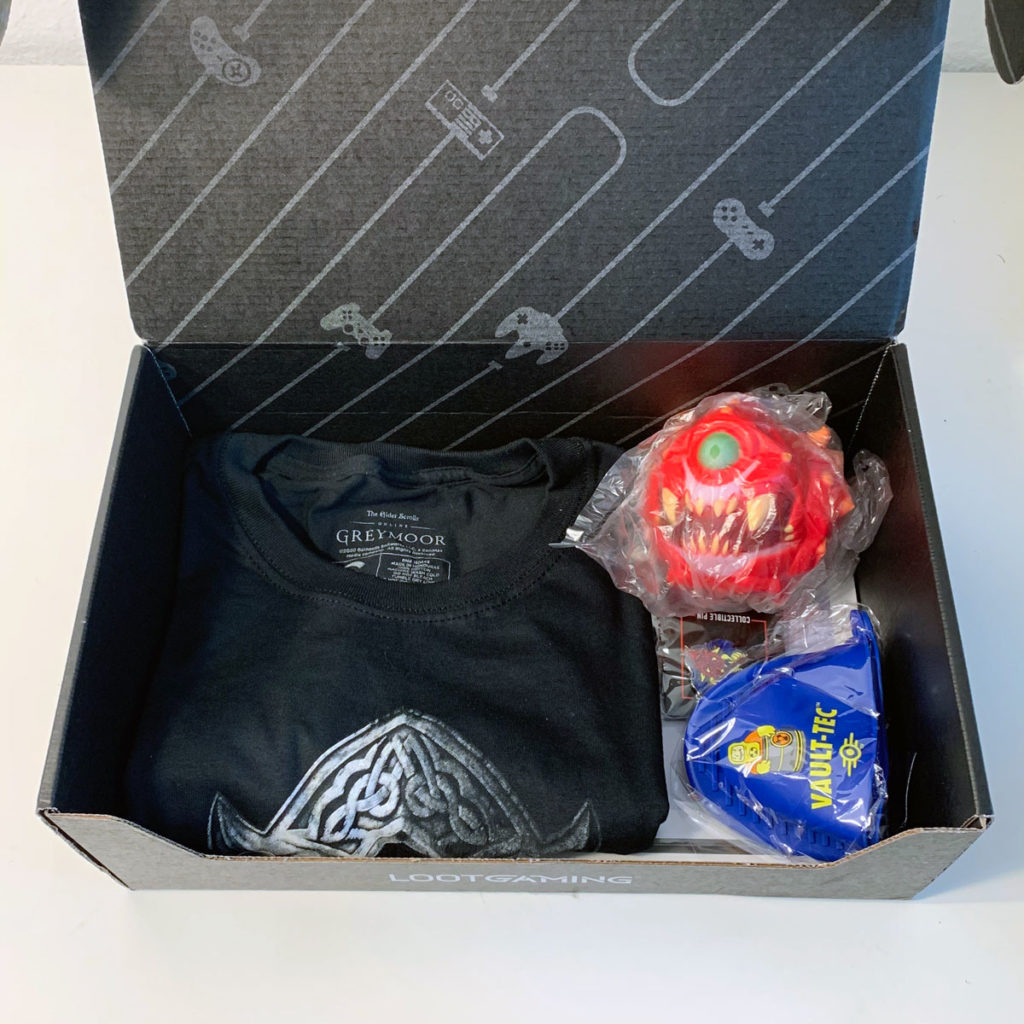 OOOOO! This is what you see when you first open the crate. So far I see a T-shirt, a Cacodemon, and something Vault-Tec related. Let's take a closer look at these three items.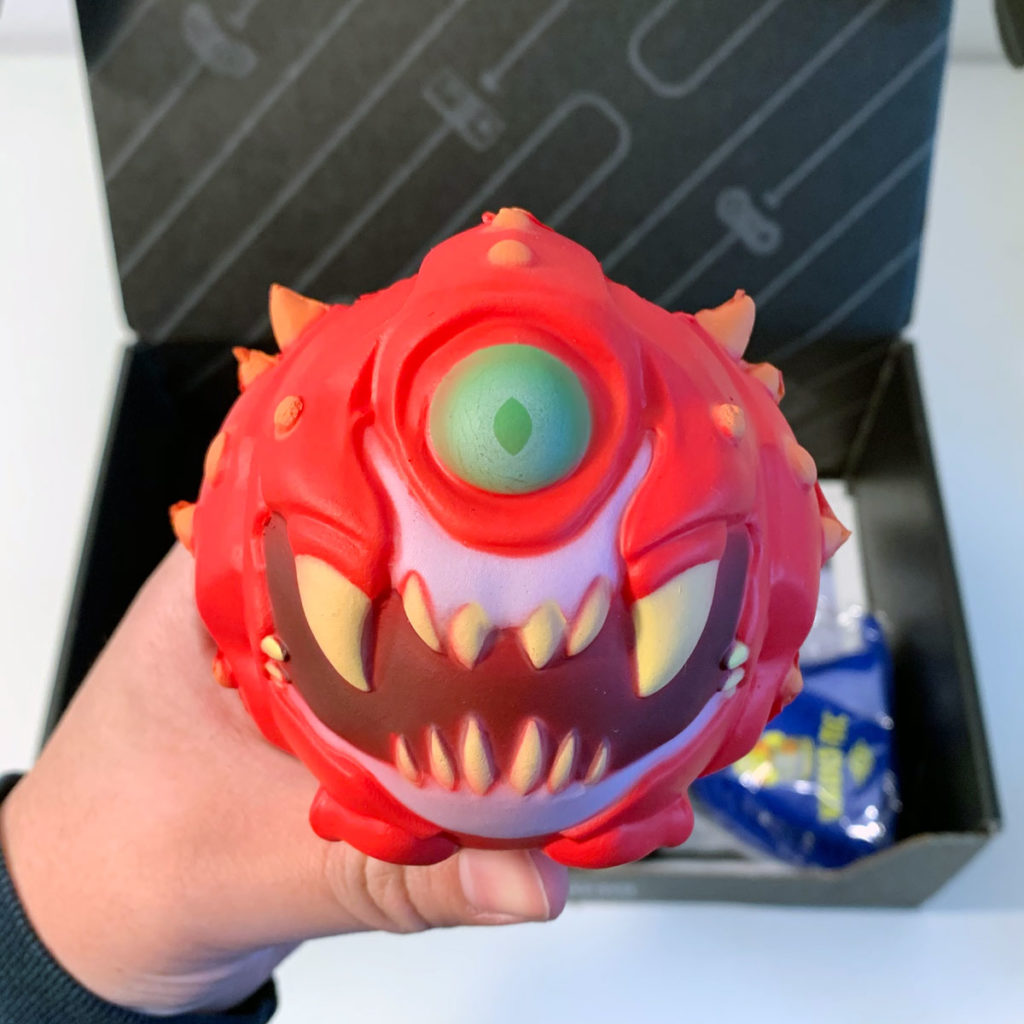 This is the Cacodemon Stress Ball from DOOM! It's super vibrant and a great size for squeezing all of your stress away. Not gonna lie, it's really fun to squeeze. If you're not super into stress balls, you can also put this little guy on your shelf or desk setup– he'll stand up on his own and look super cool as well.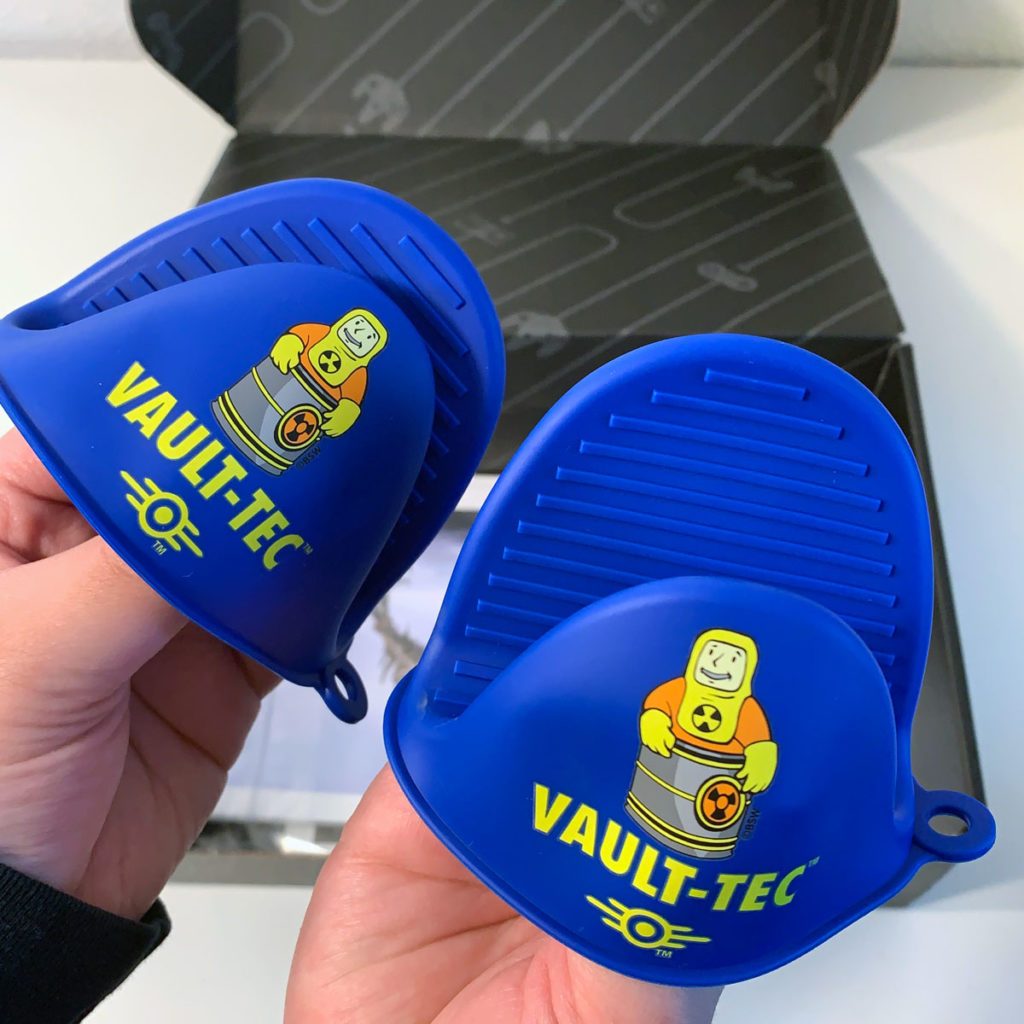 Here we have not one, but TWO silicone oven mitts with Fallout colors and artwork! Silicone is a great alternative to traditional cloth oven mitts because they are flexible, easy to put on, and super easy to keep clean. I also appreciate the non-slip grooves on the inside of the mitt. You can store these away by tucking one mitt into the other. I'll definitely be using these to pick up pot and pan lids.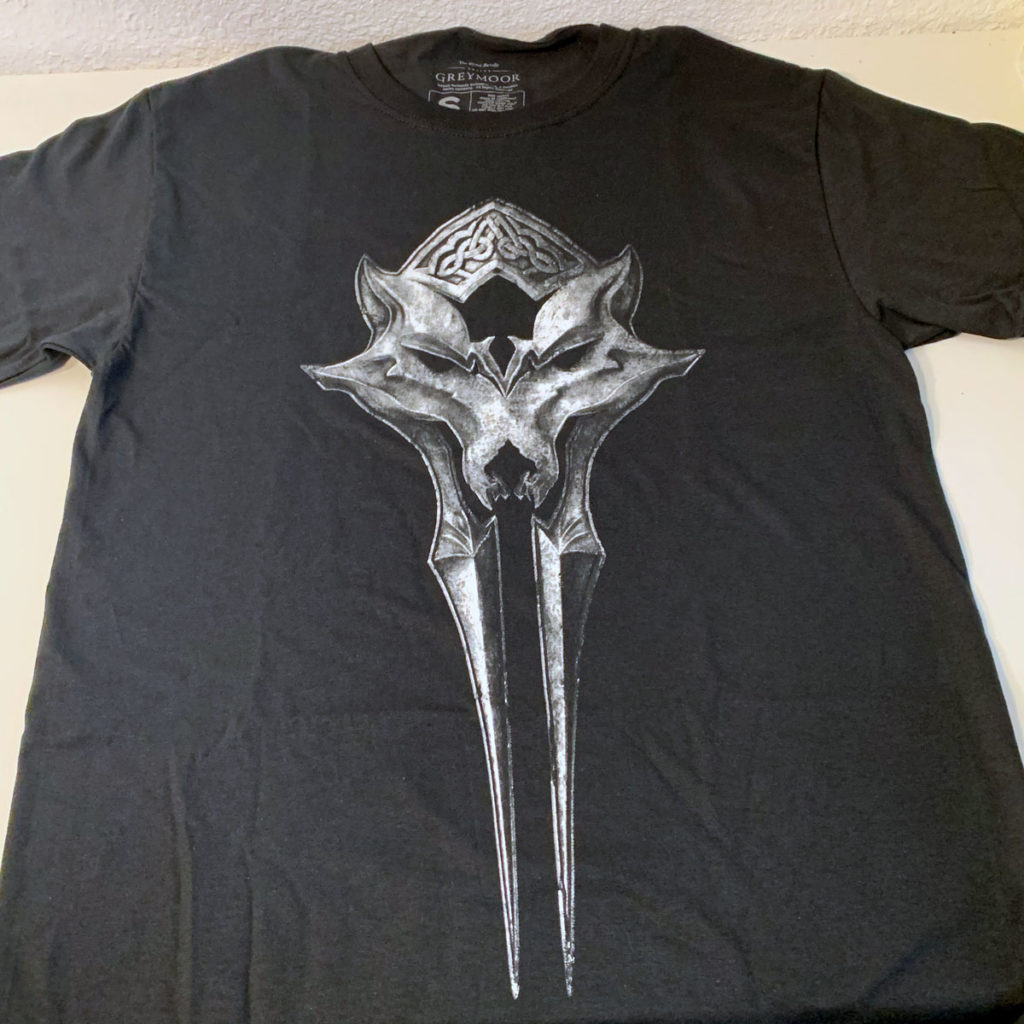 And now onto my favorite item– the Elder Scrolls Online Greymoor tee. This one is a Loot Wear/Loot Gaming exclusive. I'm stoked to see that ESO got some love in this Loot Gaming crate. The design is super simple BUT super sweet! I'm definitely going to be wearing this tee.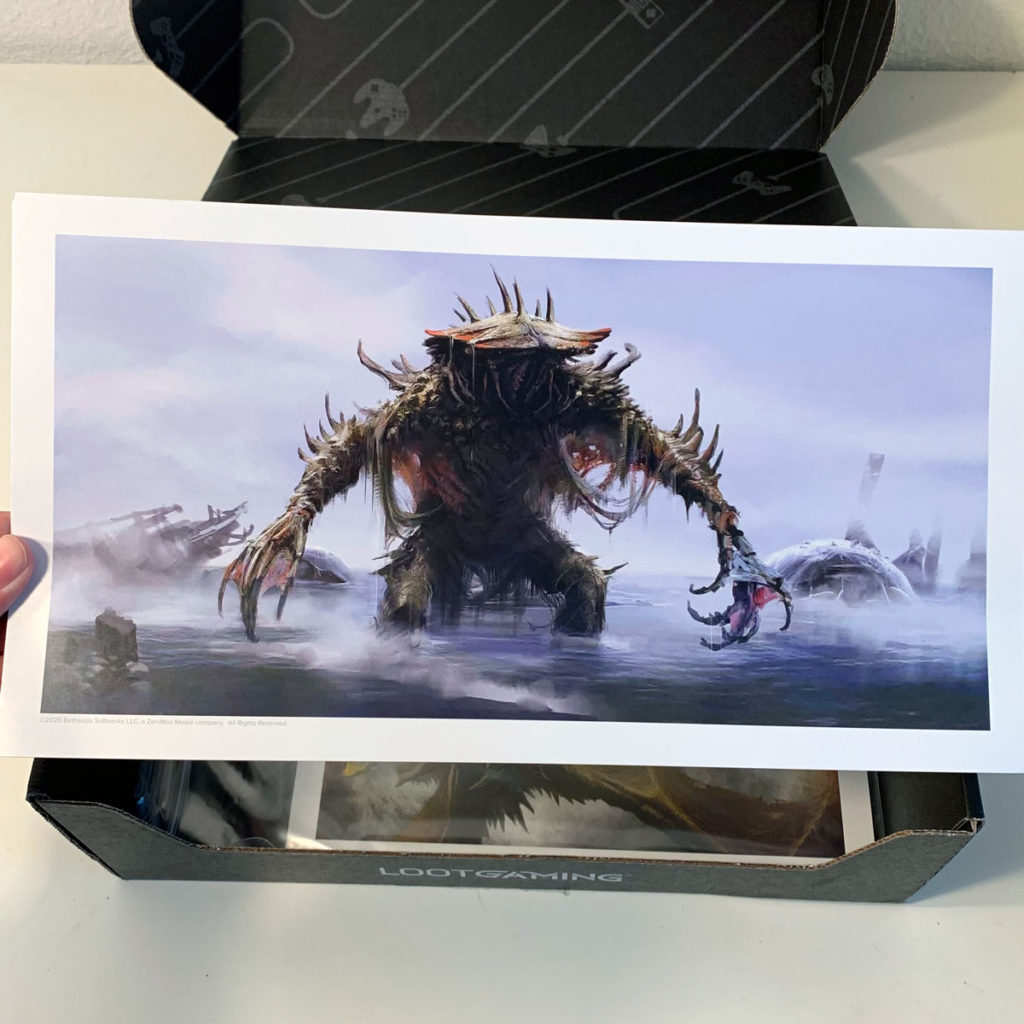 Here's a sweeeeet exclusive Fallout Art Print! I love the size, the artwork is super cool, and the print + paper quality is top notch. Definitely framing this one.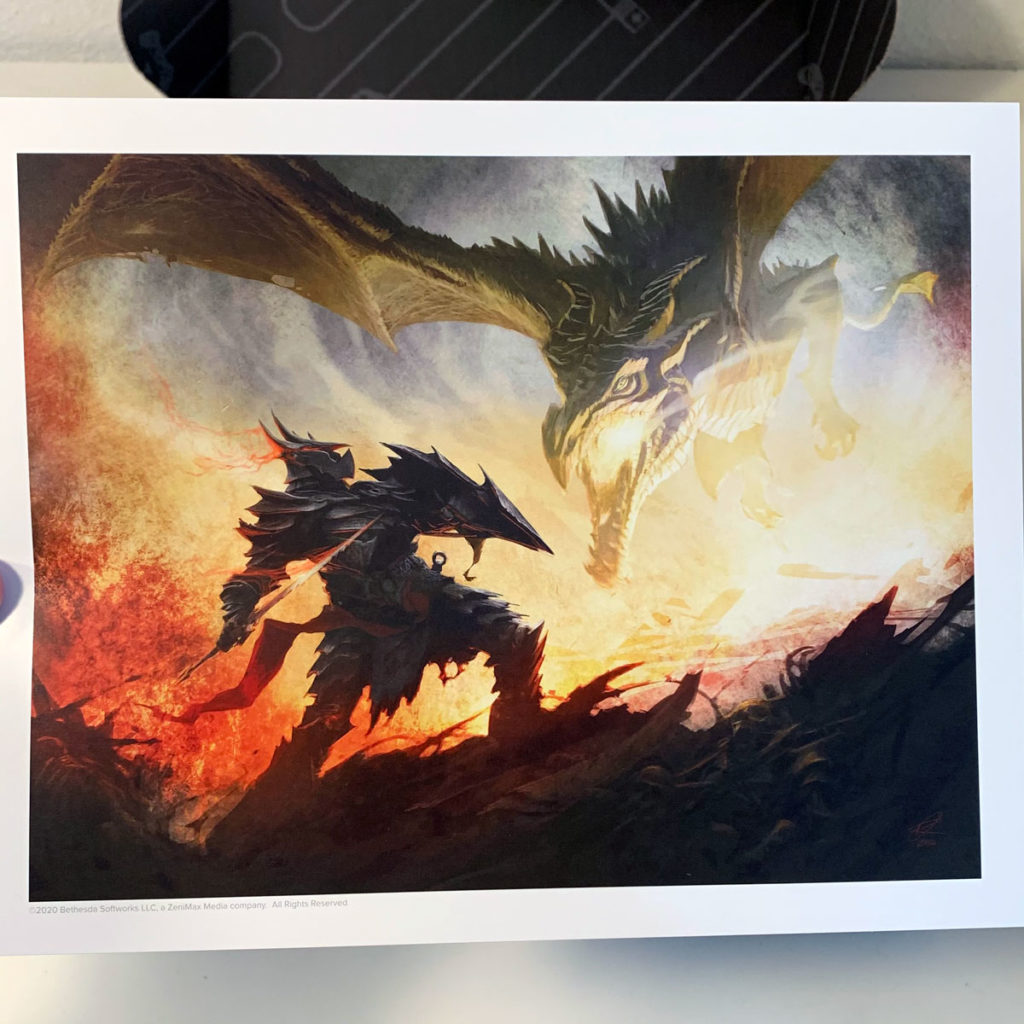 The second art print is another Elder Scrolls exclusive. I love the colors in this print. The armor… the dragon… it's all just *chef kiss* perfection. I'm most likely going to display this in my game room.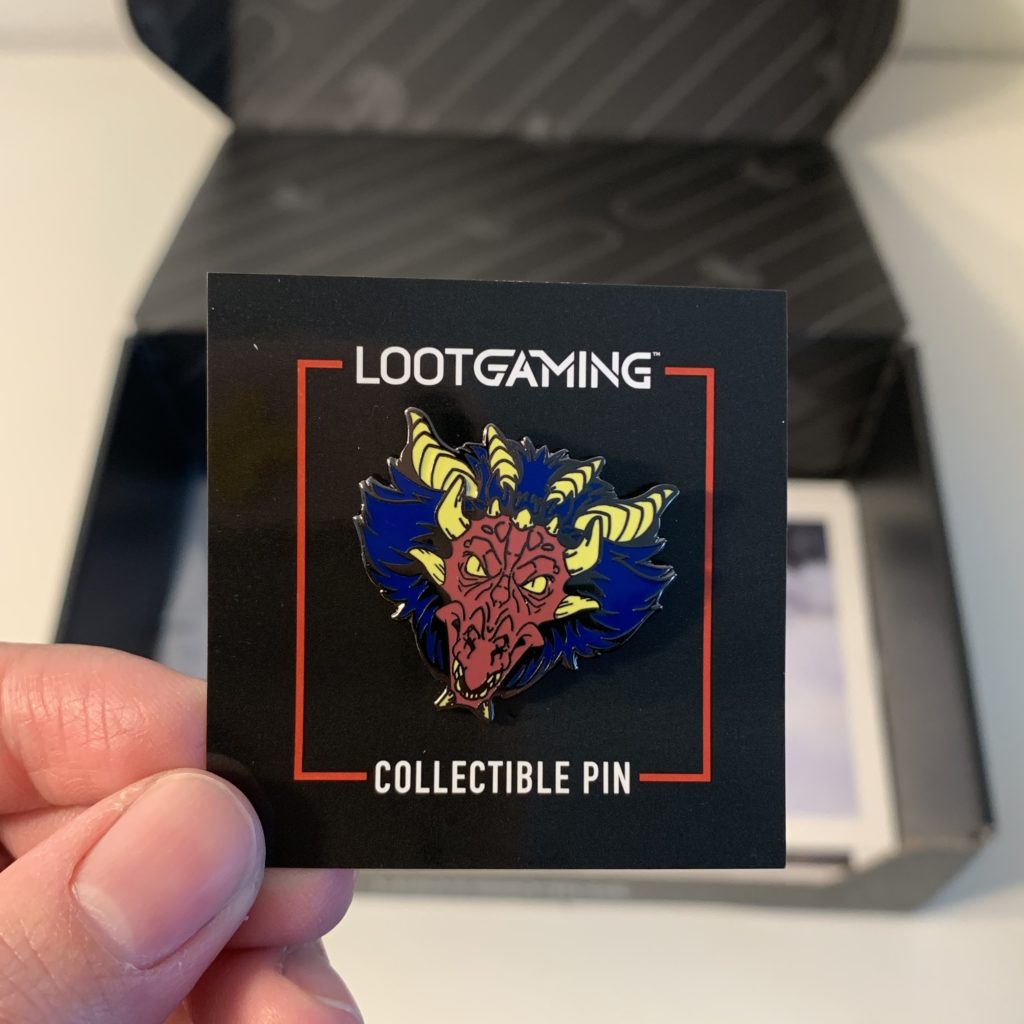 I don't know about you, but I'm a pretty big pin person. I put pins on my overalls, denim jackets, tote bags… and really anywhere they'll stay put. This Beast pin is a Loot Crate exclusive. The artwork is dope and I love the color scheme on this one. I might put this pin on my denim jacket when I'm feeling a little edgy.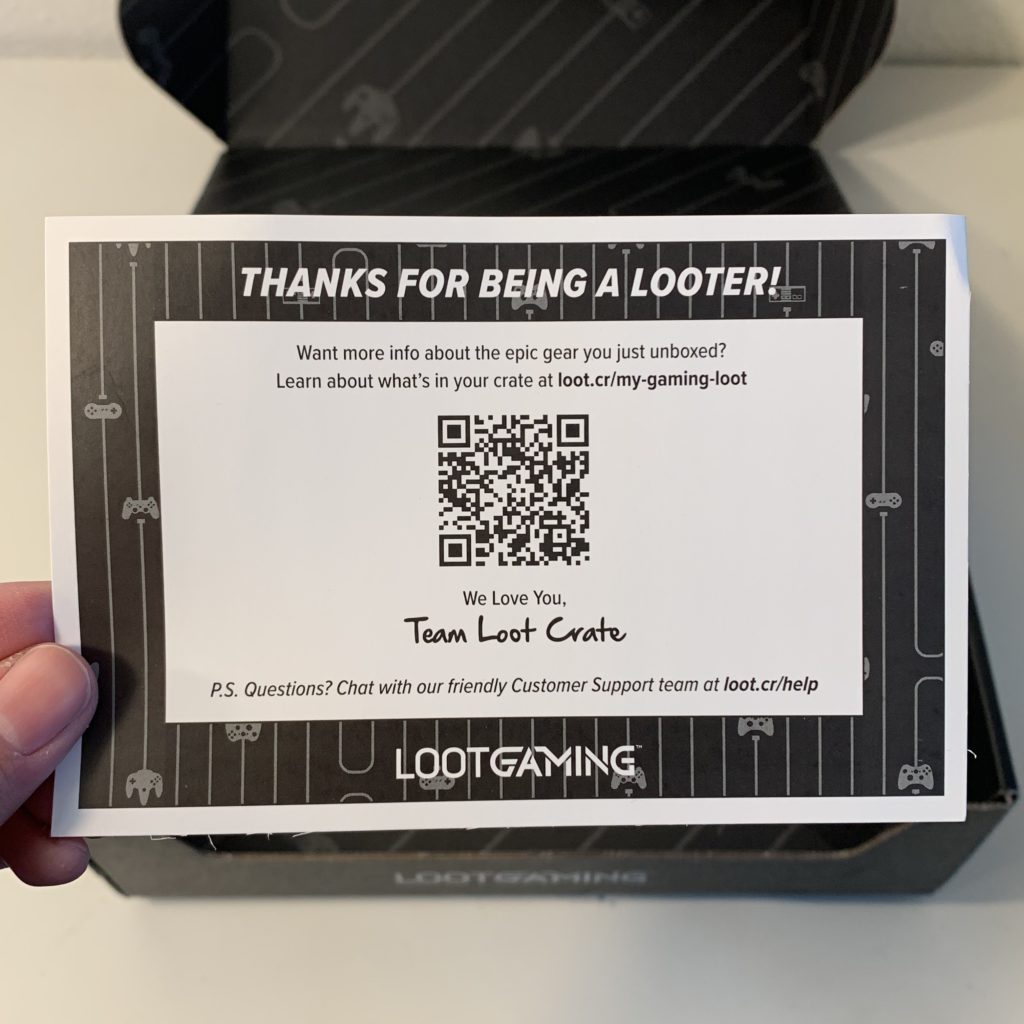 Lastly, here's the QR code to access the digital inserts with information about the products in the crate. The QR code is super helpful because you can even view past crates!
Well, that's it for the BEAST crate. My favorite items were the ESO T-shirt and Elder Scrolls art print. I'll be unboxing the December crate in a couple weeks, so be sure to keep an eye out on our social pages! Until next time, see you later gamers B)