Loot Wear is teaming up with female artists throughout geekdom to design and curate for our Loot for Her line. We're calling this program "For Her, By Her"! Each month we'll bring you a one on one with each artist we collaborated with, making unique apparel designed by talented women in the field.
---
This month we bring you star artist Asunción Macián Ruiz! Asunción designed our Dark Crystal item for us this month!
Where are you from originally and where do you call home now?
I'm from Valencia, Spain. I'm currently living in the countryside with my husband and parents-in-law and our pet family.
What is your artistic background and did you have any formal training?
I've never had formal training. I'm self-taught so I pay extra attention to my work to give it a proper render, and I spend some time improving my skills. I've drawn since I was a kid so I'm used to practicing to learn more.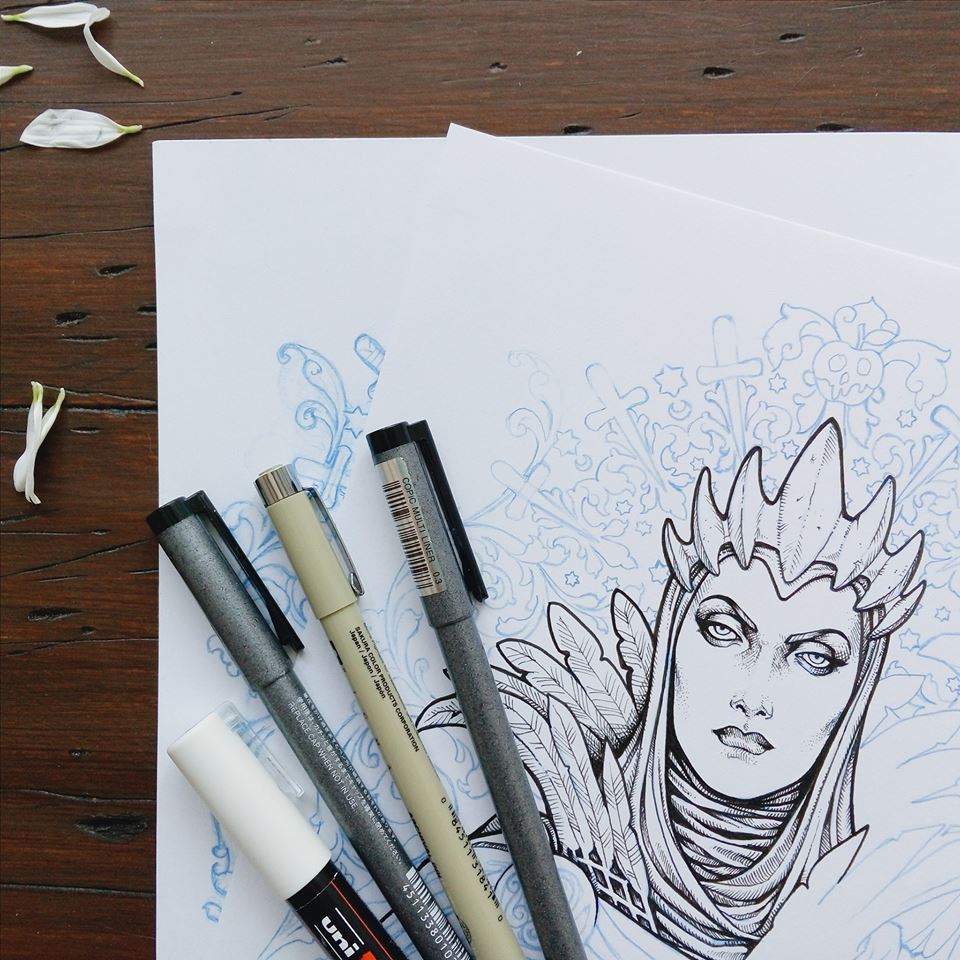 How has geek fashion played a role in your life and can you tell me about your personal fashion style?
Well I can say it changed my life for the better. I found a place where I felt comfortable working in, creating designs from a fan (me) to other fans. Thanks to geek fashion, I understand there are actually ways to make a living with my art, original or pop culture related. And I can wear it, and others can wear it too. That's amazing!
You artistic style is heavily influenced by Art Nouveau! Would it be safe to assume this is your favorite artistic movement? Which artists are your influences?
I think it's my favourite art movement, along symbolism, renaissance and pre-raphaelism. I love Elisabeth Sonrel, Mucha, and Klimt. But I learned to draw from classic Greek and Roman sculptures, and my forever goal was being as expressive as Michaelangelo. Also, animated movies is an important influence in my work. Other influences are Vania Zouravliov, Aaron Horkey, Ken Taylor, and Richey Beckett.
What are your current fandoms?
Doctor Who, Star Wars and all things Loki.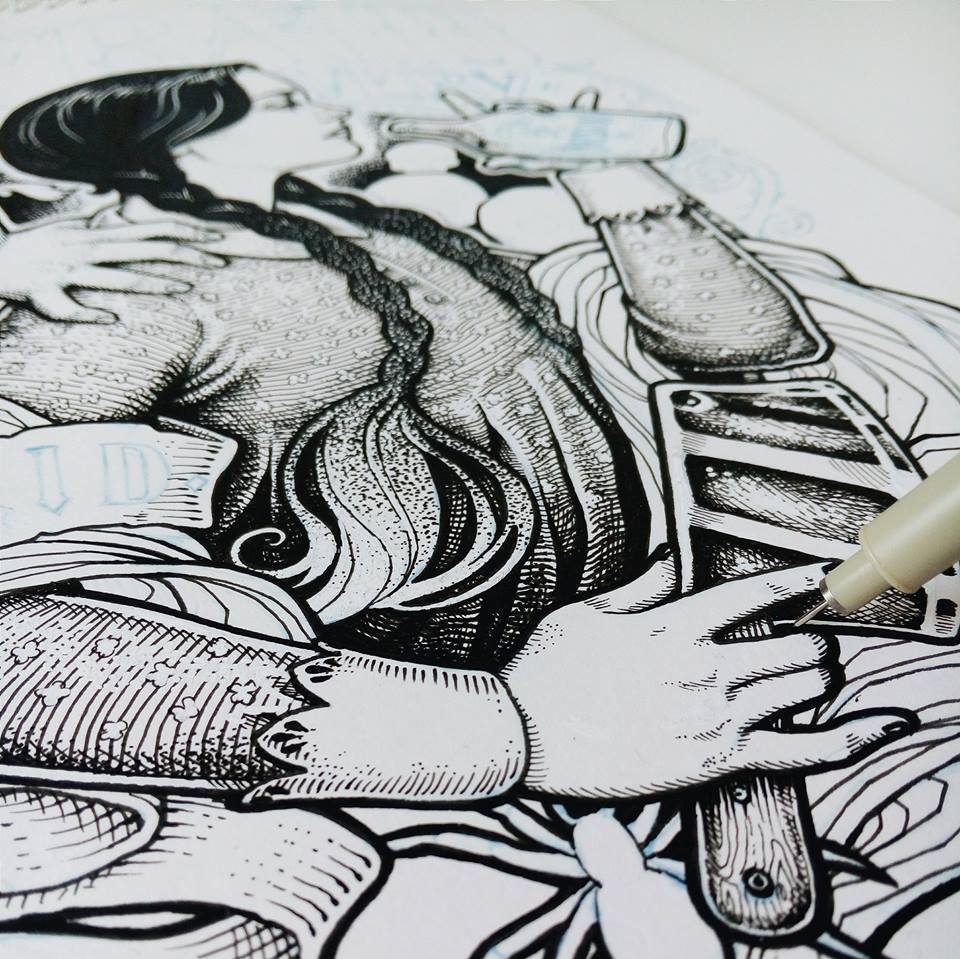 This month you've designed a The Dark Crystal item for us! What's your favorite The Dark Crystal moment? Who is your favorite character from the movie?
Kira is the answer to both questions. She's brave and kind, so every scene she appears in inspires me.
What was your favorite part about coming up with this design?
Having a good excuse to draw Kira, so I can reach other Dark Crystal fans with my take on her.
Can you tell us a little about the design process behind your item?
I started with a rough digital sketch to get things in place. Then I worked on the line art in Clip Studio 5, which allowed me to fill the silhouette with a plain ink, then removing the ink layer so it used the background color as line art. I finished the work in Photoshop.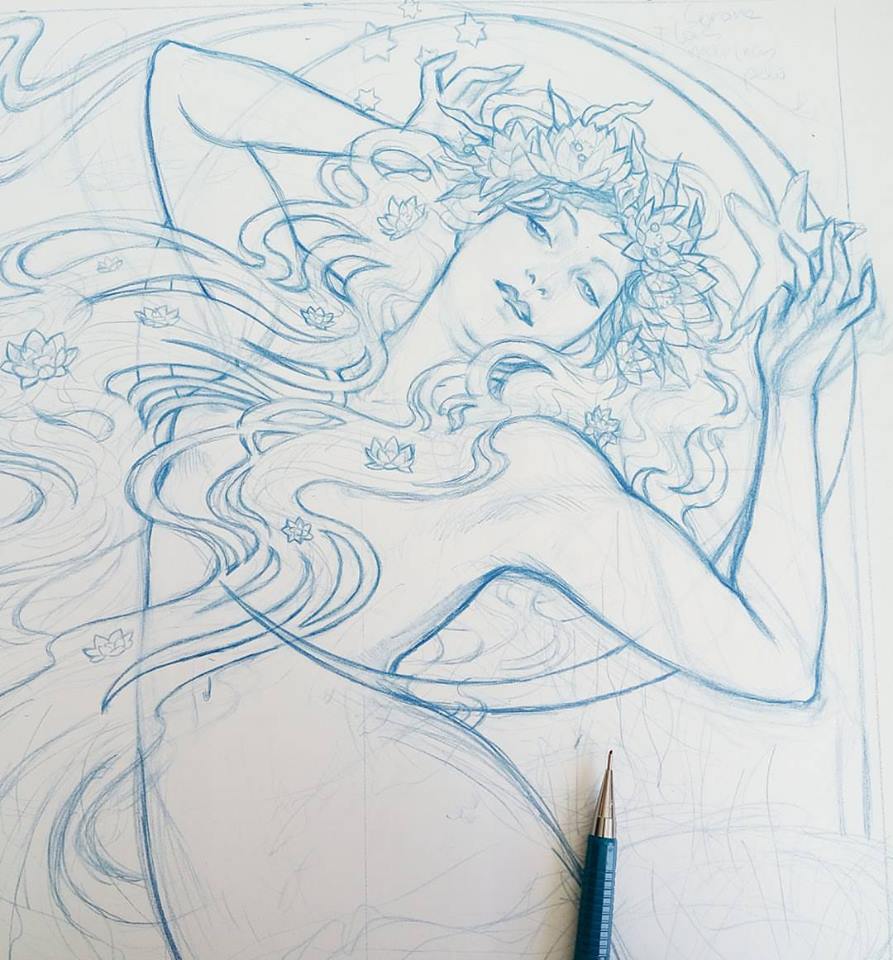 Tell us one fun or quirky thing about yourself!
If you think I speak English incorrectly, wait until you hear me in Spanish lol!
Do you have any words of inspiration for other women looking to go into your field?
Keep practicing, study, and form yourself and pay attention to every piece of art you see; There's always something to learn from. Do not wait for your art to save you, drag your a** out there looking ways to market your work because nobody will do that for you. Don't let anyone look down on you for being a woman artist. You're a professional, your gender doesn't matter.
Thanks for chatting with us, Asunción! You can see more of Asunción's art on her website, as well as on Facebook, and Instagram!
---
---
Before we get to the amazing pictures of the January Discover themed Loot For Her EXCLUSIVE, make sure you're ready to grab yours before January 19th at 9pm PST!
We're proud to reveal the incredible design made just for us by Asunción! 

SPOILER WARNING:

If  you don't want a spoiler yet, scroll no further!
Ready?  Okay…. introducing, Asunción's Kira-inspired PONCHO!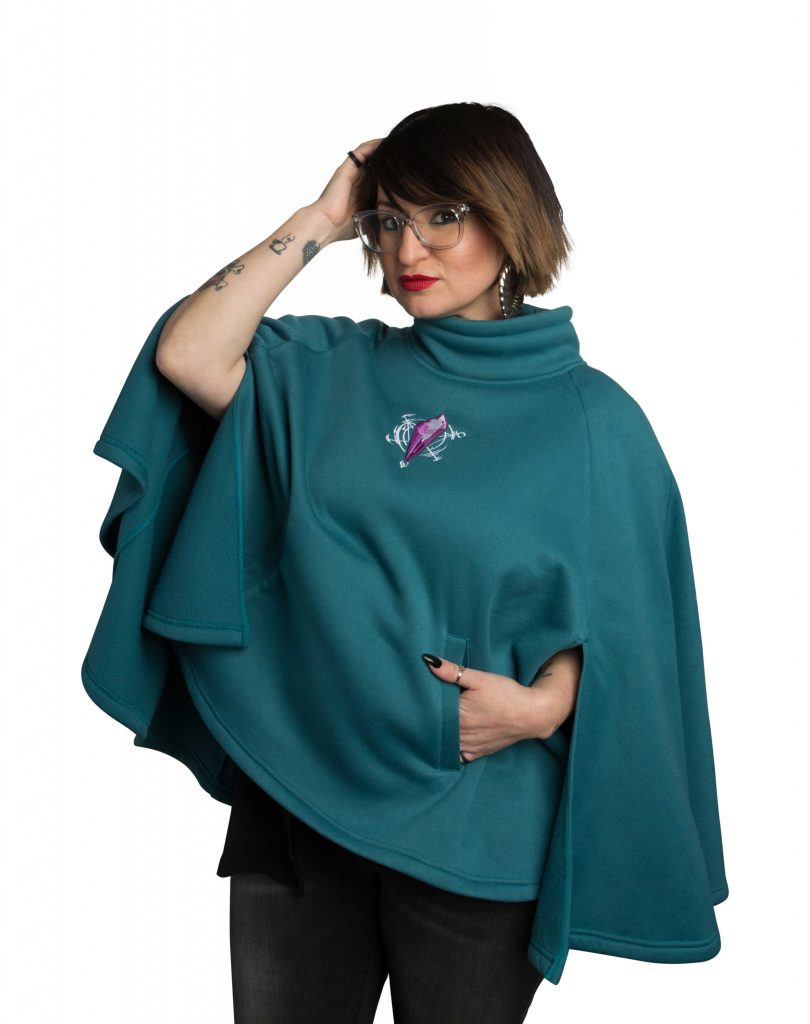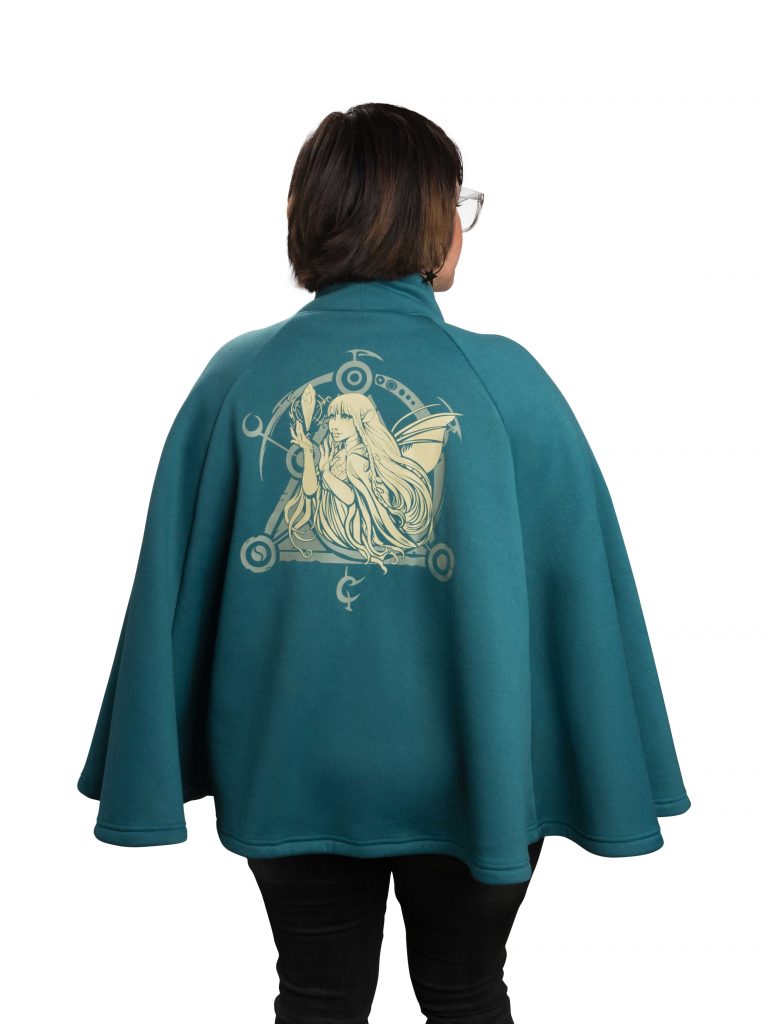 ---
---