Spooky season is almost over but we are still celebrating with some sweet Halloween treats. Since this year is Dracula's 125th anniversary, we wanted to give a toast to the legendary bloodsucker with our Vampire Floats. 🧛‍♂️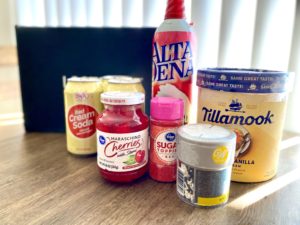 INGREDIENTS:
Red Cream Soda or any cherry red soda of your choice
Vanilla Ice Cream
Whipped Cream
Maraschino Cherries with the stem
Red and Black Sprinkles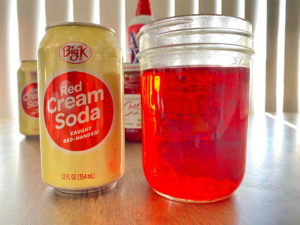 Step
1
Fill cup with about 3/4 of soda
Step 2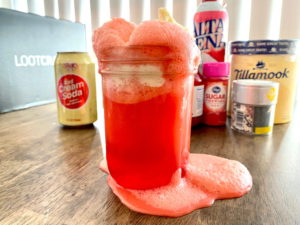 Scoop in vanilla ice cream.
*I recommend doing the reverse with the ice cream and soda if you don't want to make a mess like I did.
Step 3
Top with whipped cream and sprinkles

Step 4
Enjoy!