You don't need Stretchy Powers to eat like one! Adventure Time character, Jake the Dog approves of our latest recipe. Today, we're whipping up one of Jake's all-time favorites: BACON PANCAKES.
Let's take a moment to sing in honor of this dish. Take it away Hugh Jackman!
Now that we've all gotten that out of our system, it's time to get cookin'! These pancakes are SO delicious. I mean, what's better than bacon and pancakes? PUTTING THEM TOGETHER.
The hardest part about making this dish, is holding back from devouring the entire plate of bacon before making them into pancakes. Ron didn't last very long. 
Grab your forks (or stretch into one) because it's time for MAKIN' BACON PANCAKES!
What you'll need:
Ingredients
1 1/2 cups all-purpose flour

3 1/2 tsps baking powder

1/2 tsp salt

1/4 cup sugar

1 1/4 cups whole milk

1 egg

3 tbsp butter melted

1 tsp cinnamon (optional)

Package of thick cut bacon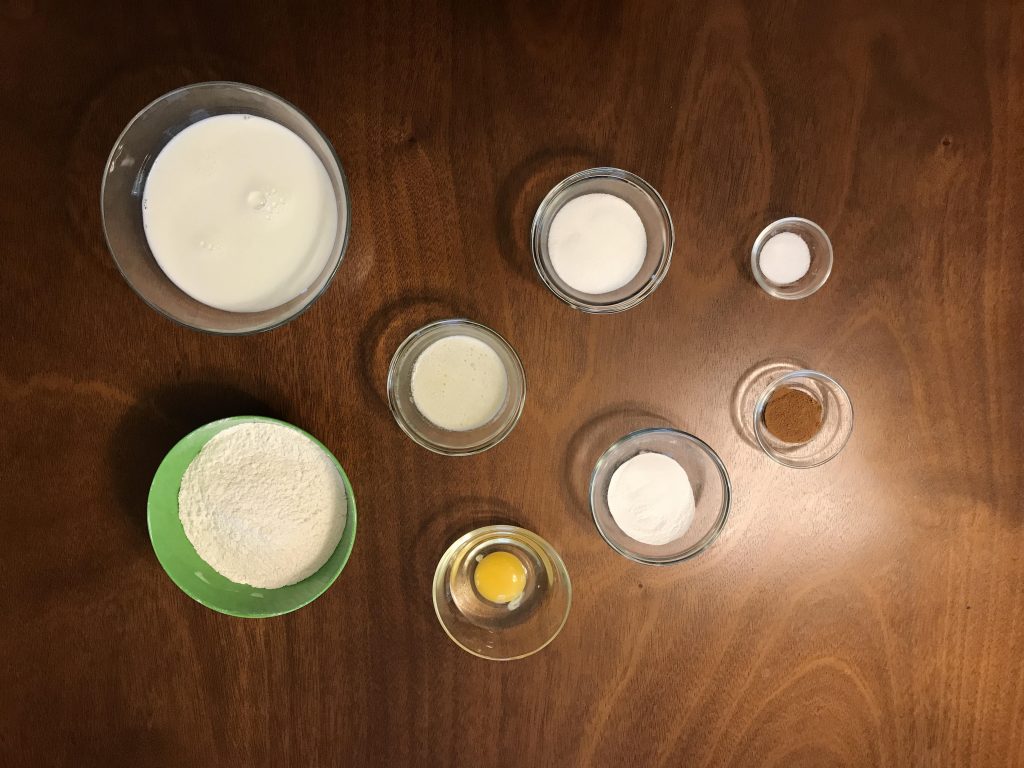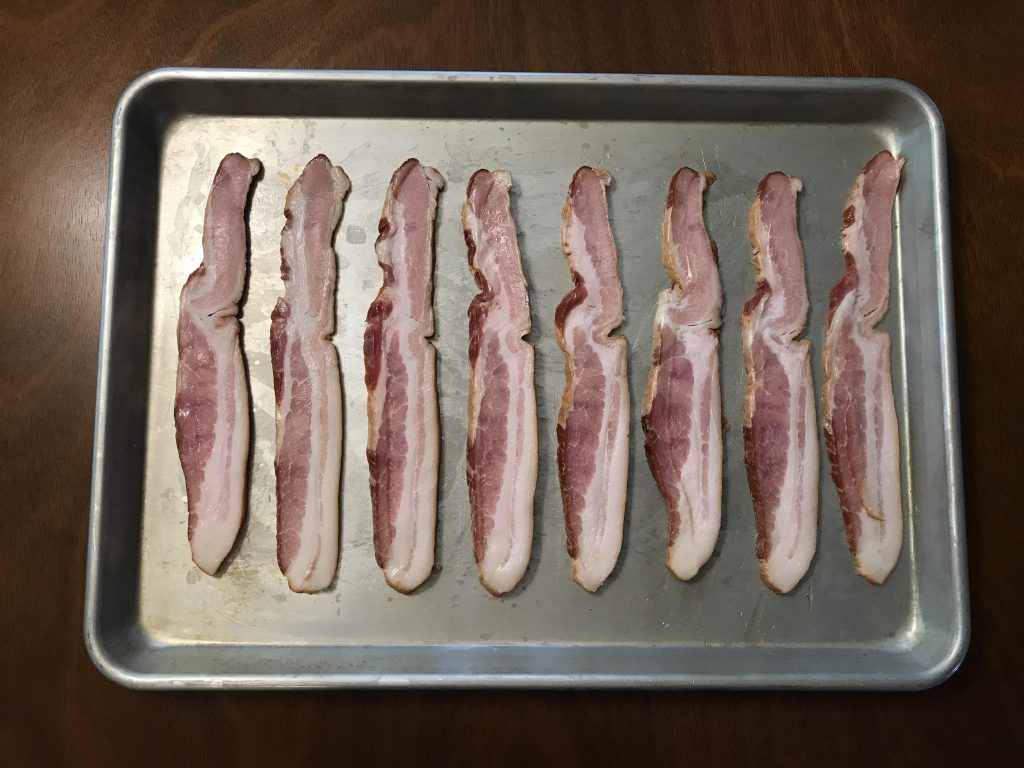 Supplies:
Griddle or frying pan

Spatula

Whisk

Non-stick spray
Instructions for cooking bacon: (Adapted from The Spruce)
*PRO TIP* Bake bacon in your oven for easy clean-up and crispier bacon!
Arrange the bacon slices on a sheet pan and place the pan on the center rack of a cold oven. Close the oven door. Turn the oven on to 400°F.

Let cook for 17 to 20 minutes. As soon as the bacon is golden brown, but not excessively crisp, it's done. The exact time will depend on the thickness of the bacon slices.

Remove the pan from the oven. Transfer the bacon to a second sheet pan (or a plate or dish) lined with paper towels to absorb any excess fat.
REMEMBER: Don't preheat the oven! Make sure the oven is cold when you put the bacon in.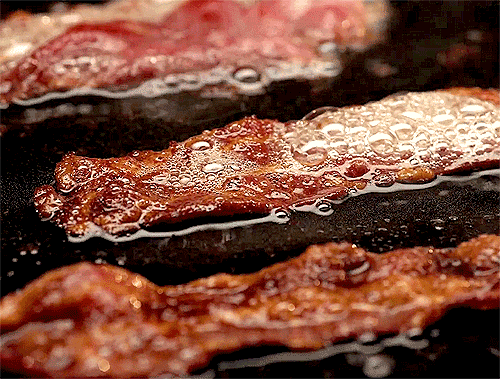 (Reddit)
Instructions for cooking pancakes: (Adapted from Grace and Good Eats)
Melt the butter in microwave for 30 seconds, set aside.

In a medium bowl, mix together flour, sugar, salt, and baking powder.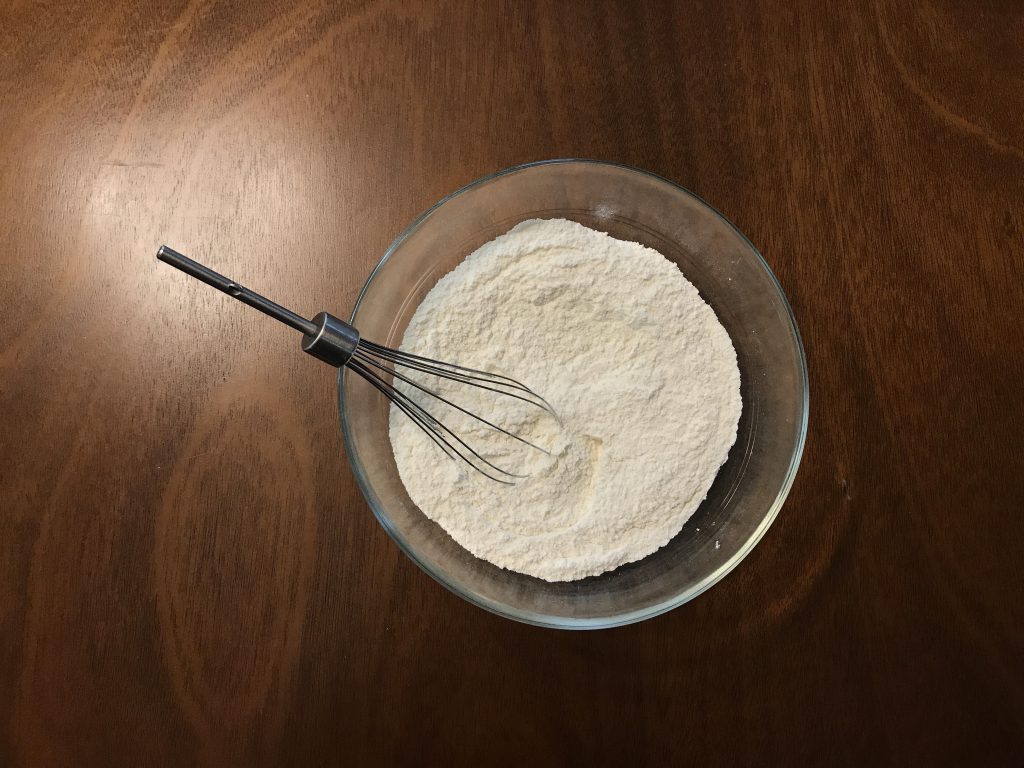 3. Stir milk and egg together.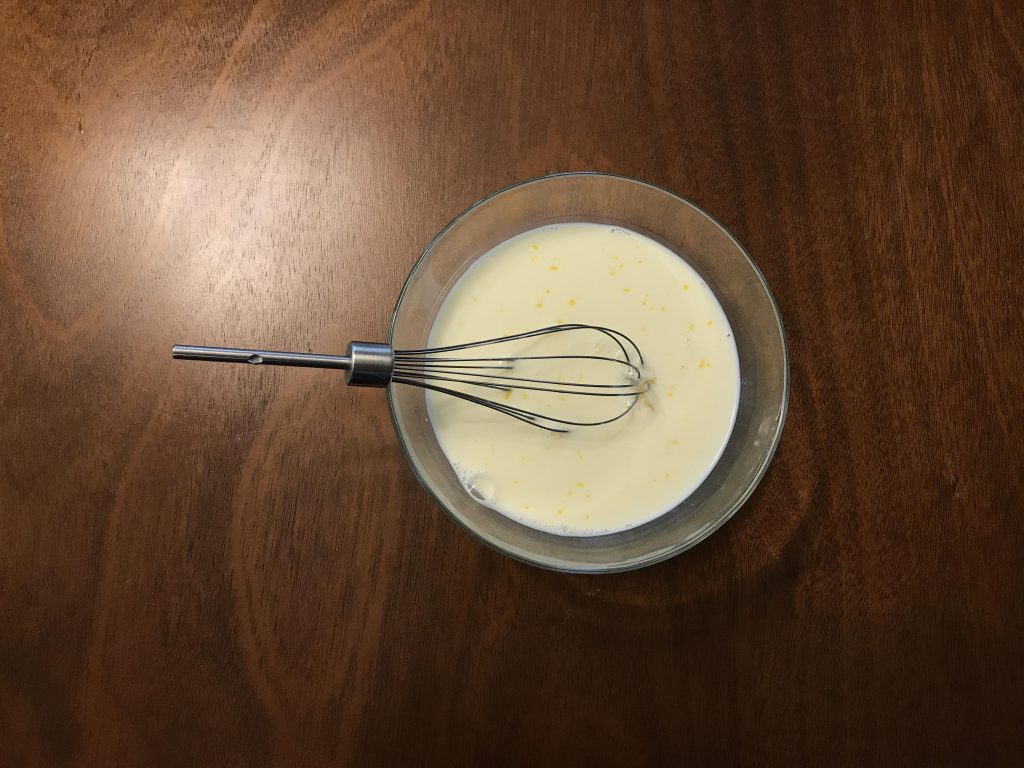 4. Create a well in the center of the flour mixture. Pour the butter and milk mixture into the well. Add cinnamon. (Optional)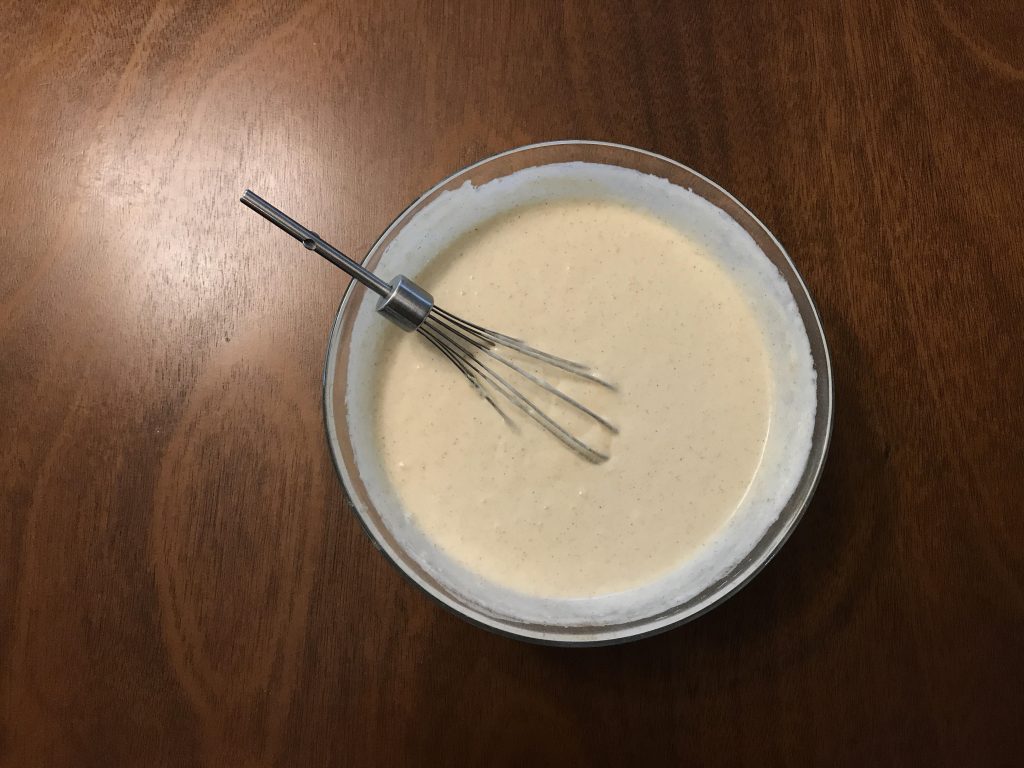 5.  Allow the batter to rest while heating a lightly oiled skillet or griddle to medium high heat.
6. Add a few pieces of bacon at a time and pour a small portion of the pancake mix over the each slice of bacon. Make sure the bacon is fully covered. (Don't skimp, but don't go overboard, either!)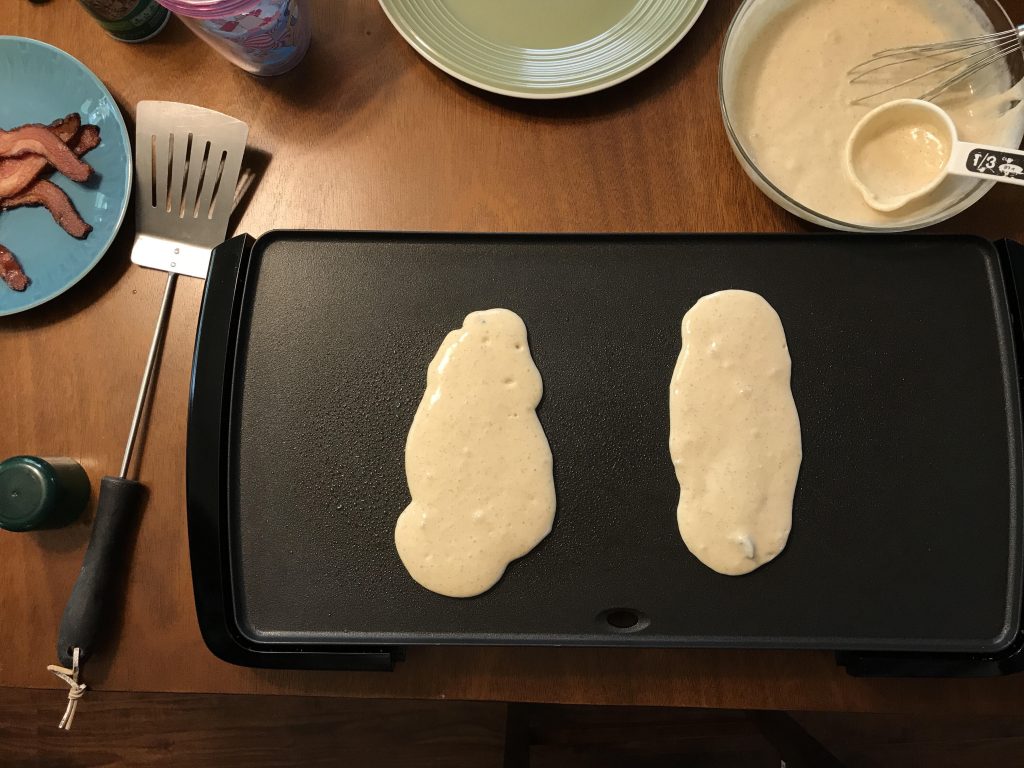 7. Pour or scoop the batter onto the griddle, using approximately 1/4 cup for each pancake.
8. Cook each side for 3-6 minutes, until lightly golden brown.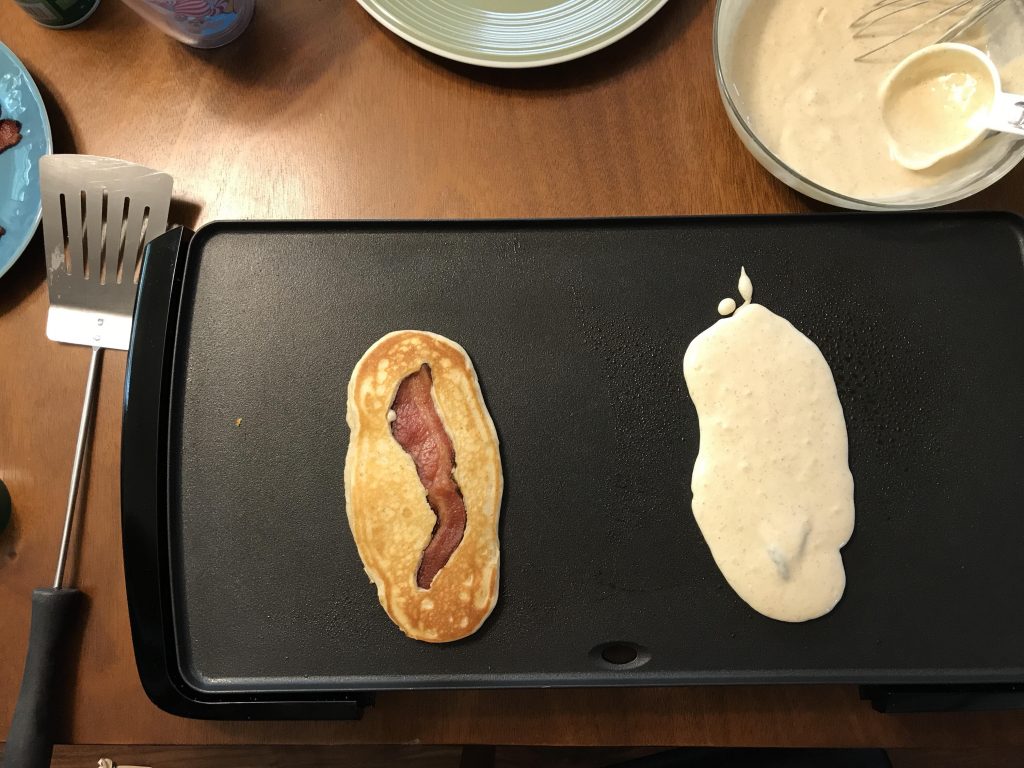 9. Remove and repeat with the remaining pieces of bacon.
10. EAT. AND SING. "Take some bacon and I put it in a pancake. Bacon pancakes. That's what it's gonna make. BACON PANCAKESSSSS!"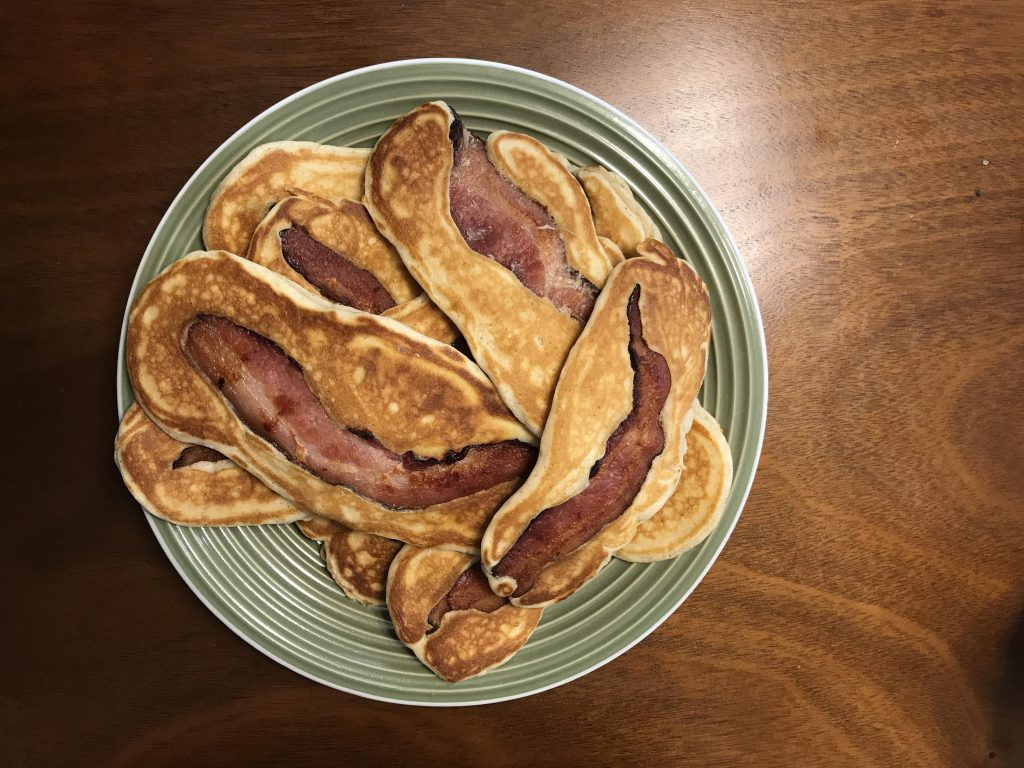 Go ahead and put this little bad boy on repeat while you're cooking!
As the incredibly wise Jake the Dog once said, "I love food more than most people." You're not alone Jake. Food can do no wrong.
*All recipe pictures taken by Amanda Vinson.*
---
---
Enjoy these pancakes and prepare for AWESOME Adventure Time loot in
August's KINGDOM Loot Crate!