Today is the last day you can get your hands on the October MYTHICAL crate, nd I was thinking about the Ghostbusters last night as I was fully immersing myself in one of my favorite October traditions:  watching spooky ghost stories.
Ya know, I sometimes wonder what kind of spooky shenanigans the Ghostbusters would get into if they actually existed, so I decided to share the five most haunted places I've been that make me wish that the Ghostbusters were real!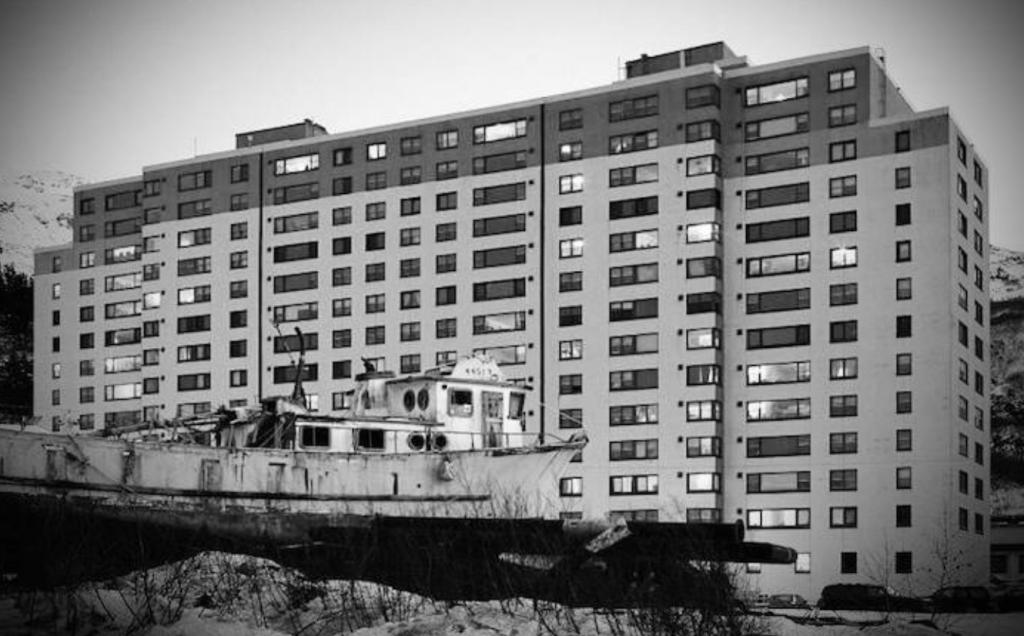 Whittier, Alaska:  Alaska, is truly a magnificent place.  Being from Alaska, I have a long list of awesome adventures to tell about this beautiful, majestic state.  But, there are definitely some dark and spooky secrets hidden there – and one of the scariest places in this humongous state is found in one of its smallest towns.  The city of Whittier, Alaska is basically right out of a horror movie – just to get there, you have to drive through two and a half miles of a pitch-black tunnel carved into a mountain.  When you arrive you are met with two structures:  the Buckner Building and Begich Towers.  The Buckner Building is a mammoth bomb shelter, and a military bunker, that was abandoned after the Cold War and is said to be home to a great many malevolent spirits. Begich Towers is a massive building that not only houses nearly every resident of the city, but it's also home to many of its paranormal residents as well.  Both are incredibly scary, and I can speak from experience that the Ghostbusters would have their hands full if they spent a cold winter's night in the very spooky Whittier, Alaska.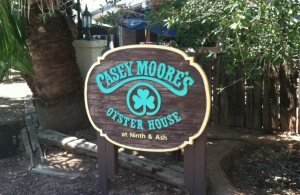 Casey Moore's Oyster House in Tempe, Arizona:  Don't let the tropical decor and Irish Pub atmosphere fool you, this popular Arizona State University haunt (ha, ghost puns!) is not only known for dishing up some of the most delicious food around (I went to ASU and can vouch for the deliciousness), but it's also one of the most haunted locations in all of Arizona!  Built in the early 1900s, Casey Moore's was originally a boarding house and residence that experienced a number of traumatic events over the course of many decades.  Those traumatic events are said to have made the area a popular hangout spot for the afterlife, and for many years it was left abandoned.  Then some folks were like "hey, let's make this a restaurant and bar, why the heck not?!", and the rest is history.  Many of the legends of Casey Moore's may or may not be true, but the laundry list of eyewitness reports of apparitions and ghostly figures is long enough that maybe there's some truth to the stories.  I'm not sure if the Ghostbusters are big barhoppers, but if they ever wanted to sip on some spirits while on the hunt for spirits, this would be a good place to go!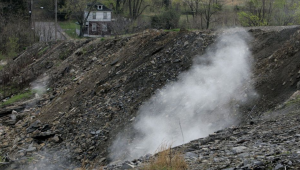 Centralia, Pennsylvania:  Not only is this town the inspiration behind the hit horror franchise Silent Hill, but it's also just downright spooky in real life!  Centralia, Pennsylvania is basically a real-life ghost town after a coal mine was set on fire underneath the city, forcing the roughly 1,000 residents to evacuate, leaving only a small number of folks behind.  The fire burns underneath the small town to this day, causing smoke and steam to escape from the enormous cracks and crevices that the blaze has created in the asphalt.  I visited this town many years ago, as I wanted to see what was so terrifying about the real-life Silent Hill – and boy, I was not disappointed.  If the scary ghost stories and legends of people being lost in the smoke and steam aren't enough to fill you with dread, then the alleged haunted highways and headless spirits roaming the streets at night should do the trick.  Basically, unless you're driving the Ecto-1 down these paranormal streets, make sure you've got plenty of daylight if you make this road trip!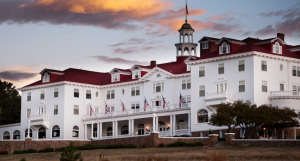 The Stanley Hotel in Estes Park, Colorado:  Driving up into the picturesque Estes Park in Colorado is one of the most beautiful road trips I've ever been on.  I'll never forget the quaint little shops, the lovely people, and the overall atmosphere.  But, who am I kidding… I didn't make this drive for the views.  I made this drive to pay a visit to one of the most famous haunted hotels in the entire world – The Stanley Hotel.  The Stanley Hotel opened on the 4th of July in 1909 and has since been one of the biggest hotel destinations in all of the United States – initially due to its ideal, and beautiful, location, and later due to it being super duper haunted.  So haunted, in fact, that it was the inspiration behind the iconic horror film The Shining.  During my trip to Estes Park, I was kicking around the idea of staying in a room as close to the infamous Room 217 as possible, but after getting some creepy vibes walking the halls, I decided that maybe I'm not as courageous as I thought I was.  I wonder what kind of crazy crossover horror movie shenanigans would ensue if the Ghostbusters decided to watch over The Stanley Hotel for the winter?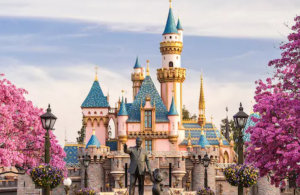 Disneyland in Anaheim, California:  Okay, okay… Bear with me here – Disneyland is really, really haunted!  I know it's the happiest place on earth, and all, but apparently it's the happiest place for both the living and the, well, not-so-living.  While Disneyland is known for being a family-friendly amusement park getaway with references to some of our greatest childhood memories, it also has a pretty dark past filled with some of the most haunting and troubling ghost stories around.  Not only are there numerous stories of seeing ghosts in windows and apparitions walking through the park at night, but there are a ton of stories (like, seriously, way too many) about animatronics coming to life on their own, even when the rides are turned off… I'm not sure what could cause ghosts to come hang out and go all Poltergeist in Disneyland.  Maybe they just really like the rides?  Or maybe it's due to all the legends of people spreading their loved one's ashes on the rides?  Who knows, but I can tell you I'd prefer to send in the Ghostbusters to find out before I set foot on The Haunted Mansion ride anytime soon…
---
---
Can you think of any spooky places you've been to that could use a good Ghostbusting?  Let us know on social media with the hashtag #SpookyLoot!  And if you wanna get your hands on that MYTHICAL Ghostbusters Loot, today is the last day to do it, so sign up now!