A thousand planets. One mission to save them all. Watch the new #Valerian trailer now and see it in theaters

July 21

.
We at Loot Crate are incredibly excited about Luc Besson's new film arriving this summer, which takes him back to the outer space sagas popularized in the French comic books that influenced him as a filmmaker.  The Fifth Element was his own personal spin on those stories – and a big favorite of many of our staff, which is why we included the replica MultiPass in January 2016's Loot Crate! – and now, with Valerian, he delivers an adaptation of the revered French series from legendary comics creators Pierre Christin and Jean-Claude Mézières.
Check out the trailer above, and stay tuned for more Valerian coverage as we approach the film's release in July!
Check out the official one-sheet, released last week!: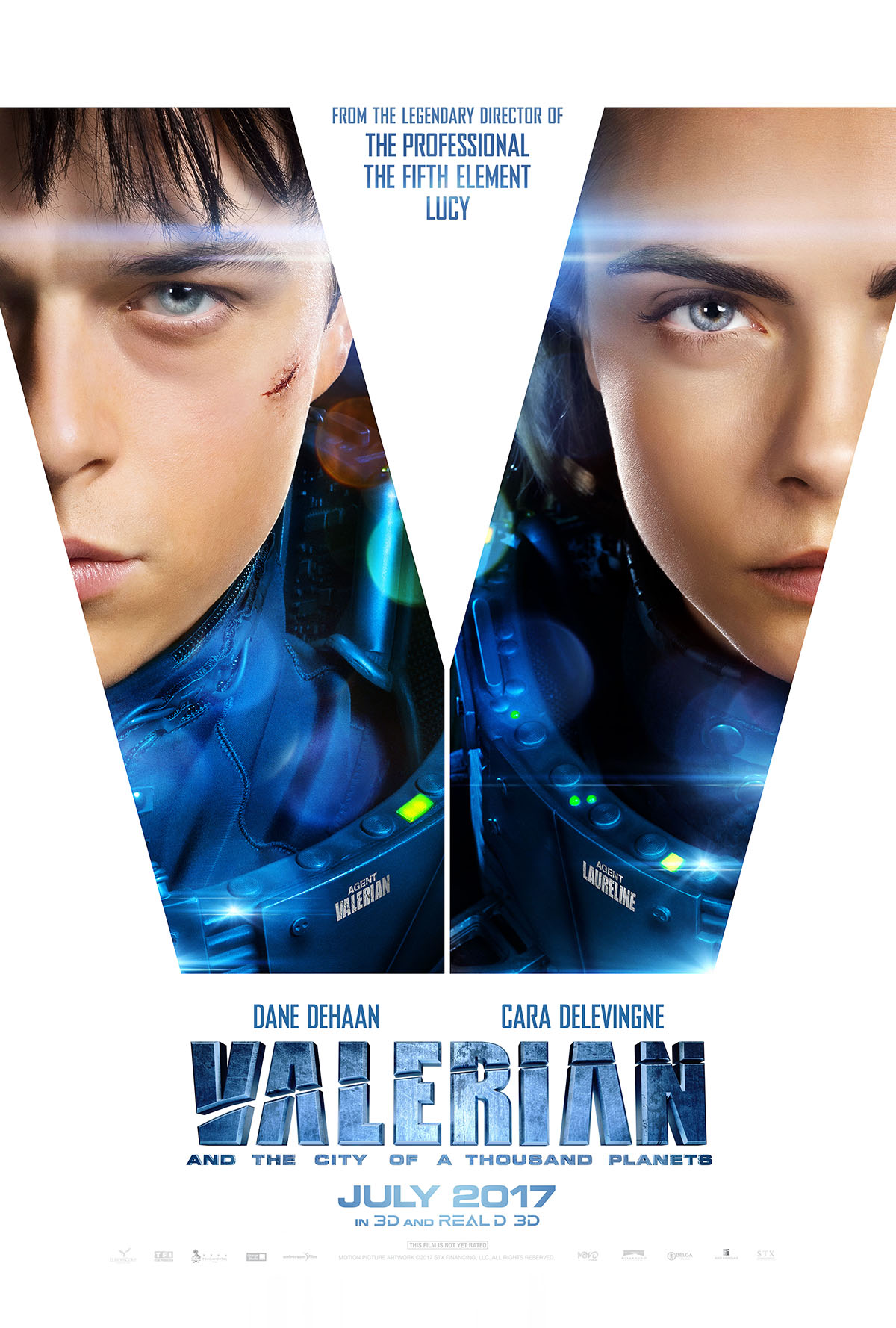 VALERIAN AND THE CITY OF A THOUSAND PLANETS is the visually spectacular new adventure film from Luc Besson, the legendary director of The Professional, The Fifth Element and Lucy, based on the ground-breaking comic book series which inspired a generation of artists, writers and filmmakers.
In the 28th century, Valerian (Dane DeHaan) and Laureline (Cara Delevingne) are a team of special operatives charged with maintaining order throughout the human territories. Under assignment from the Minister of Defense, the two embark on a mission to the astonishing city of Alpha—an ever-expanding metropolis where species from all over the universe have converged over centuries to share knowledge, intelligence and cultures with each other. There is a mystery at the center of Alpha, a dark force which threatens the peaceful existence of the City of a Thousand Planets, and Valerian and Laureline must race to identify the marauding menace and safeguard not just Alpha, but the future of the universe.