Unless you've been living under a rock the past week, you might've noticed a tiny little conference going on called E3, where some of the biggest names in the video gaming industry come together to show off their latest and greatest titles. Nintendo held nothing back this year: we got a sturdy line-up of games for the Nintendo Switch, including the exciting new heavy-hitter, Super Smash Bros. Ultimate.
As I said in one of my earlier articles, I'm a Super Smash Bros fan on the inside and out. In fact, the Super Smash Bros. community is what got me into Community Management. In more ways than one, this franchise brings together many worlds into one unit, and Super Smash Bros Ultimate is truly, well, the ultimate Super Smash Bros. Not only does Nintendo bring back every fighter from Super Smash Bros. for Wii U  and Super Smash Bros. for 3DS, but they also bring back every single fighter back from every single Super Smash Bros. That's right: Snake, Pokemon Trainer, Ice Climbers, Wolf, and even Young Link and the adorable Pichu, whom we haven't seen in almost 20 years, make a return. Check it out:
New Fighters
Of course, what would a new Super Smash Bros. game be without any new fighters? First off, I'm just gonna say I told you so, because Ridley from the Metroid series finally "hits the big time" in Super Smash Bros Ultimate. As I said before, Ridley the Space Pirate is one crazy purple dragon… thing, and a lot of fans have been wanting him in the franchise since the Super Smash Bros. Melee days. In Ridley's reveal trailer, you can see that he's been scaled down in size to fit in with the rest of the roster. He utilizes many trademark moves from the Metroid series, like fireballs and his dragging attack. He seems to be well received, too– even from the people who didn't really want him in very much to begin with.
Let's not forget about the first newcomers revealed for the new Smash Bros. title! The Inklings swim their way into a well-deserved spot on the roster. Like in the Splatoon games, you can choose to play as the boy or girl Inkling. Their move set involves covering up their opponents with ink in order to wrack up more damage. As always, the ink is limited, and you'll have to refill when you run out. On top of that, they use the wide array of weapons from the Splatoon series, including the Splattershot, the Slosher, and the Roller. This makes for a truly unique experience in a Smash Bros. fighter, and I personally can't wait to see more of them.
And finally, with the introduction of "Echo Fighters" (aka characters with similar or identical move sets to other characters), we got our final newcomer of the E3 season: Princess Daisy! This spunky tomboy of a princess matches up as an Echo Fighter to Princess Peach, but the aesthetics of her moves for floral-based, rather than heart-based. Even though a lot of her character is derived from Peach, Daisy keeps her fun personality through her unique taunts, voice lines, and animations.
New Stages
While the E3 presentation didn't go through every stage in the game that we know about so far, the Super Smash Bros. community has been going through screenshots, game play footage, and live streams to try and pick out every stage they can. Surprisingly, Super Smash Bros. Ultimate sports over 70 returning stages from the past 5 games. The game's not even out yet, and that's more than any Smash game to date. On top of that, New Donk City from Super Mario Odyssey, Moray Towers from Splatoon 2 and Great Plateau Tower from The Legend of Zelda: Breath of the Wild make their debut in Ultimate. Personally, I am crossing my fingers for Fountain of Dreams and PokeFloats from Super Smash Bros. Melee.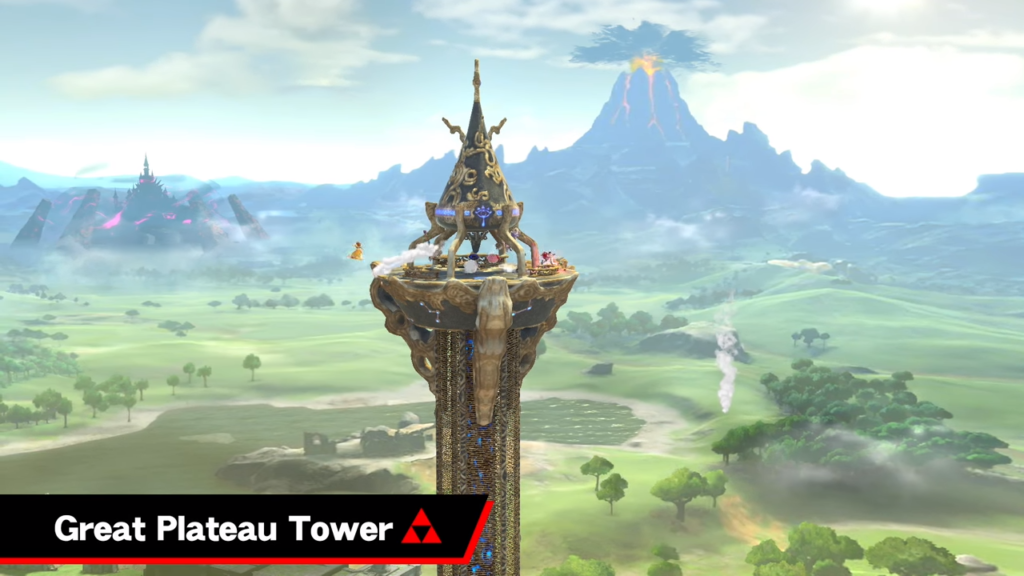 …and more!
Honestly, I could go on and on for days about Super Smash Bros. Ultimate, but someone's got to draw the line somewhere. There are plenty of new Items, Assist Trophies (Rest In Peace, Waluigi), Music, and more in this game, and it seems like it's rounding out to be the best Smash Bros. game of all time. Having played the demo at E3 (I played Pokemon Trainer, Ice Climbers, Sheik, and Marth), I have to say that the gameplay felt like a true mesh of Smash 4 and Melee, which is great news for casual and competitive players alike.
Get those Gamecube controllers ready, Smashers, because Super Smash Bros. Ultimate launches on December 7, 2018. I cannot wait to get my hands on this treasure.
---
---