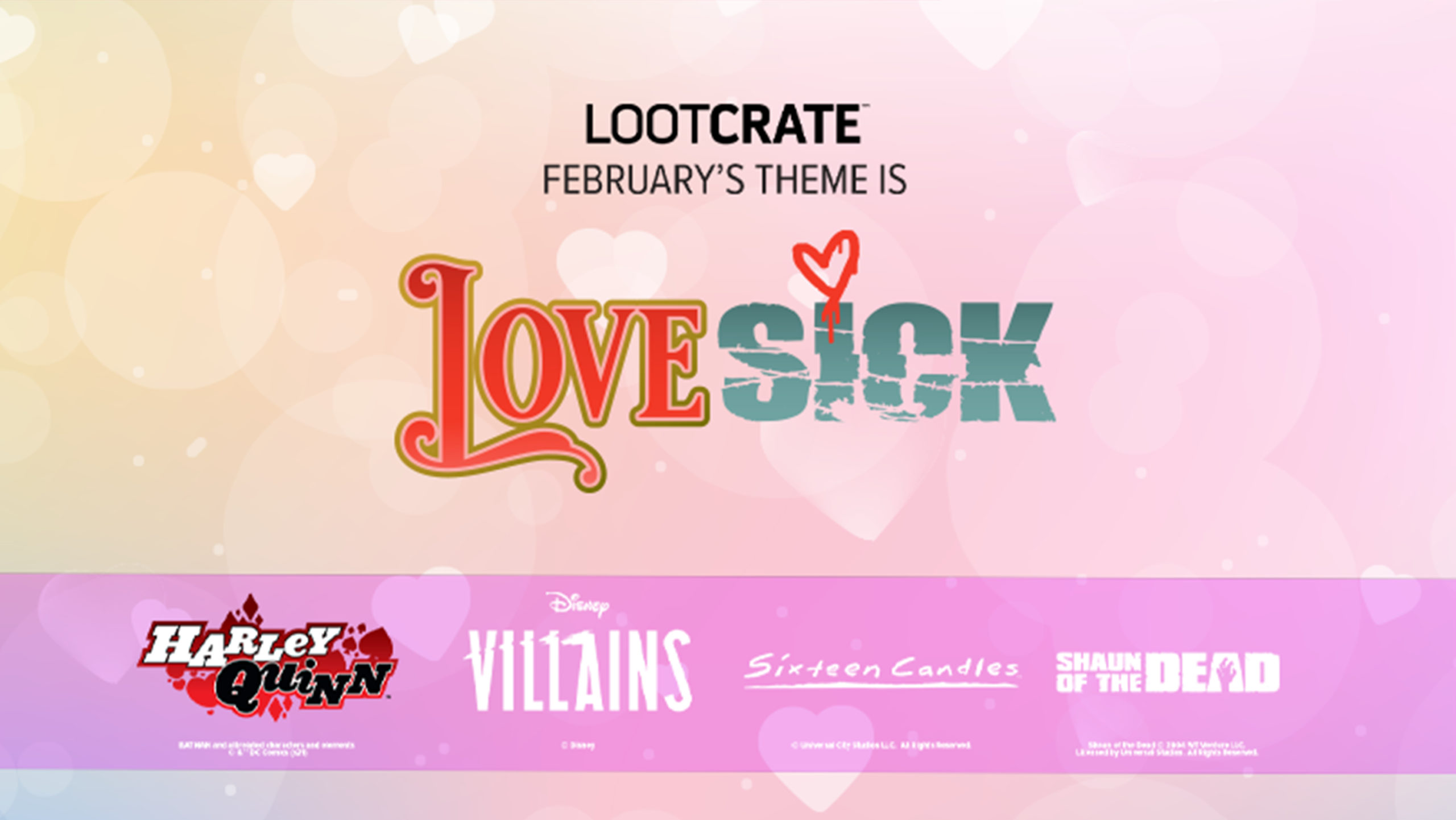 Got butterflies in your stomach? Celebrate pop culture's LOVESICK heroes with collectibles and gear from Harley Quinn, Disney Villains, Shaun of the Dead, and Sixteen Candles! Plus, add on this month's premium bonus item: a Megatron or Cobra Commander Figure!
LOVESICK ENDS 2/19 AT 9PM PT
Supplies are limited.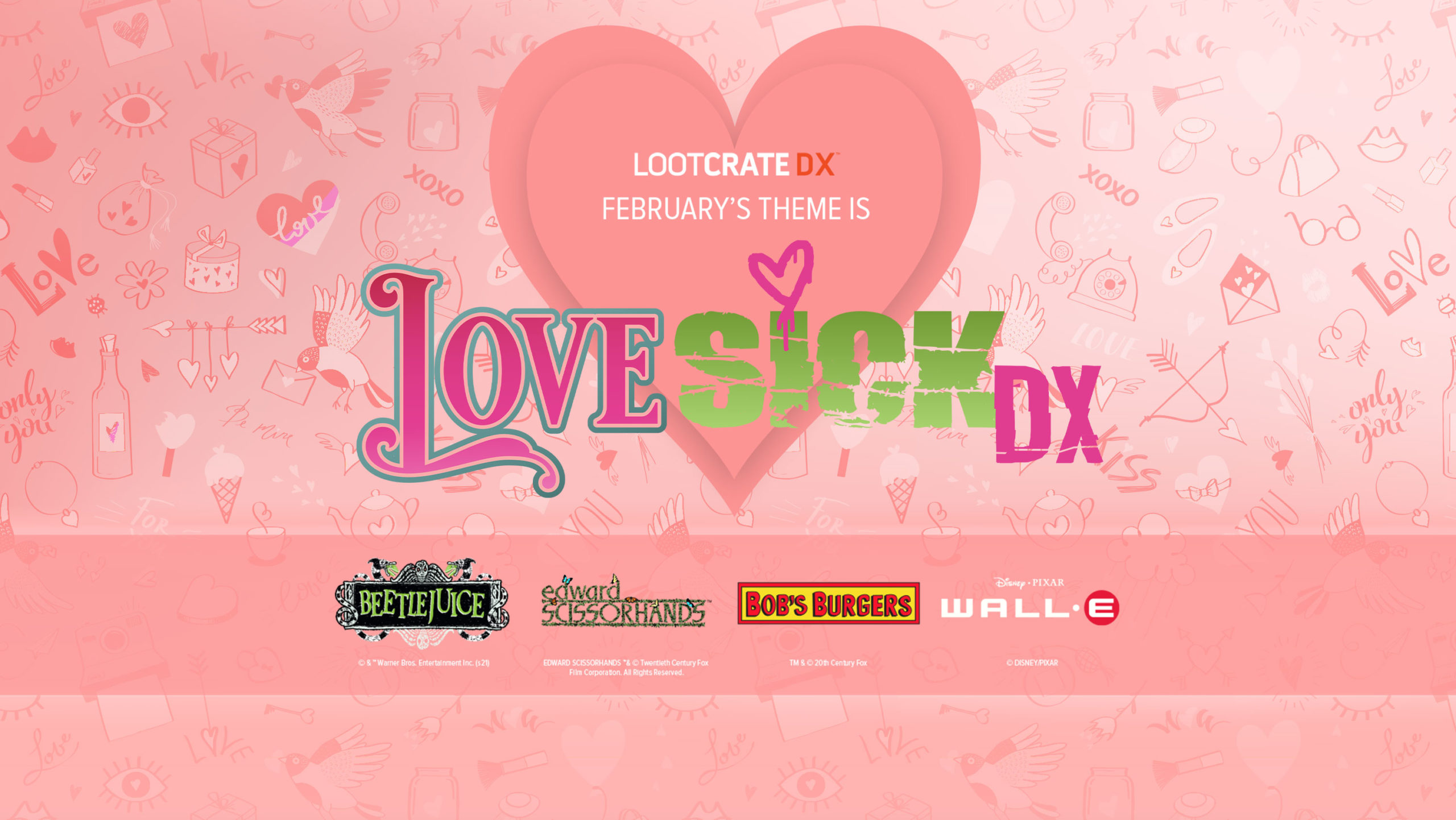 Do you ❤️ pop culture? Celebrate your favorite LOVESICK heroes with premium collectibles and gear from Bob's Burgers, Beetlejuice, Edward Scissorhands, Wall-E and Disney Villains!
LOVESICK ENDS 2/19 AT 9PM PT
Supplies are limited.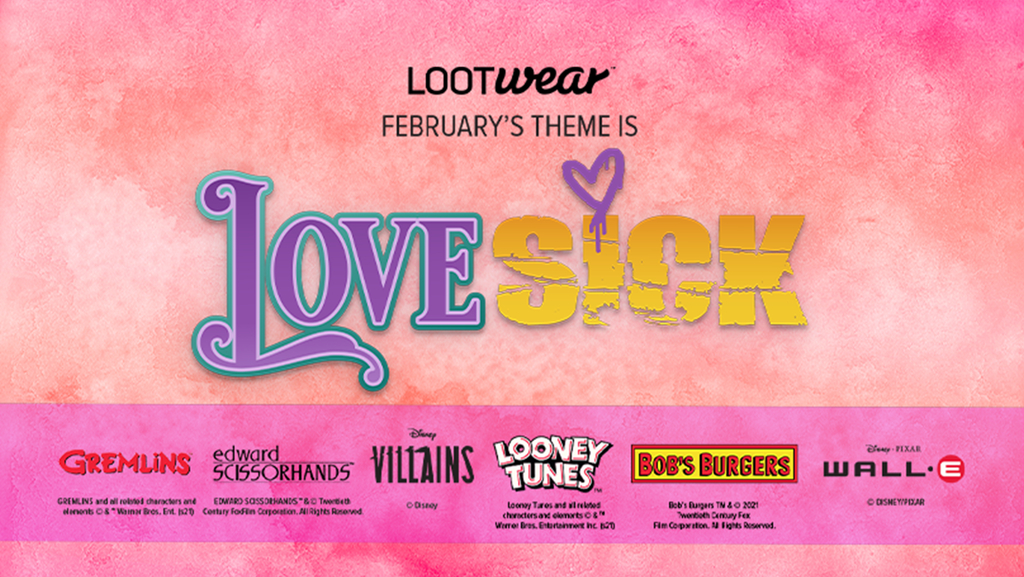 Get exclusive pop culture apparel in this month's Loot Wear: LOVESICK!
Hurry! Supplies are limited