If you've been following along on the Loot Crate social media channels, you'll notice we've started using the words "Looter Love" a lot more frequently. This usually comes in the form of #LooterLove—and you've probably asked yourself, "What does that mean?" Well, we're here to answer that question in a few different ways and let you know why we believe in Looter Love.
What is Looter Love?
In short, Looter Love is the is the celebration of fandom. It's showing off your loot and being proud of it. More importantly, it's a celebration of Looters themselves.
The Community Team here at Loot Crate is a three-person team of fun loving, passionate individuals who have been working hard to find new ways to not only celebrate our community, but celebrate with them. We've been working on things behind the scenes that will be fun and entertaining to share with the Looters. Then it hit us: the best way to celebrate with our Looters is to share them sharing their Loot! With that, we developed the concept of #LooterLove—a hashtag that would let us celebrate with Looters by sharing their love for their Loot across various platforms! (I know the name makes perfect sense now lol)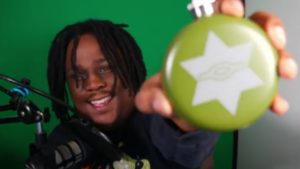 How do I share my Looter Love?
That's the easy part. Just show off any of your Loot from new crates or old, share a fun story about it, and be creative with it! Then tag our socials and use #LooterLove in your post! We'd love to feature you and your Loot across our socials and celebrate with you! And when you want to revel in all that fandom adoration, head over to our community page to check out our lovely Looter Love gallery.
We, as the Community Team, believe that fandom runs deep. We're all in this together. We love the fandoms. You love the fandoms. Let's love these fandoms together! Whether it be pop culture, gaming, anime, horror, it doesn't matter. We all love something out there and that's what brought us here in the first place! So, let's celebrate!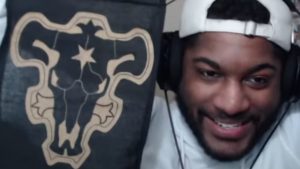 Let's celebrate fandom. Let's celebrate fun. Most importantly, let's celebrate YOU!