Recently, I wrote about my picks for the top 5 indie games everyone should play. Today, I'm going to write about my personal top 5 underrated indie games of all time! Well, as of this writing anyway. It could change!
Everhood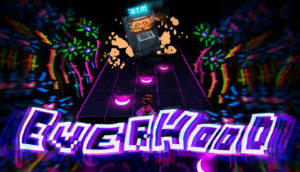 Everhood is a rhythm based RPG that is almost guaranteed to resonate with both Undertale fans and music fans in general. The story follows a sentient doll in a very strange world just trying to get your arm back. As is the case with most games, it's not that easy.
The gameplay is centered around progression similar to most RPGs, but the battle is centered around dodging and jump mechanics. It's all done in beat to the music as well, and similar to Undertale, each battle has its own theme music. The unique battle system, coupled with the amazing soundtrack make this game an absolute gem. There are mini games, stunning colorful visuals, and lovable characters as well! You can check out more on Everhood here! It was developed and published by Foreign Gnomes
Not for Broadcast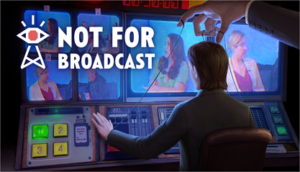 This one's definitely more for the adults, but Not for Broadcast is a very unique game in which you take control of the control room of a local television station and are put in charge of changing camera angles, dodging interference, running ads, censoring language, and deciding the fate of the government. Okay, I know that last part sounds like a lot, and it is, but the story that plays out and the stresses put on you to make ratings stay high in game continually provide laughs, suspense, and fear!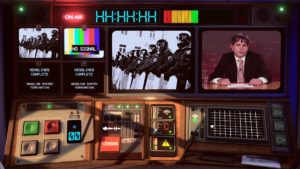 Not for Broadcast is an FMV style game. This means it uses live action actors to play out the story. For me, this meant developing a deeper connection with the characters involved. The gameplay throws multiple obstacles at you. If you stay on one camera too long, you lose viewers. If you miss a censor on a swear word or don't turn the camera away from nudity(which is censored) you lose viewers. It gets hectic in a fun way. It is being released episodically, but there is only one chapter left! You can learn more about Not for Broadcast here! It was developed by NotGames and published by tinyBuild.
Wandersong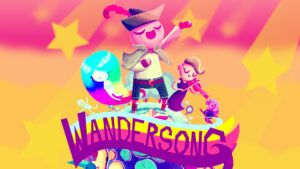 Wandersong is one of those games that make you feel every range of emotion, because even though it takes place in a fantasy world the main character is very very relatable. If you read my other post on indie games, you'll remember I listed the game Chicory: A Colorful Tale. There are two reasons I bring this up. The first is that both games are developed by the same dev, Greg Lobanov. The second is that the heroes are similar in that they were never meant to be the hero of their story but find a way to make a difference for the better.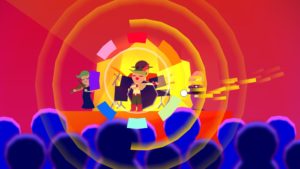 The gameplay is unique because you use a sound wheel to change your surroundings using your music, as you are a bard in your world. Changing the surroundings allow you to progress further in the levels and puzzles. The soundtrack, like most games I include in these, is amazing. I mean it should be anyway, if it's a music based game, right? You can learn more about Wandersong here! It was developed and published by Greg Lobanov with some help from Big and Fat Games and Humble.
Kraken Academy!!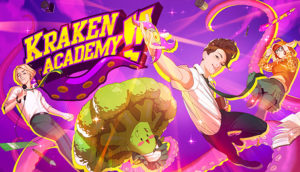 This one is a very new game at the time of this blog, but it is flying way under the radar. Kraken Academy!! follows the story of a young man attending a school that looks unusually run down and derelict. The school also houses a small lake with a MASSIVE kraken inside that forewarns you about the end of the world in 3 days. I'll give you one guess who's job it is to stop it.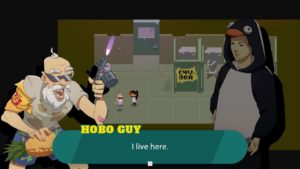 The gameplay is relatively fast paced and somewhat chaotic in a very good way. You have to do investigating to free the spirits of the school clubs to prevent the end of time. There are picnics, trials, parties, cults, and random crocodiles. Oh yeah, there's also a pug that's an artistic prodigy. The references to other games, TV, and movies are plenty. The story is relatively quick paced, but there are so many side quests to be done as well! You can learn more about Kraken Academy!! here. It was developed by Happy Broccoli Games and published by Fellow Traveler.
Layers of Fear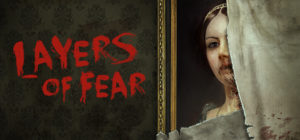 I had to include a horror game in here, and while the following for it is strong, Layers of Fear is underrated in the overall gaming space. The story follows an artist. He spent so long trying to perfect his masterpiece that he was driven mad. There is a sequel and a VR version. This game is one of the best examples of how indie horror games understand fear and dread, while also being able to stick a few jump scares in there.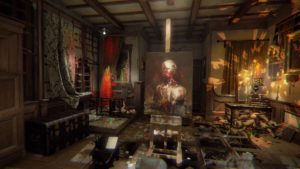 The gameplay in this game is a bit trickier than others. It's a walking simulator but there are puzzles, jump scares, and a build up of pure dread. This is a game with multiple endings as well, built around how you play. You must collect 6 items to finish your masterpiece painting and depending on how you play, you could be trapped in an endless loop or truly complete your magnum opus. You can learn more about Layers of Fear here! It was developed and published by Bloober Team.
This is just the beginning of your future romp through Indie Games because once you get started, it's hard to stop! Tell us your favorite indie games on socials by tagging u or DMing us @LootCrate! If you want to see some of these Indie Games in action then stop by our YouTube or Twitch every Thursday at 1 p.m. (PST) for Indie Thursdays w/ Steven LIVE! Also, don't forget to hop in our Discord server to talk gaming, movies, TV and anime with other Looters! Don't forget to tell them Steven sent you!