We want to give you an awesome opportunity, Looters!  As part of our #CrateCraft box transformations this month, we are giving away something very special that you can win through box building and a little bit of creativity…
SPOILERS: We're going to reveal the design of the crate fold-out for June below! If you don't have your crate yet, please come back when you do and enter the caption contest! Got yours already? Roll out! 
You sure?  Okay. 😉
June's "Alter-Ego" Loot Crate is more than meets the eye! This month the crate transforms into Optimus Prime, the iconic leader of the Autobots! And we are celebrating his legacy with a #CrateCraft caption contest for the next month.
Here's how to enter!:
Take your own photo of the crate build you received, and post it to Twitter or Instagram.
Write your caption in the voice of Optimus Prime. Inspire others with the wisdom and leadership of greatest Transformer of all time!
Most importantly, please include the hashtags #CrateCraft and #TFLC to be eligible to win!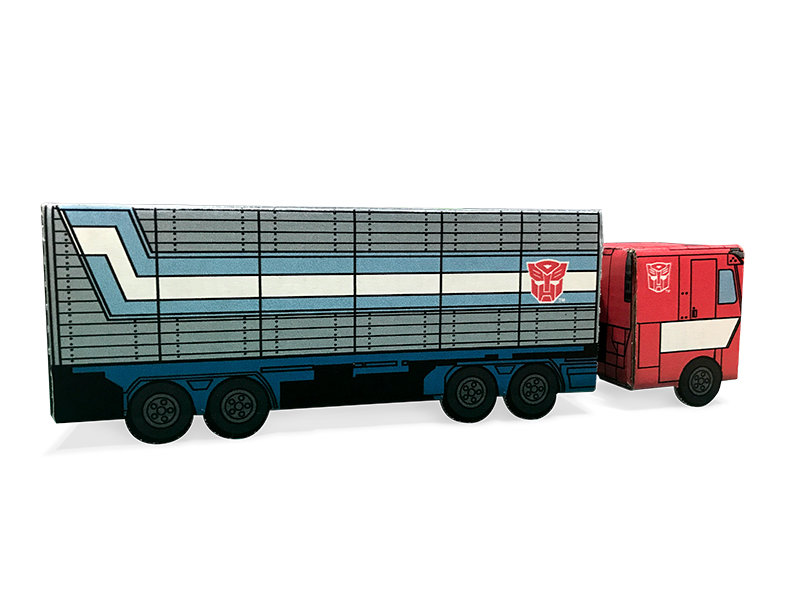 We will take entries for the next two weeks, and once selected, on a future Looter News we will feature the winning captions read by Peter Cullen, the voice of Optimus Prime!   The winner will receive $250 credit to the Loot Vault!
Throughout June and early July, we will be selecting four rounds of semifinalists. The five finalists will be selected after July 9th, and featured on an upcoming Looter News segment!
We will update this blog post with the semifinalist winners, so bookmark this link and check back for updates!
6/30: First round of semi-finalists!:
"AUTOBOTS!!! BOWL OUT!" – Submitted via Twitter by "@alexgray718"
"Dear Humans and fellow Autobots, need help now? Then you need Prime-Alert! Just press the Prime-Alert emergency button and one of our many Primes will show up to your aid in seconds! (Note: Primes may differ due to the Matrix of Leadership. Please read the terms and conditions before purchasing Prime-Alert. Decepticons, Quintessons, and their immediate families are advised not to purchase Prime-Alert.)" – Submitted via Instagram by "alextheawesome5"
"You may lose your faith in us, but never in yourselves. Honor to the end." – Submitted via Twitter by "John87Smith"
"Freedom is the right of all sentient beings" – Submitted via Twitter by "Warrior6310"
7/3: Here is the second batch of semi-finalists!:
"For all that is right and just, I must destroy this imposter." – Submitted via Twitter by "Dedjezter"
"Everything is awesome!" – Submitted via Twitter by "Domantos"
"Transform and roll out!" – Submitted via Twitter by "Lumyo101"
7/7: Third round of semi-finalists rolling out!:
"Autobots!! Roll out… find more loot!" – Submitted via Twitter by "indyjeepguy001"
"I must not allow any more darkness to fall upon this, or any other shelf!" – Submitted via Twitter by "The_Karasu87"
"Optimus is pleased with this month's Loot Crate box!" – Submitted via Twitter by "gawddamsuperman"
Also, we're happy to announce that we're extending the entry period on this contest through Wednesday, 7/12! Please keep submitting your entries until then and we'll post the final batch of winners thereafter!
(NOTE: There is no monetary value prize associated with this caption contest; for further conditions of entry, Loot Crate's terms and conditions will apply.)
---
---
Loot Crate's ALTER-EGO theme is arriving now, we hope those of you who signed up enjoy! ANIMATION ships in July!