Who can forget Captain Planet and his famous line "The power is yours!" We talked with Leesa-Carter Jones of the Captain Planet Foundation about how we have the power to help our planet.
Tell us a little about the foundation. What's the history behind it?
Based on the critically-acclaimed animated series Captain Planet and the Planeteers, Captain Planet Foundation (CPF) was co-founded in 1991 by media mogul Ted Turner and producer Barbara Pyle as a corporate foundation of TBS.
In 2002, CPF separated from TBS and became a 501(c)3 public charity, with the stated mission to work collaboratively to engage and empower young people to be problem solvers for the planet.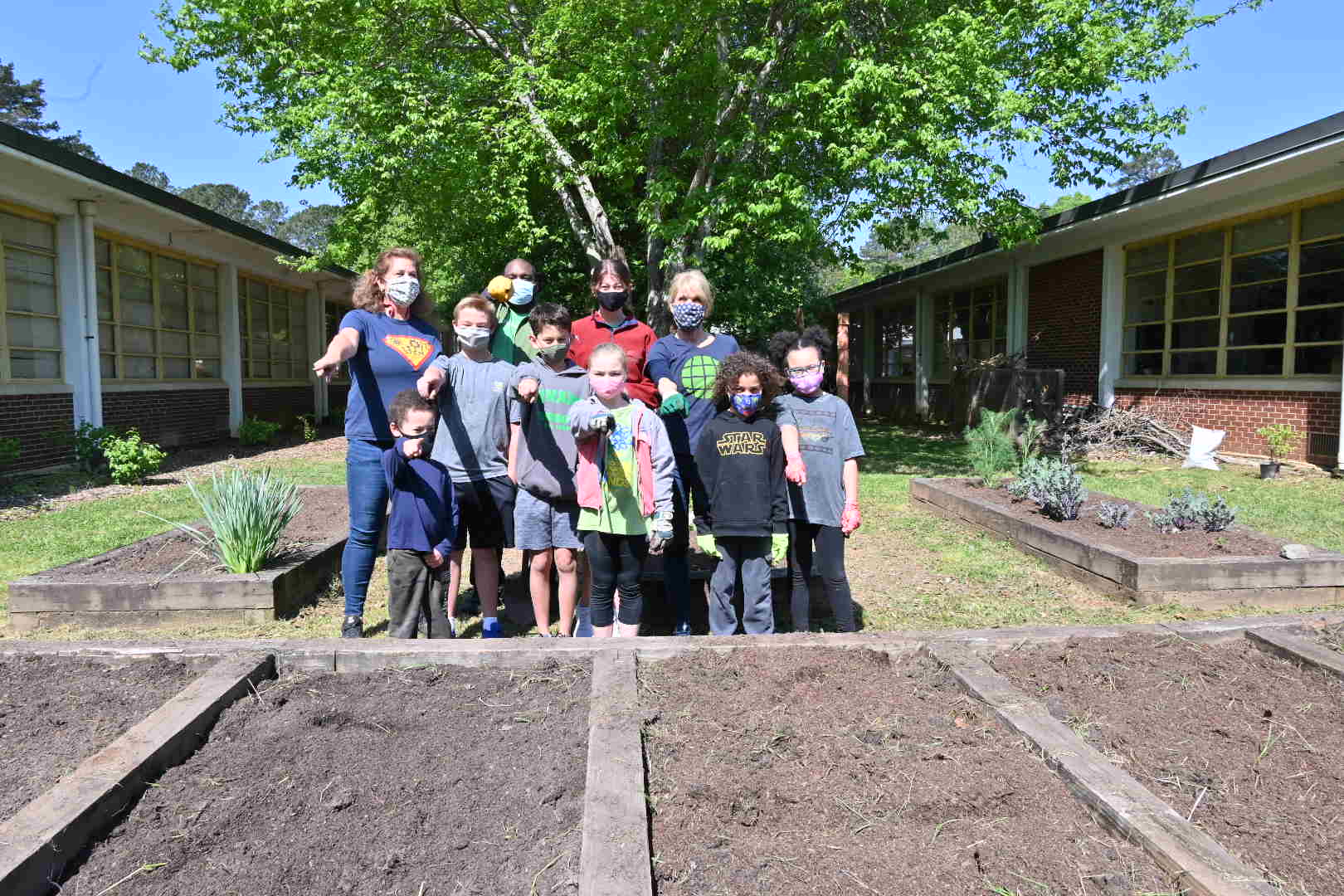 How did you get involved with the foundation? Where does your passion for environmental solutions stem from? 
While serving as the Executive Director for the U.S. Green Building Council – Georgia, I helped launch a statewide program to retrofit public schools across the state to improve water and energy efficiency. During that time, I became familiar with Captain Planet Foundation and our current Board Chair, Laura Turner Seydel. I was impressed by what they were doing to empower young people to engage in a sustainable future for all. When the opportunity to transition to leadership at CPF became available, I was very excited to join the team.
My passion for the environment stems from a childhood camping and exploring outdoors and developing a deep, spiritual connection with nature. In our work at Captain Planet Foundation, we want to provide that opportunity for all children – whether they are urban or rural – which  is why our school gardening program (Project Learning Garden), our program to save locally threatened and endangered species (Project Hero), and our program to engage young people in restoring a healthy ocean (Ocean Heroes Network) are so important!! 
It's also CPF's 30th anniversary this year! What a milestone! How are you celebrating? 
It is exciting to note that we have directly funded programs for nearly 1.6 million children over our 30 years. We are celebrating with a huge 30th Anniversary Gala & Fundraiser taking place on November 13, 2021 at Flourish in Atlanta. We encourage people to either join the celebration or provide a donation to celebrate our anniversary here.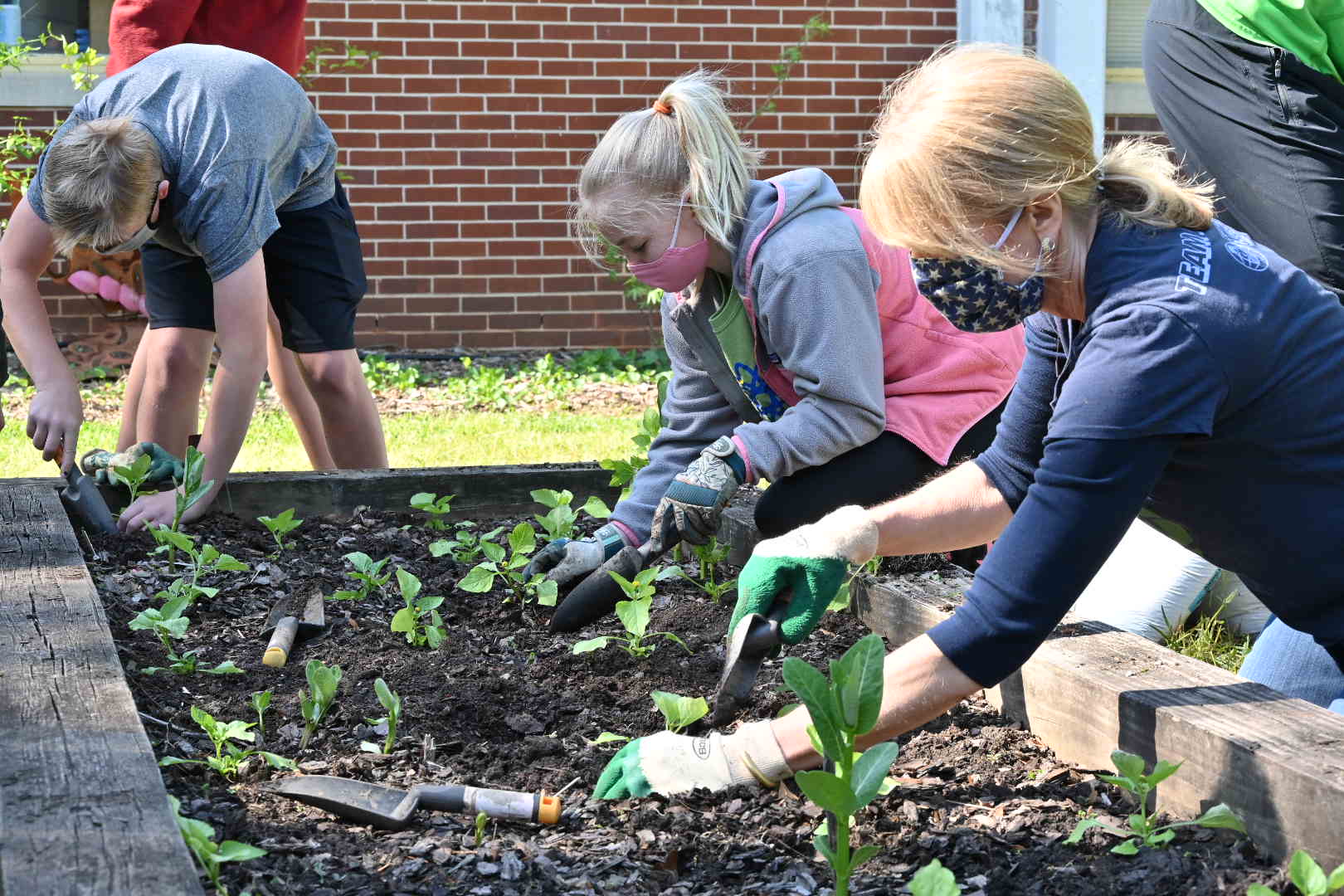 What's an environmental statistic that may grab people's attention to start paying attention? 
At our current rate of single-use plastics production, by 2050, there will be more plastic than fish in the ocean. Single-use plastics are made by fossil fuels. So not only do they directly contribute to the ocean plastics crisis that is killing our sea life and polluting our world, plastics are also directly related to the climate crisis.
What are your favorite top 3 daily hacks to live a more socially and environmentally conscious life?  
Learn how to grow your own food and/or buy locally-grown food whenever possible.
Always carry reusable utensils and containers with you for take-out food, coffee or beverages on the go, or any other way to avoid single-use plastics.
Eat a primarily plant-based diet, using animal proteins as a treat or flavor enhancer, rather than the main part of your meal.
What else can we do in our everyday routine to eliminate waste? 
Composting is a key strategy to reduce landfill waste (nearly 25% of landfill waste is food waste!) and to rebuilding healthy soils. Healthy soils create more nutrient dense foods and they also sequester carbon, a key player in reversing climate change. It's easy and fun. Especially if you add a worm farm!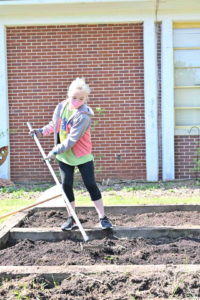 A lot of the programs are aimed to help educate the youth and get them involved in environmental issues. What kind of impact have these programs had on those kids and their communities? 
Youth is a superpower. We have had young people in our programs restore streambanks; grow healthy produce for local foodbanks; establish recycling and composting programs at their schools; change school district and corporate supply-chain behaviors; pass single-use plastic bans in their states or countries; play key roles in saving the barrier reef on their island home; establish youth teams to clean up Lake Victoria in Kenya; and so much more. 
There is no end to what young people can accomplish or imagine to create a more equitable, just, sustainable, and livable future for all of our planet's creatures.
Part of the Loot Crate Captain Planet Capsule Collection's proceeds will go towards the Captain Planet Foundation. How else can people show support for the organization?  
We partner with adults to provide mentorship and volunteer for our programs – and every individual can make a huge difference by personally donating to our programs here and other programs that serve youth. Everyone can also help by using their social media platforms to amplify the successes and work of young activists, and by personally committing to living more sustainably on this finite planet we all call home.
To learn more about the Captain Planet Foundation, check them out on their Website, Instagram, Facebook, and Twitter