Good day everyone and welcome to a continuation of our "BEHIND THE CRATE" series where we show you (our super amazing looters) what it's like behind the scenes here at Loot Crate. I would like to create a new series of blogs where you get to know our team a little better. So today, we will be meeting the head of our anime vertical, Reggie Griffin! (cue the applause) Reggie is the Senior Brand Manager for our anime vertical here at Loot Crate and a major player in the anime industry! Let's get to know him a little better!
J: Jessika (me)
R: Reggie
J: So tell me your name and title here at Loot Crate.
R: Hi everyone! My name is Reggie 'FigWiz' Griffin and I am the Sr. Brand Manager over the Anime Vertical aka 'The Anime Guy'
J: How long have you been with Loot Crate?
R: I've been with Loot for a little over a year, but I've been in the anime industry for the last 20 years at various capacities
J: What initially made you fall in love with anime?
R: I was exposed to anime before I knew what to call the animation with my first loves being Warriors of the Wind (Naussica), and the 1984 Transformers feature film (animated by TOEI).  I caught various features on cable channels here and there including Robot Carnival, Roujin Z and Vampire Hunter D, but it wasn't until I saw the 80's Fist of the North Star animated film that I wanted to get deep in the anime fandom.  I actually felt sorry for the victims in that series, and I had to keep telling myself that it's just an animation.   I knew there was something more to this if I was getting this type of emotion from what I considered, at that time, 'a cartoon.'   It was all downhill from there….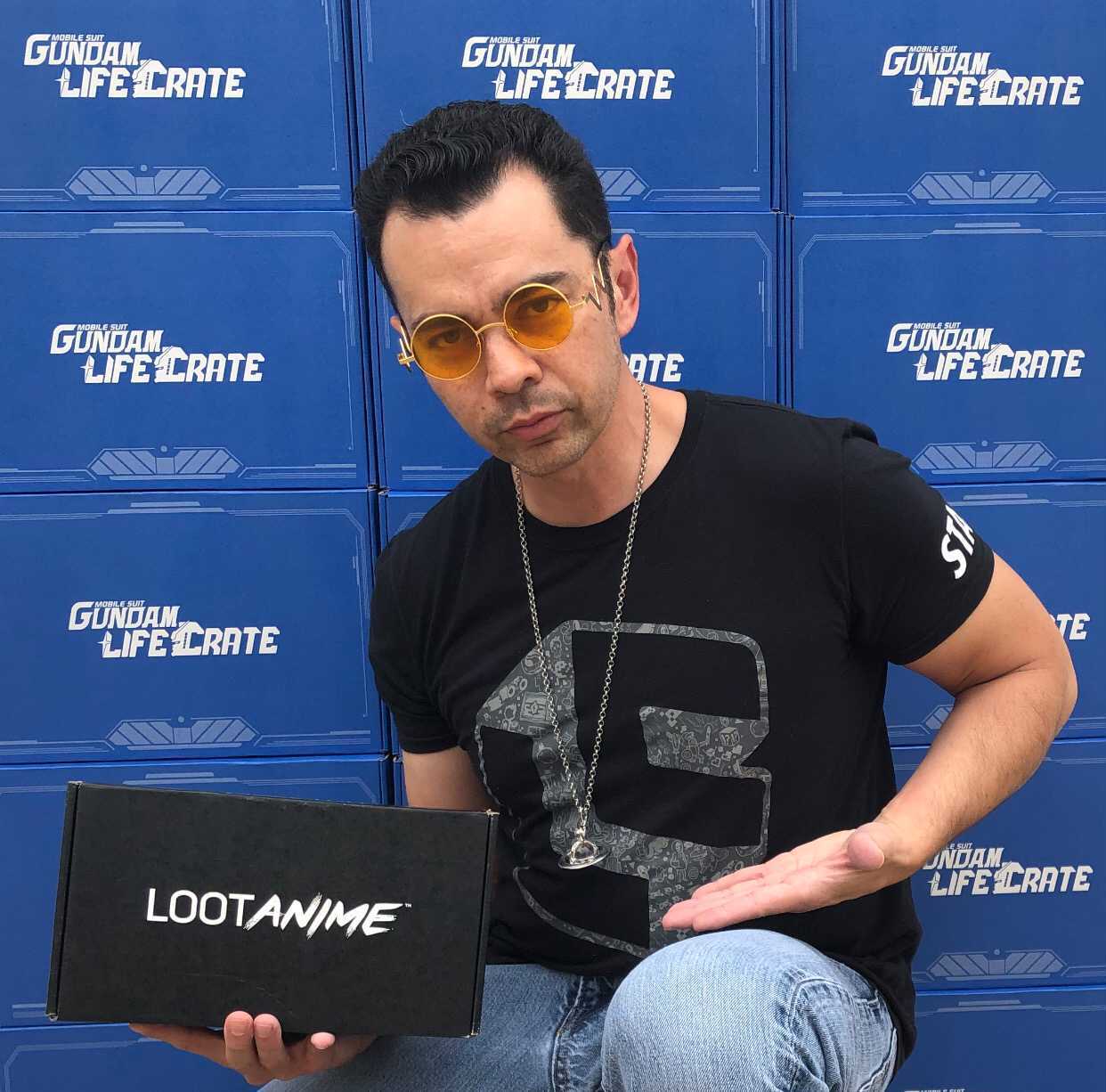 J: So why do you like working at Loot Crate?
R: Managing all things anime at Loot Crate allows me to continue sharing my passion for anime through the many years I've been involved.  Working in the anime space has quite literally molded my personal and professional direction in life.  As a medium with as many genres as found with live action movies, and being a visual art that I can totally immerse myself with, I continue to be constantly amazed by the stories, styles, cultural references, and daring perspectives put together through each work.
J: What is your personal favorite anime? 
R: Fav Anime(s): depends what genre as I find appreciation in many, but overall, Vision of Escaflowne.  Its an anime that (at that time) had everything in an incredible, cohesive story: school girls, school sports, cat girls, aliens, sci-fi vs religion, lost prince, banished brother with a black angel wing, mecha, the dude that fought mecha without a mecha, transforming mecha into a dragon, time travel, gender swapping relatives, a most epic intro song…. it had everything….
also DBZ… its how I got along with my then girlfriend, now wife… in the 90's…. 
J: What's your favorite crate-line we offer?
R: That's an easy one! Loot Anime! Duh
Have questions for Reggie you're dying to ask? Make sure to reach out to use on TWITTER! As always thanks so much for reading our weekly blogs and get excited to meet the rest of the team! Next week you will get to learn a little more about yours truly (that's me) so make sure to mark on your calendars! Have a super ANIME-zing day!<3