If you're a real movie nerd, chances are you get as excited when you see a supporting character with a familiar face as you do when one of your faves is the star. Let's celebrate these heroes!…
Back in the early World Wide Web days, defunct site Fametracker had an awesome column called "Hey, It's That Guy!", celebrating character actors and actresses from all your favorite things. So we're showing our love for that idea every so often in our Friday Five by doing the same, and this week we're battling our way through Xenomorphs across several films to single out some of our faves!  The seminal horror/action series that become known as the "Alien Anthology" is a virtual treasure-trove of tremendous actors, led of course by the formidable Sigourney Weaver in most (though not all) of them. It's a real trial picking just five to highlight (I see you, Yaphet Kotto! You're the best, Michael Biehn! WINONA FOREVER!), but these five actors encapsulate our favorite qualities that this column is all about. Let's go to space (where no one can hear you scream)!…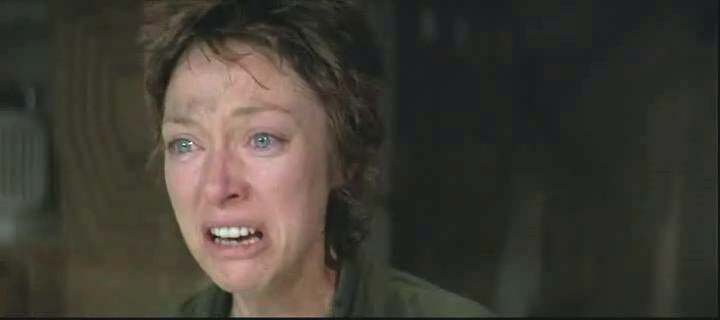 Veronica Cartwright (Lambert, Alien)
It's no understatement that the seven-member cast of the original Alien film were perfectly-cast rock stars, one and all. We debated picking one to highlight here, but the contributions of the great Veronica Cartwright are too often overlooked; while Lambert's nervous hysteria is difficult to watch at times, there's no question that Cartwright commits to it 100%. (Infamously, when the cast weren't told the details of the Chestburster scene in advance, Cartwright was so caught up in the panic during the take that she nearly fainted.) She got her start as a child actress in Hitchcock's The Birds and the Raymond Bradbury-penned Twilight Zone episode "I Sing the Body Electric"; since then she's become one of our great character actresses, in films such as Invasion of the Body Snatchers, Flight of the Navigator and The Witches of Eastwick, plus TV including The X-Files, ER, and many more. (Fun fact!: Her sister is Angela Cartwright, best known as Penny Robinson of the original Lost in Space series.)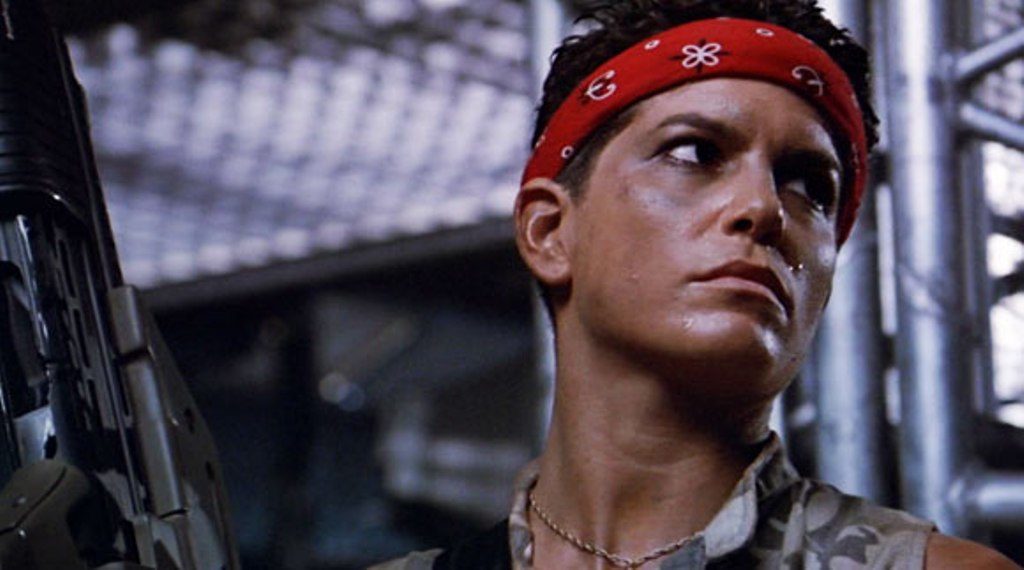 Jenette Goldstein (Vasquez, Aliens)
Nowadays, it's fair to say that there would likely be a less forgiving response toward the casting of a white actress in a Latina role such as the USMC's baddest of the badasses, Lt. Vasquez. It's a tremendous credit to Jenette Goldstein's chameleon-like range that her turn in Aliens remains a fan-favorite to this day in spite of this; in fact, Goldstein is virtually in a class of her own for the degree to which she is unrecognizable from one role to the next. A character performer in every sense of the word, she's a favorite of James Cameron's: Did you realize she also plays John Connor's doomed foster mom in Terminator 2: Judgment Day? AND the poor Irish mother trying to comfort her children in Titanic? Range, we tell you! Goldstein has also appeared in films including the great vampire flick Near Dark, which reunited her with fellow Aliens star Bill Paxton (RIP!); Lethal Weapon 2, and Star Trek: Generations.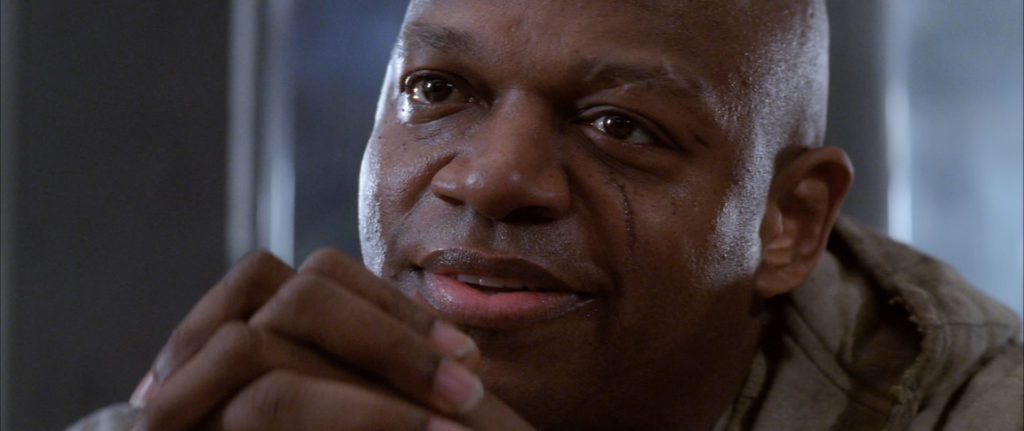 Charles S. Dutton (Dillon, Alien³)
Who to highlight among the motley crew of prisoners in David Fincher's unfairly maligned (seriously, watch the director's cut – it's great!) Alien³? Ultimately it came down to the two "Chuck D"'s (heh), and while I love me some Tywin Lannister (and Charles Dance was a hot prison doctor – Ripley agreed!), we're going with the terrific Charles S. Dutton. The youngsters might not remember but Dutton was a big comedy name in the early 90's with his hit Fox sitcom Roc, so it was quite a shift to see him in a very serious action role. Ultimately, his profoundly good turn as reformed murderer Dillon provided a solid moral core amid the vicious crew of Fiorina 161's prison planet, and his scenes with Sigourney Weaver are some of the most underrated dramatic work in the entire franchise. Dutton is also beloved as groundskeeper Fortune in the football flick Rudy; he has a vast CV in stage, film and TV credits, most recently turning up on the first season of American Horror Story.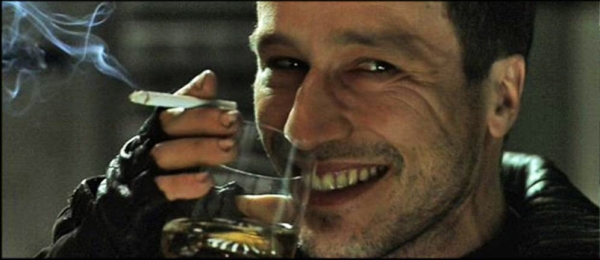 Michael Wincott (Elgyn, Alien Resurrection)
Certain character actors have other qualities that you might recognize faster than their face; in the case of Canadian perpetual-badguy Michael Wincott, it's that unmistakeable voice that sounds like ten miles of beat-up asphalt and gravel slathered in honey. As with all the Alien films, 1997's Resurrection boasts some tremendous names in support of Weaver's heroine – the aforementioned Ryder, Ron Perlman, Brad Dourif – but for peak "Hey, I know that duuude!" feels, Wincott delivers in spades as the shady-AF captain of the Betty, whose delivery of warm bodies to the Army's secret xenomorph breeding experiment sets the entire shebang in motion. While his run of dastardly roles peaked in the 90's in films like Robin Hood: Prince of Thieves, The Crow, and Strange Days, Wincott's most recent roles include 24: Live Another Day and Westworld; he's also lent that growl of his to video game voice work, including Halo 2 and Syndicate.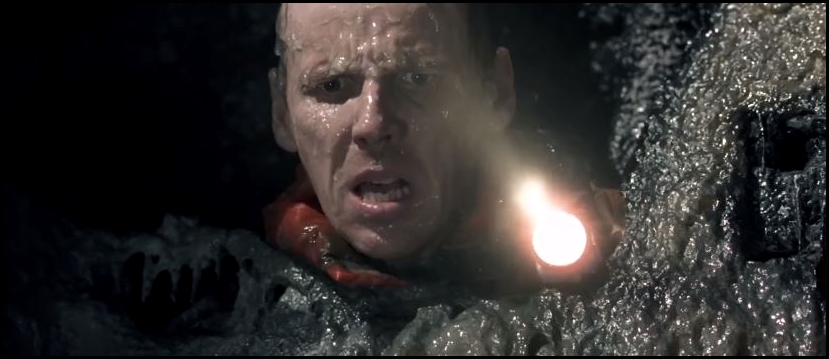 Ewen Bremner (Miller, Alien vs. Predator)
So now that we're out of the Ripley arc of the Anthology, we could have gone in one of two ways with this last pick. There's the Prometheus/Covenant route, itself full of great actors even if opinions of the films are divided. But there was one face in the AvP wing of the franchise that if you ask me it is impossible not to know and love, and it belongs to Scottish actor Ewen Bremner. He first pinged film geek's radar in 1995's Trainspotting, playing the utterly hapless Spud; it's the same somewhat naive and gentle qualities that made him a great pick for Miller, AvP's resident inexperienced engineer whose trip to Antarctica lands him on the wrong end of a Chestburster's birthday. (Aww.)  Bremner's been busy in film and TV for decades, best-known to fans in films like Black Hawk Down, Snowpiercer and last year's Trainspotting sequel… but our personal fave was as Diana's favorite singing marksman, Charlie in Wonder Woman. 
---
---
We've got fantastic Loot for you featuring Alien and Aliens in Loot Crate, Loot Crate DX and Loot Wear this month. The theme is INVADERS and you can get in on the action now through 9/19!