If you're a real movie nerd, chances are you get as excited when you see a supporting character with a familiar face as you do when one of your faves is the star. Such as in Pacific Rim, with a huge, awesome cast…
It's time again for our tribute to Fametracker's old "Hey, It's That Guy!" column, celebrating character actors and actresses from all your favorite things. This time, our Friday Five focuses on that kaiju-killin' franchise – conceived and initially directed by Guillermo del Toro – that we're celebrating in this month's Loot Crate. And while you're psyching up to meet a ton of new characters in Pacific Rim Uprising when it opens in March, let's look at some of the supporting faces (and voices!) that made the first film so great: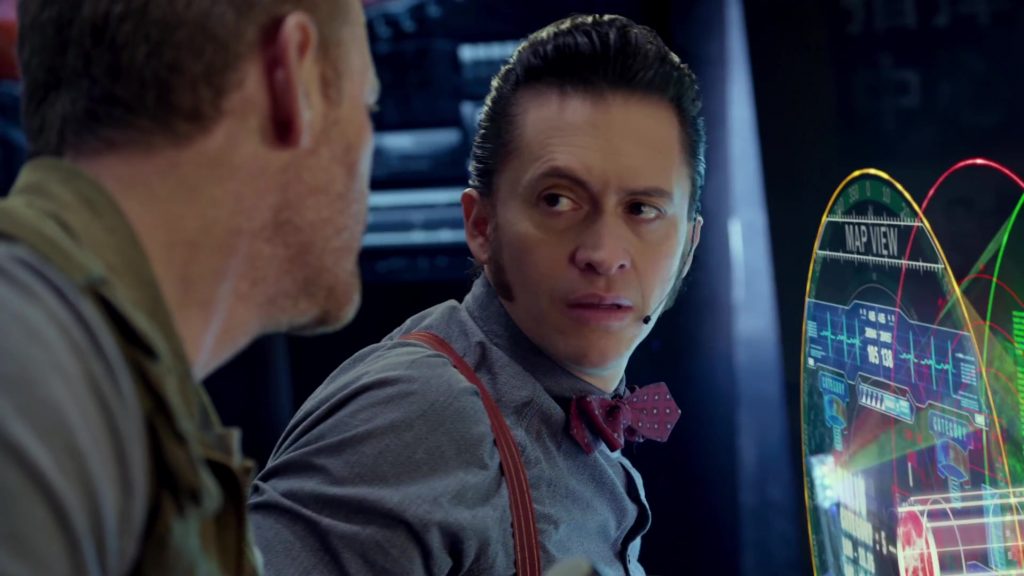 Clifton Collins Jr. (Tendo Choi)
Definitely a prime example of "I know that duuude!" if there ever was one, Collins has compiled an impressive resume over the past couple of decades from bit parts on TV to memorable supporting roles in tons and tons of films and shows that you dig. Dead Presidents, Alias, The Shield, 2009's Star Trek reboot; his face is everywhere, most recently in a solid supporting gig as shady character Lawrence aka "El Lazo" on HBO's Westworld.  (Admittedly, though, our fave CCJR role is probably when he turned up alongside Thomas Jane as officers of the Vegan Police in Scott Pilgrim Vs. the World's most delightfully WTF moment.)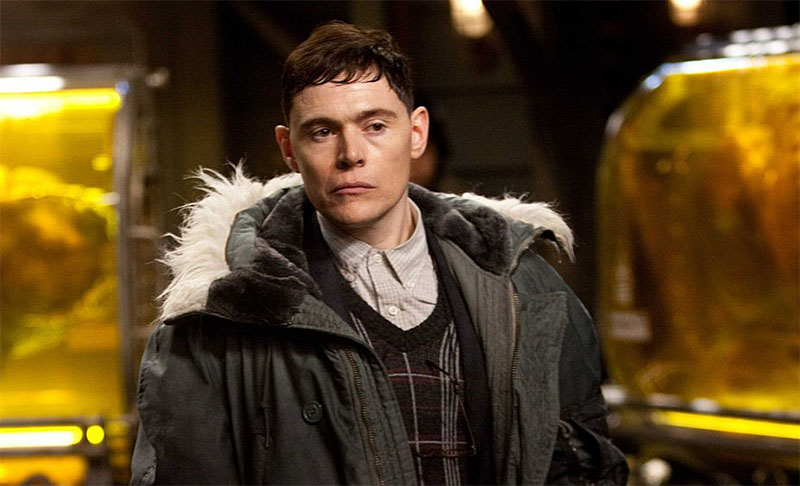 Burn Gorman (Dr. Herman Gottlieb)
Of the two K-Science Lab heads who turn up to get all analytical about kaiju biology and what not, Charlie Day (as Newton Geiszler) is the more recognizable for most because of his role on It's Always Sunny in Philadelphia. You wouldn't be off the mark if you just knew you'd seen Dr. Gottlieb's resting frowny face somewhere before, though; Burn Gorman first came to geek recognition as part of the original team of BBC's Doctor Who spin-off, Torchwood.  Since, he's also appeared in genre stuff from Del Toro's Crimson Peak to The Dark Knight Rises, as well as playing the especially nasty Night's Watch mutineer Karl Tanner on Game of Thrones. (Both Gorman and Day will return for more sciencey shenanigans in Pacific Rim Uprising.)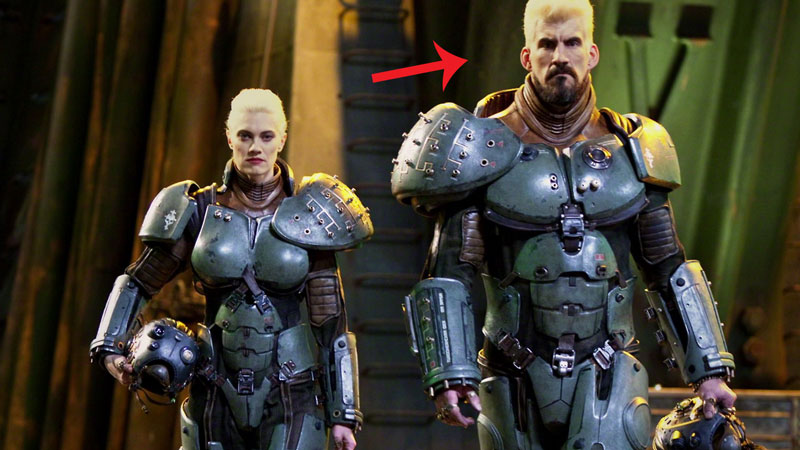 Robert Maillet (Lt. A. Kaidanovsky)
If there were instant break-out bit players to be found in the first Pacific Rim, look no further than the platinum-blonde power couple Kaidanovskys. The Russian pair who pilot the veteran jaeger Cherno Alpha are total fan favorites (search DeviantArt for fan art if you don't believe me), and with their distinctive look it's easy to see why. Heather Doerksen (wife Sasha) has been in quite a bit of genre TV and film, but it's the 6'10" (!) Robert Maillet as Aleksis who probably pings your memory banks. The former Canadian pro-wrestler (He was Kurrgan in the WWF) cuts quite a shape, in films like 300, Sherlock Holmes and more. Recently, on TV he was the first imposing incarnation of big-bad The Master on Del Toro's vampire saga The Strain.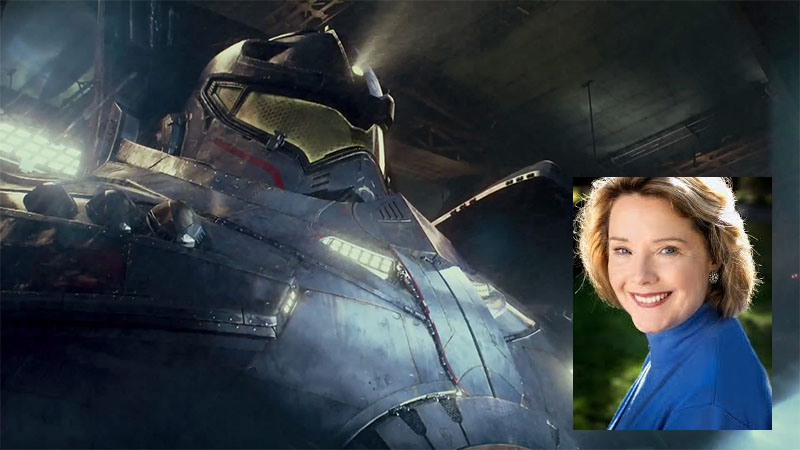 Ellen McLain (Voice of Gipsy Danger AI)
So this one is a little different, not so much a face you know but a voice that is quite unforgettable. The AI inside hero jaeger unit Gipsy Danger is voiced by none other than Ellen McLain, beloved as Portal's you-love-to-hate-her AI antagonist, GLaDOs. The casting of McLain is not an accident; Del Toro is a huge Portal fan and wanted the veteran voice actress in the role of Gipsy Danger's on-board computer all along. McLain has also lent her dulcet tones to a number of Valve Corporation video game franchises, including Team Fortress 2 and Half-Life; she will return to vocalize the AI in Pacific Rim Uprising.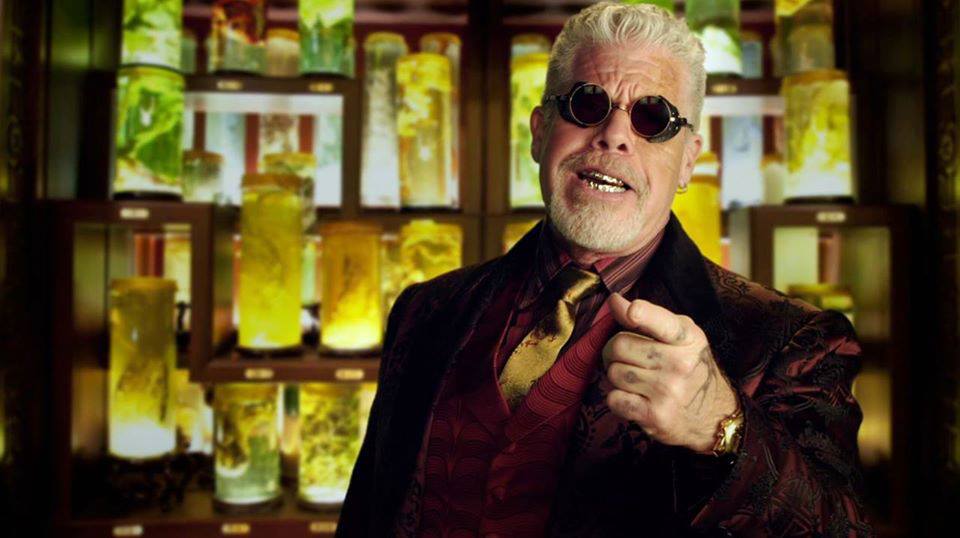 Ron Perlman (Hannibal Chau)
Okay, this one is kind of a cheat – Ron Perlman has basically ascended to lead-actor status at this point. And it was Del Toro who had a big hand in making that happen, in two Hellboy films; of course, Perlman's unmistakable face was accentuated with a hell of a lot of makeup in that role, as it was in his first starring gig on TV's Beauty and the Beast back in the  80's. Why we had to include him here, though, has more to do with his frequent collaborations with the director, going all the way back to Del Toro's first feature Cronos (for which Perlman had to learn Spanish dialogue phoenetically – whaat!?)  He's appeared in five of Del Toro's films to date (There was also Blade II), though no word yet on whether he'll cameo in Pacific Rim Uprising. (I mean, Hannibal Chau managed to claw his way out of the belly of a baby kaiju in the first one. You'd think that would earn the dude a return engagement at some point!)
---
---
Who are your favorite character actors in genre movies, TV and more? Tell us on social with the hashtag #HeyThatPerson!