DC Comics has been taking Japan by storm lately. Last week we got the official trailer for Batman Ninja and the manga Batman and the Justice started running in Japan in June this year.
Batman Ninja has risen from some of the most esteemed creators in Japan including; Jumpei Mizusaki (JoJo's Bizarre Adventure) and Takashi Okazaki (Afro Samurai.) The movie includes a full cast of characters from the Batman universe! Batman, the Joker, Harley Quinn, Poison Ivy, Robin, Gorilla Grodd, and Nightwing are all confirmed to be in the movie but we are sure to see even more characters make appearances.
Batman and the Justice League is by Shiori Teshirogi (Saint Seiya) and revolves around a new character named Rui Aramiya. Rui travels from Japan in search of his parents who went missing in Gotham City despite all the warnings that it's one of the most dangerous cities to travel to. The manga follows Rui as he meets heroes and villains alike during his search.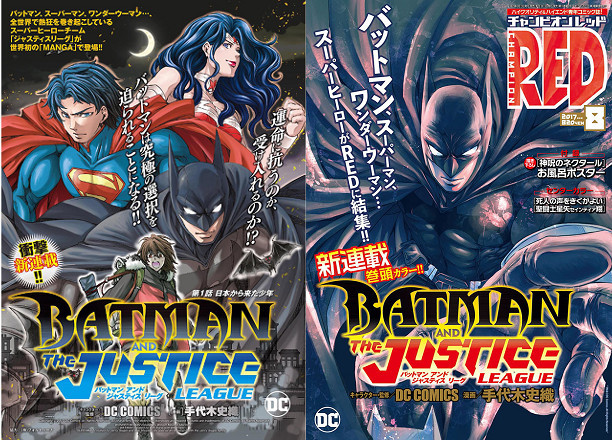 Source: Slash Gear
---
---
Rui definitely has a long way to go and a lot to face on his adventure and he is truly an underdog! This month's Loot Anime theme UNDERDOG features an item from Batman and the Justice League. Subscribe by 12/27/17 at 9PM PT to get yours!